ClimaCLEAR Wins Innovation Award from Glass Magazine
By NanaWall Systems, September 27, 2017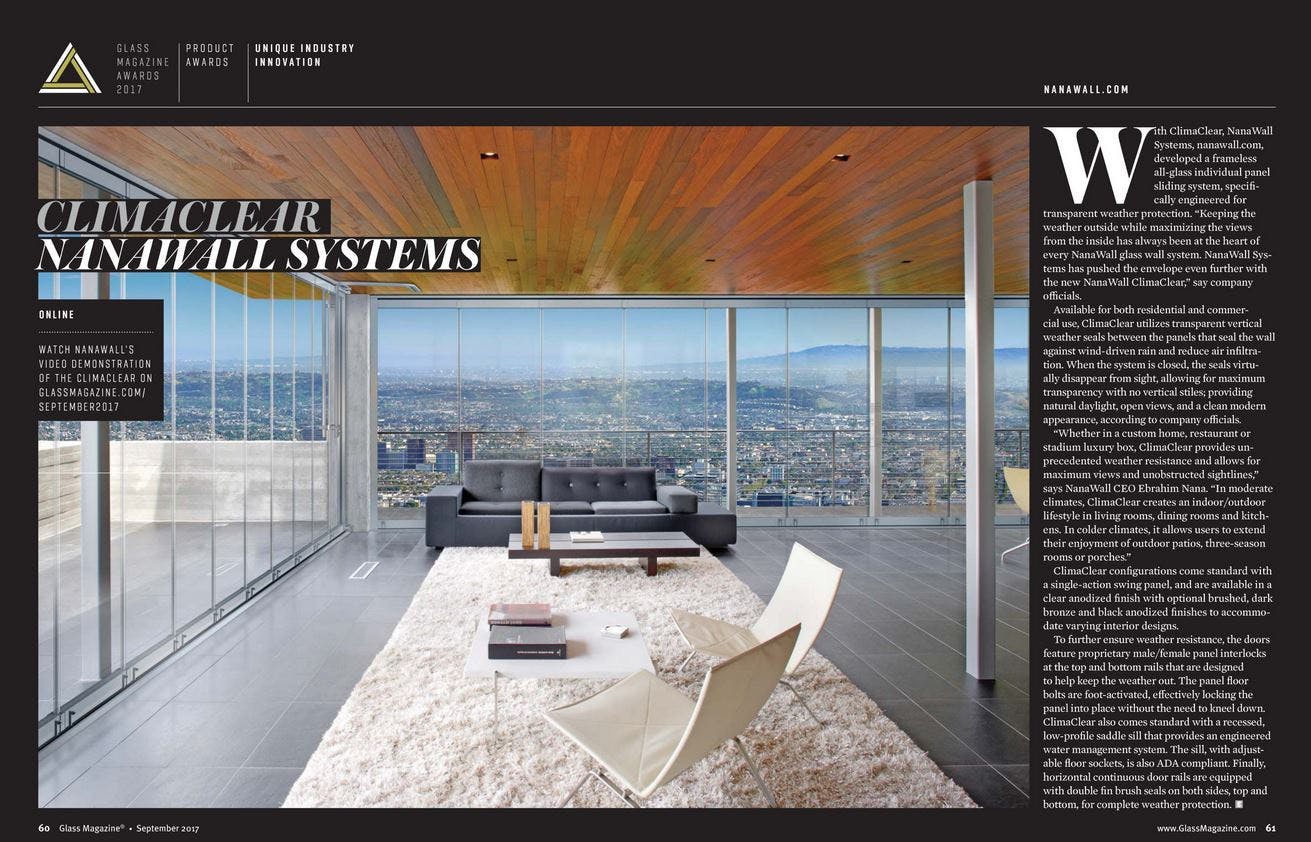 We are excited to announce that Glass Magazine has recently named our ClimaCLEAR product the 2017 winner of their Unique Industry Innovation Award.
The Glass Magazine Awards are presented annually by a panel of 17 qualified judges to acknowledge the accomplishments of companies within the glass and glazing industry.
ClimaCLEAR is the only frameless all glass individual panel sliding system specifically engineered for transparent weather protection. ClimaCLEAR can be used both residentially and commercially.
"Keeping the weather outside while maximizing the views from the inside has always been at the heart of every NanaWall glass system. NanaWall Systems has pushed the envelope even further with the new NanaWall ClimaCLEAR."
Questions about ClimaCLEAR? Feel free to contact us at info@nanawall.com