Commercial Design: How to Maximize Restaurant Spaces
By NanaWall Systems, July 8, 2020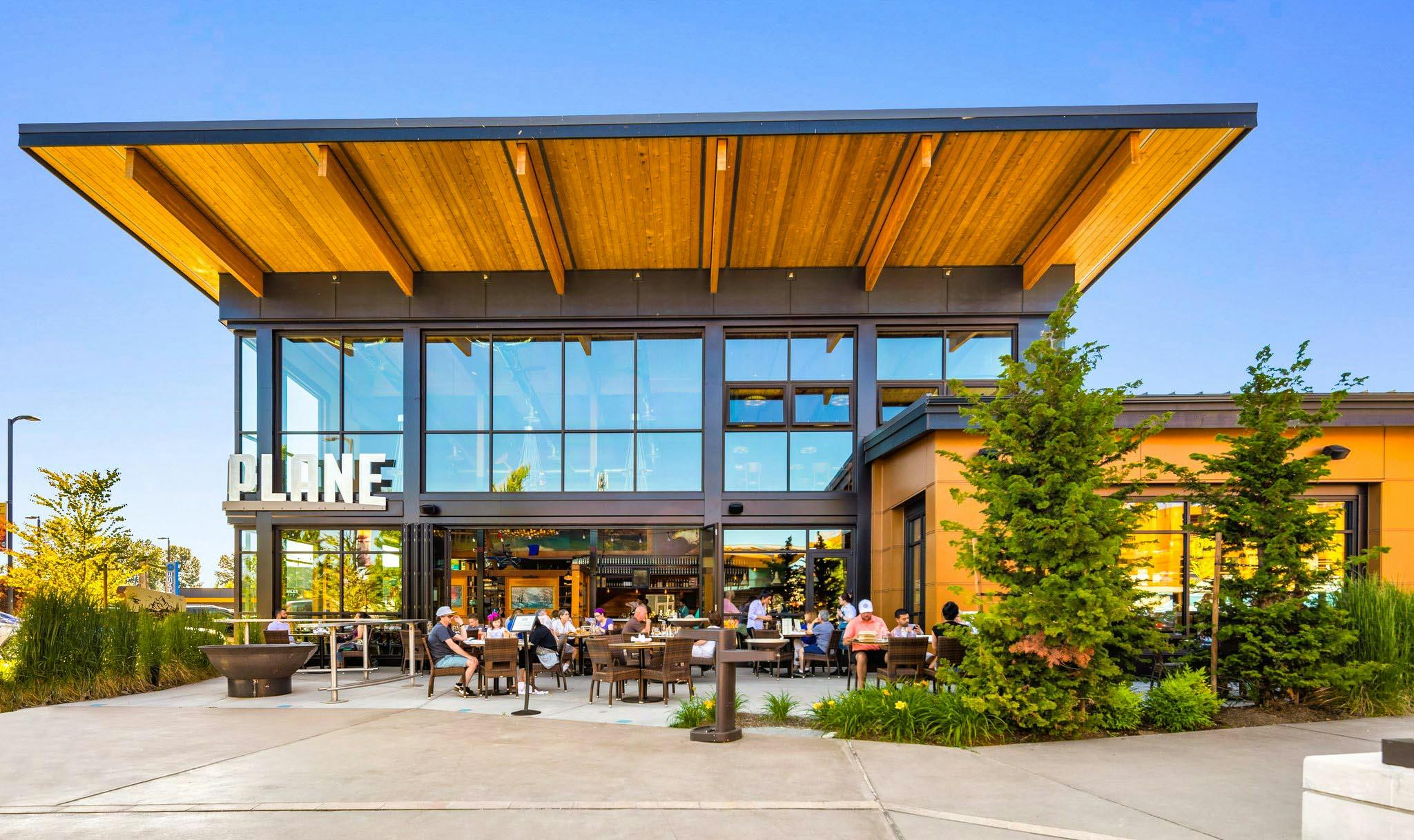 Trends in commercial design are evolving alongside the need to expand restaurant spaces to the outdoors. This comes with the need to allow more seating as table spacing increases and natural air becomes the preferred method of ventilation within a building. As people begin to upgrade their homes to these developments, they will seek the same for the restaurants they choose to dine at.
Restaurant spaces provide more than just food. Patrons not only seek quality cuisine but also the experience that the restaurant provides, from its environment to the design of the very chairs they sit on. Diners seek a unique atmosphere that cannot be replicated at home, and restaurants that provide an enjoyable, relaxed dining experience will have them coming back for more. With the many changes in commercial design surround health and separation, how can restaurant spaces achieve the flexibility of spaced-out seating and increased flow of natural air?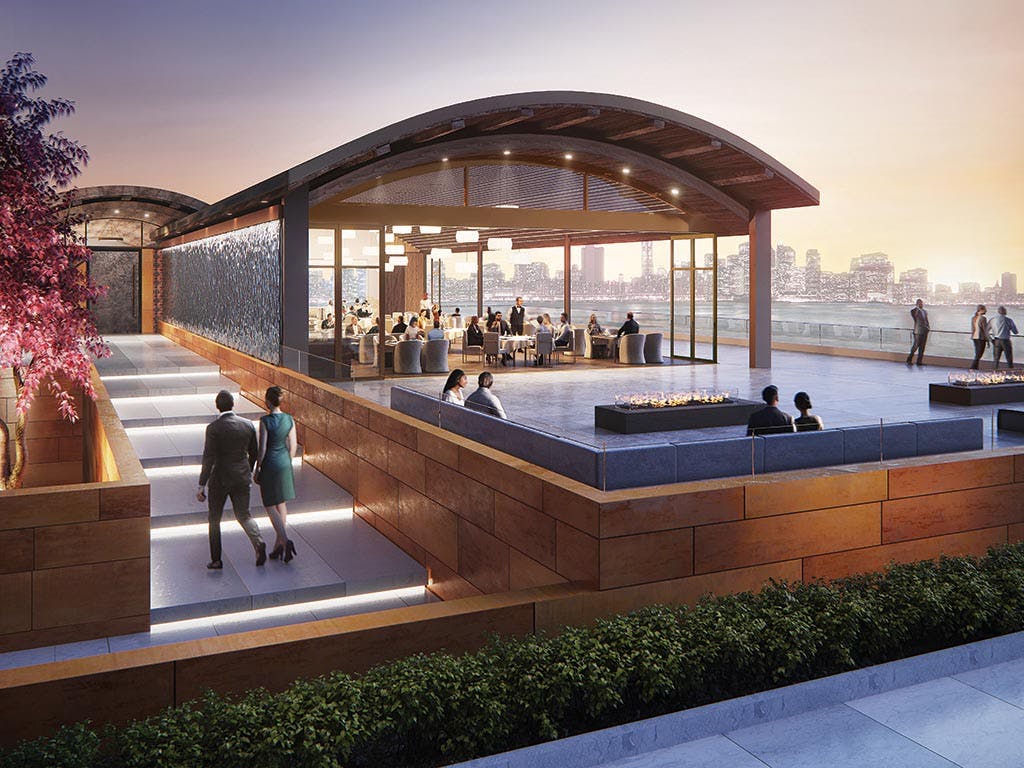 Commercial Design and Biophilia
Fresh air is the new highly sought-after commodity, not just in residential applications but also in commercial design. Enclosed buildings trap and recycle air within enclosed walls. The need for flexible large openings that facilitate the flow of fresh air within restaurant spaces has risen with new wariness around health and well-being. Moveable glass walls have been the flexible solution that allow this flow of air into buildings and immediately hold ties with biophilic design.
As we well know by now, biophilic design goes further than just providing great views to the outdoors. The flow of fresh air and outpour of natural light into a building has been shown to improve health and overall mood. When it comes to restaurant spaces, patrons tend to instinctively seek outdoor seating as the preferred choice, but if this is not immediately available a large moveable glass wall is the flexible solution to achieve these desirable benefits from biophilic design. These glass systems quickly flush restaurant interiors with fresh air through the large opening, providing a natural and efficient air circulation system.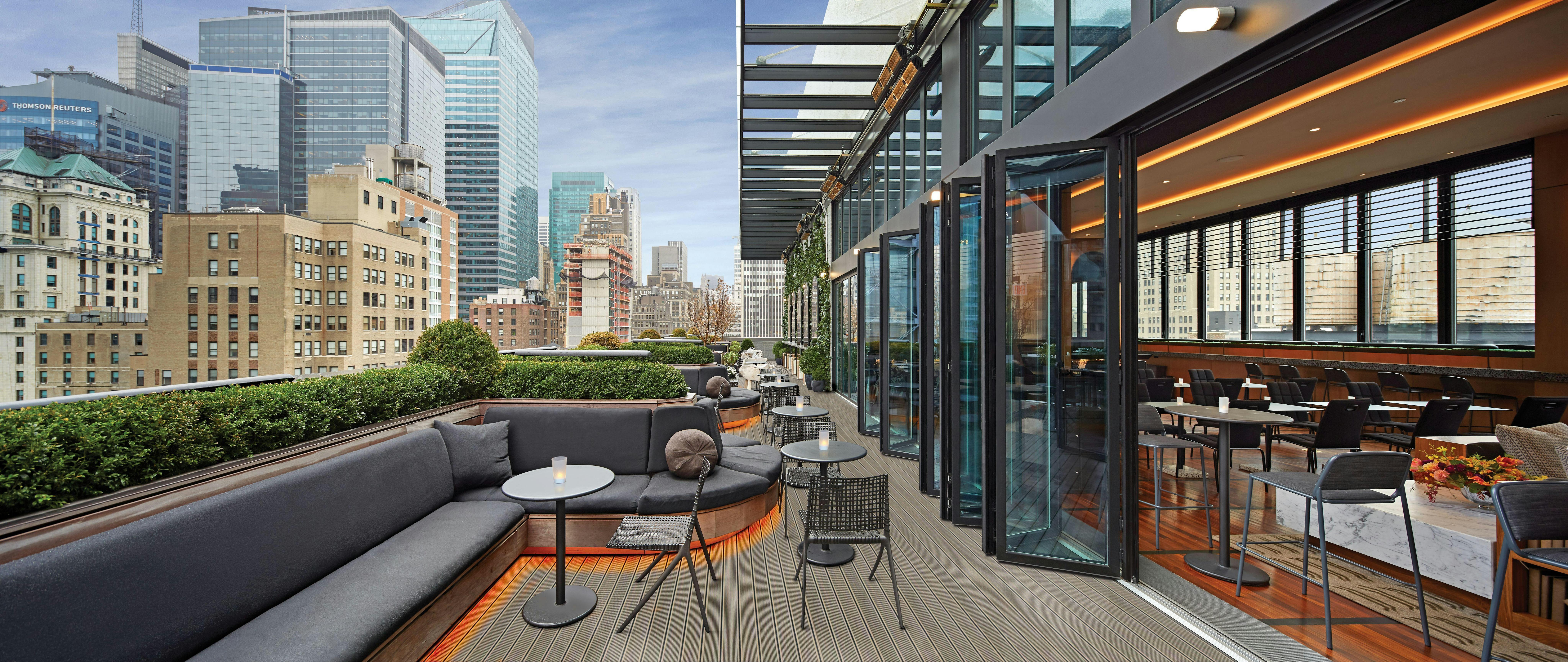 Restaurant Spaces that Allow More Seating
Flexibility is key in the restaurant business. As table spacing increases, the ability to accommodate more tables by expanding seating to the outdoors will become a necessity. New social guidelines in restaurant spaces require more spacing between tables. More spacing means less tables and therefore less available seating, which can lead to long wait lines and unhappy patrons. If the building allows it, the flexibility to extend seating to the outdoors can be facilitated by moveable glass walls. These glass wall systems can be easily opened during business hours to accommodate larger crowds and can be safely closed at the end of the day or at the threat of harsh weather.
NanaWall moveable glass walls are customizable to a variety of heights, widths, and environments. Systems like the SL70 have been commercially rated for high traffic areas. This highly durable folding glass wall has been tested for 500,000 cycles without failure. It features a concealed and rattle-free locking rod that is forced entry rated and can operate with a single hand. Designed with security in mind the SL70 is compatible with panic hardware and self-closing devices.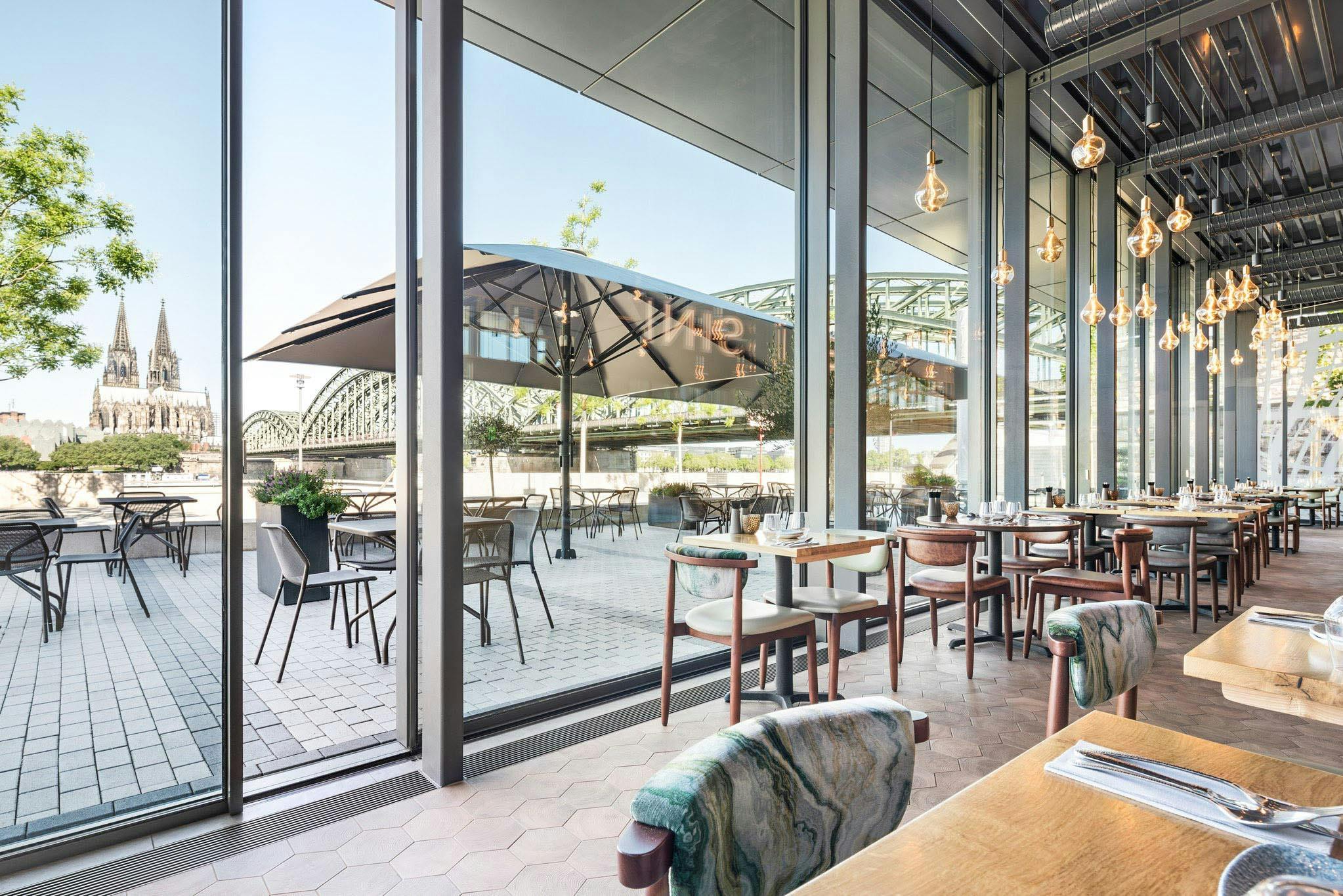 cero® is NanaWall's minimal framed large panel sliding glass wall that excels in producing clean and ultra-thin lines for maximum light and air-filled spaces that connect the interior to the exterior. In the restaurant pictured below, cero® transforms what appears to be a fixed glass wall façade into a fully operable floor to ceiling solution. These easily operable sliding glass walls can reach heights of up to 13 feet and are customizable to any opening width.
Restaurant Highlight: Meat on Ocean
Meat on Ocean is a restaurant in Santa Monica, CA featuring a menu that celebrates all things meat. Their authentic cuisine paired with a welcoming atmosphere and picturesque views to the ocean provide a state-of-the-art dining experience for their patrons. The restaurant design takes full advantage of its prime location looking over the famed palm-line Ocean Avenue by removing the entire front wall facing the ocean and replacing it with a moveable glass wall.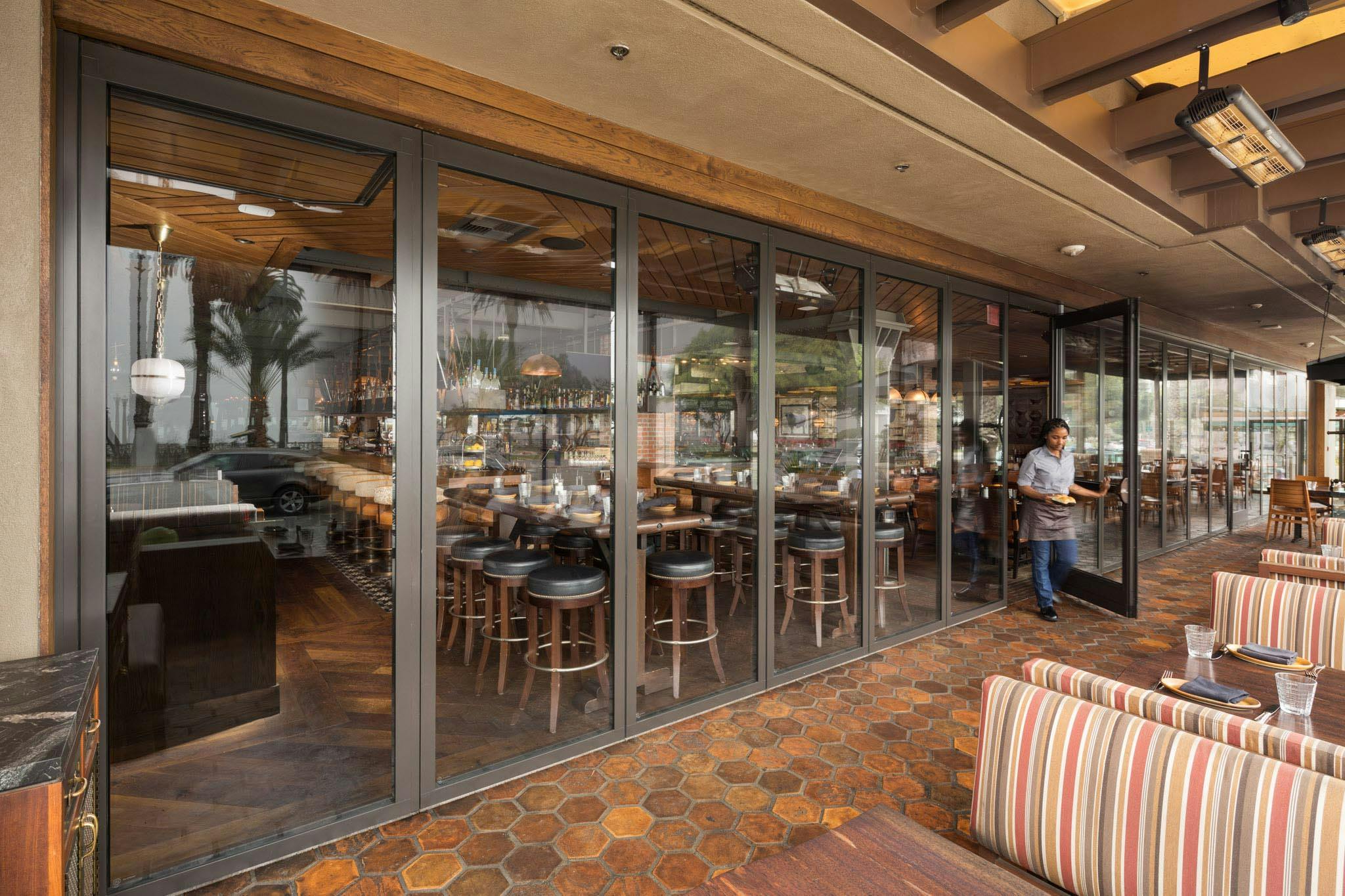 The single track NanaWall HSW60 features 20 sliding panels, each over three feet wide and includes a swing door for patio access when closed. When closed, the panels latch to the floor through hidden floor sockets instead of a floor-track submitting to ADA compliance. This sliding glass wall features an enhanced horizontal roller and guide track design that allows the panels to move effortlessly around corners and posts if needed. "We had to find a way to open up that exterior side of the building and include a patio within that opening," says designer Todd Hatch. "guests would [then] have a sense of being part of the Ocean Avenue as well as the Pacific."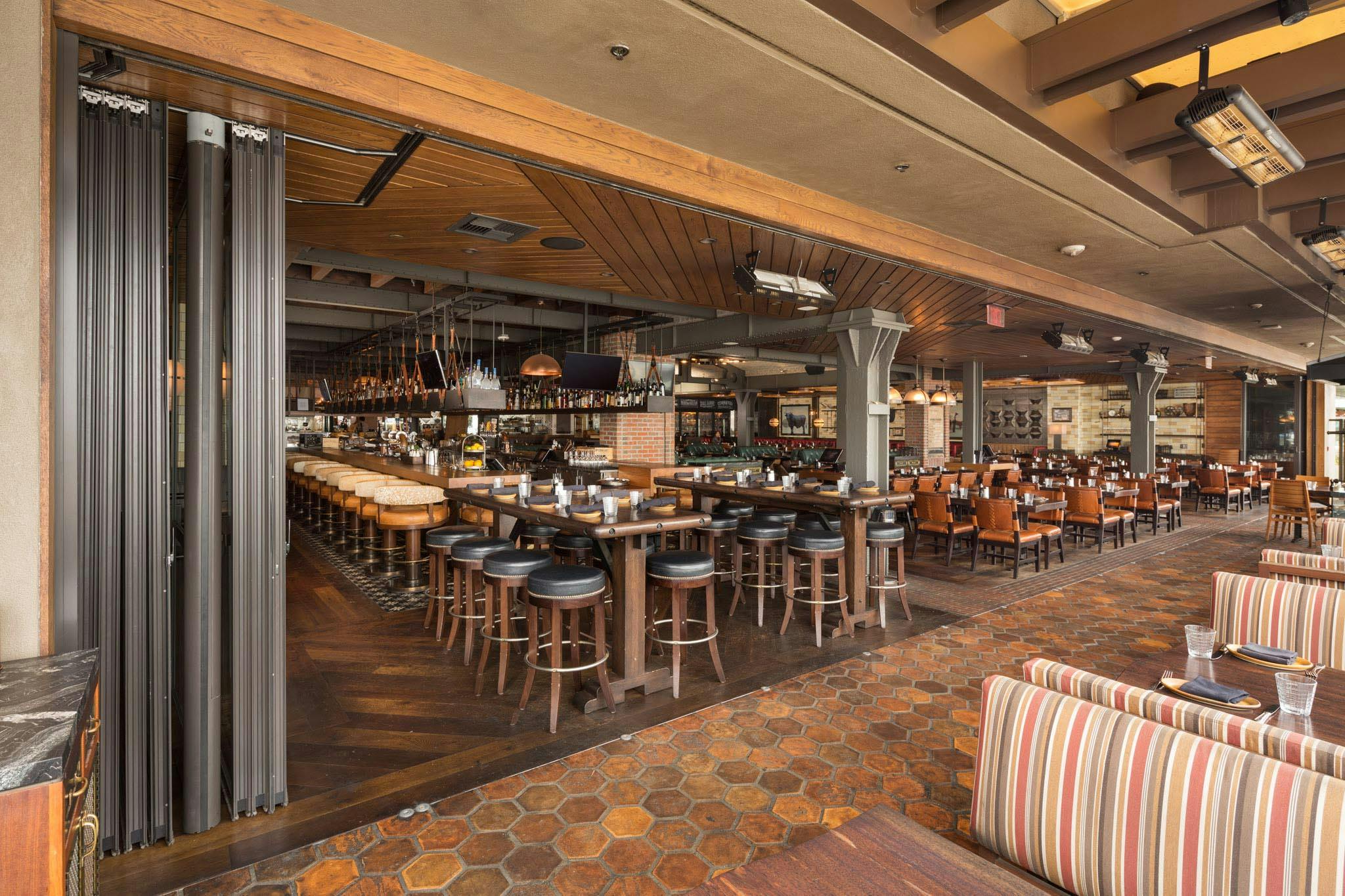 Final Thoughts
The goal of most restaurateurs is to provide the best cuisine and experience to their guests. Restaurant spaces must evolve alongside commercial design aiming to enhance the flow of natural air within buildings and to accommodate new table spacing standards. Moveable glass walls can provide the flexibility needed to adapt to these changes and to provide patrons with a memorable dining experience that will keep them coming back for more. NanaWall products hold up to the test of the commercial grind and have endured extensive testing to ensure their performance. With easy operation, these moveable glass walls can fully open up a space to outdoor seating and fresh air with the security of well-engineered products that equally perform when closed.
Discover more commercial design inspiration and flexible restaurant spaces at NanaWall's restaurant applications!