Commercial Interiors Trend Enhances Collaboration and Productivity
By Liz Snyder, February 10, 2016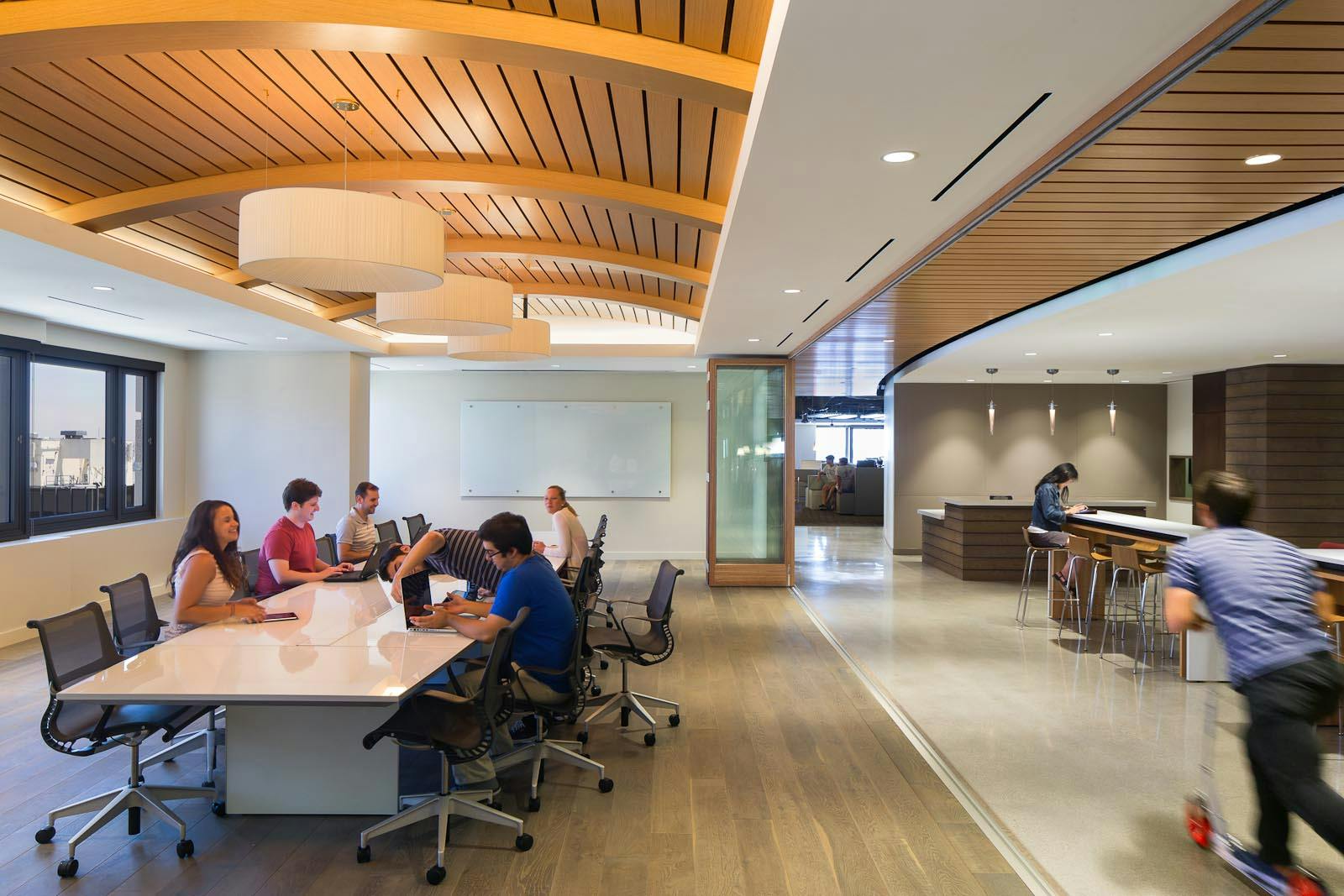 Collaborative work spaces seek to strike a balance between the employees output when it is enhanced by greater access to co-workers with the basic need for quiet and privacy for concentration. With the advent of millennials entering the workforce in greater numbers, offering spaces that not only attract good employees but retain them, is also driving the trend toward office spaces that reflect the modern employee.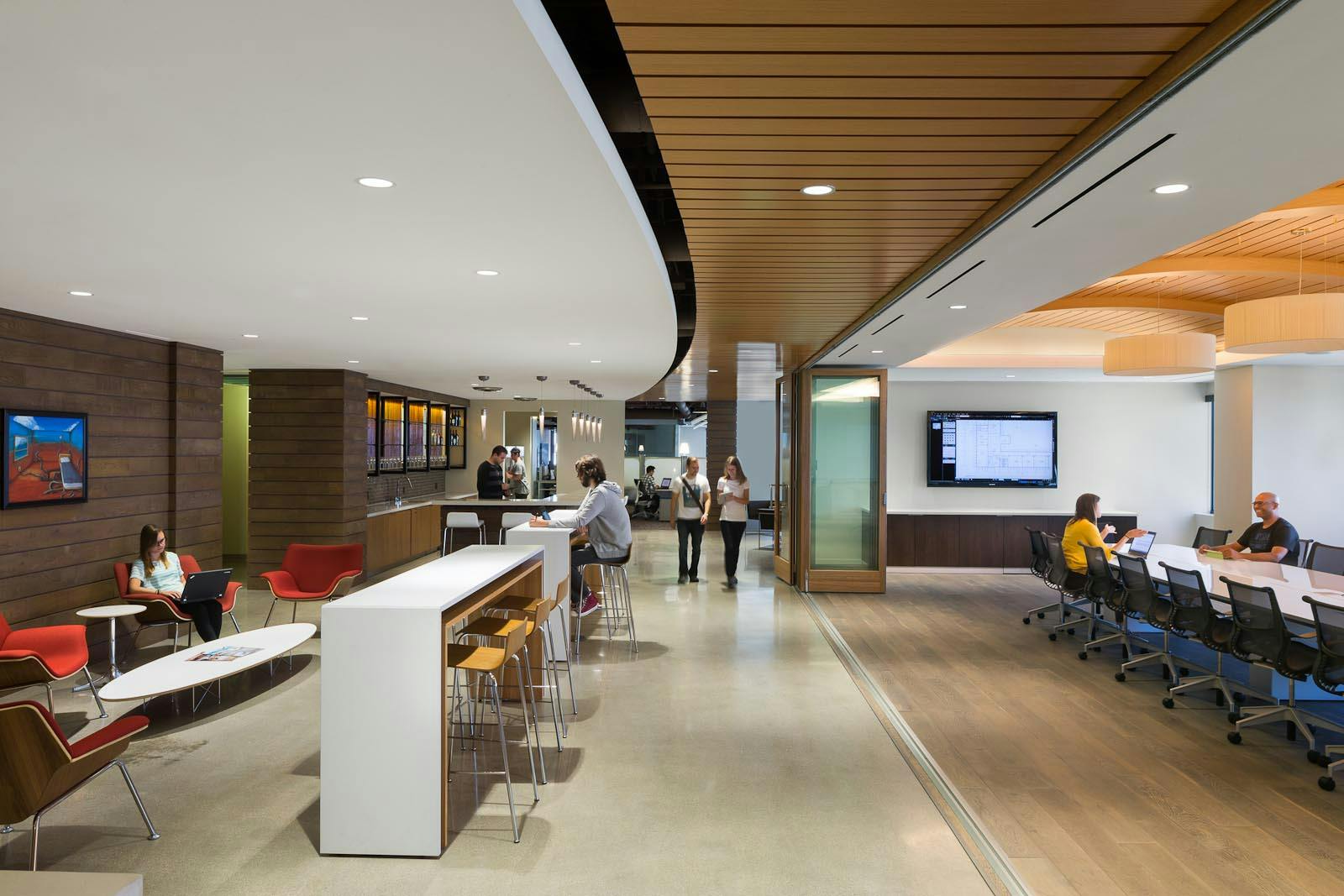 The latest trends in commercial interiors are moving away from the sensory deprivation and employee isolation of traditional cubicles and full height walls and are embracing options that provide both privacy and the sense of a shared work space. Combining an open floor plan with the NanaWall system of sound-attenuating, transparent flexible wall partitions, an open office can easily close-off for private meetings or work groups. The added benefit of increased lighting throughout the work areas also increases productivity and according to Business Management Daily, "Light directly influences the amount of melatonin a person produces, contributing to motivation and happiness."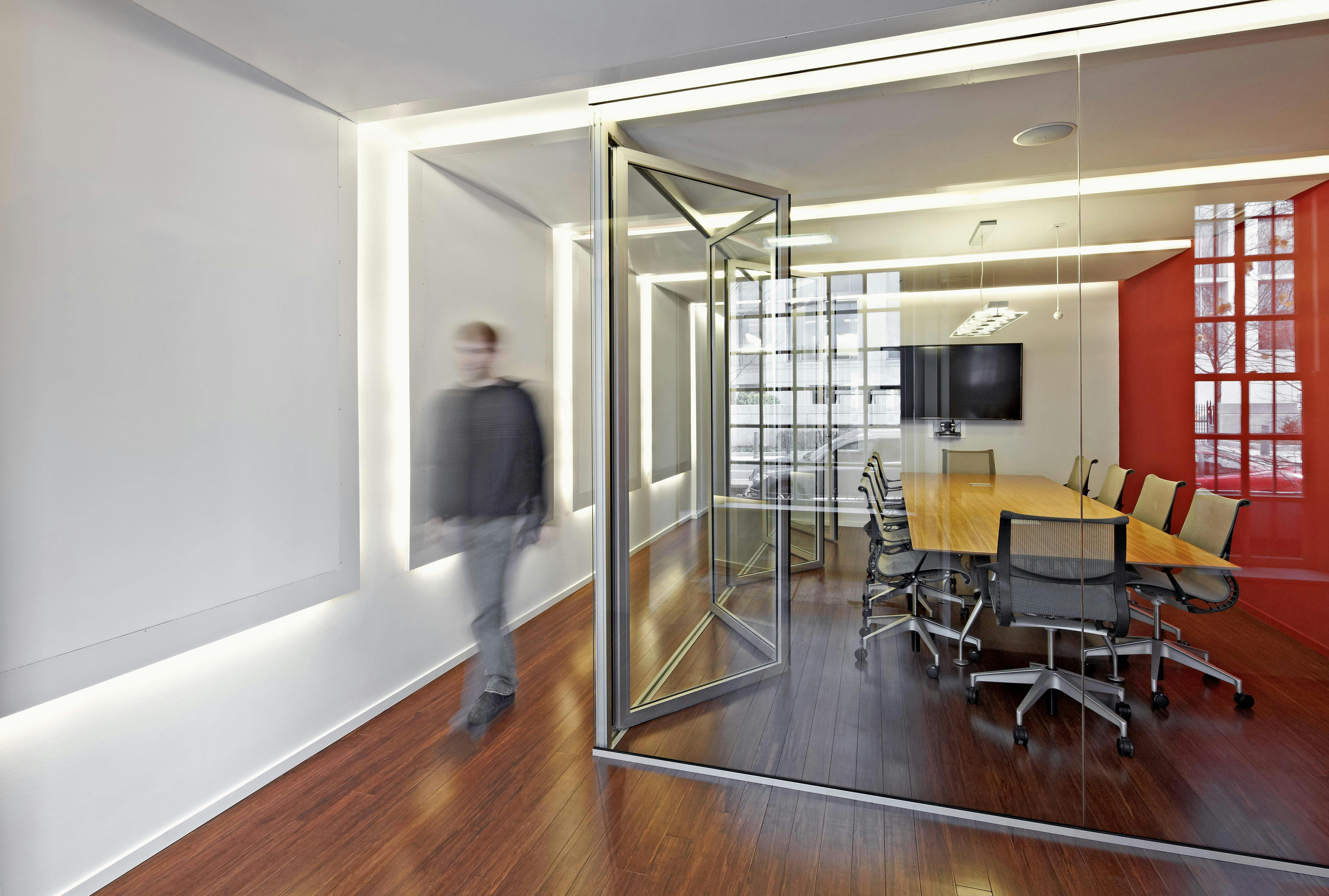 Especially within smaller office floor plans, replacing traditional walls with a transparent wall gives the illusion of a larger space, and with a NanaWall system privacy isn't an issue with the obscured, frosted or art glass option, which also strikes quite an impression on clients. Security isn't a second thought on our products. We offer multi-point locking to prevent unauthorized access. Our systems have a sleek design profile, are precision engineered for effortless operation and we can customize a solution to every commercial interior need.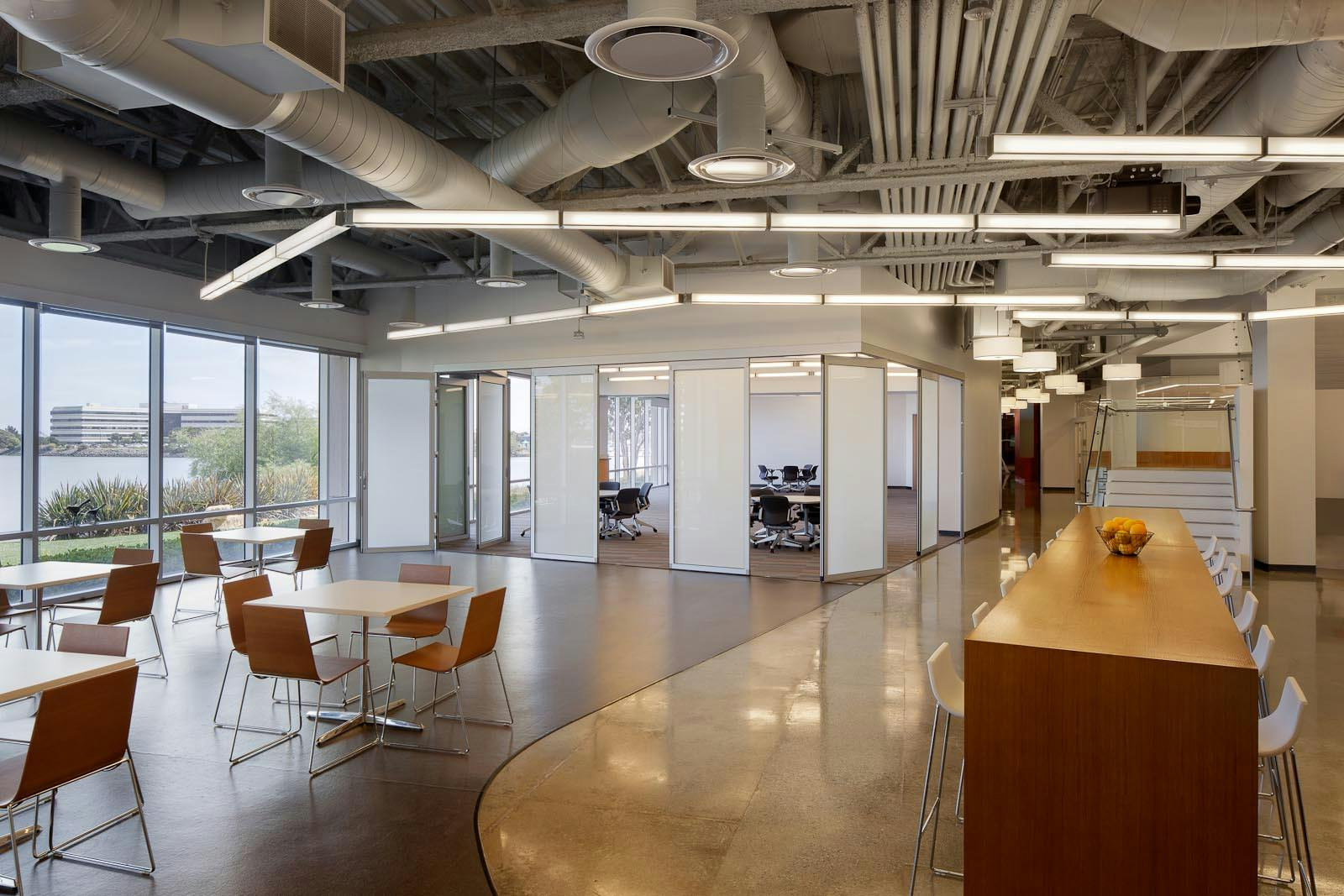 Learn more about the many uses of opening glass walls in commercial interiors and download our Interiors brochure. Contact us for more information on how we can transform your traditional office environment to a modern, light-filled work space to enhance collaboration and productivity.