Create the Perfect Staycation with a Pool House
By NanaWall Systems, May 29, 2019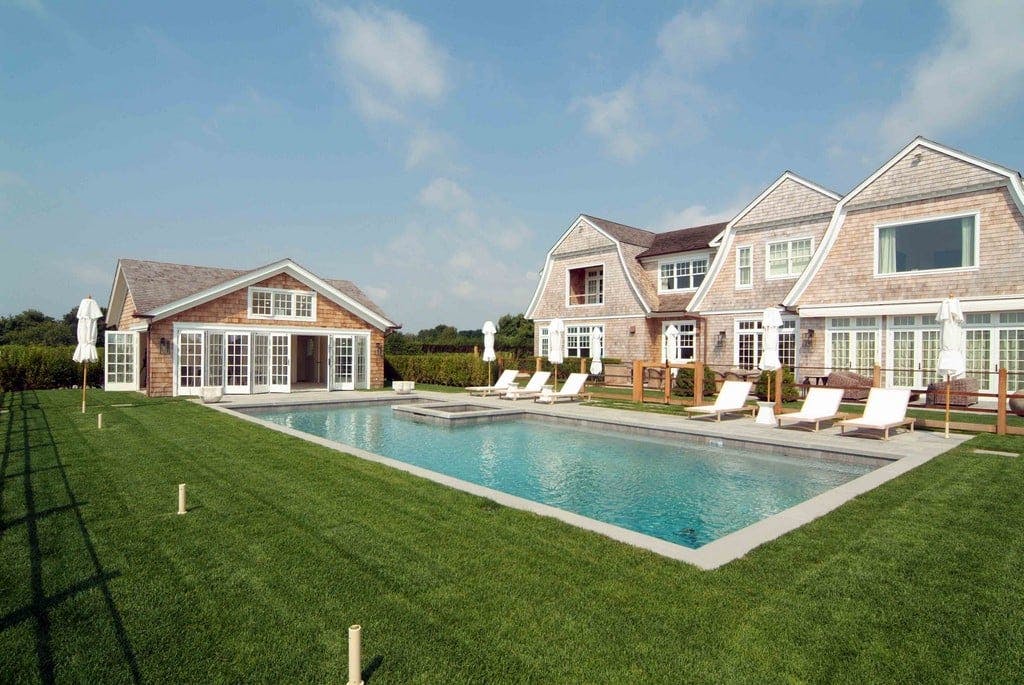 Vacations are loved by all but, for most, it's only possible to go on one per year. Time, money, and the effort of organizing travel logistics are significant barriers. But why should you catch a relaxing break only once a year? After all, vacations and relaxation are healthy for you and are now supported by wellness initiatives.
It's possible to have a vacation-level break every weekend without catching a flight or going on a long drive. Flying to Hawaii or Fiji every weekend isn't the only way to outrun stress. While globalization and popularization have made it a lost art, the staycation, and local relaxation may be making a comeback. A pool house with a large NanaWall system opening can transform a backyard into a resort-caliber space to unwind and reboot.
Picture stepping out of the pool, taking a few steps through a swing door or large opening, and entering into a pool house. You're ready to enjoy a light meal and a refreshing beverage. In the pool house, there's a kitchen to prepare food and drink as well as a refrigerator to keep those beverages cold.
Shortly after, the food and drink have you feeling tired. It's time for a nap. There is water-resistant furniture within the pool house to rest on. Napping under a roof helps avoid sun exposure, however, with a large opening in your pool house, you still feel like the nap is happening outside.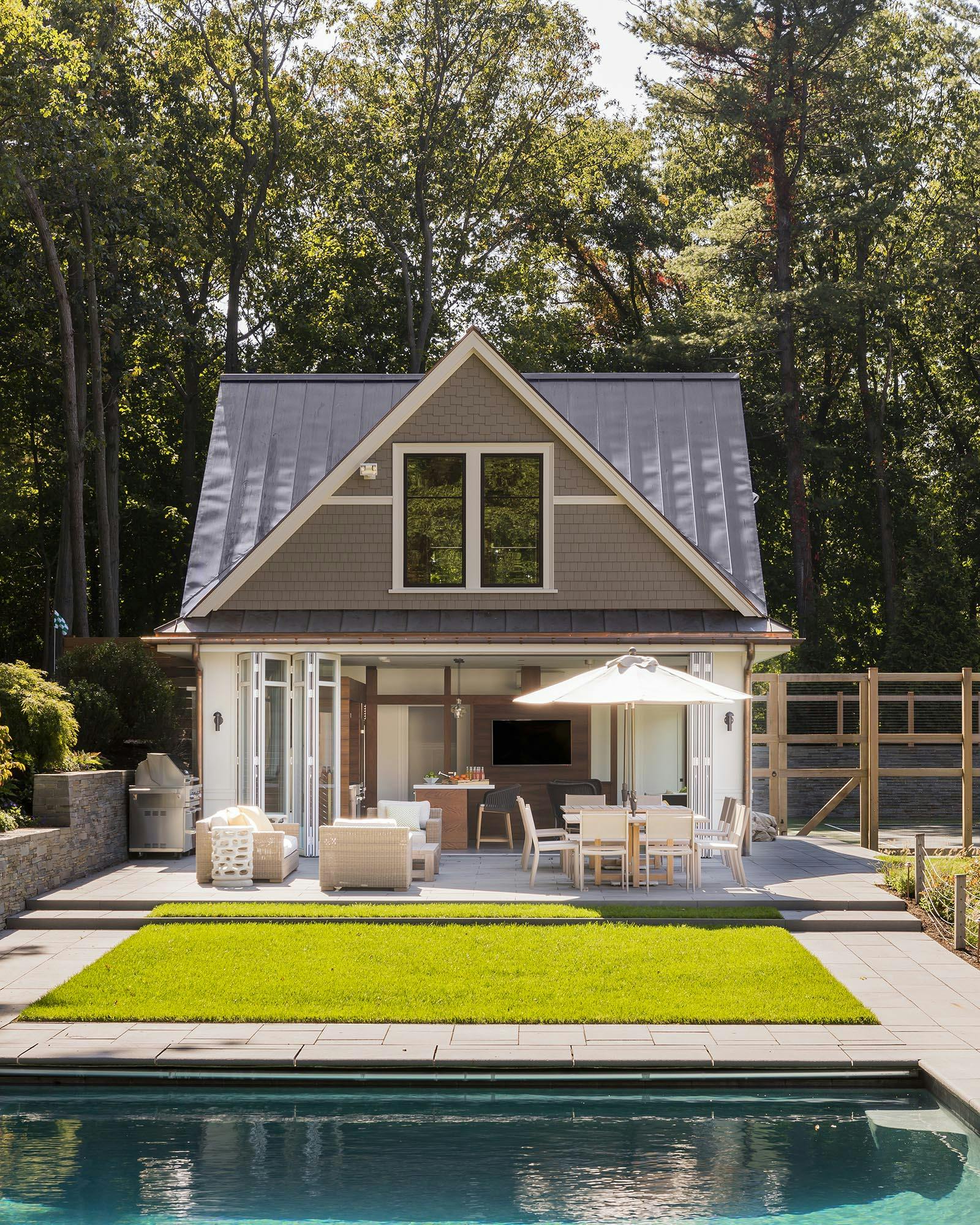 In a matter of seconds and with minimal effort, you open up the NanaWall opening glass wall system. Now you're napping outside while in a comfortable cabana.
Meanwhile, the kids enjoy the slide at the edge of the pool. Eventually, they make their way inside the fully open pool house, sit on nearby furniture, and turn the television on. You are awake and can enjoy some quality time with the family.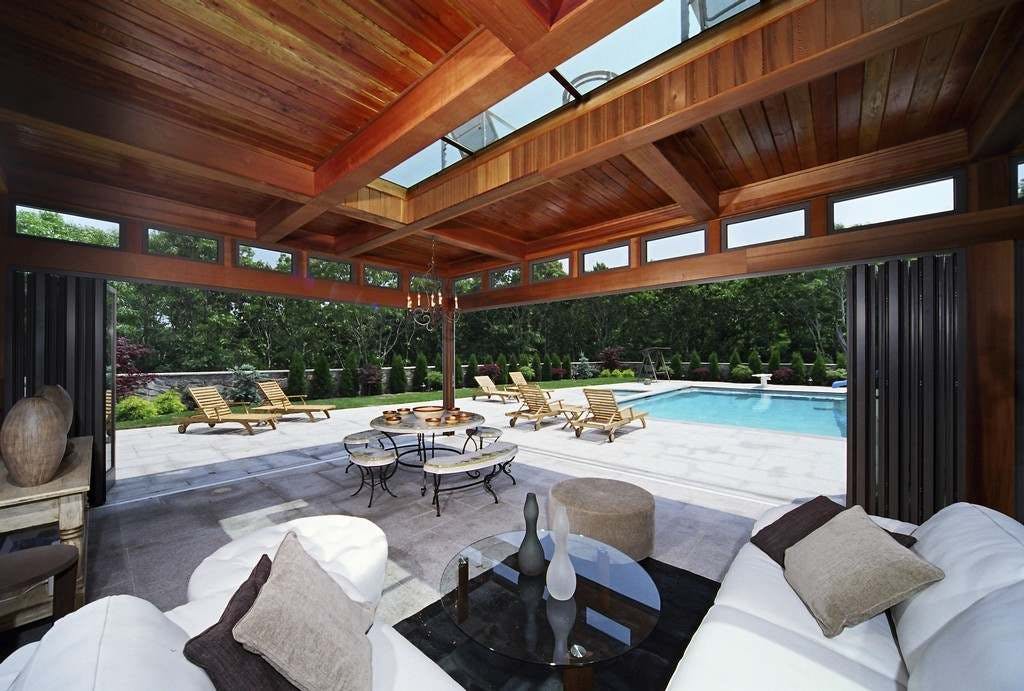 This scenario sounds like you're on vacation. But this can all take place in your backyard! If a relaxing vacation is something you consistently look for, create that environment on your own property by constructing a pool house with a NanaWall system in it. Instead of jet-setting every weekend invest in bringing the vacation to you. Save money in the long-run and save yourself the stress associated with traveling.
Check out how to create a resort in your backyard with the NanaWall cabana / pool house application.