Crushing It: How NanaWall Systems Can Benefit Your Winery
By NanaWall Systems, August 21, 2017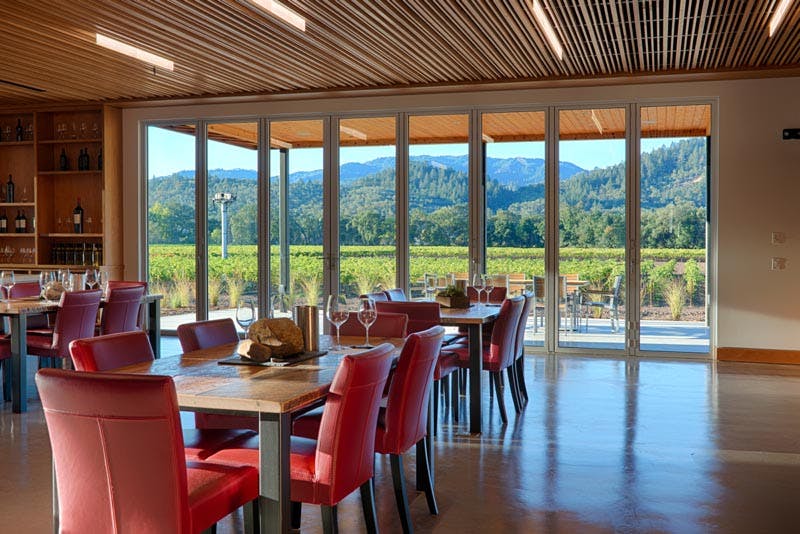 You know as well as we do that when people visit a winery, they don't just come to sample the wine. People visit a vineyard for the experience.
Do they want to drink delicious wine? Yes. But just as important as the wine is the backdrop.
They want to soak up all the pastoral beauty surrounding them, and they want to do it an environment that feels relaxed, yet decadent.
NanaWall products are the architectural embodiment of these desires. NanaWall systems add a particularly stunning visual element to the design of any venue, not only via their own intrinsic beauty, but for the spectacular views they afford the observer.
A winery designed with opening glass walls in mind could integrate key vineyard activities with the guest experience. Showcase the wine production process by utilizing an opening glass wall between the tasting room and the production area, the crush pad, barrel storage room, etc.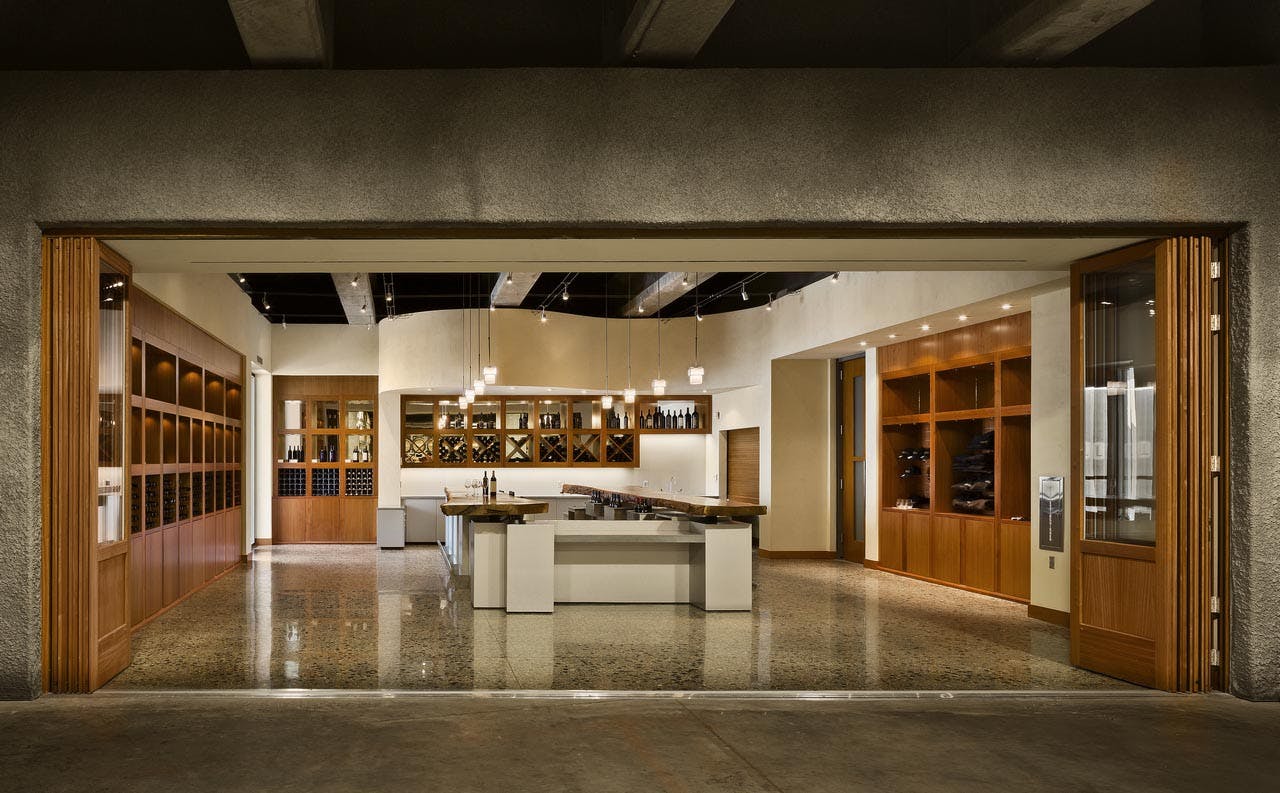 Better still, our systems can be opened and pushed aside to integrate the tasting room or interior space with the rest of the vineyard.
Our premium large opening glass walls allow a venue to be flexible and tailor the architecture of the space to the activity enveloping it at any given moment. The flexibility a NanaWall system provides can allow a tasting room to transform into a more open space for special events.
If product needs to be moved from one area of the venue to another, NanaWall systems are easily pushed aside to create large openings for ease of transfer. Should the weather turn cold, previously open walls can be closed at a moment's notice.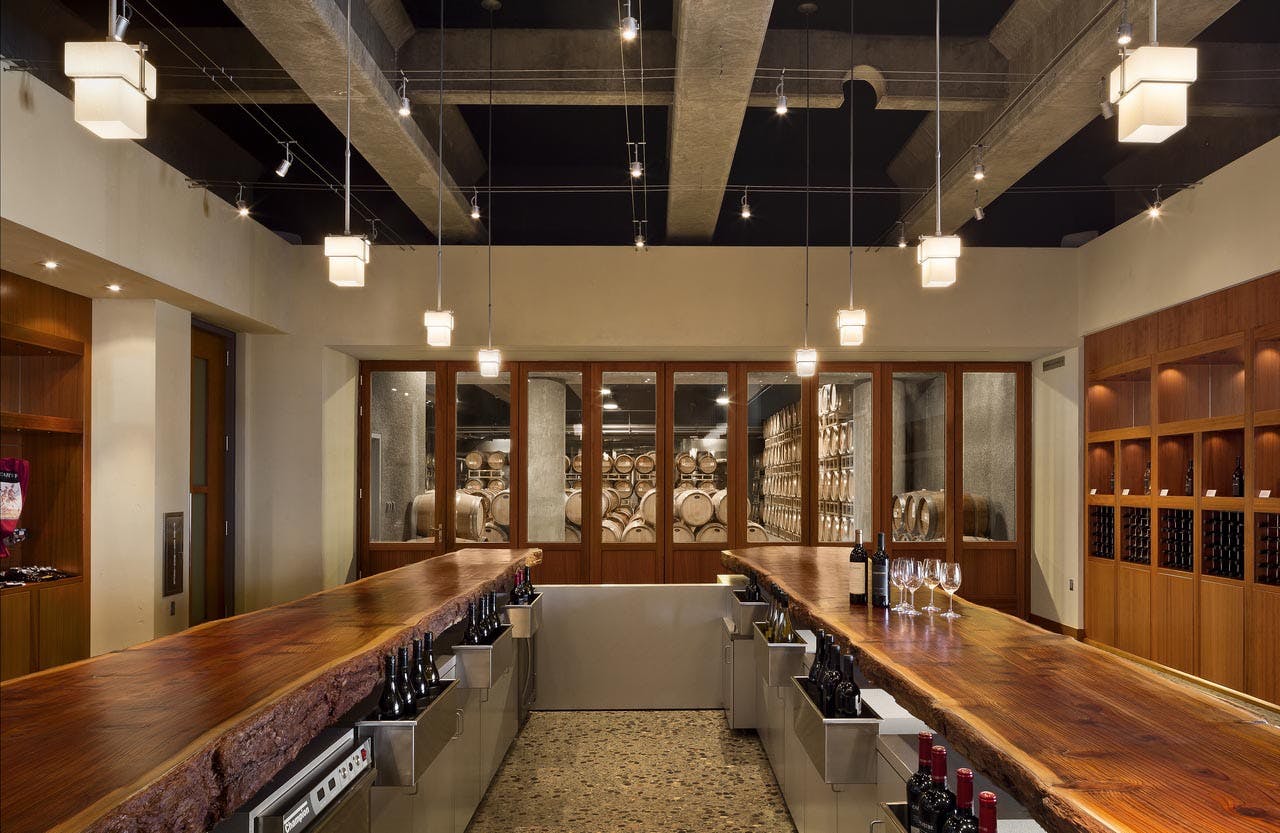 Our walls are great for isolating specific spaces, and provide an acoustical barrier when closed. They glide effortlessly off into a corner to permit the once enclosed space to seamlessly reintegrate with the rest of the venue, allowing the space to be truly multifunctional.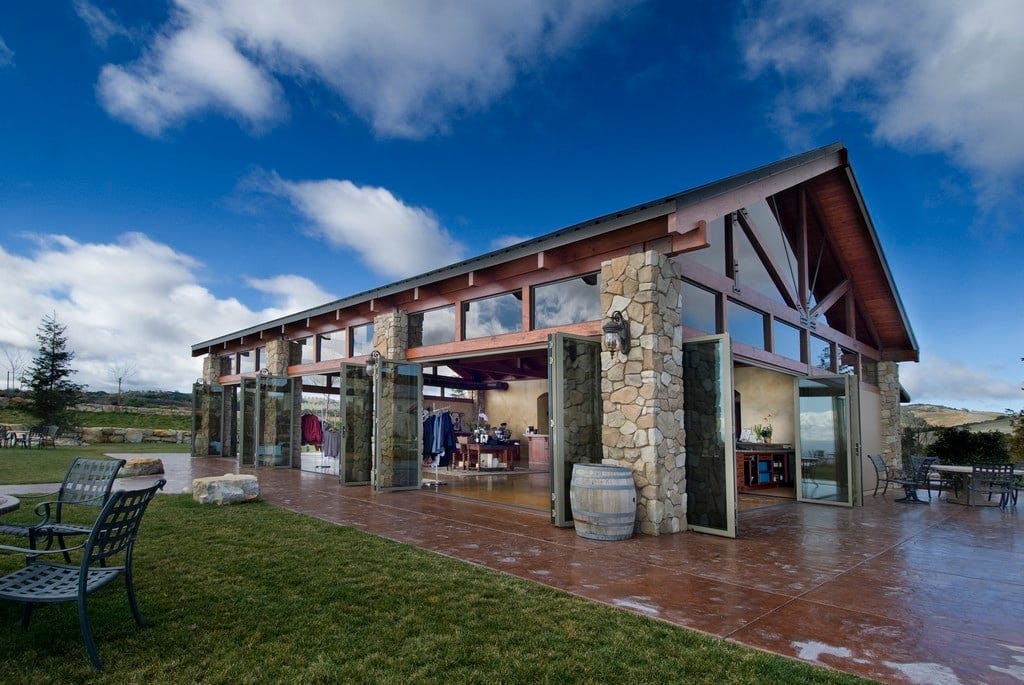 Whether you are looking for a sliding, folding, frameless, aluminum, or wood system, NanaWall has the opening glass wall to meet the needs and aesthetic of your winery.
Questions about opening glass walls for wineries? Contact us at info@nanawall.com to learn more.