Design Inspiration: Curved Systems
By NanaWall Systems, September 25, 2017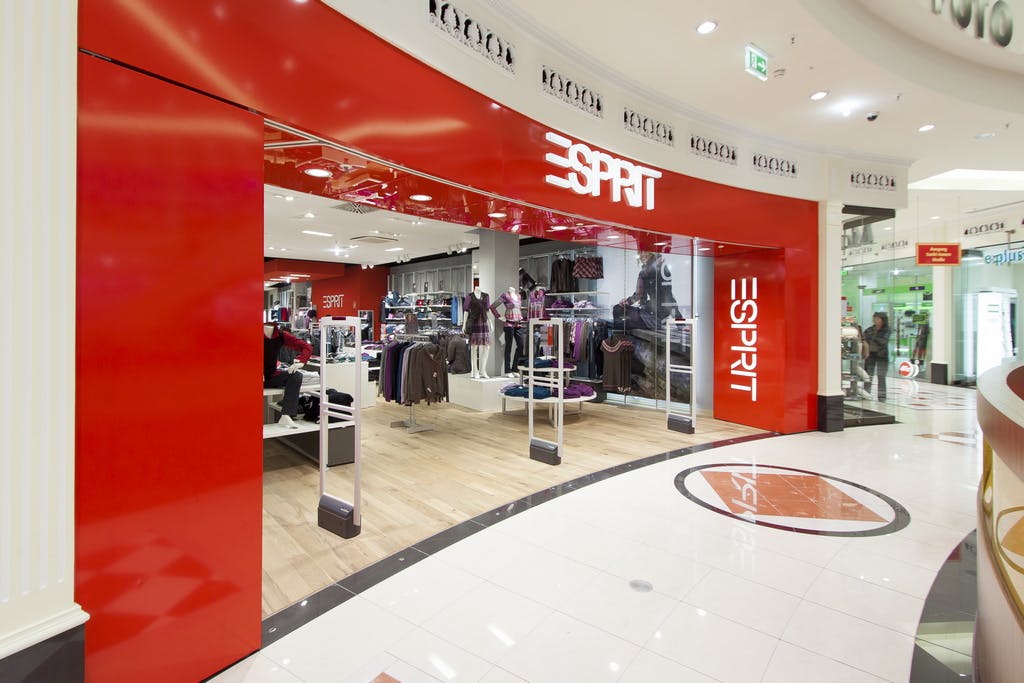 For a company that has been around for as long as we have, it can be difficult to find a way to highlight all the amazing projects we have worked on over the years. As such, we want to direct your attention to a smaller, albeit particularly striking subset: curved systems!
The system pictured above is an all glass frameless HSW75 with a true radial curve, which is unique in that it has a truly bent head track created specifically for this project that has not been broken into segments. The top-hung orientation of the design allows the system to operate sans floor track.

Next up is a beautiful residential project located on a private island not far from Vancouver, which utilizes the single track individual panel HSW60 to create an entirely open living room.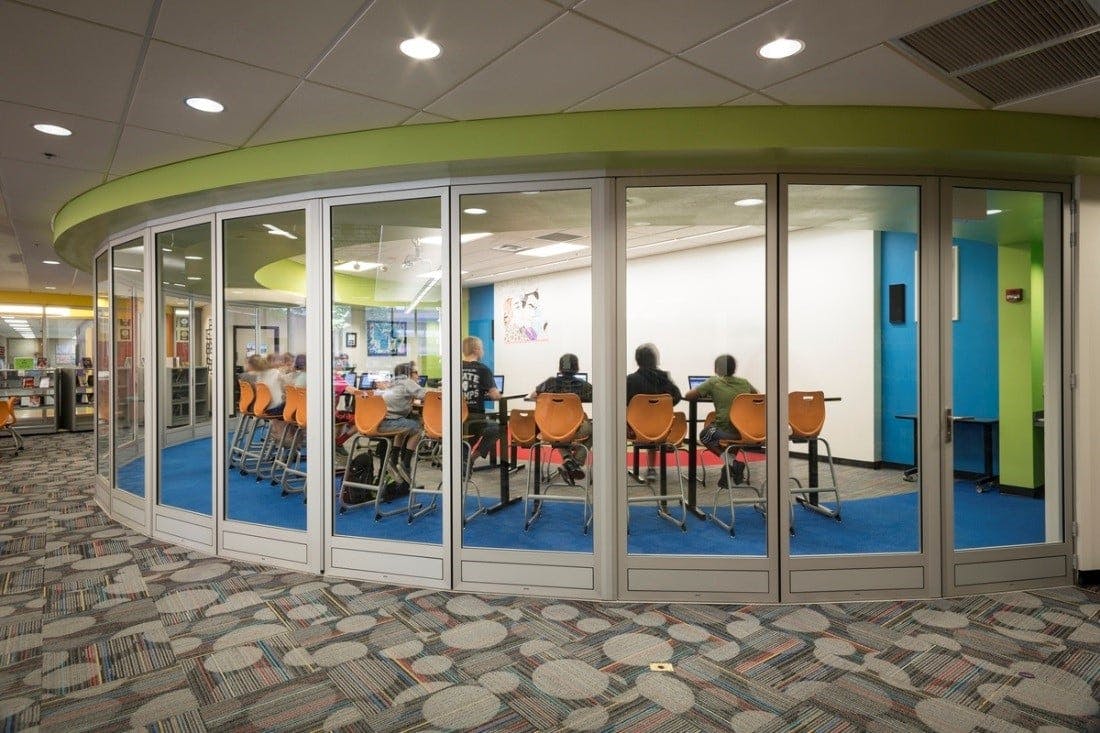 This school uses a curved SL45 system, in paired hinged panels, to create a flexible space within the library. This particular system features a higher kickplate and a swing door, which are also available with our other curved products.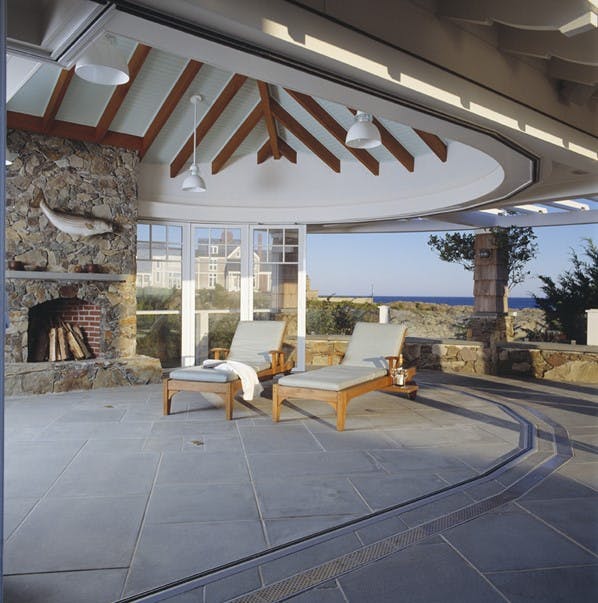 The pool house above also utilizes our single track individual panel system taking full advantage of its stunning views.
Curved systems add yet another layer of beauty and visual interest to our opening glass walls. These gracefully curvaceous configurations can be created using our single track, bi-folding, frameless, and framed products; specifically, our SL45, SL70, HSW60, HSW66, HSW75, and WD65 product lines. We highly encourage their use in your residential or commercial designs.
Questions about curved systems? Feel free to contact us at info@nanawall.com