Designing an Office That Works – Volume 2, Flexibility
By NanaWall Systems, March 28, 2018
Moving forward from our post last week on Office Design, today we're going to talk about flexibility.
In the context of an office, flexibility refers to the adaptability of a space.
Studies have shown that part of creating a workspace that is conducive to productivity is providing a variety of different workspaces that employees can choose to utilize at will in order to take advantage of the environment that best suits their needs at any given time.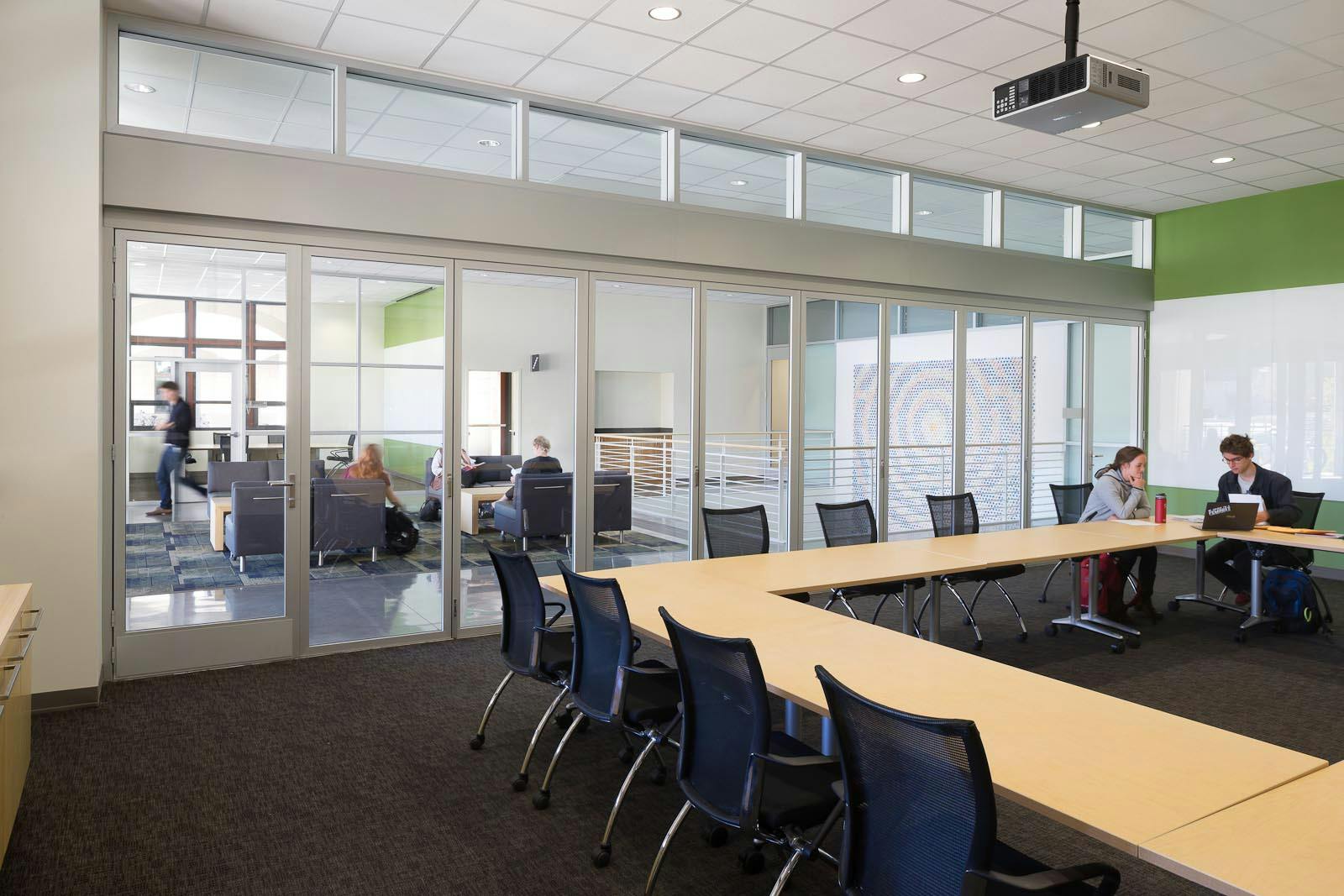 According to Fortune Magazine, the next-generation office combines private offices, cubicle banks, and truly open floor plans as well as communal areas and sound-proof rooms where employees can go to concentrate on solo work.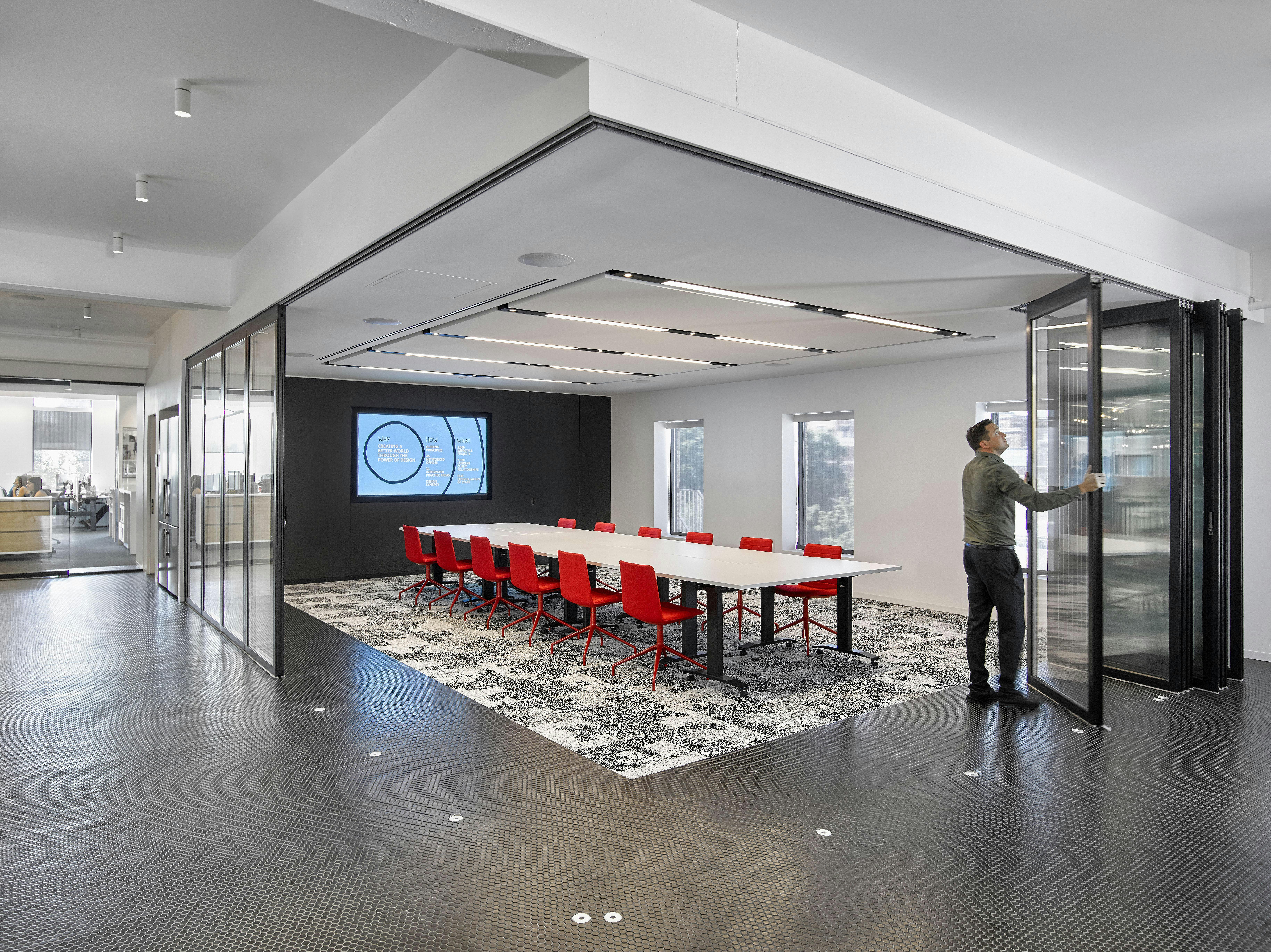 Gensler Morristown ©Garrett Rowland
Versatile spaces that can be easily adapted based on the needs of a given activity or use are particularly beneficial.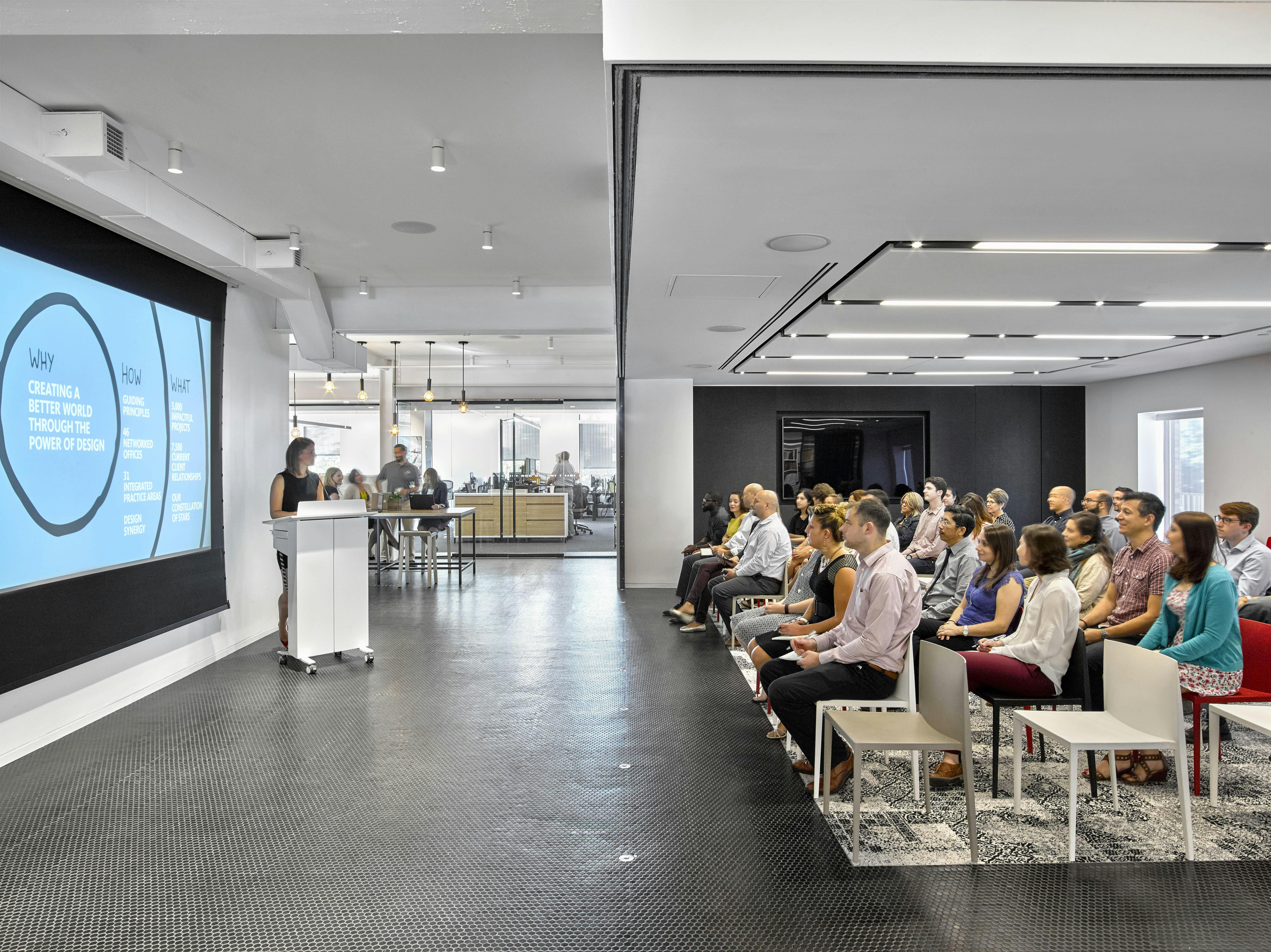 NanaWall products are an efficient way to create flexible, multi-use spaces with built-in sound protection. Opening glass walls serve as great acoustical barriers when closed, then glide off into a corner to permit a once enclosed space to seamlessly reintegrate with the rest of the office, allowing the space to be truly multifunctional.
Products like our FSW75, CSW75, HSW75, HSW60, SL45, and PrivaSEE allow architects and designers to create flexible, sound-controlled office spaces and meeting rooms without disrupting otherwise open floor plans.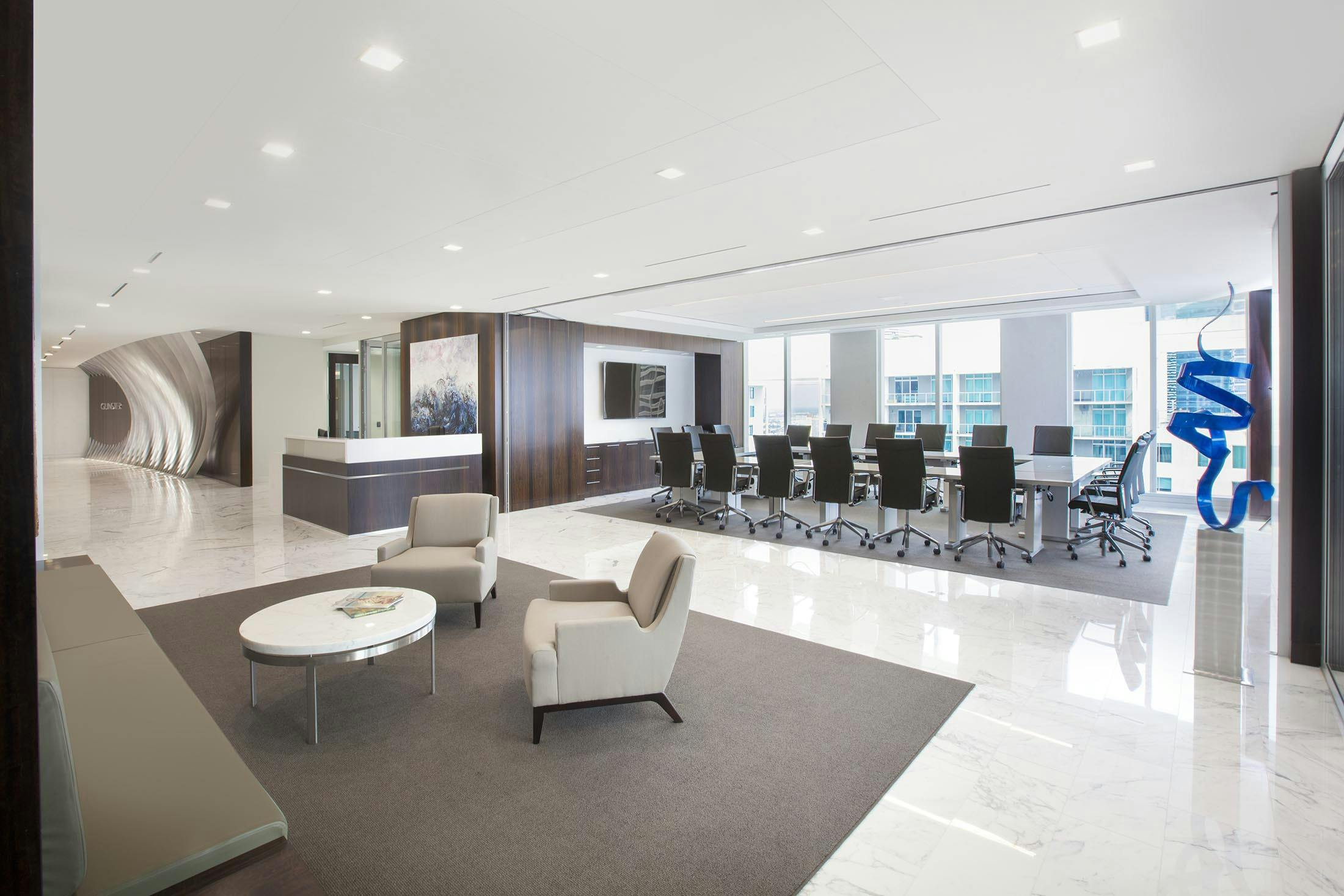 Gunster Law Office, photo courtesy Amicon Construction
For the sake of optimizing space management, customizable stacking and parking bay options (even tucked in a closet as seen above) are possible with certain selections from our product line.
Our systems can be used to create conference rooms as needed or opened to encourage teamwork.
Join us next week for our next installment of our Office Design Series where we'll be discussing sound!
Questions about designing flexible office spaces? Drop us a message at info@nanawall.com