Designing an Office That Works – Volume 4, Privacy
By NanaWall Systems, April 19, 2018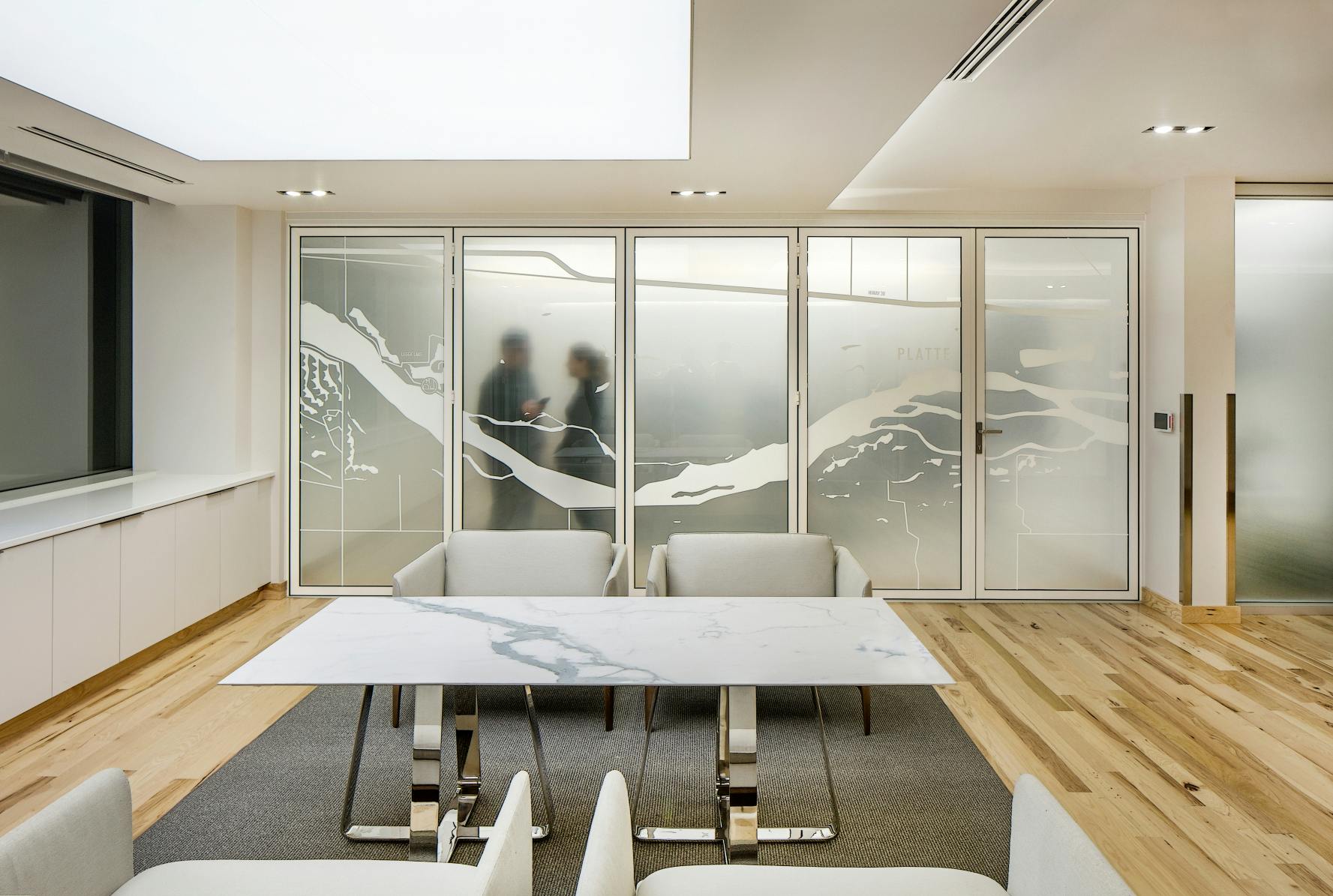 In this week's edition of Designing an Office That Works, we will be meditating upon the issue of privacy.
Privacy like collaboration is essential for better workplace engagement, innovation, and advancement.
While collaboration is a wonderful tool for generating a heightened sense of energy, creativity, and ideation; privacy is the essential ingredient that allows us to work without distraction, focus, communicate sensitive information, clarify individual ideas, and recharge.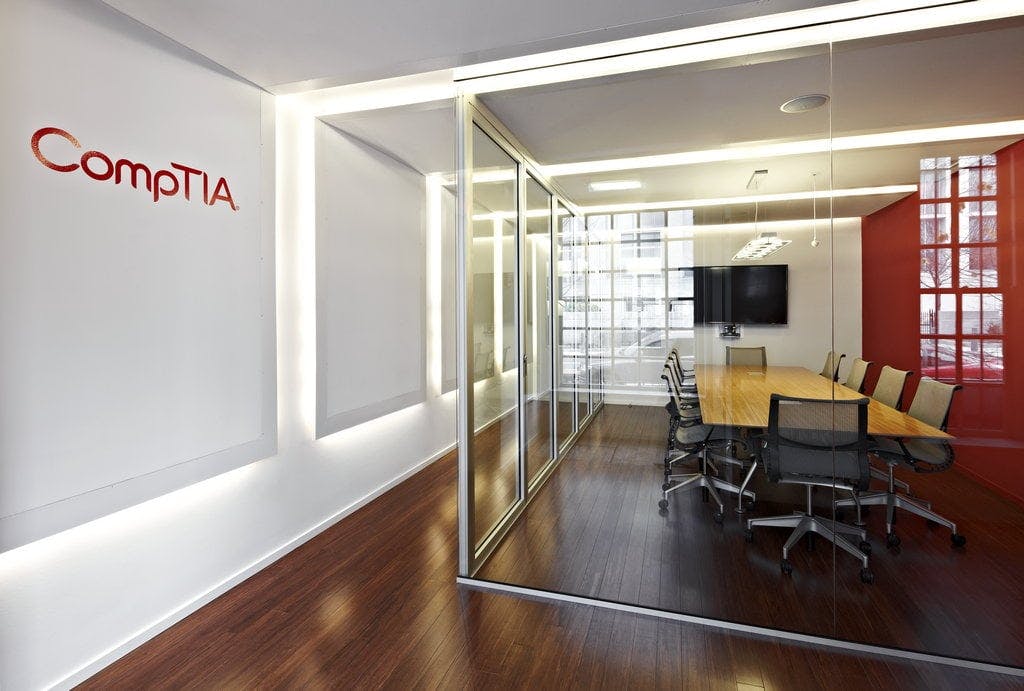 Privacy in an office environment can refer to our visual, auditory, or spatial sensibilities.
Because all of these privacy concerns manifest themselves differently, providing occupants of a building with a sense of each component requires a variety of different spaces. Additionally, each of these spaces should be imbued with a certain amount of flexibility so that they remain useful regardless of how they are being used at any given time.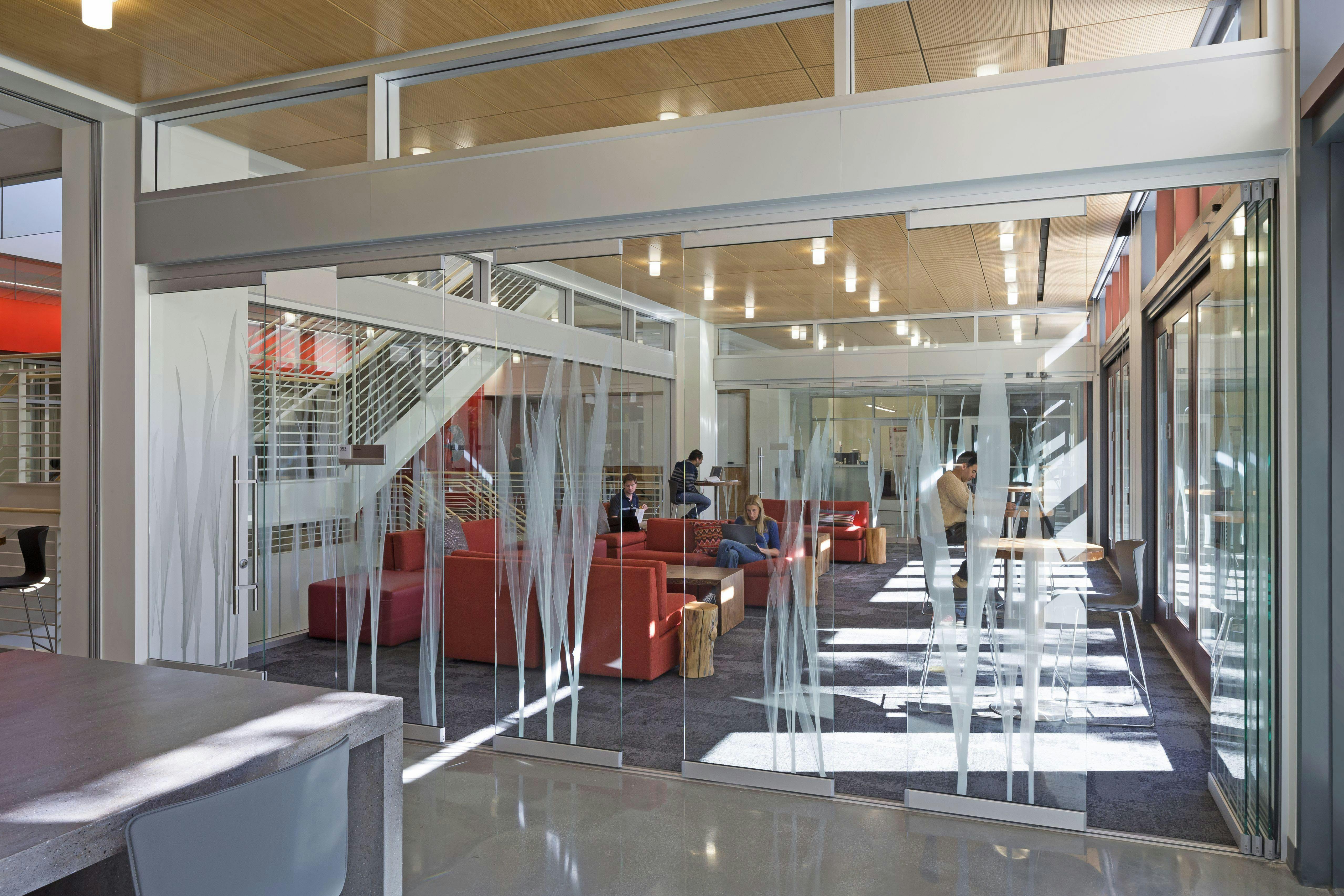 There are a number of strategies that can be used to achieve office privacy goals. Certain lower cost measures such as sound masking, folding privacy doors, adding tall plants as visual barriers can be used to provide privacy to both individual and group spaces.
Higher end measures to provide privacy include constructing a variety of enclosed or semi-enclosed spaces that can accommodate groups of various sizes. Opening glass walls such as our FSW75, CSW75, HSW75, HSW60, SL45, and PrivaSEE products allow architects and designers to create flexible, sound-controlled office enclosures and meeting rooms without disrupting the remaining floor plan.
In addition to providing sound protection, our opening glass walls can also provide visual privacy. Custom solutions such as opaque glass, and art glass are available to ensure whatever level of privacy you need.
Our opening glass wall systems are incredibly secure, and can be locked to prevent intrusion whenever necessary.
Regardless of the means by which a workplace provides privacy, the key to engaging this process successfully is providing employees with choices so that at any given time they can utilize the space most conducive to the task at hand. Ensuring that employees have the resources they need in order to function at their best is sure to be a winning strategy.
Questions about what opening glass walls can do for your workspace? Email us at info@nanawall.com