Dream Builders Recap
By , June 6, 2014
The first season of American Dream Builders came to an end awarding Lukas Machnik the title of the Ultimate Dream Builder and the grand prize of $250,000! Lukas WOW'd the judges with his black and white beach home remodel.
BEFORE: Outdated furniture, carpet and restraining sliders kept this living space far away from achieving its full potential.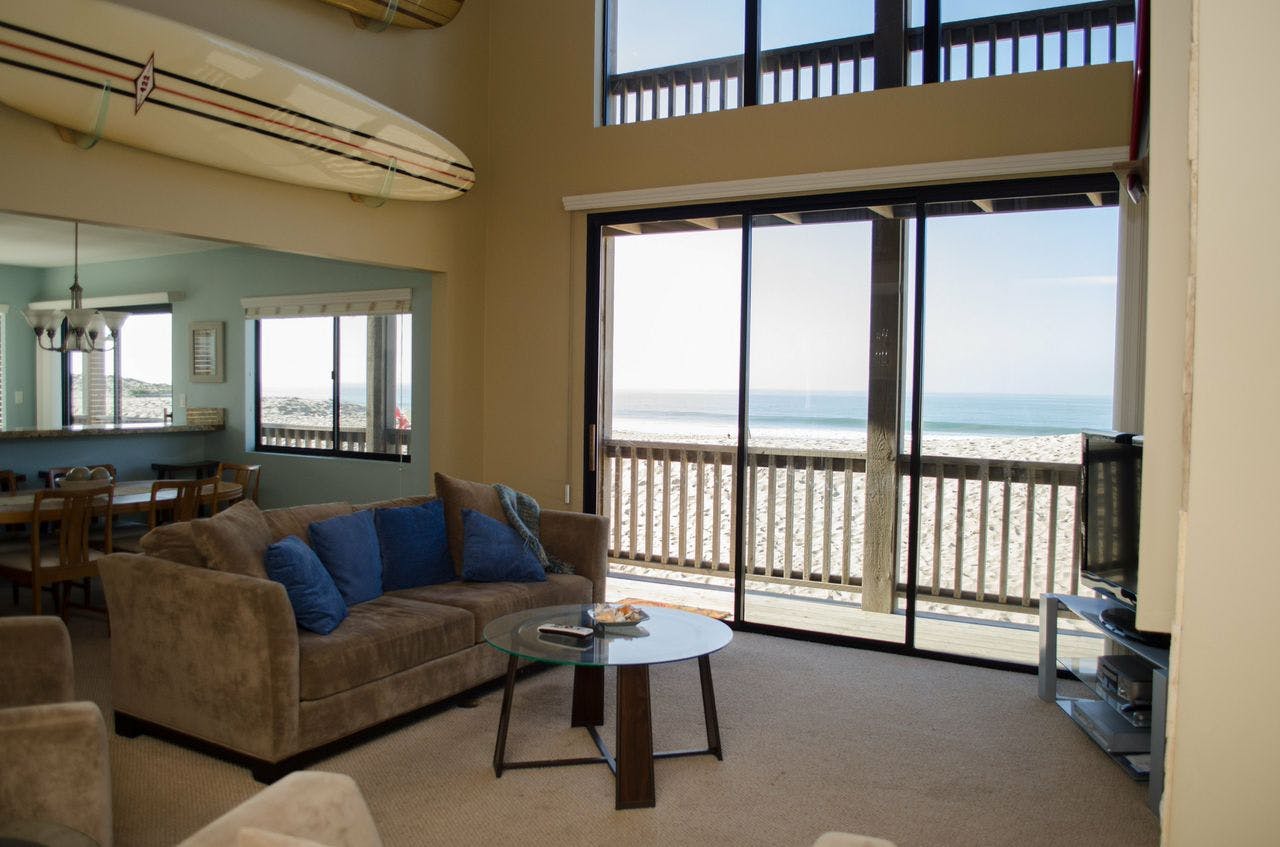 AFTER: Lukas redesigned the room into an exceptional space—one that showcases style and extravagance with a minimalist-contemporary approach.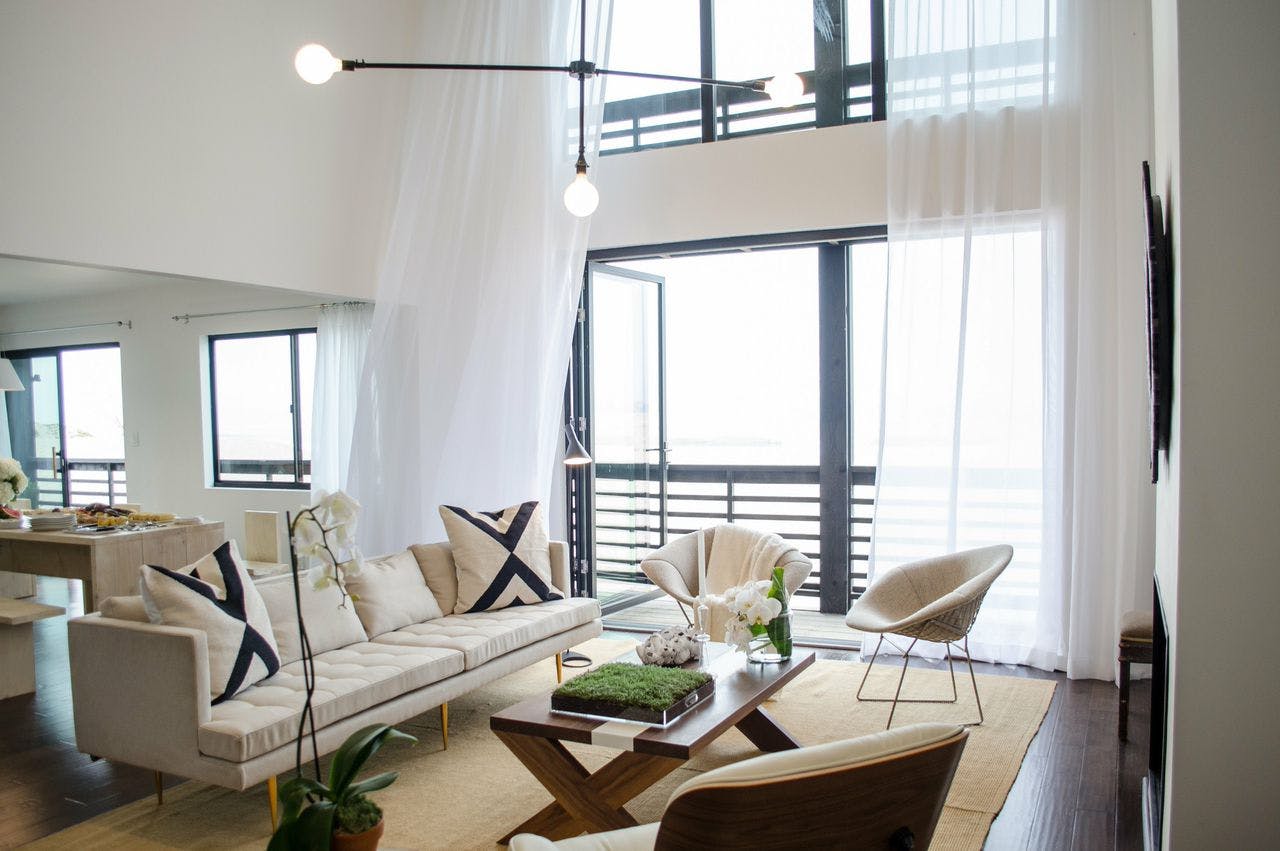 By replacing the old sliders with our folding door system, now the homeowners can enjoy completely open, unobstructed ocean views. With a large opening that merges into the balcony, the homeowners benefit from additional space, fresh air ventilation, and aesthetically appealing, clean-lined glass panels. New furniture, hardwood floors and a creative DIY light fixture complete the winning look.
Runner up Jay Riordan used two of our folding door systems to completely open up the entire second floor to the outdoors.
The upstairs master bedroom and the family room now open up to a balcony from where homeowners can admire the view.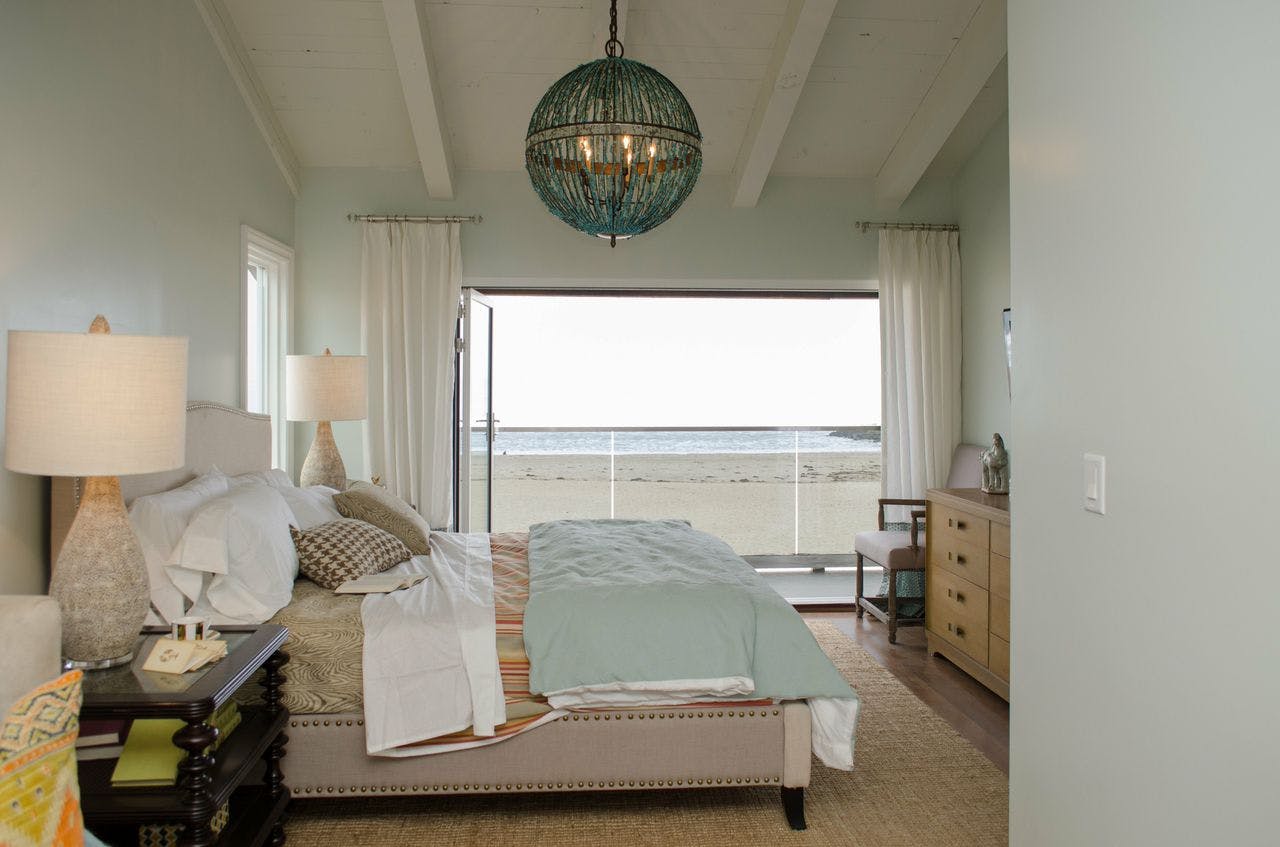 Three of the seasons' ten episodes featured our folding glass door systems and were a huge hit amongst the designers.
Jay Riordan and Lukas Machnik shared their love for NanaWall on Twitter: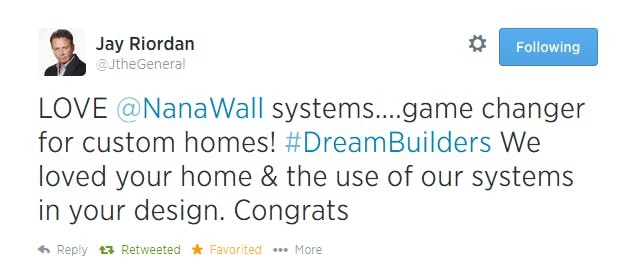 Episode two, Mid-Century Modern, focused on two homes in Palm Springs that both used folding door systems to connect the home to the backyard. When open, the folding doors create a one-step solution that allows the homeowners to enjoy both indoor and outdoor spaces on a daily basis.
Team Red used a NanaWall system to connect the living room to an outdoor seating area, pool and dining table.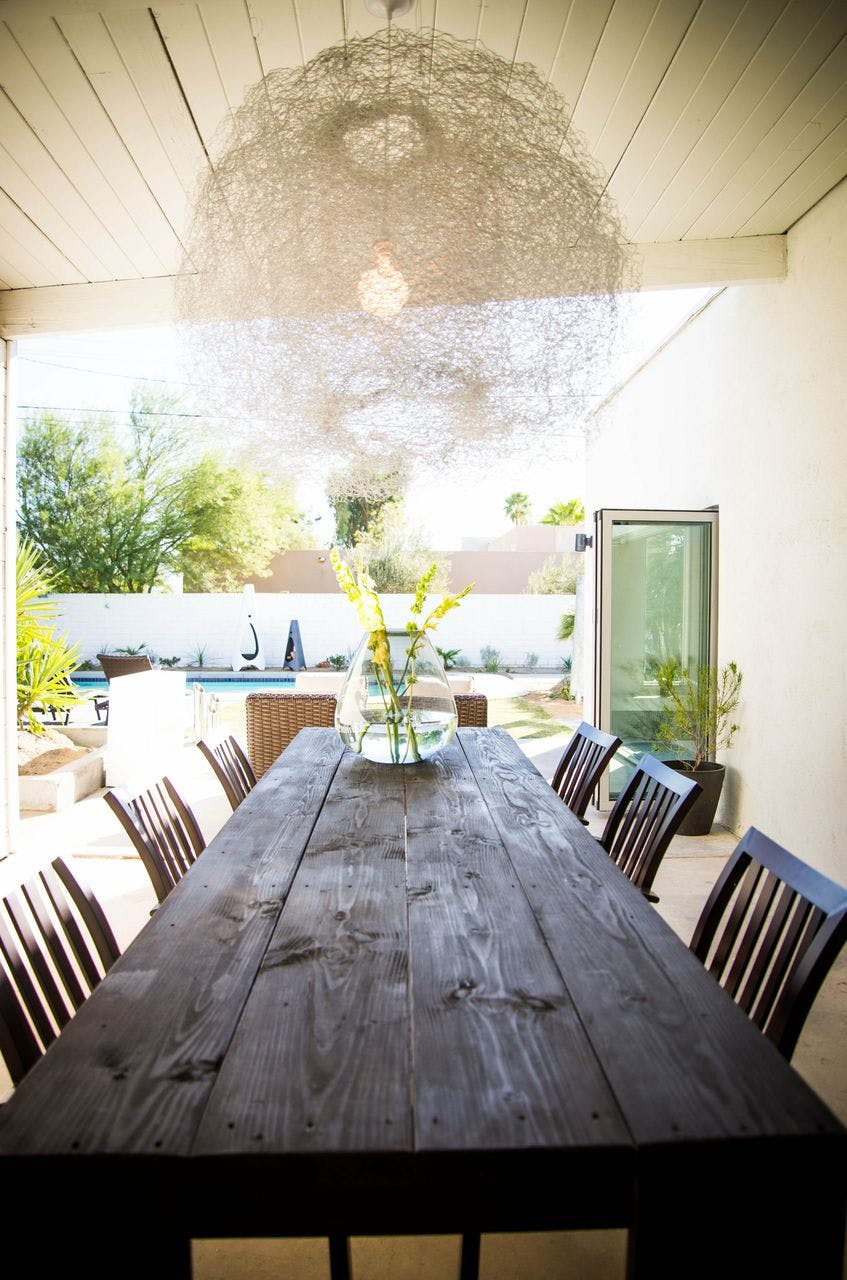 Team Blue's open floor plan guides homeowners and guests from the living room right into an open kitchen that leads to the outdoors.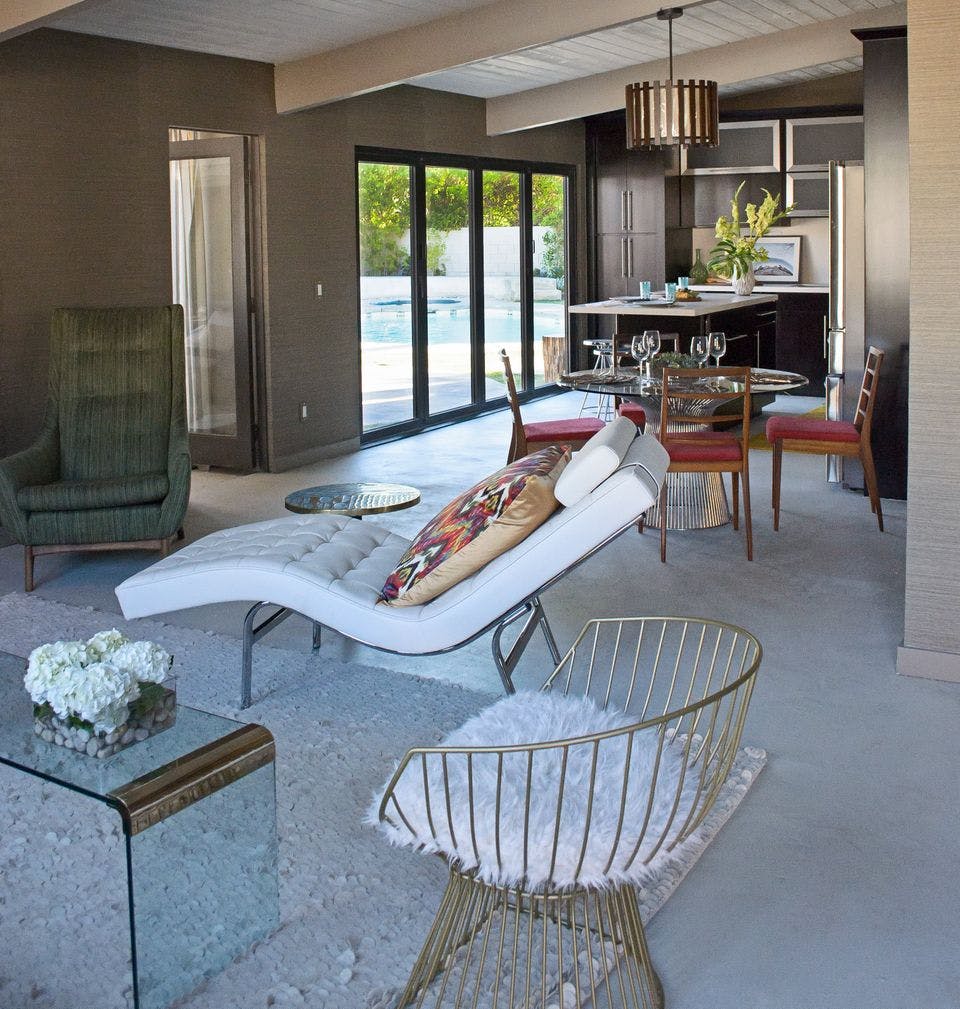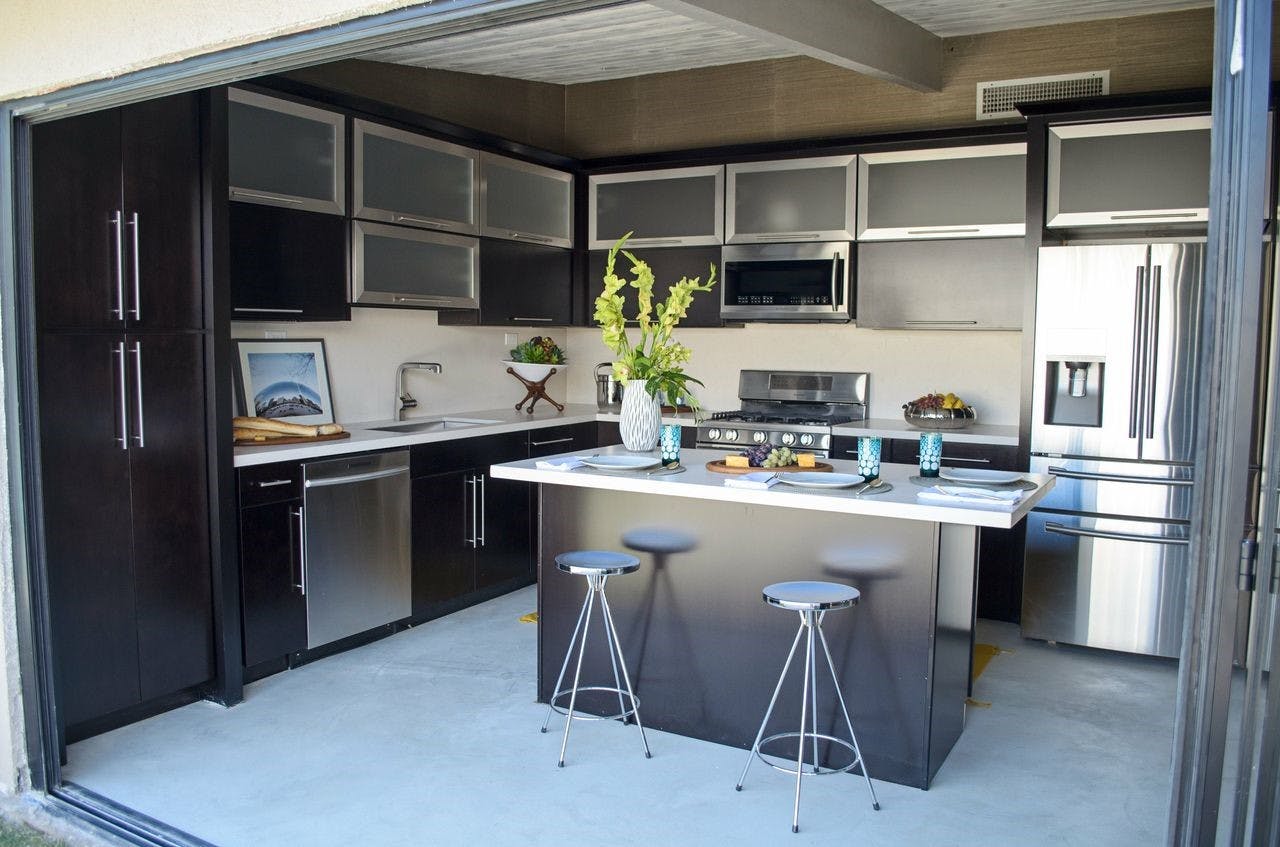 The last NanaWall folding door system made an appearance in a garage conversion that became an indoor/outdoor gym.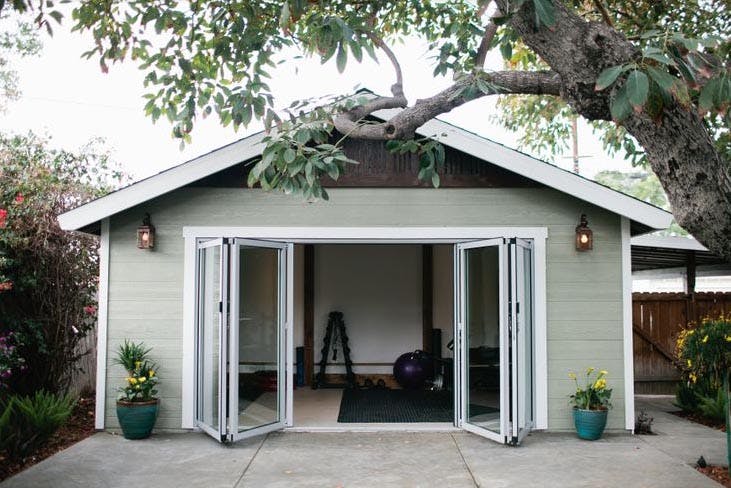 By excluding the middle men and avoiding mark-ups, NanaWall's direct-sales business model ensures a hassle-free order process. Sales representatives, showrooms and certified installers provide assistance throughout the preorder, order and installation phases. Post-Order experts from NanaWall's support team are available to address any concerns.