Embrace Views to the Outdoors with Minimal Sliding Glass Walls
By NanaWall Systems, April 27, 2022
Floor-to-ceiling glass walls are the essence of contemporary design and architecture with their slim sightlines and extremely large glass panels. These large glass panels optimize the amount of light that enters our homes and perfectly frame views of the outdoors. Now imagine if these could move. NanaWall systems present a design-forward solution with minimal sliding glass walls with unprecedented durability, ease of operation, and size capabilities. All these features and more work in tandem to create flexible indoor/outdoor spaces and multifunctionality.
Minimal Sliding Glass Walls Redefine Biophilic Design
Biophilic design remains a top contender amidst emerging design trends. The indoor/outdoor experience has become increasingly popular within residential spaces and even commercial buildings like restaurants and retail stores. With floor-to-ceiling glass walls, the threshold between indoors and outdoors is almost non-existing. Larger panels optimize visibility to natural landscapes and gardens while maximizing daylight. Compared to other conventional sliding glass doors, minimal sliding glass walls can glide into hidden pockets within the wall to optimize the entire opening rather than just half of the space.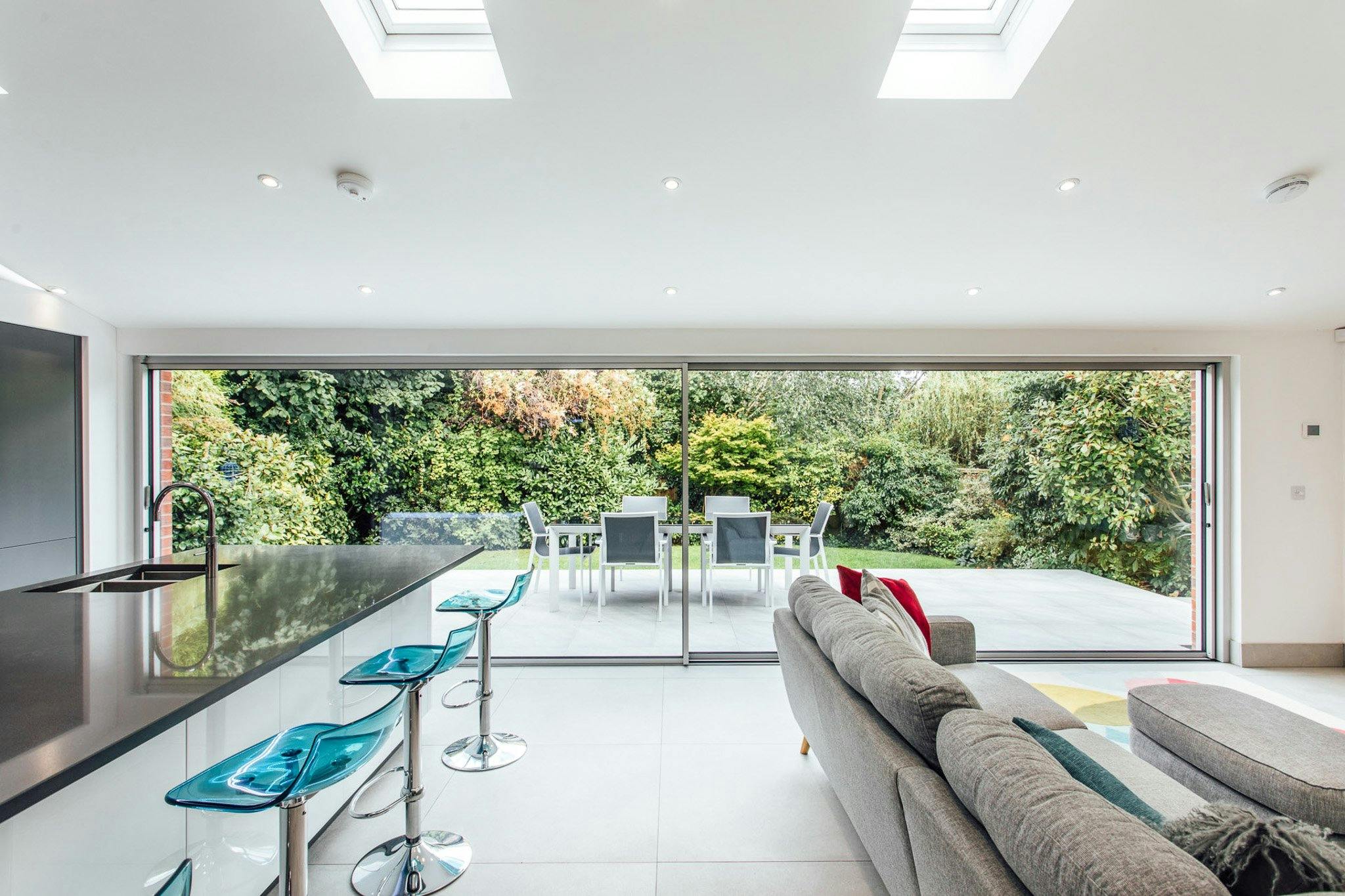 In Residential Spaces
Floor-to-ceiling glass walls in residential environments promote indoor/outdoor lifestyles and dramatically enhance aesthetics. The aluminum framed panels perfectly complement contemporary home aesthetics and at just 1 5/16" thick, these ultra-thin frames create welcoming light-filled spaces while framing eye-catching landscapes. The outdoors becomes the art, negating the need for extensive interior décor. Compared to conventional sliders, these minimal sliding glass walls offer larger openings, enhanced durability, and low maintenance. No more jamming, no more constant repair bills, and no more water leaks.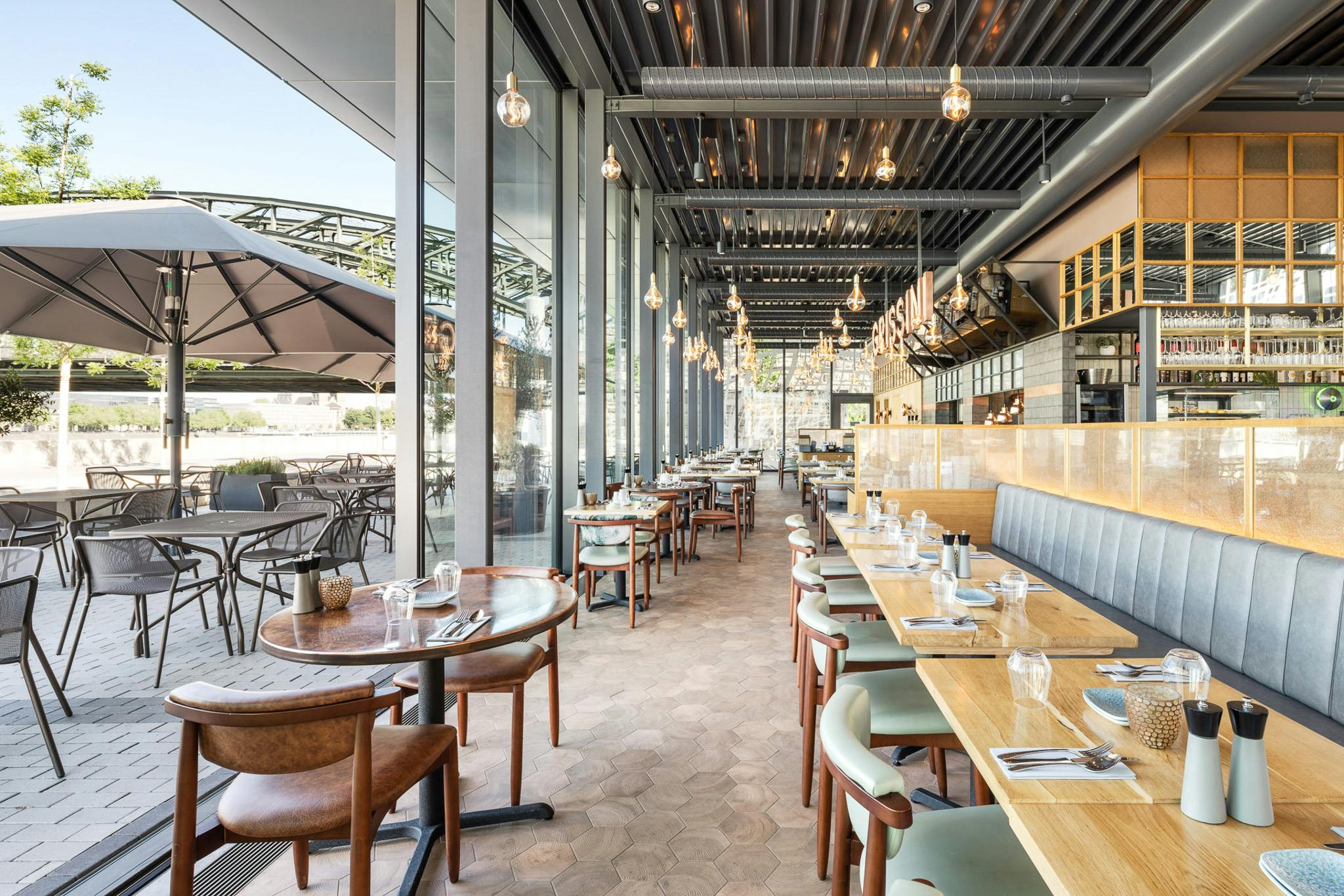 In Commercial Spaces
In commercial spaces like restaurants, retail storefronts, hotels, and even car dealerships, minimal sliding glass walls promote space optimization, visibility to passersby, and healthy indoor/outdoor environments with plenty of natural daylight and fresh air ventilation. Restaurants with minimal interior space can simply slide open a wall and extend seating to the outdoors to accommodate larger crowds and increase ROI. When closed, these all glass storefronts offer utmost visibility, alluring potential customers with clear views of appetizing dishes or merchandise. In hotels, these large walls help immerse travelers in the local environment for an authentic, memorable experience.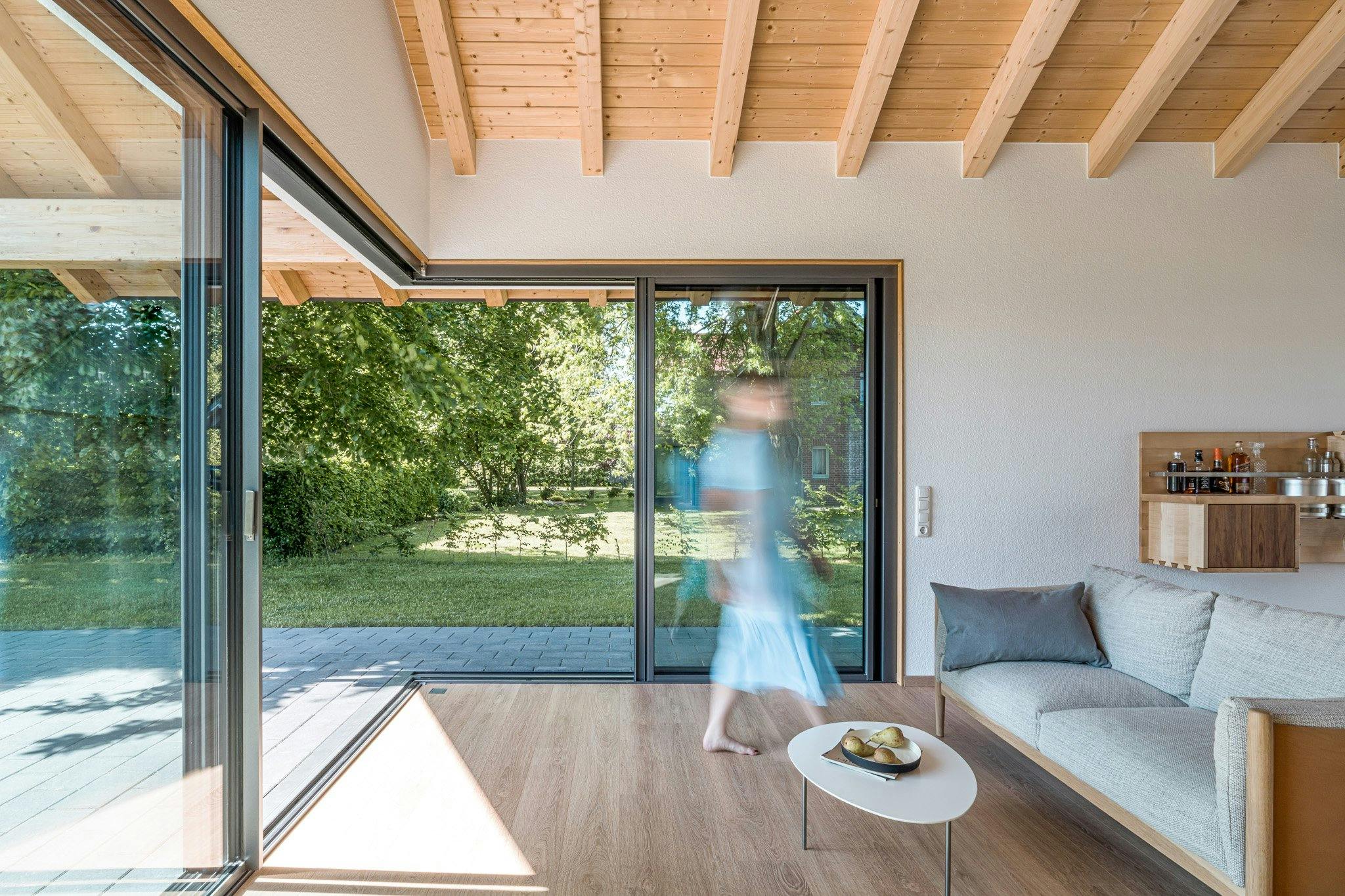 Ideal for Both Exterior and Interior Applications
cero by NanaWall can be specified for both exterior and interior applications such as office spaces. There are four sill options including a Flush Sill and Flush Saddle Hybrid Sill to accommodate unobstructed, smooth transitions in interior spaces. Both sills are recessed into the floor to create ADA-compliant transitions where needed most. For utmost design flexibility, NanaWall minimal sliding glass walls can create open corner designs and can stack into specified wall pockets. As interior glass wall partitions, these systems allow for multifunctional spaces that can be changed on the fly based on the needs of the day. Additionally, cero has been fully tested and sound rated up to STC 43.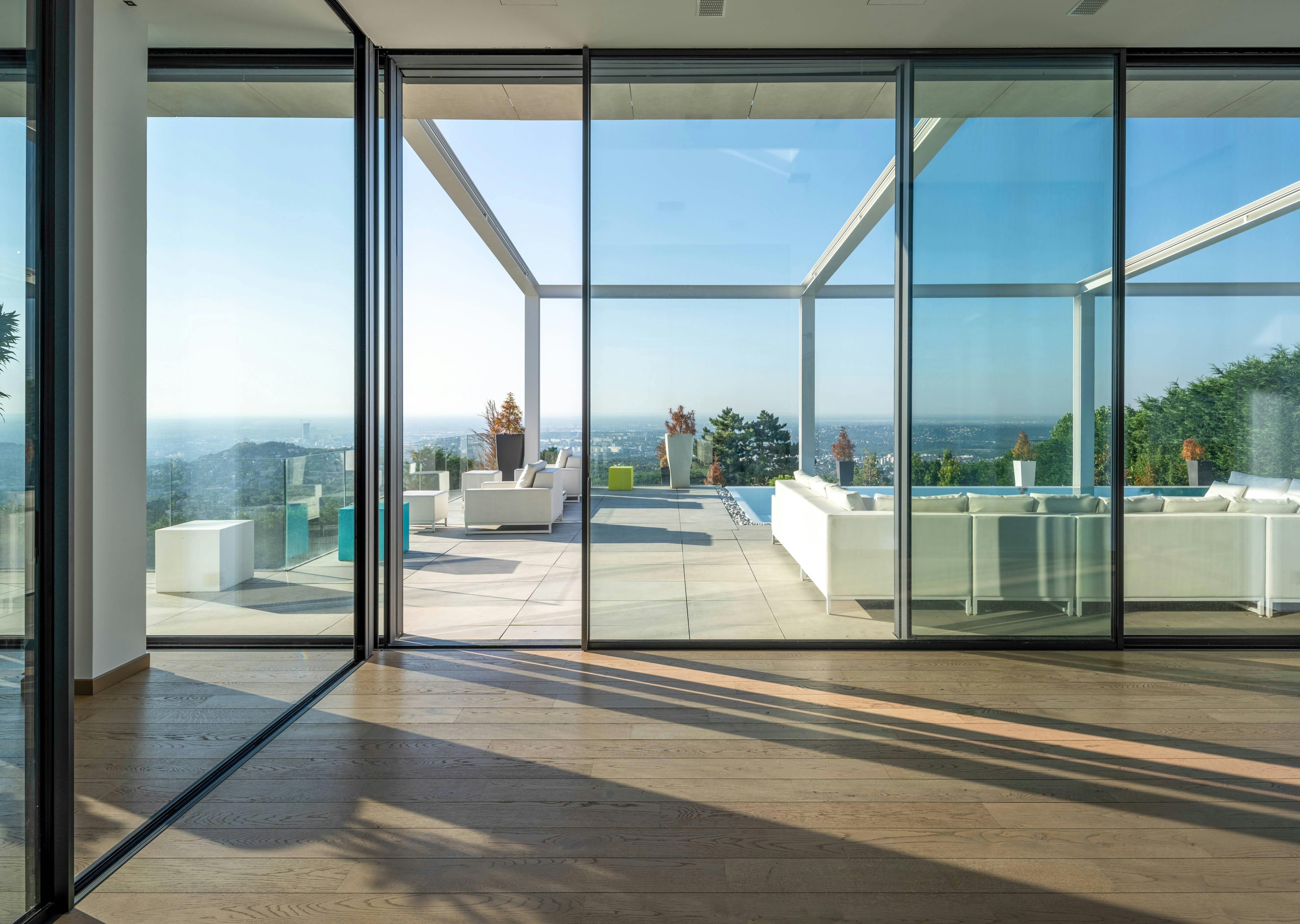 The NanaWall Difference
NanaWall minimal sliding glass walls can reach heights of up to an impressive 14 feet 9 inches. Floor supported cero panels are operated by carriers containing a pair of wheels with encapsulated and self-lubricating ball bearings that ensure smooth and easy operation. This floor supported technology was designed with rollers that run above the water table as well as double-sided brushes, located in front of each roller, remove debris from the track to ensure smooth operation throughout. These floor-to-ceiling glass walls feature a multipoint tamper-resistant system hidden within the thin vertical profiles for maximum security. The system is able to meet the optional European security standards of either RC2 or RC3.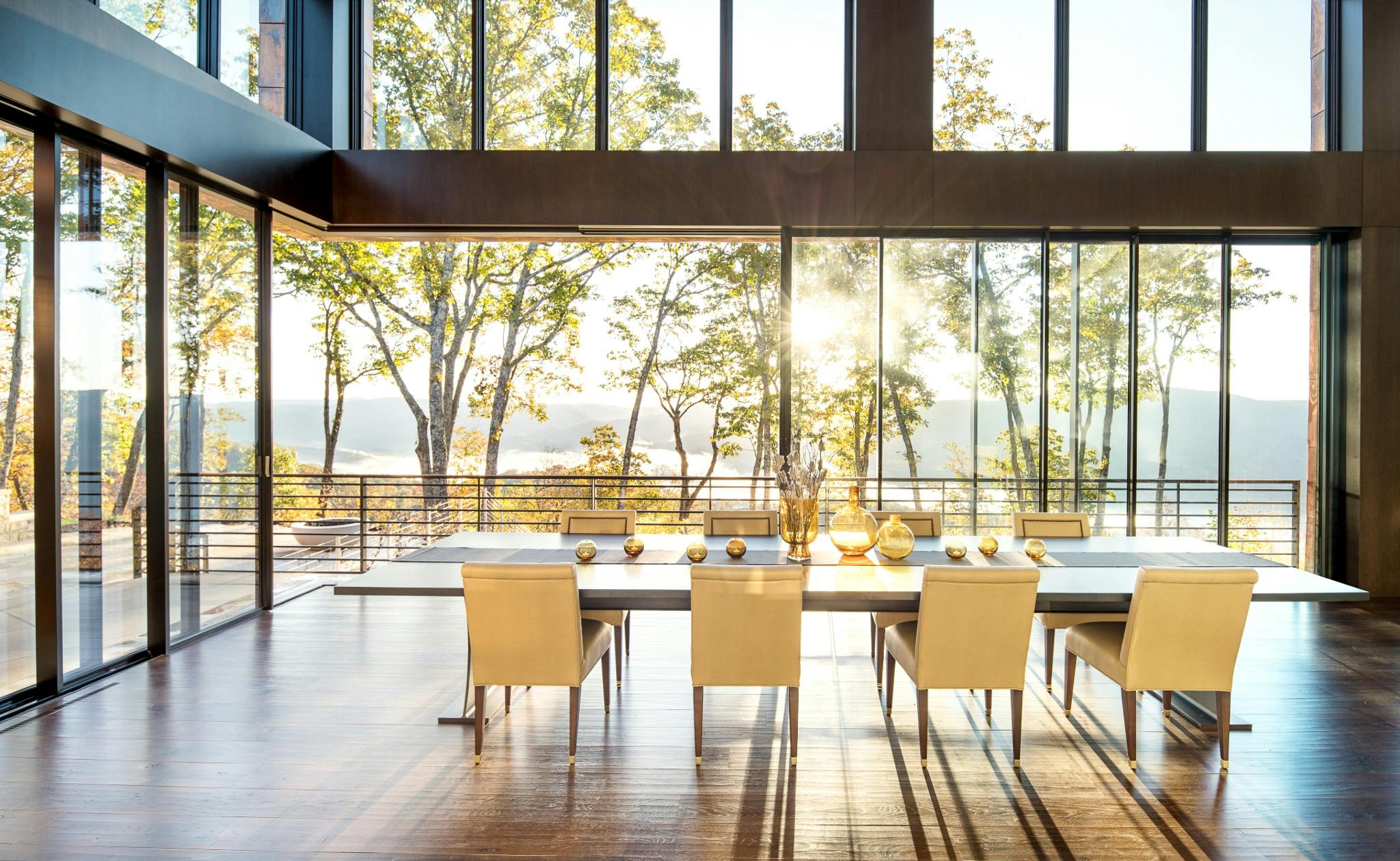 Final Thoughts
If you're looking to elevate your home with the latest design trends and the indoor/outdoor experience, then NanaWall minimal sliding glass walls offer the ideal solution. Replacing solid, fixed walls with a more flexible alternative like floor-to-ceiling glass walls will transform any space with a design-forward architectural feature with prestigious German engineering that is both durable and low-maintenance. Whether you install them in the living room, kitchen, bedroom, or even pool house, these minimal sliding glass walls are sure to take your residence to the next level.
Discover how other residences leverage NanaWall minimal sliding glass walls in our extensive project gallery!