Fall Home Improvement Must Have Panoramic Patio Doors
By NanaWall Systems, September 1, 2021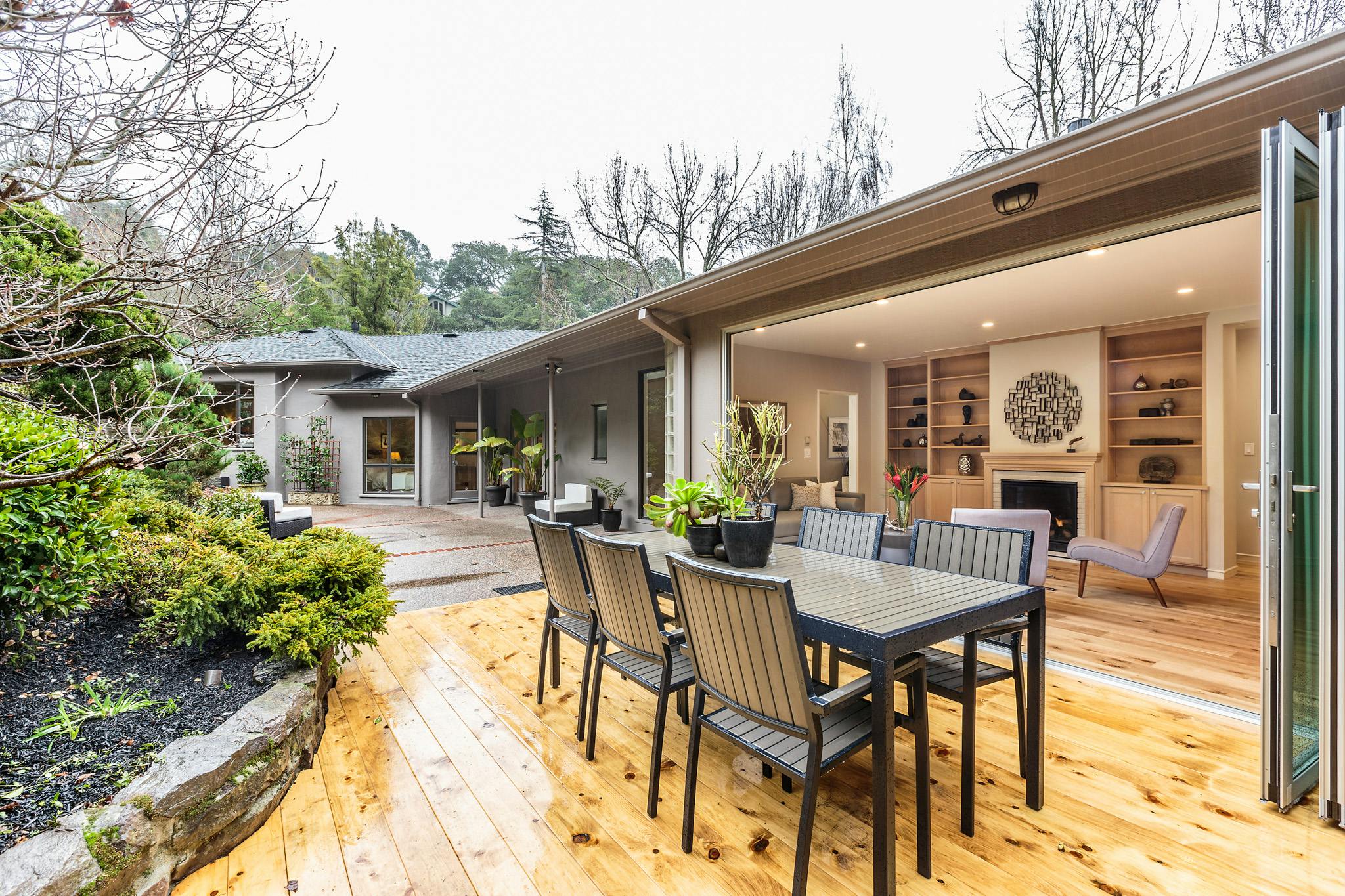 With fall just around the corner, there is no better time to ready our homes before the cold weather creeps in. Panoramic patio doors offer the ideal design solution to tackle some of the most immediate enhancements needed to ensure a comfortable Fall and Winter season. From decreasing costly energy bills to creating year-round outdoor living spaces, these easily operable systems can be customized to meet whatever your lifestyle may demand with guaranteed low-maintenance and long-lasting durability. Let's take a look at five different ways you can prep your home for the cold weather with NanaWall exterior glass wall systems.
Top Five Improvements with Panoramic Patio Doors
1. Replace Old and Drafty Patio Doors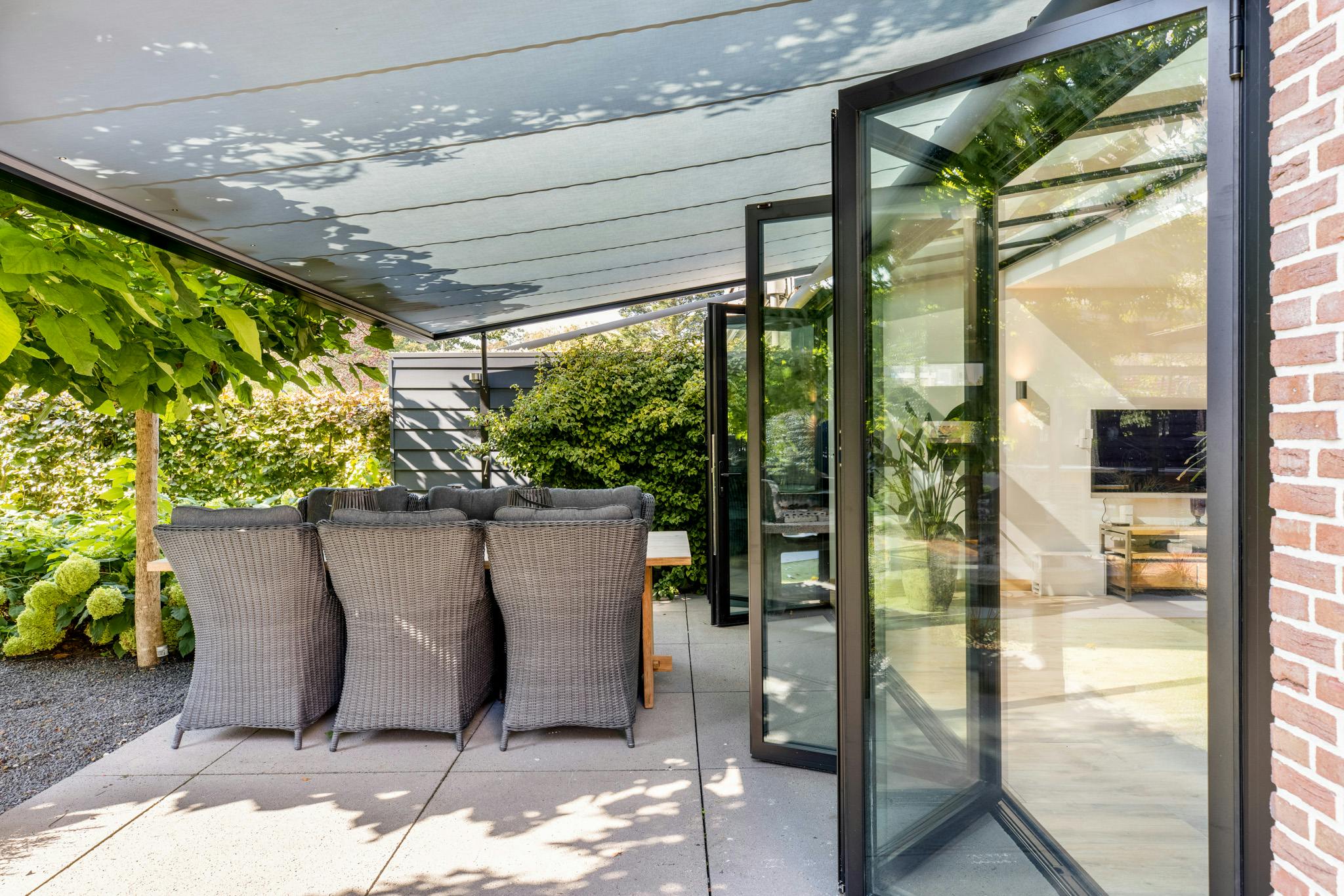 There is nothing worse than drafty old patio doors. Sliding vinyl doors become restrictive and difficult to operate with constant jamming from poor floor track design while drafty French doors elevate your energy bills and add up in repair costs over time. NanaWall panoramic patio doors are engineered to withstand the test of time and with ease of operation in mind. The floor tracks of these low-maintenance systems are designed to prevent debris from affecting operation while protecting interiors from water and air infiltration. Compared to the conventional alternatives, exterior glass wall systems allow full use of the opening and can be configured with FoldFlat® technology that allows panels to stack all the way back and parallel to the opening.
2. Save on Energy Bills with Thermally Efficient Fenestration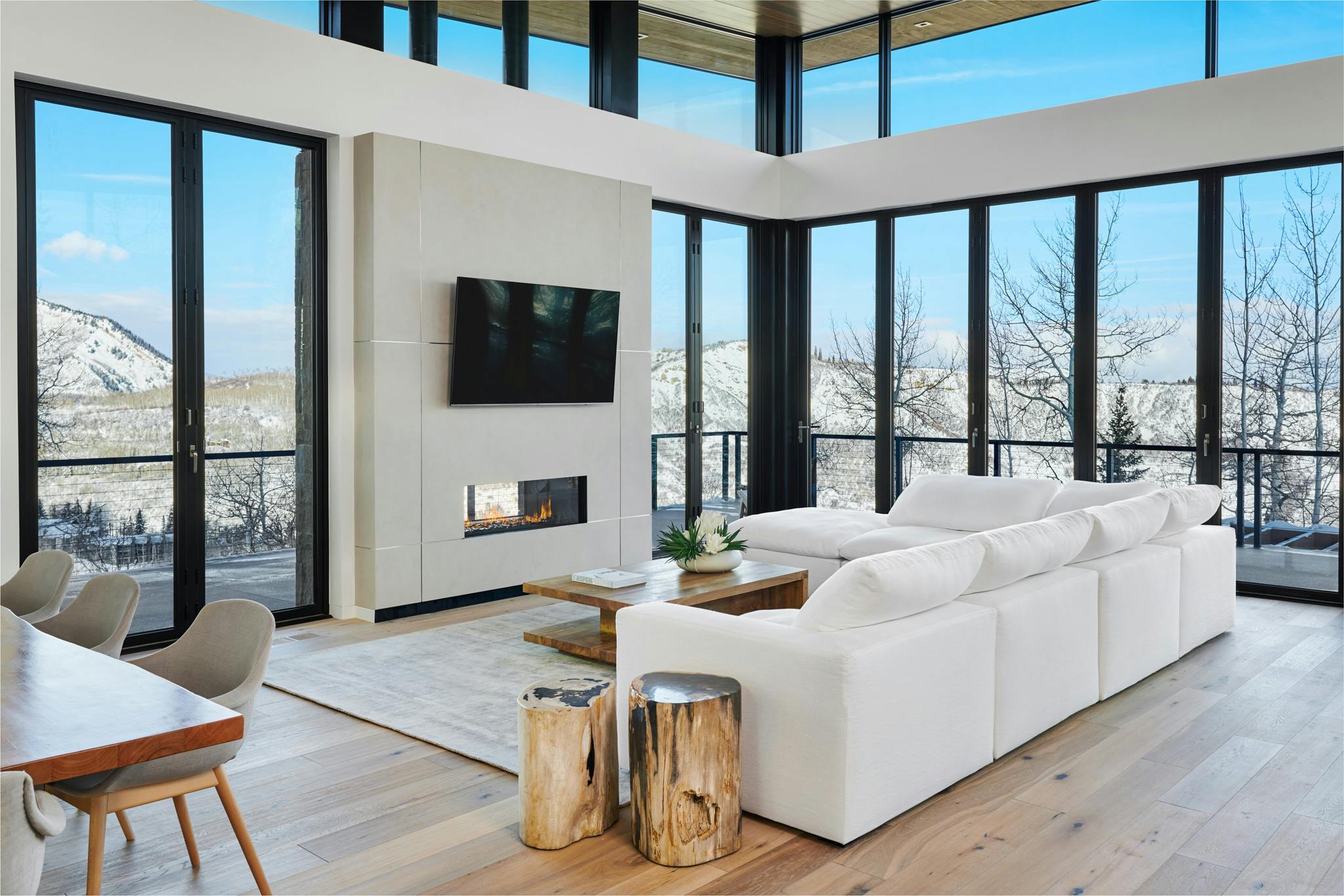 This is also the best time to consider replacing glass windows and doors with poor insulative capabilities. After all who wouldn't want lower electricity bills? Colder weather tends to accompany higher energy spending as we attempt to keep our homes warm. It's safe to say there is nothing worse than heat escaping through doors or cold seeping in through windows. NanaWall exterior glass wall systems offer single, double, and triple glazing options depending on the needs of every project. For utmost insulation, triple glazing is recommended in areas of extreme weather like snow and rain. Special thermal seals between wood and aluminum frames ensure our homes remain protected through harsh weather and cold winters.
3. Consider a Four-Season Indoor/Outdoor Living Room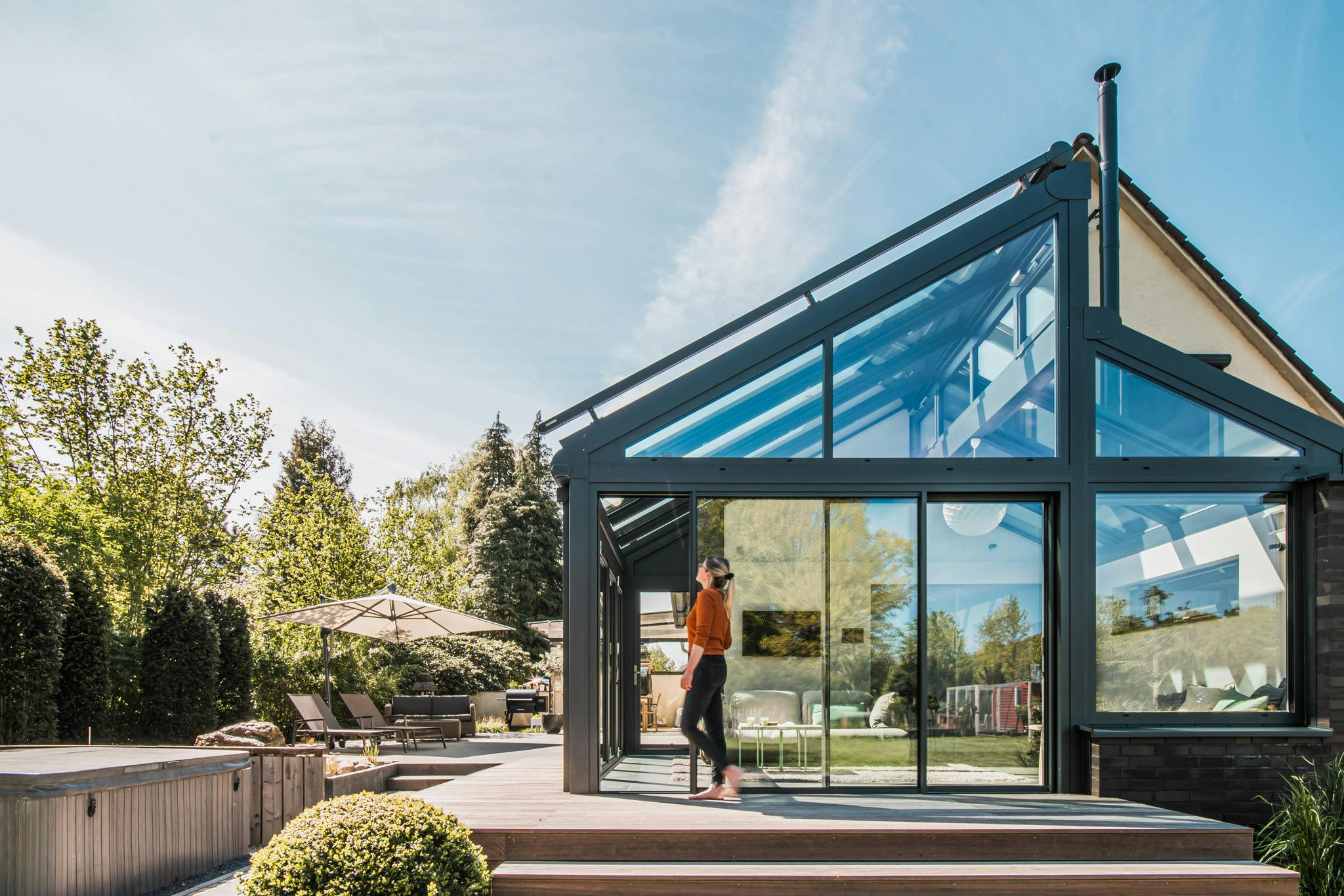 Imagine having a year-round outdoor living room for entertaining, lounging, or even working from home without having to worry about rain, snow, and cool winds. A four-season outdoor living room can take many forms such as sunrooms, enclosed balconies, and multifunctional accessory dwelling units. Weather-performing panoramic patio doors allow these spaces to be comfortably utilized throughout the seasons while maintaining comfortable interiors. When the systems are closed, specified swing doors facilitate in and out traffic and ventilation without having to open the entire system.
4. Update your Pool for Year-Round Entertainment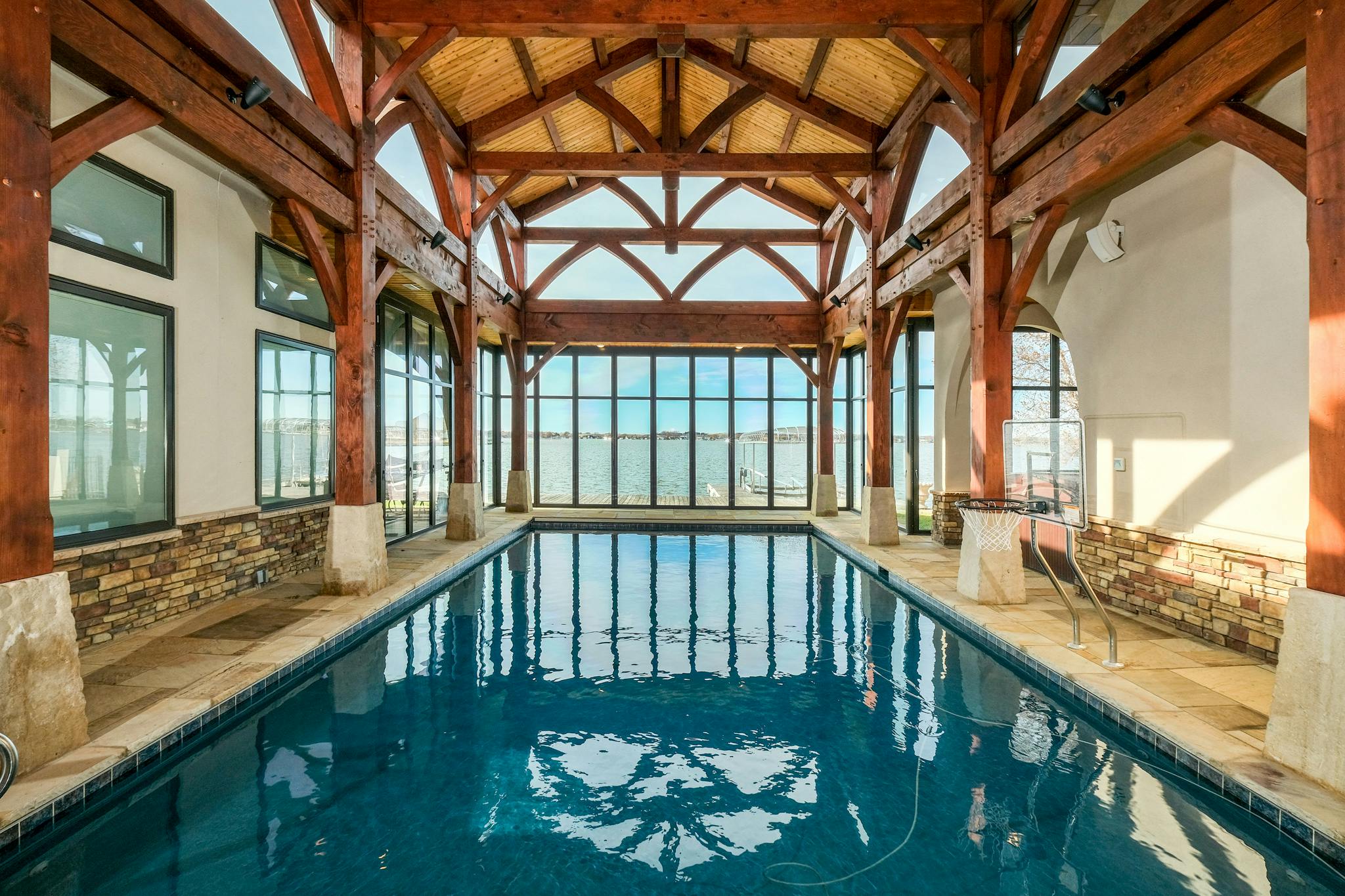 Who says the pool can only be accessed during Summer? Transform your pool into the ultimate indoor/outdoor at-home getaway with panoramic patio doors that offer protection from the elements during winter and open to the warm weather during Summer. NanaWall exterior glass wall systems neatly glide into discreet stacks or can be stored in hidden specified parking bays and closets. In these highly trafficked spaces, flush floor tracks, or no floor tracks at all, ensure safety and barefoot-friendly transitions without sacrificing performance or ease of operation. The true definition of disappearing walls.
5. Tear Down Solid Walls for the Transparent, Retractable Option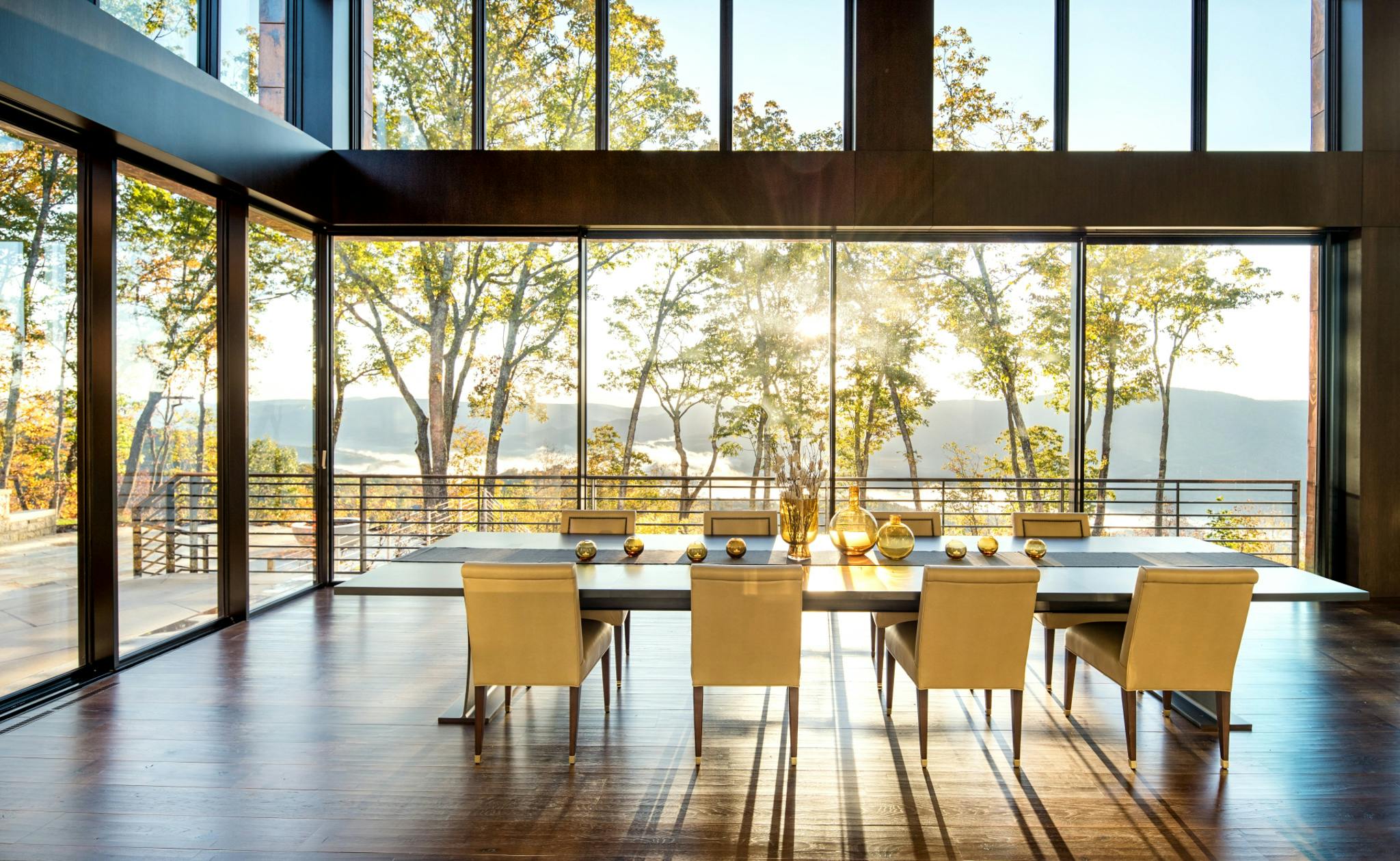 Whether you are a fan of Winter, Fall, or both, you can't deny that these chillier seasons offer some of the best landscapes. From colorful tree canopies to snowcapped mountains, the views these seasons offer are truly remarkable. Exterior glass wall systems seamlessly frame these landscapes with barely-there frames and large expanses of glass. The outdoors become art pieces framed by sleek aluminum or wooden frames. Imagine experiencing a downpour or snowfall right from the comfort of your living room. For ultimate minimalism and clean sightlines, NanaWall Systems' minimal sliding glass wall, cero®, offers a floor-to-ceiling lens to the outdoors.
Final Thoughts
How will you be upgrading your home this Fall? Extensive renovations are not always required to ensure a comfortable cold-weather season, but rather small-scale additions can make a significant difference. NanaWall panoramic patio doors are a highly durable, weather-performing design solution that not only decreases your energy bills with enhanced thermal performance but also elevates your lifestyle with picture-perfect views and the highly coveted indoor/outdoor connection. Better yet, these exterior glass wall systems perform year-round to fully enjoy the outdoors one season at a time.
Explore how other homeowners have improved their dwellings with NanaWall systems in our extensive project photo gallery!