Five Common Misconceptions
By NanaWall Systems, April 10, 2014
There are several common myths and misconceptions about the use of large operable glass wall systems. Let's take a look and discredit them.
Misconception 1: Warm Weather with a Nice View
The most common misconception about NanaWall's operable glass wall systems is that they can only be installed in warm weather climates with impressive views. Although we do sell a number of orders in warmer climates, we supply an equivalent amount of orders in colder climates.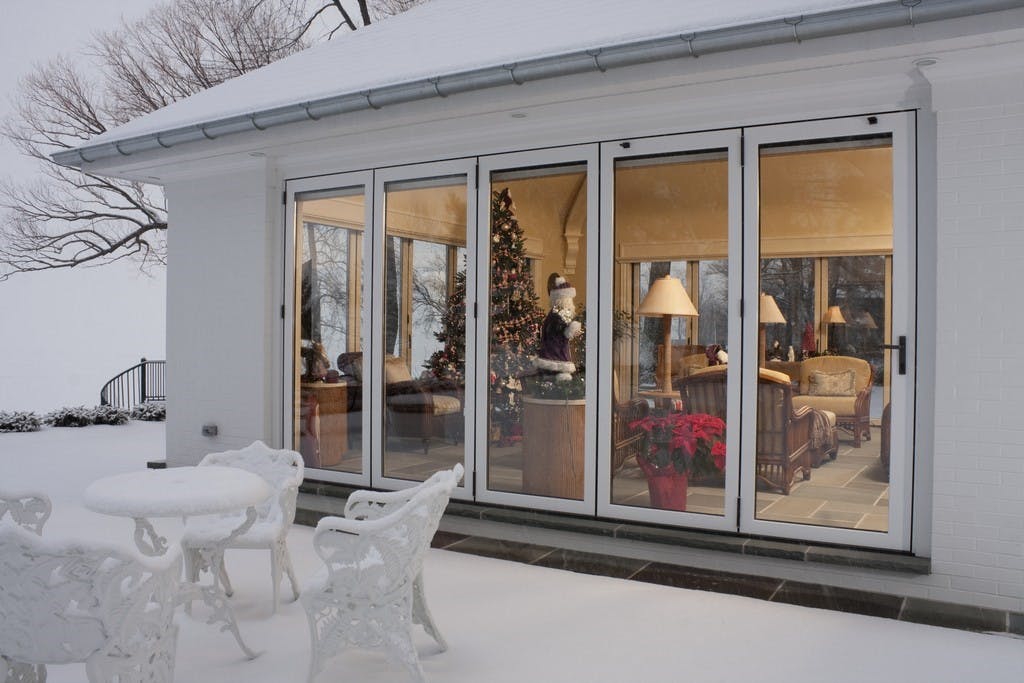 Lake Erie Residence, photographed above, faces heavy winds and snow throughout the winter. Here's a quote from homeowners, Barbara and Ralph: "Winter on Lake Erie is brutal. Our goal was a 3-season room—we achieved a 4-season room. Last year the NanaWall systems passed another test. Hail and 60mph winds left homes along the lakefront with severe window damage. The NanaWall WA67 system came through without a scratch. We are very pleased."
Don't have a nice view? Don't worry! NanaWall's applications do not always open up to expansive city views, ocean/lake views, or mountain views. In a large number of projects, our operable systems open up to balconies and backyards and provide just as much value to the home and the overall living experience.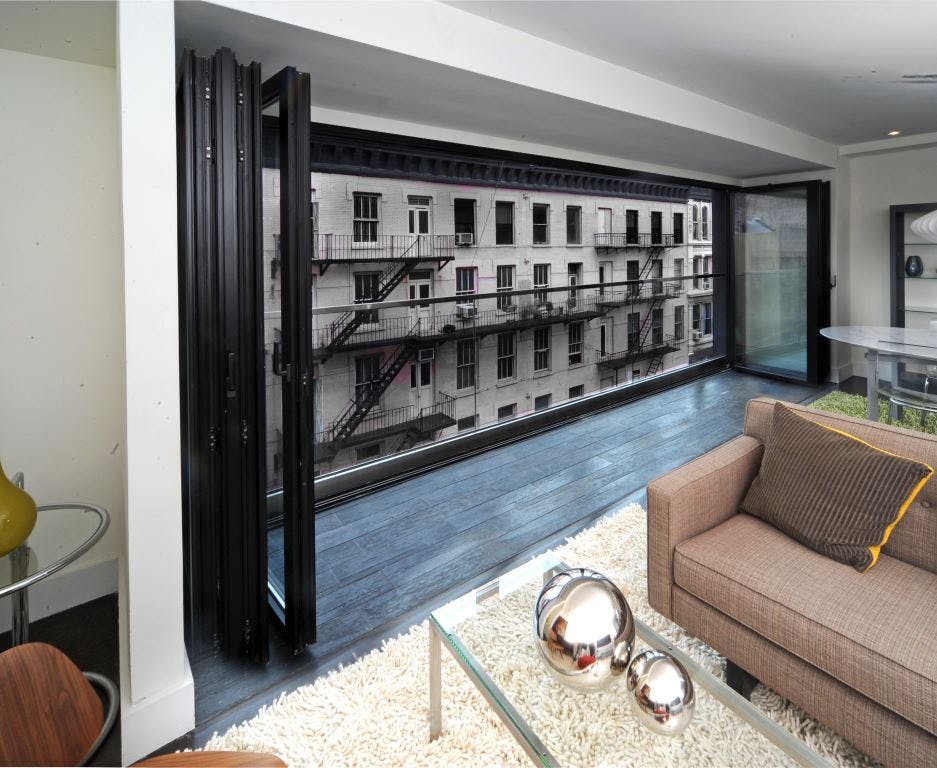 At 60 Orchard, a multifamily residential complex, NanaWall folding door systems add additional square footage to the living room and provides nice air ventilation.
At the Kelly Residence, above, NanaWall opens up to a large deck that homeowners use to entertain family and friends.
Misconception 2: Mosquitoes, Bugs, and Insects
"But what about the mosquitoes?" Mosquitoes, bugs, and insects certainly make their presence well-known throughout countless major cities around the U.S. but they should be the least of your worries. These natural creatures should not keep you away from opening up your walls to the outdoors. NanaWall suggests screen solutions that will keep the bugs and mosquitoes out!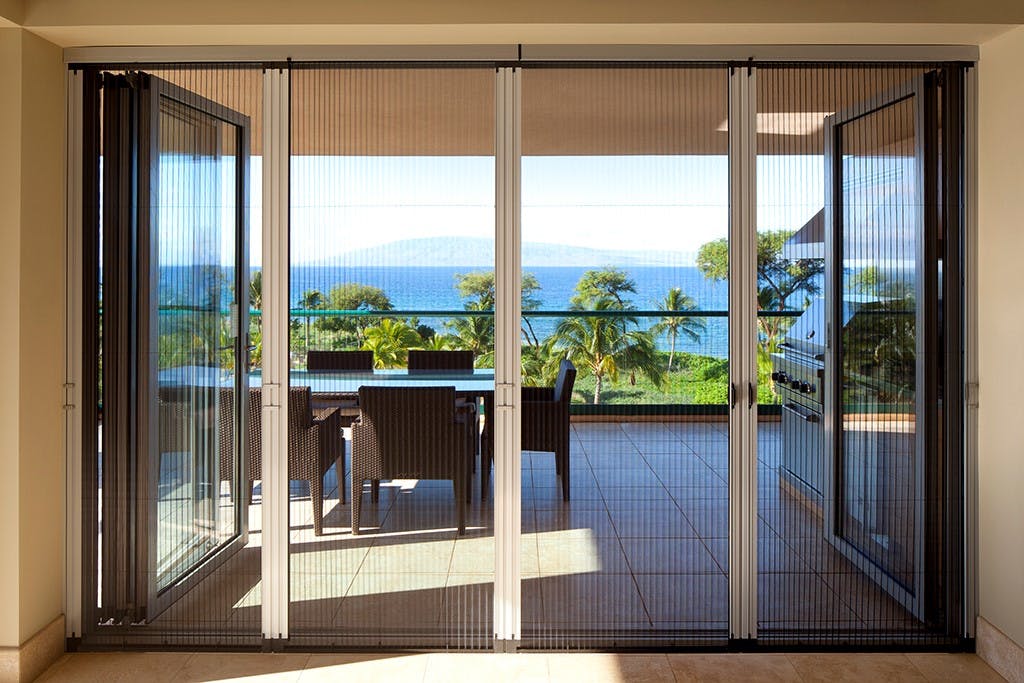 Benefits of enjoying a natural breeze with clear, expansive views remain uncompromised for residents at Honua Kai who keep the bugs out with their screens.
Misconception 3: Large Openings
If you don't have a large, 20-30+ ft. opening, don't worry! NanaWall products have been used in many Not-So-Wide applications where the opening widths range from six-nine ft. yet create a dramatic result.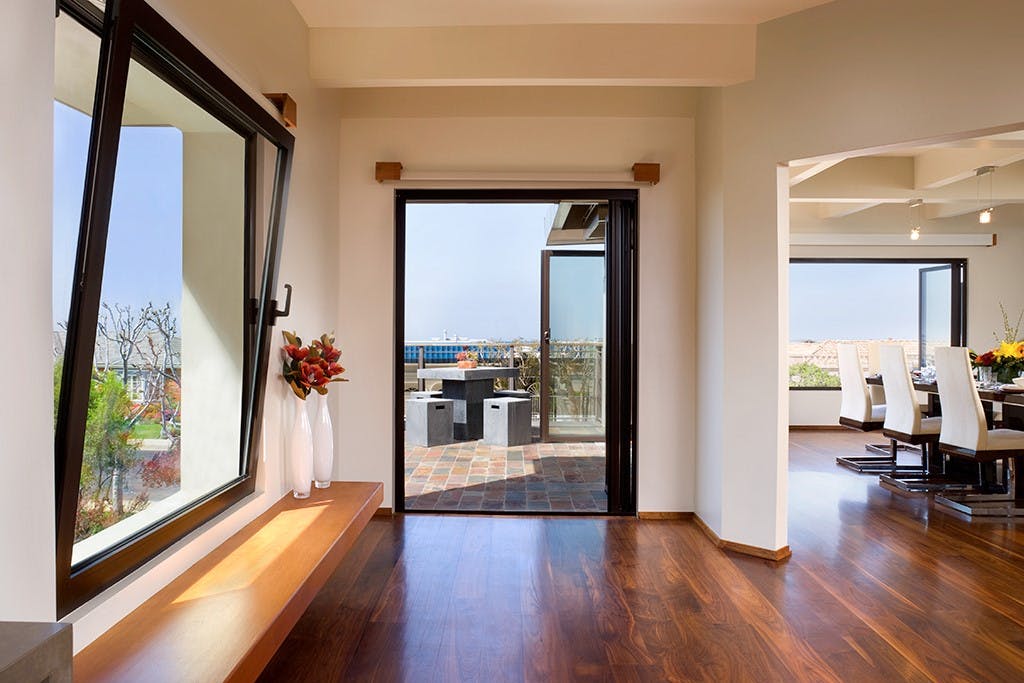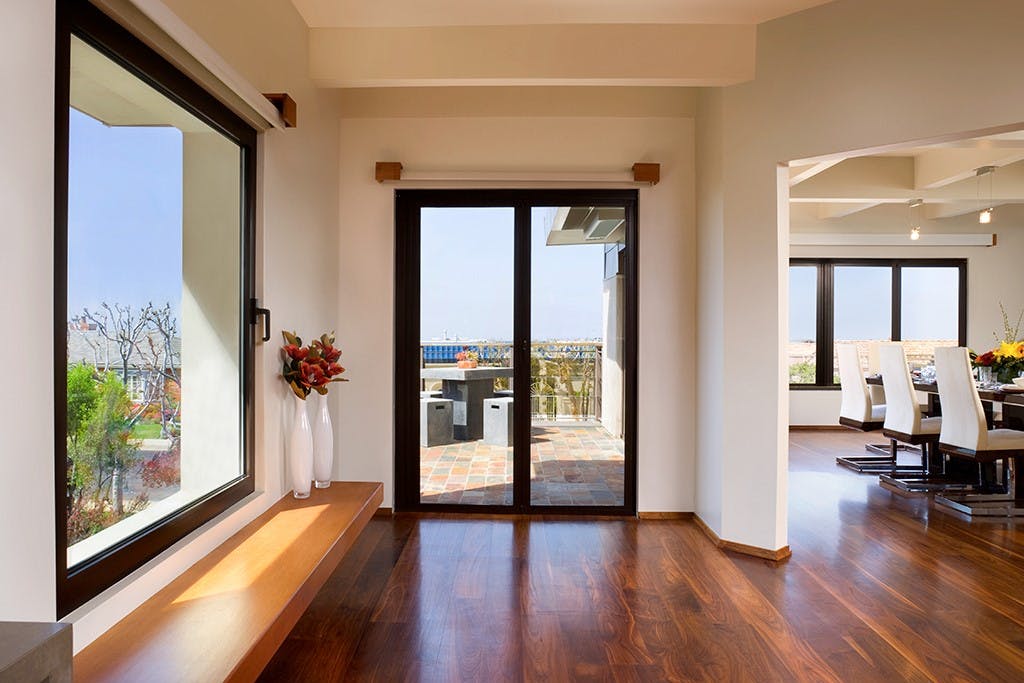 NanaWall can accommodate even smaller widths! For more information on sizes, take a look at our size charts for the system that interests you.
Misconception 4: Exterior Use Only
Why not bring the doors inside? By using our products in interior applications, a flexible, open concept floor plan can be achieved in offices, schools, and indoor malls allowing you to section off and join spaces with ease.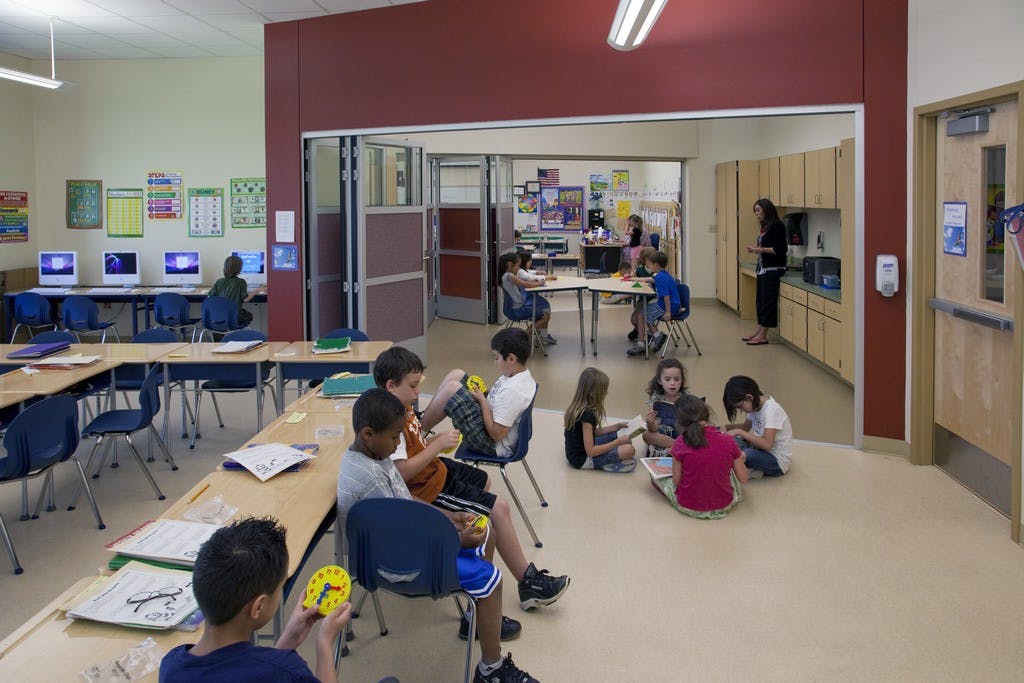 The Burleson Elementary school pictured above uses multiple NanaWall systems to achieve a flexible learning space. Judd, the lead designer at SHW Group, says, "The multi-use space that we designed to adjoin two classrooms needed great visibility and flexibility, with good acoustic separation. The NanaWall maximizes the view and flexibility of the space when closed or open."
Misconception 5: Modern Homes
NanaWall should not be limited to modern homes! In our 25+ years of business, it's safe to say that we have installed our doors in almost all types of homes. From the modern home, cottages, and Greek revivals to barns and ranches, our doors can be found anywhere—literally. Take a look at our list below.
All types of residential homes and styles include applications in: living rooms, bathrooms, bedrooms, kitchens, dining rooms, pool houses, multi-family residential homes, garages, etc.
Commercial and Hospitality applications include: hotels, restaurants, zoos, museums, supermarkets, offices, auto showrooms, amusement parks, retails, educational facilities, health care/assisted living, religious institutions, clubs and spas, wineries, banks, etc. You name it, we've done it!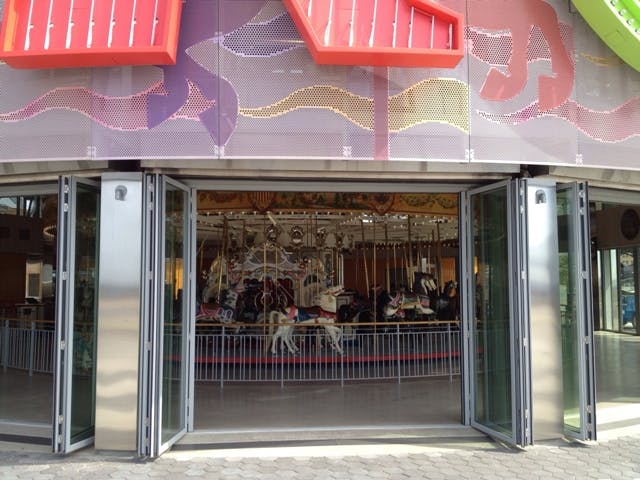 The Steeplechase park carousel in Coney Island is surrounded by NanaWall's SL70 folding glass walls.