NanaWall folding window door system
More commonly known as the indoor/outdoor living trend where interior and exterior spaces flow together seamlessly, transitional living is redefining home design. The trend has consistently dominated design demand for consumers who want open floor plans and outdoor entertainment space. Earlier this year, the AIA logged a 61% increase in firms reporting their clients wanted blended indoor-outdoor living. The blending of the natural environment with the home has spurred the development of sliding glass walls and folding doors, such as the new Weiland sliding doors from Andersen, folding glass door systems from NanaWall, and the expansive bi-fold door from Marvin Windows and Doors to name a few.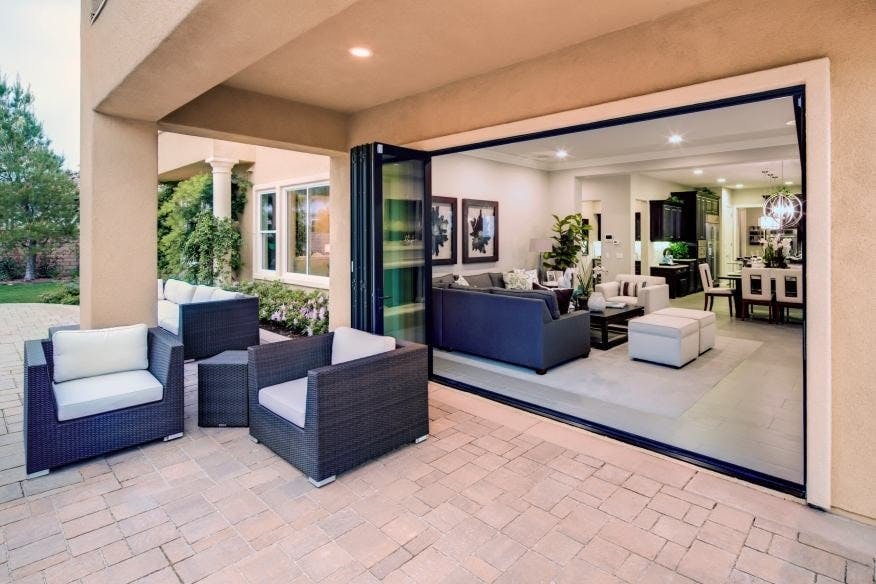 Western Window Systems Series 9500 Bi-Fold Door
"The trends really bookend two very different demographics," says Sal Abbate, senior vice president and chief sales and marketing officer at Andersen Windows, stating both millennial and baby boomer home buyers crave indoor-outdoor connections. "It isn't just folks building a multi-million dollar homes that are aspiring to that kind of look, it's also the first-or-second-time home buyer that's trying to incorporate that indoor-outdoor flow into their overall architectural plan."
Home Automation, Aging in Place, and Energy Efficiency:
When it comes to windows, Abbate says these three trends go hand-in-hand. The ever-increasing smart home technology sphere has weaved its way into window design, offering ease of use, increased security, and energy monitoring.
Home automation can make operating large and often heavy, difficult-to-move sliding doors effortless when incorporated into the whole system.
"The smart home really does two things, it helps the older generations open and close their doors for easier operation, and on the millennial side it's gives them that lifestyle of everything digital," says Abbate.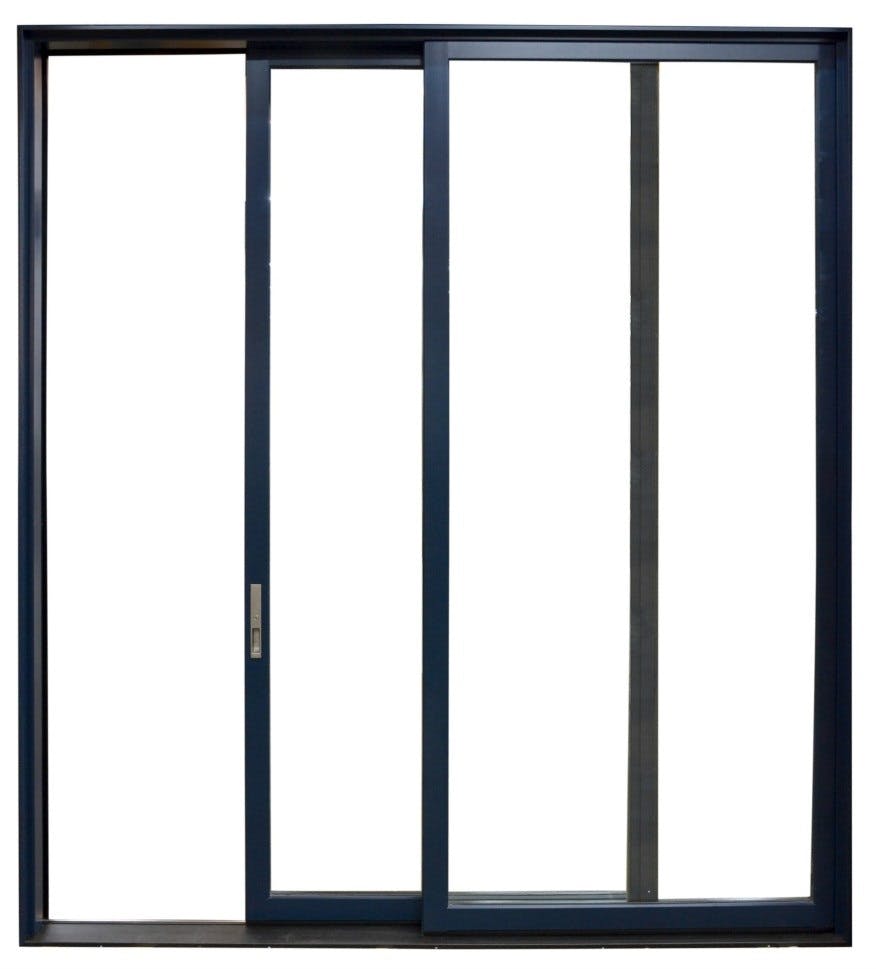 For example, the automated multi-Slide Patio door from Weather Shield (shown here) can be controlled by a discreet push-button panel on the wall or connected to most smart-home systems through a smartphone app. Sensors prevent the door from closing on a person, animal, or object, and the system has a battery backup to power a limited number of operations in case of a power outage.
"There are plenty of products out there that have been around for a while but they can be big, noisy, and obtrusive," says Abbate. "Making automation seamless with the operation of the door and the environment around you, and then building that into some Internet of Things interface is going to be a really big trend."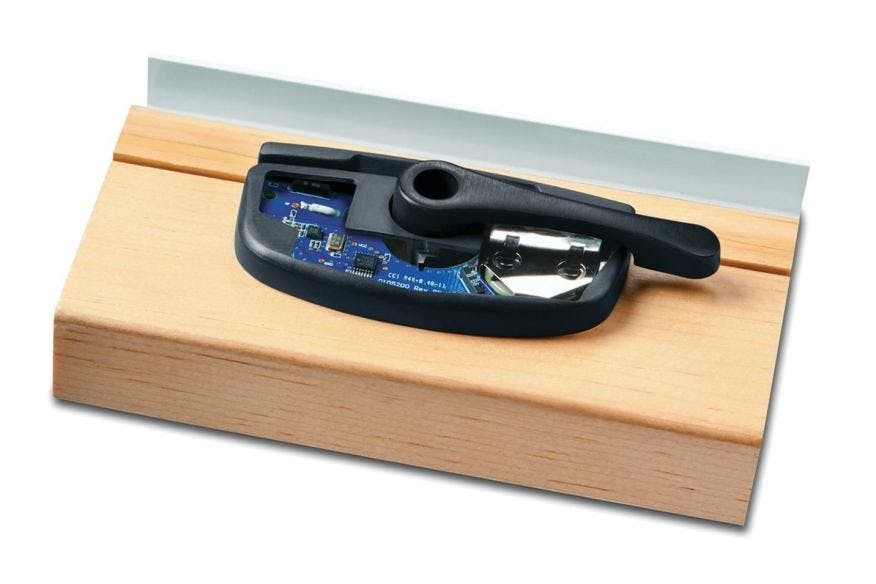 Periscope (buyout)
Beyond aging in place, technology can help increase a home's energy efficiency and security when equipped with monitoring systems. Andersen's VeriLock system of sensors tell homeowners if windows are open or closed, and locked or unlocked. Unlocked windows are less energy efficient than locked ones, which create a more secure building envelope for the home. After being alerted, homeowners are then able to either manually lock their windows or remotely lock them through the wireless system.
"If you can have products like VeriLock that really speak back to the overall building envelope, you're just going to be more energy efficient," says Abbate. "If fenestration products can start talking back to consumers about their energy trends and can tie home automation to energy efficiency, I think there's going to be a continual trend of homeowners interested in that."
Contemporary Design:

After conducting market research among consumers, architects, and design professionals, Abbate and his colleagues at Andersen found a preference for a contemporary aesthetic, which isn't to be confused with modern design.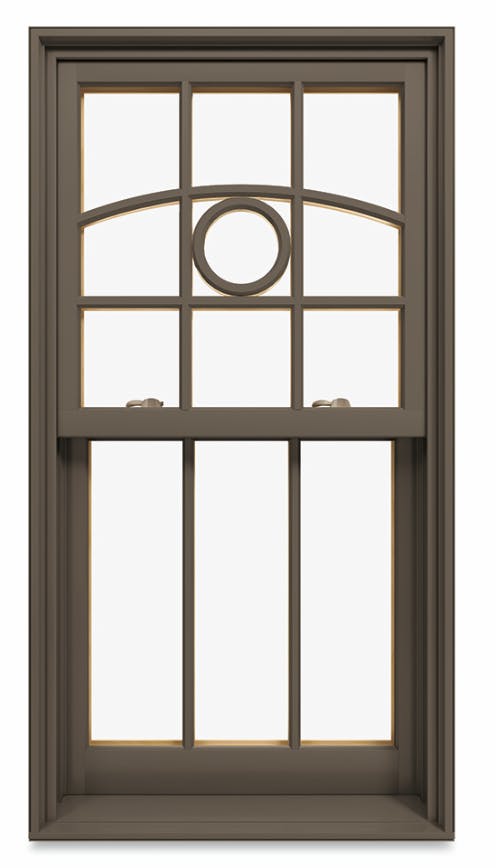 Marvin window in suede
"It's not so much about material type, and we surprisingly found that it wasn't the pure glass box or aluminum material that makes [people] think about contemporary design," says Abbate. "It's more about a sort of harmony with the outside, so clean sight lines, thin profiles, warm dark colors, and anything that blends in with the environment. It's about making [the home] feel a little cleaner, more simplistic, and more minimalist."
Dark finishes have grown in popularity for kitchen and bath hardware and appliances, but have been slow to emerge in window design until now. In keeping with the contemporary trend for warm colors that are reminiscent of the environment, Andersen recently launched two new dark interior colors, Black on Black and Dark Bronze, and earlier this year Marvin announced the introduction of dark interior window cladding finishes in suede (shown here), gunmetal, clay, and bronze.