Gensler Revamps Office Using NanaWall Sliding Glass Walls
By NanaWall Systems, July 18, 2017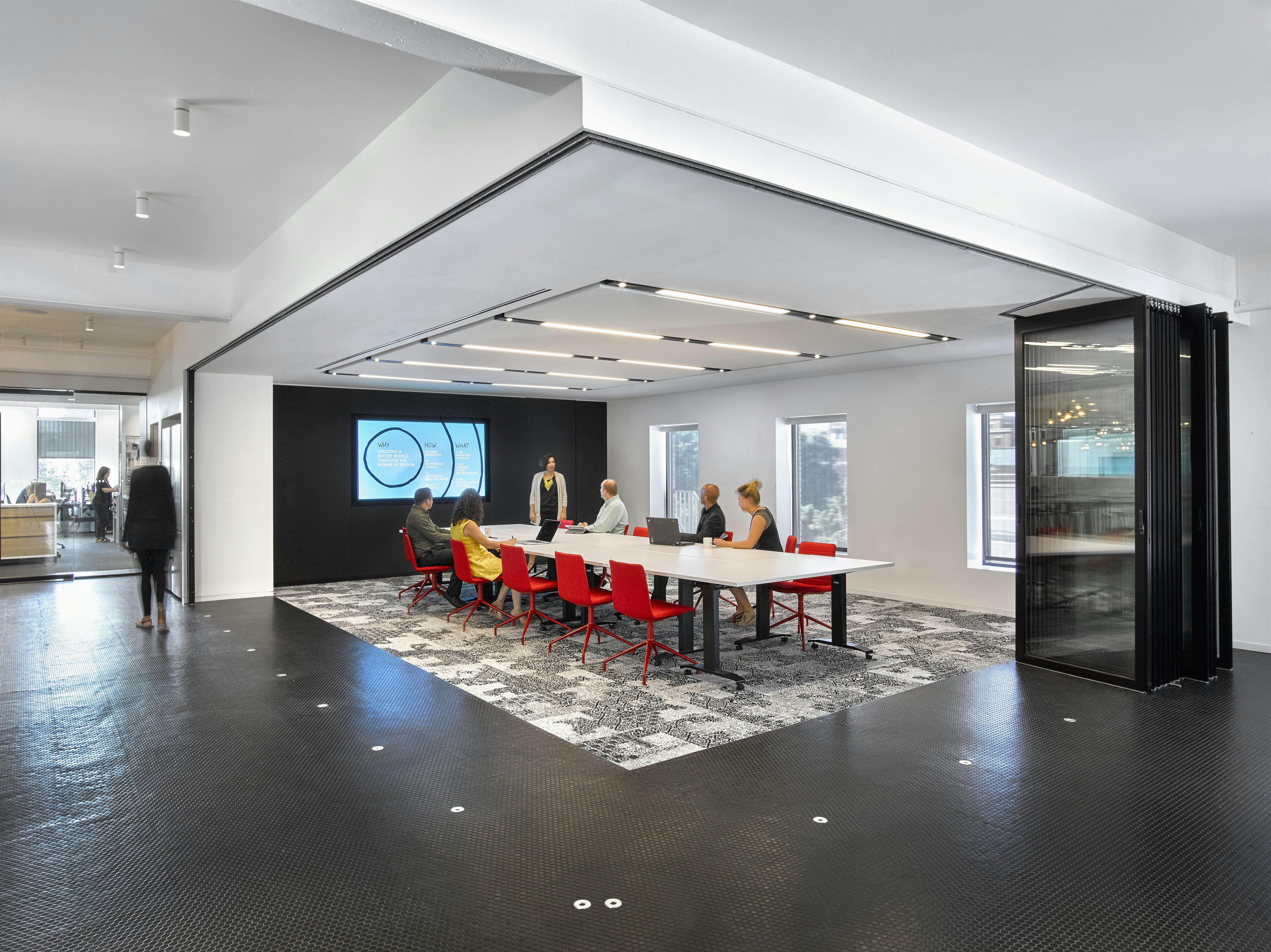 (Photos: ©Garrett Rowland)
As one of the leading firms in architecture and innovative design, Gensler pays special attention to the design of its own offices. "We see our space as a laboratory for testing ideas," said Reid Brockmeier, co-managing director of Gensler's Morristown office in New Jersey. Gensler designs its spaces to be open, flexible, collaborative, and highly functional so they can be easily adapted to the people working within them.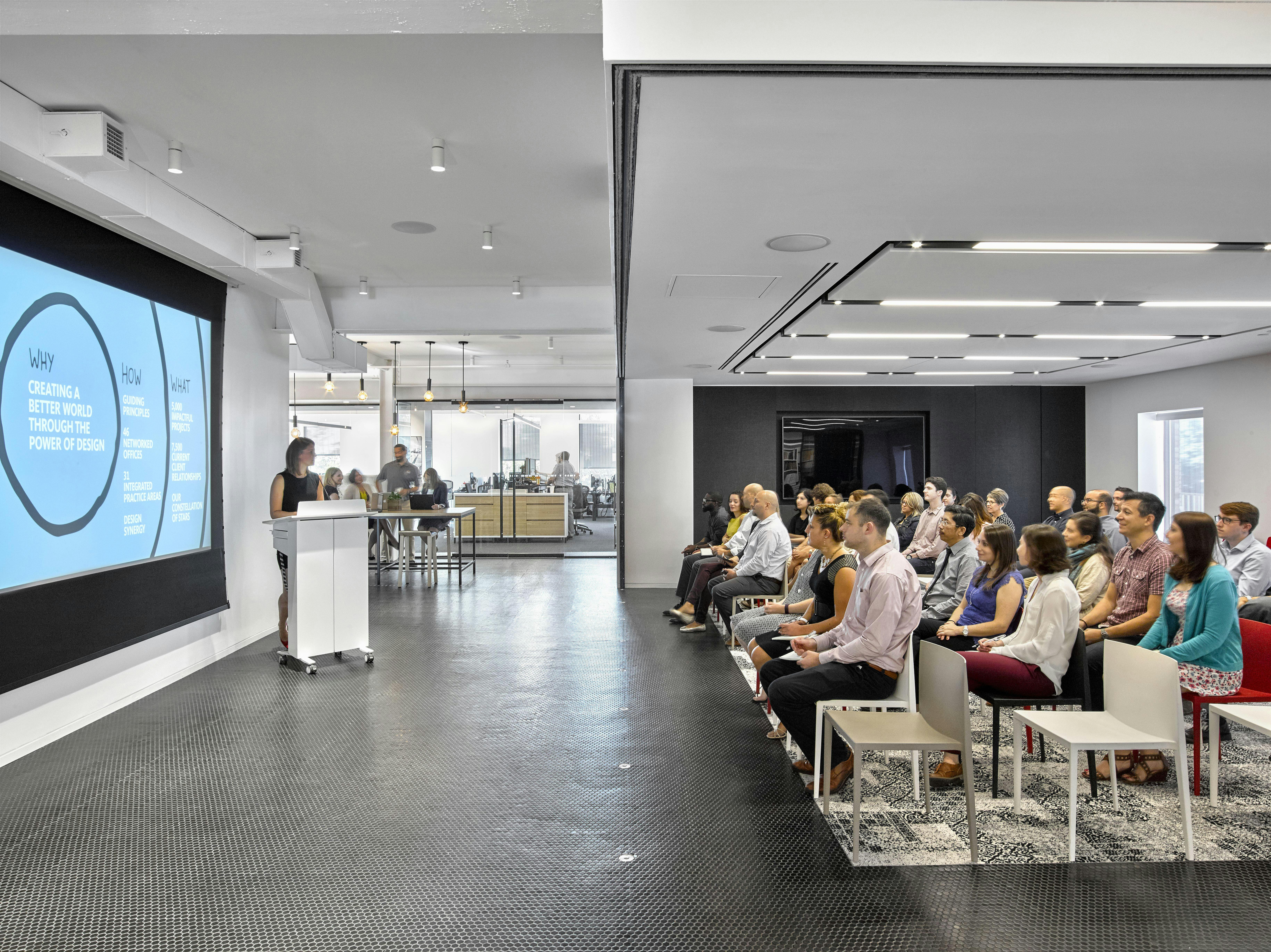 Modern, Flexible Workplace Design with NanaWall Sliding Glass Walls
According to Gensler's own blog people are more productive when they are happier, and creating versatile workspaces that people can tailor to suit their needs at any given time contributes a great deal to that. One of Gensler's findings with regard to workplace research was the impact that sound has on performance. For instance, conversation that is relevant to one's work is not distracting, but conversation that is not relevant to a person's work is and can create barriers to that person's productivity.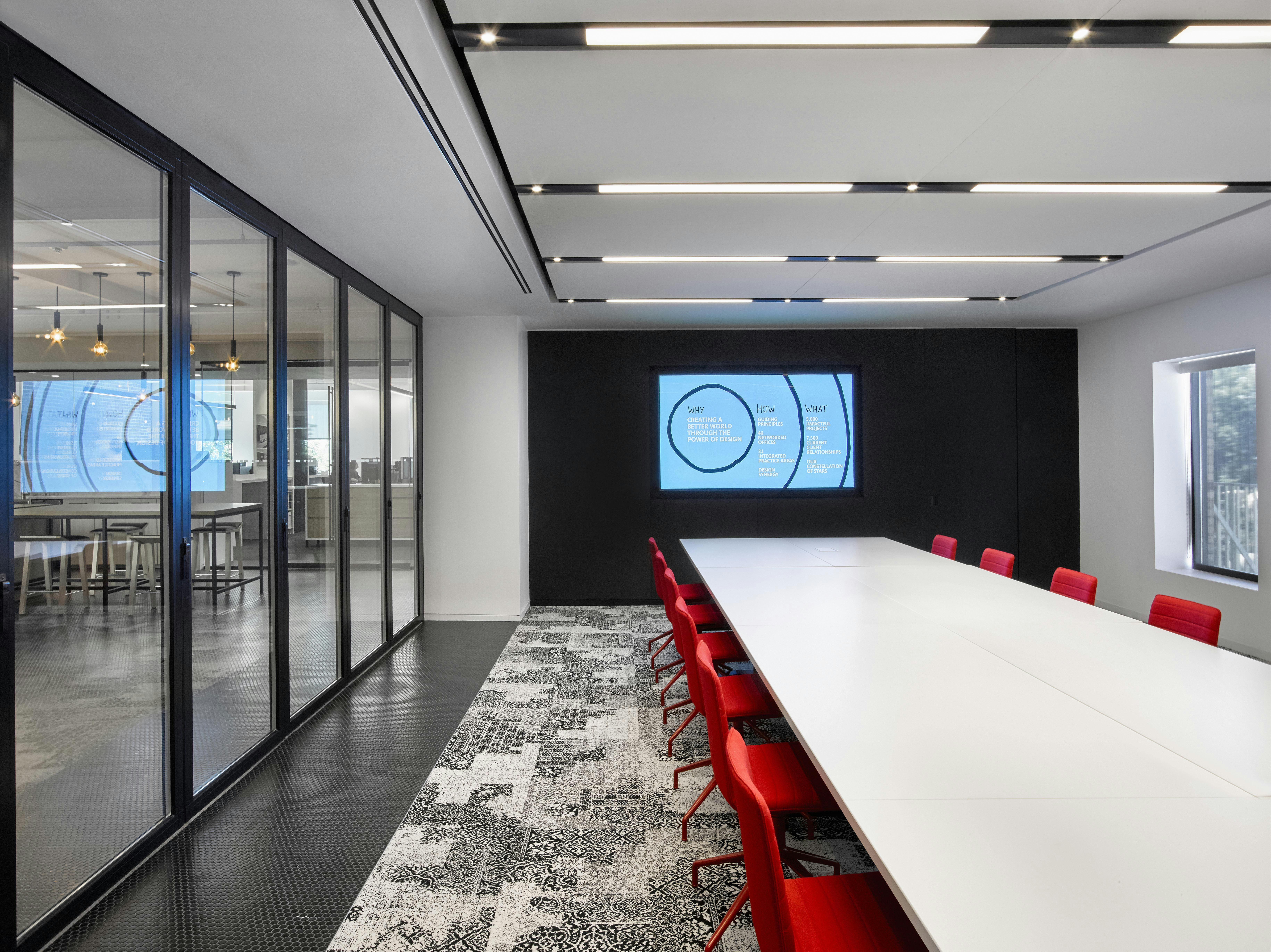 NanaWall sliding glass walls were a natural fit for the flexibility Gensler was looking to create for their conference room. They wanted a functional space that reflected their values around transparency, but could still provide a certain amount of acoustic isolation so that employees on either side of the glass could concentrate without auditory disruption. They selected a 13 panel HSW60 sliding glass wall from NanaWall to do just that.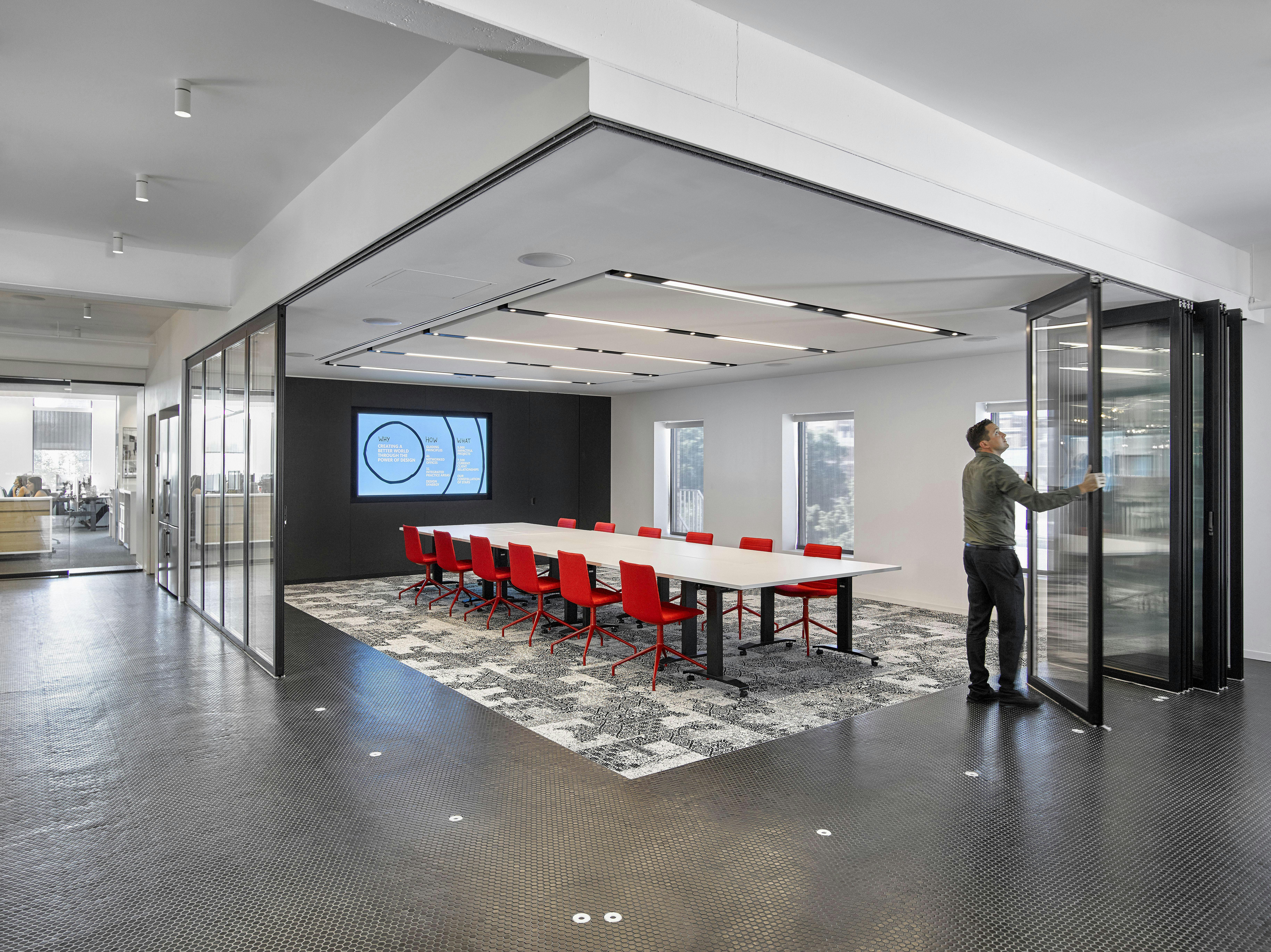 The opening glass wall provides a great acoustical barrier when closed, then glides off into a corner to permit the once enclosed space to seamlessly reintegrate with the rest of the office, allowing the space to be truly multifunctional. The installed system has no floor track, it simply locks into a few floor sockets to become completely stable, further allowing the enclosure to disappear when stacked away. It also features a swing door panel for easy entry/exit when the system is closed.
To learn more about NanaWall sliding glass walls and our other products in office interiors, view our dedicated brochure.