Glass Doors Are In, Garage Doors Are Out
By , August 31, 2012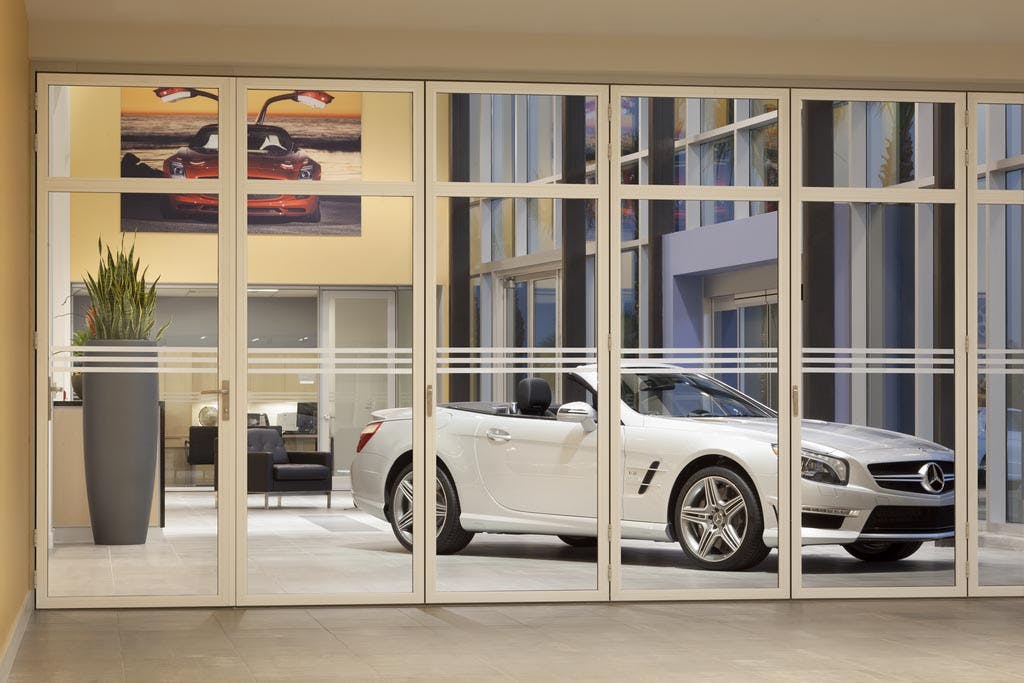 At the Mercedes Benz dealership in Ontario CA, a gorgeous silver Benz sits behind an elegant and luxurious NanaWall folding wall. What do they have in common? Both Mercedes and NanaWall use precise German engineering, combining luxury with performance. The level of quality and service are comparable in both companies, perhaps why Mercedes Benz selected NanaWall for their showroom.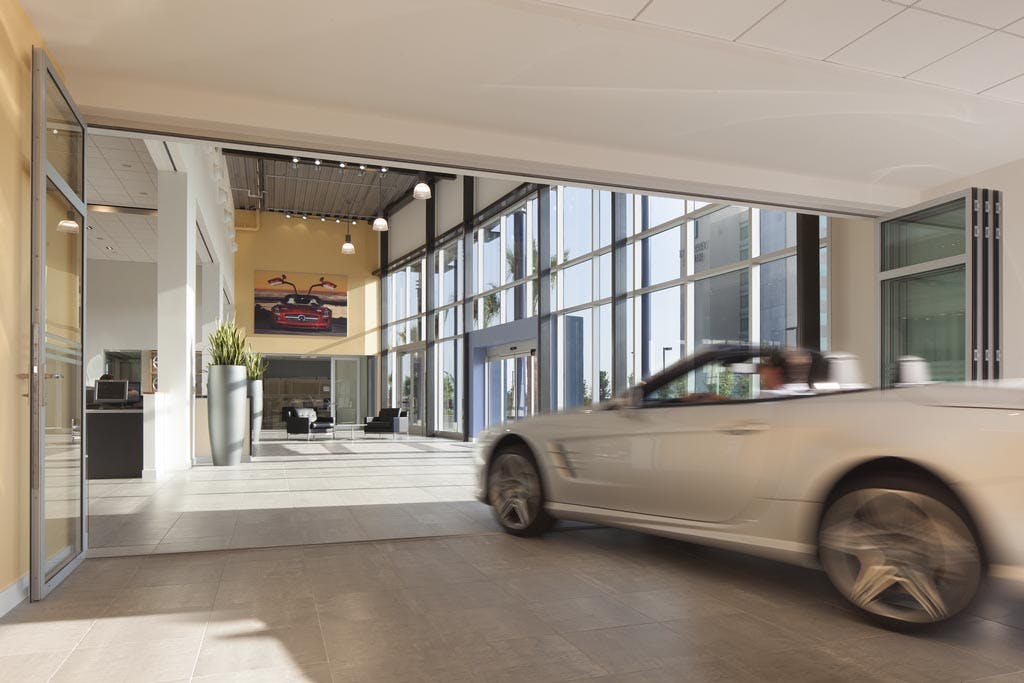 They used a NanaWall system for entry/exit. The large glass doors fold open about 20 feet wide, making it easy to transport small or large cars in and out of the showroom. Some other great aspects: the clear glass showcases the Mercedes Benz luxury vehicles, the floor track is flush with the ground and doesn't get in the way, and the doors are secure when locked and closed.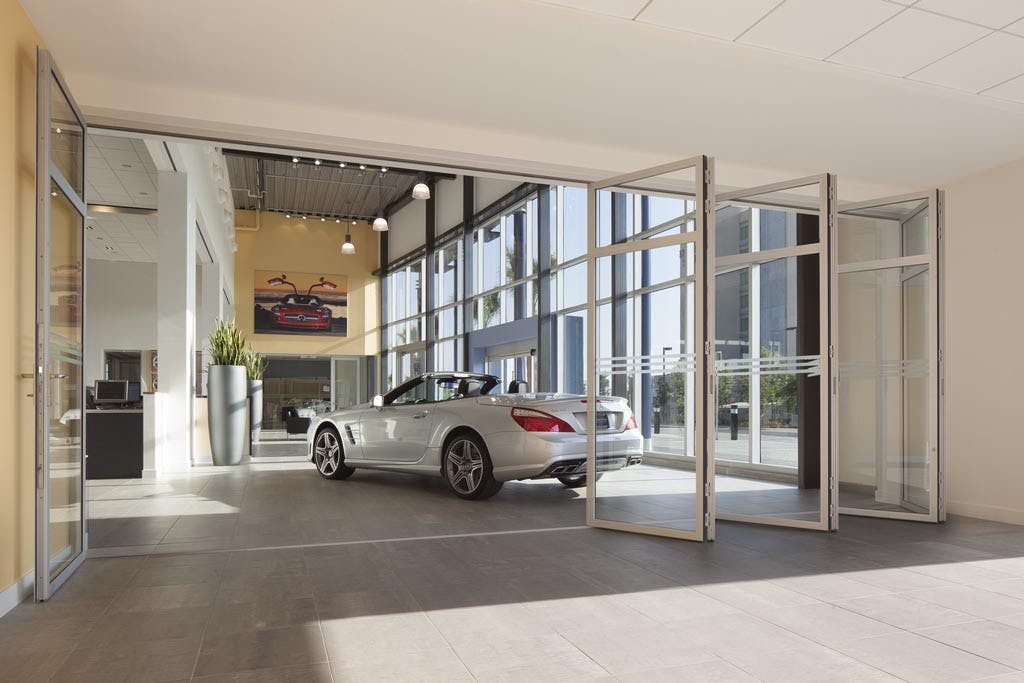 Excellent German engineering allows the NanaWall to fit right into a car showroom with German engineered cars. The result is sleek, compelling, and inspiring!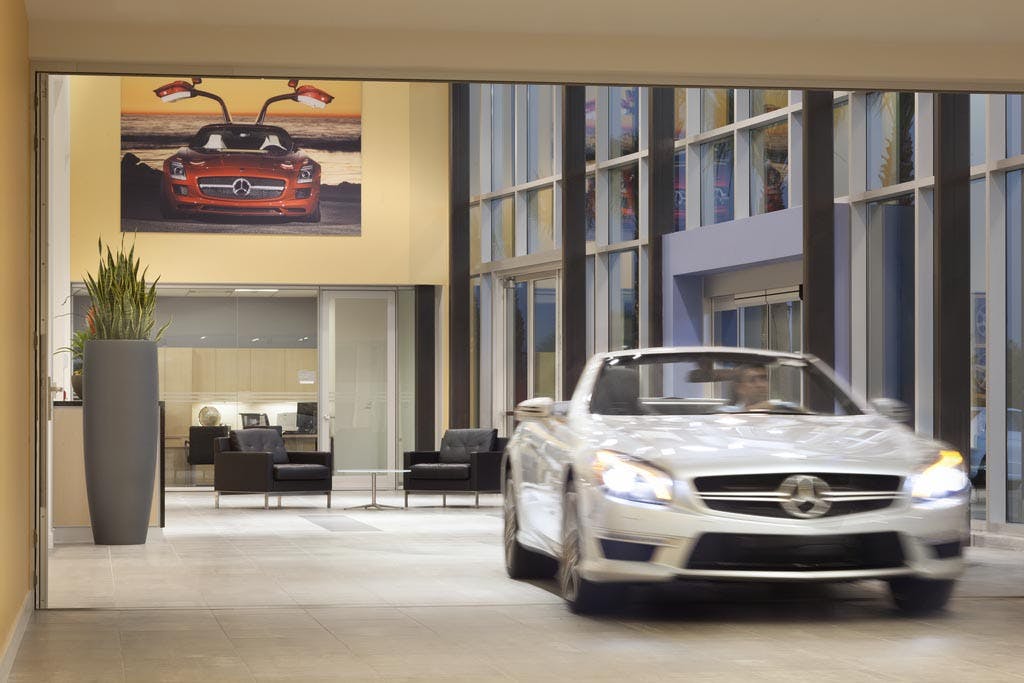 Why choose a glass door over a garage door?
Wider openings (7' wide garage door vs 20' wide NanaWall)
Allows in natural light
Showcases luxury vehicles
Weather-resistant, can turn garage into an insulated room
Provides security
Read our post on how to convert a residential garage into additional living space