Golf Club Series: 1. Lexington Country Club in Fort Myers, FL.
By , March 7, 2013
Committed to offering the finest, Lexington Country Club opened its championship golf course in 1996, which since has been developed into a well-known prestigious private community for residents of the clubs 1,479 homes. Located within the city of Fort Myers, Florida, Lexington faced a renovation challenge of finding a glass wall system that would meet wind load requirements, provide a clear view of the golf course, and sanction an outdoor patio to enjoy the Florida sunshine. To provide a luxurious restaurant experience, Lexington chose the NanaWall Aluminum Framed Thermally Broken Folding System SL73, consisting of five openings and 23 panels. Since committing to the finest has been embedded into Lexington's Club culture, Bill Gaston explains that "The NanaWall folding glass system allows for Lexington to have a great dining experience in many different ways. The NanaWall Systems was chosen because we wanted to be able to have the full length view of a glass wall in a conditioned space, but have the flexibility to open the doors to turn it into a patio. NanaWall was the only product that was impact rated and could meet the wind load requirements for these openings." Continuing to lead in performance, innovation and research each NanaWall system provides experiences that enhance and complement architectural designs that exist in order to maintain unique characteristics of each country club. At Lexington Country Club, the NanaWall System helped reiterate one of the clubs goals—"committing to offering the finest living experience in the Lee County area"—by constructing an experience of fine dining.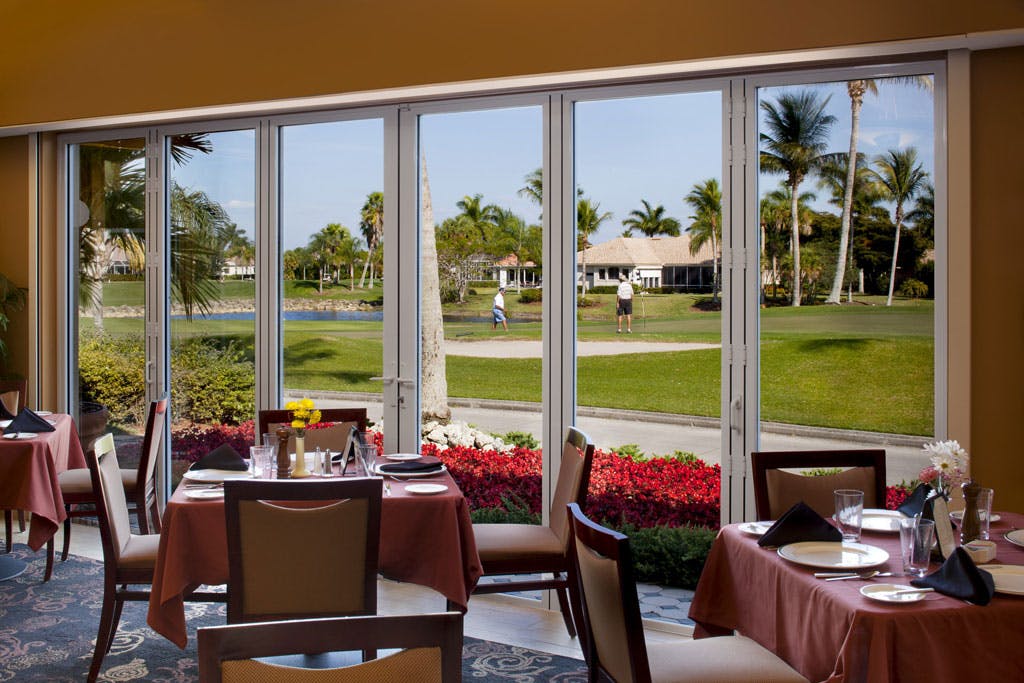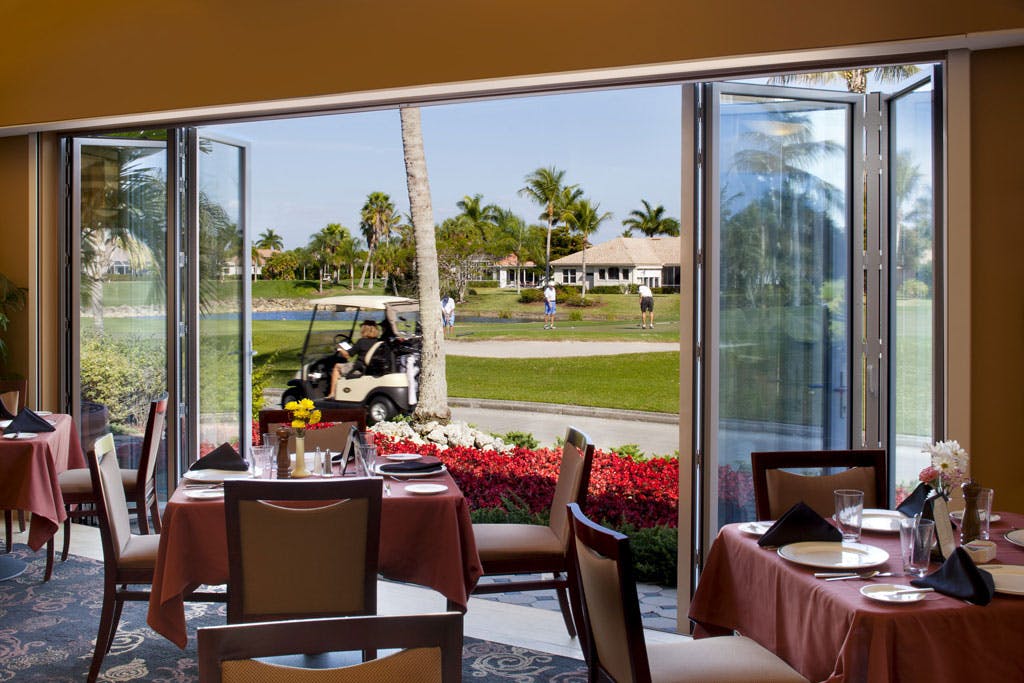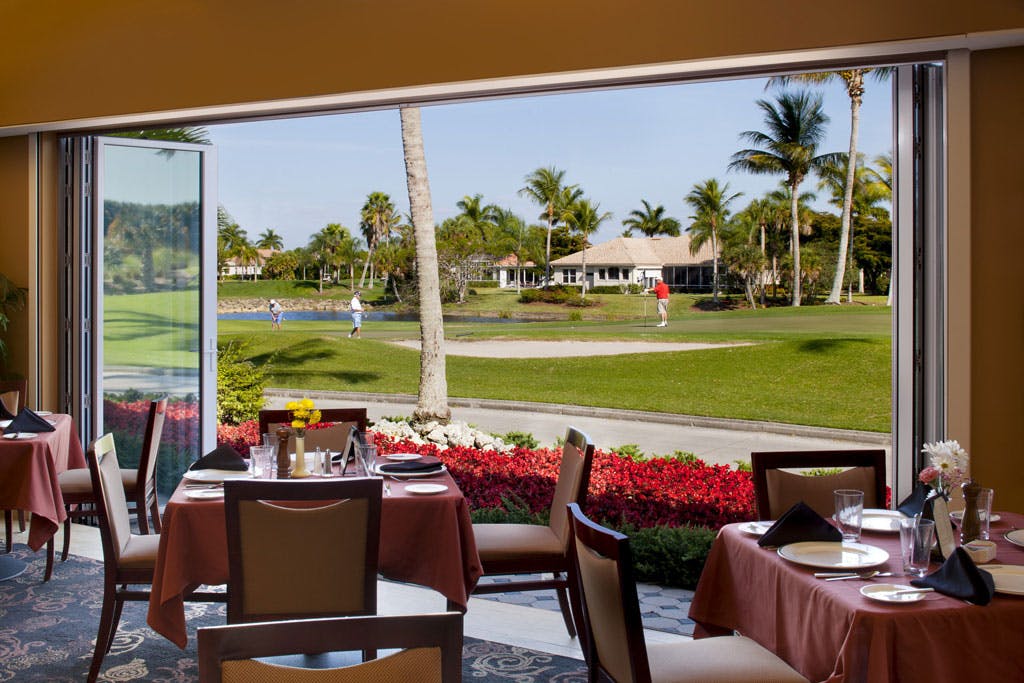 Other applications or topics you'd like to hear NanaWall talk about? comment below or email us at nanastyle@nanawall.com.