Hospitality: Uptown Classic Meets Downtown Cool at Gansevoort Park Hotel
By , January 6, 2012
The Kardashian sisters are so famous that pretty much everyone knows who they are, even if nobody knows why. "Keeping up with the Kardashians" is one of THE most popular shows on television. Even after a divorce 72 days into a marriage that reportedly cost millions of dollars, Kim Kardashian is one of the most followed celebrities on Twitter, followed closely by her sisters Kourtney and Khloe. And despite the widespread criticism Kim received for profiting greatly off of the extravagant wedding, the latest season of "Kim and Kourtney Take New York" has even more viewers than before. Fans desperately want to know what went down between Kim and Kris Humphries to make their marriage fall apart so quickly. The couple's post-honeymoon living situation was not exactly ideal – they moved into a hotel room with Kourtney, Scott, and their hyper 2-year old nephew - the location was more than ideal! The Kardashian sisters upgraded from last year's $3,000 per-night suite at Smyth Tribeca to a $7,000 per night penthouse suite at Gansevoort Park Avenue, where much of the latest season is filmed.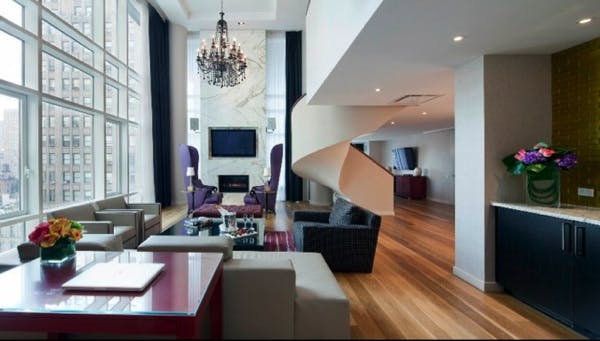 The penthouse at the Gansevoort has a 3,800 sq ft bi-level layout with three bedrooms, flashy decor, and a freestanding whirlpool tub. As if the room isn't luxurious enough, Kim decked it out with towels, sheets, pillowcases and champagne bottles monogrammed with the couple's initials K & K. Now that's definitely somewhere I would stay if I were an insanely famous celebrity! But even before the Kardashians moved in, NanaWall moved in to the beautifully designed Gansevoort in NYC. The hotel features highly acclaimed Italian restaurant Asellina, where a fireplace and "earthy" concrete floor tiles create a cozy rustic lounge space. The restaurant opens out onto the bustling Manhattan streets through eight SL70 glass Nanawall panels, for an indoor/outdoor dining experience.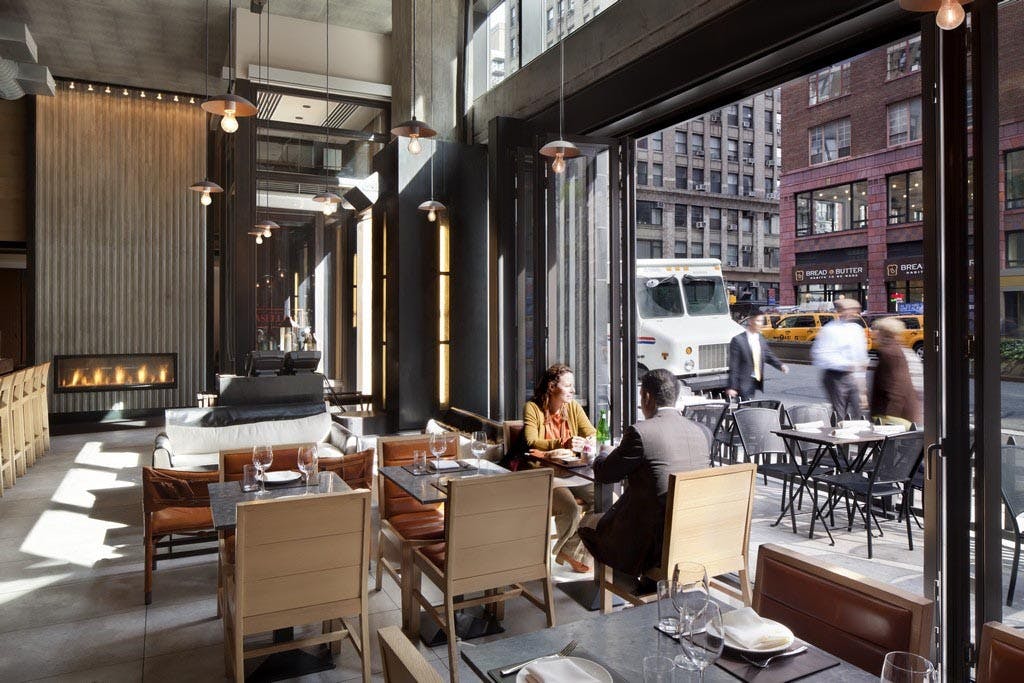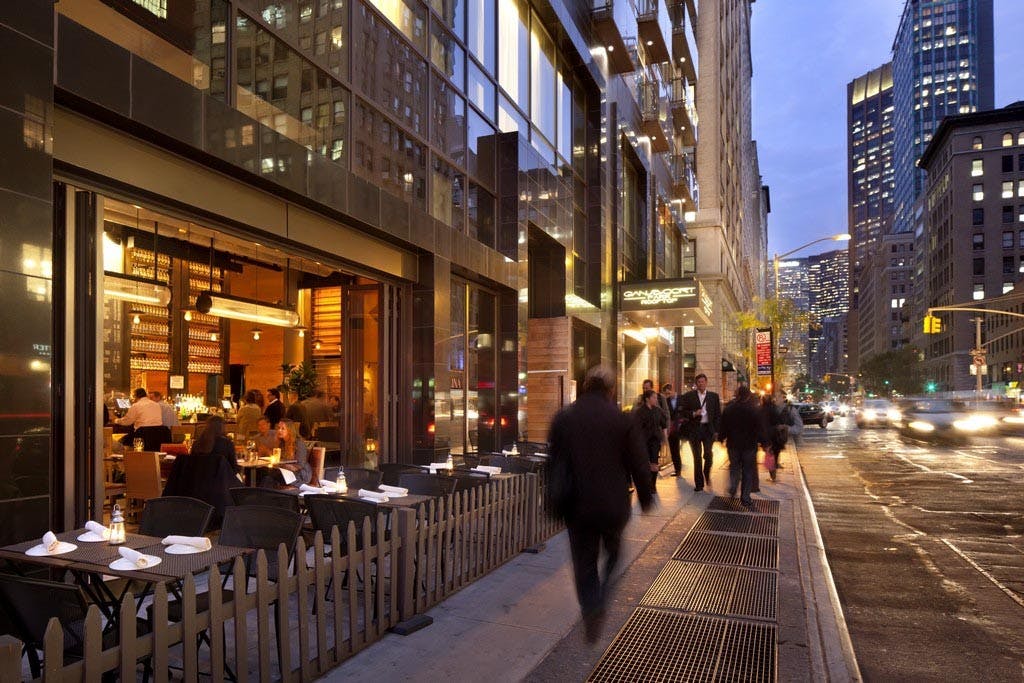 So whether you publicly scorn the Kardashian sisters' lavish lifestyle and secretly watch the show, or are proud of your love for trashy reality television, be sure to check out the fabulous Gansevoort Park hotel on recent episodes of "Kim and Kourtney Take New York." Keep your eyes peeled for the NanaWall system at Asellina Restaurant and please feel free to share any sightings on our Twitter or Facebook!