A House By the Park
By , July 27, 2012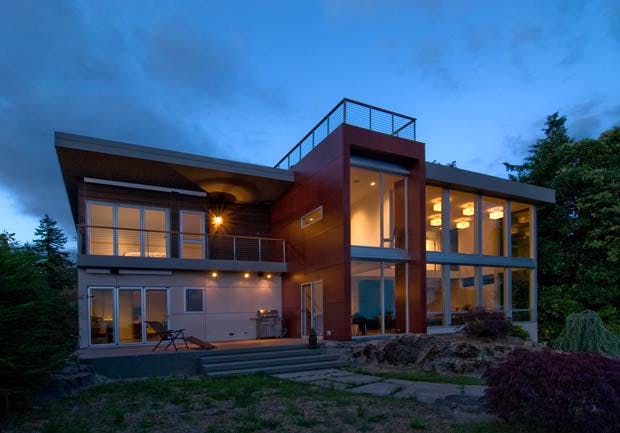 This modern home is located minutes from one of the best parks in Seattle. Not only that, it's located on a 10,000 square foot property with expansive water views and lush foliage. The owner of this sustainable, energy-efficient home managed to find his dream property, built his dream home on it, then wrote a blog about it. He outlines the entire design and build process, starting from when he first started looking for a property to when he moved into the completed residence. It's a great blog to follow for anyone remodeling or constructing a home for the first time. Excerpt from blog below, where he discusses the window installation at "A House By the Park":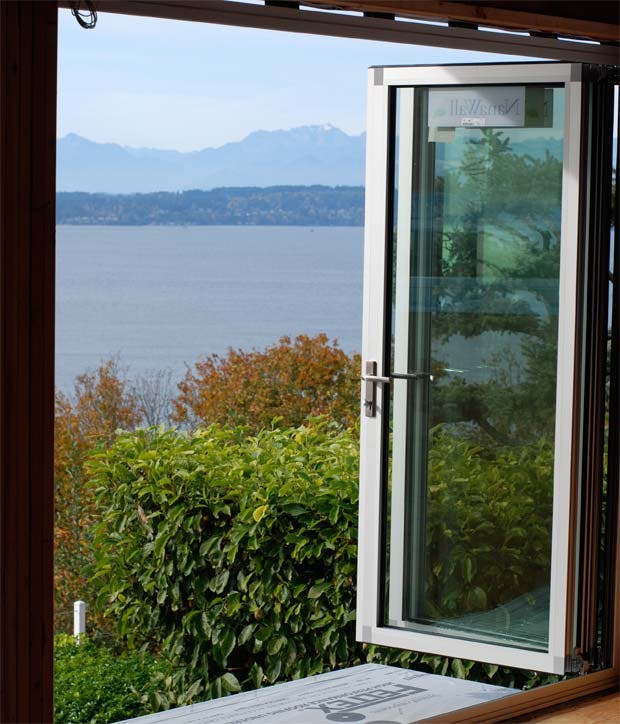 The NanaWalls

The Nanas are one of my favorite elements of the house. A NanaWall is essentially a sliding glass door that folds away like an accordion instead of sliding. The upshot of this is that the entire passageway can be opened, unlike a sliding door which is never really more than halfway open at any given time. Another nice feature of NanaWalls is that the first pane swings outward like a standard door so you can open and close it with ease. NanaWalls are especially good choices when you are trying to seamlessly connect outdoor space to indoor space, as I doing with my patio and north kitchen area. They are a little more expensive than Fleetwood sliding doors but worth it, in my opinion.

The Milgard sliders

NanaWalls notwithstanding, there were still a couple of spots that needed standard sliding doors: the basement and the dining room. When you look at Milgard sliding doors, "standard" is about the only word that comes to mind. Inexpensive and unremarkable. Kind of like anything from Old Navy.

Motorized skylights

As you can probably tell, the house isn't exactly starved for light, but in the summer, it is critical that it has proper ventilation. In order to suck cool air in and draw hot air out, we made part of the lower west glass operable and installed two motorized skylights at the top of the double-height great room. The skylights will be tied into the Myro home automation system as well as open and close in reaction to heat and rain.

The roof hatch

What can I say. It's a big ugly steel hatch leading up to the roof deck. Roof access is rarely a pretty thing and this is no exception, but it gets the job done with as small of a footprint as possible.
We're glad to see he likes his NanaWalls! Check out the full "A House by the Park" blog here.