House Tour: Rolling Hills Residence Maximizes Views
By , January 9, 2014
This particular residence takes indoor and outdoor living to the next level. Influenced by Japanese culture, this two story house contains five bedrooms, 1 spa room, 1 massage room, 2 sauna's, 1 gym, an office, plus more! Let's take a closer look.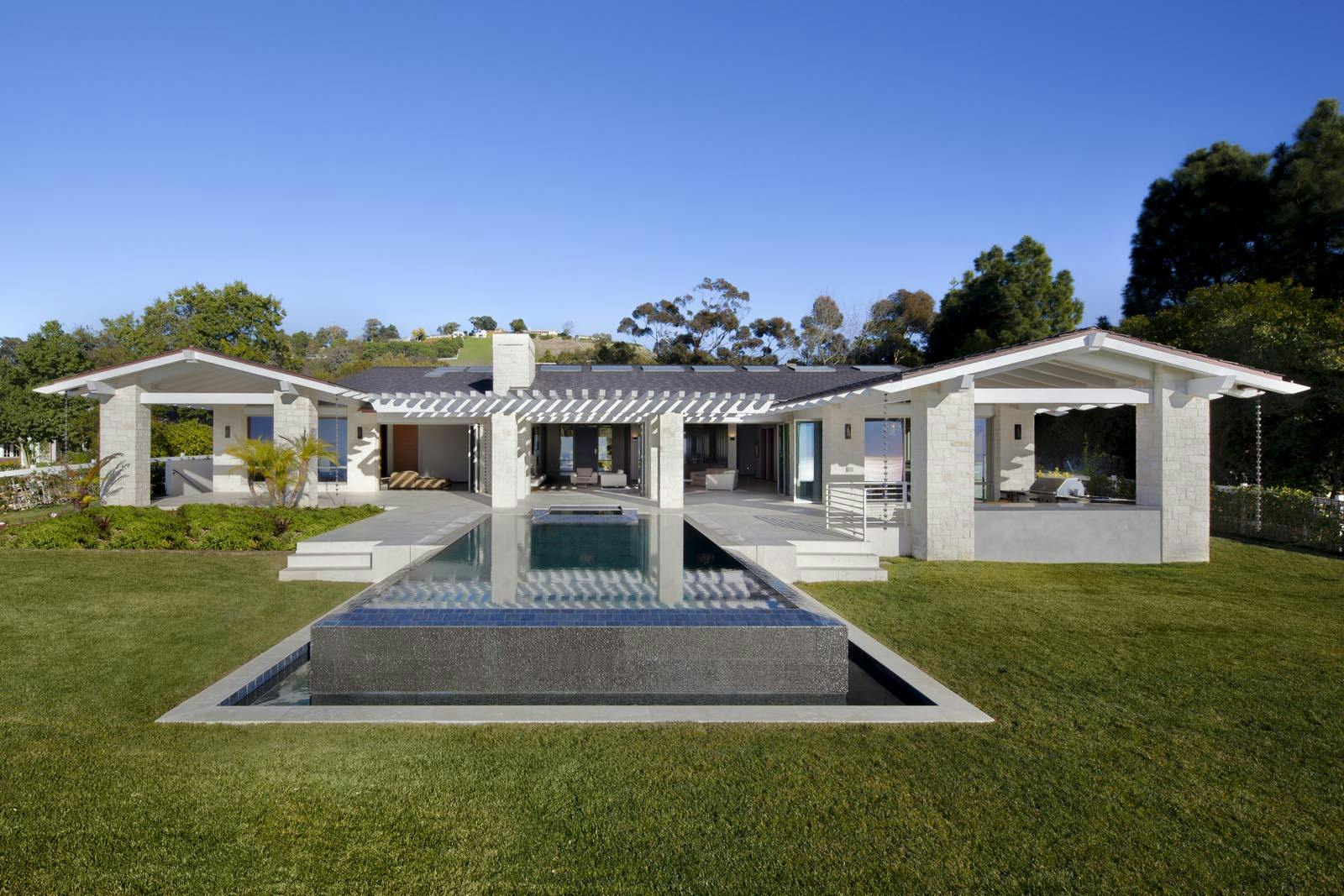 Located on a private hillside and surrounded by nature, the Rolling Hills Residence overlooks ocean views that can be enjoyed from the residence or nearby hiking trails.

Folding doors bring in natural lighting, fresh air and create a seamless transition to the outdoor patio and BBQ area where homeowners can entertain guests.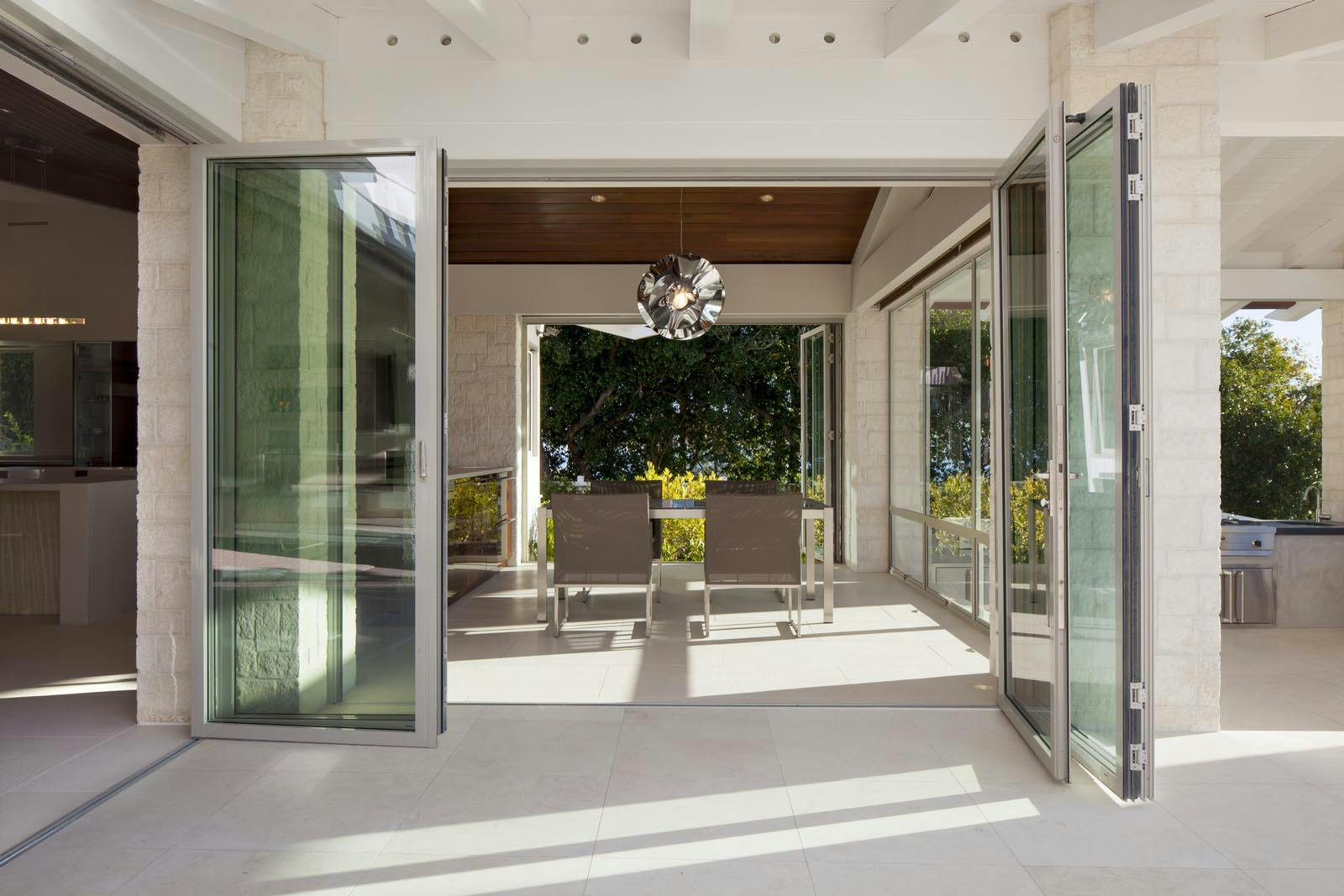 The living room opens up to an infinity pool with spectacular views of the horizon!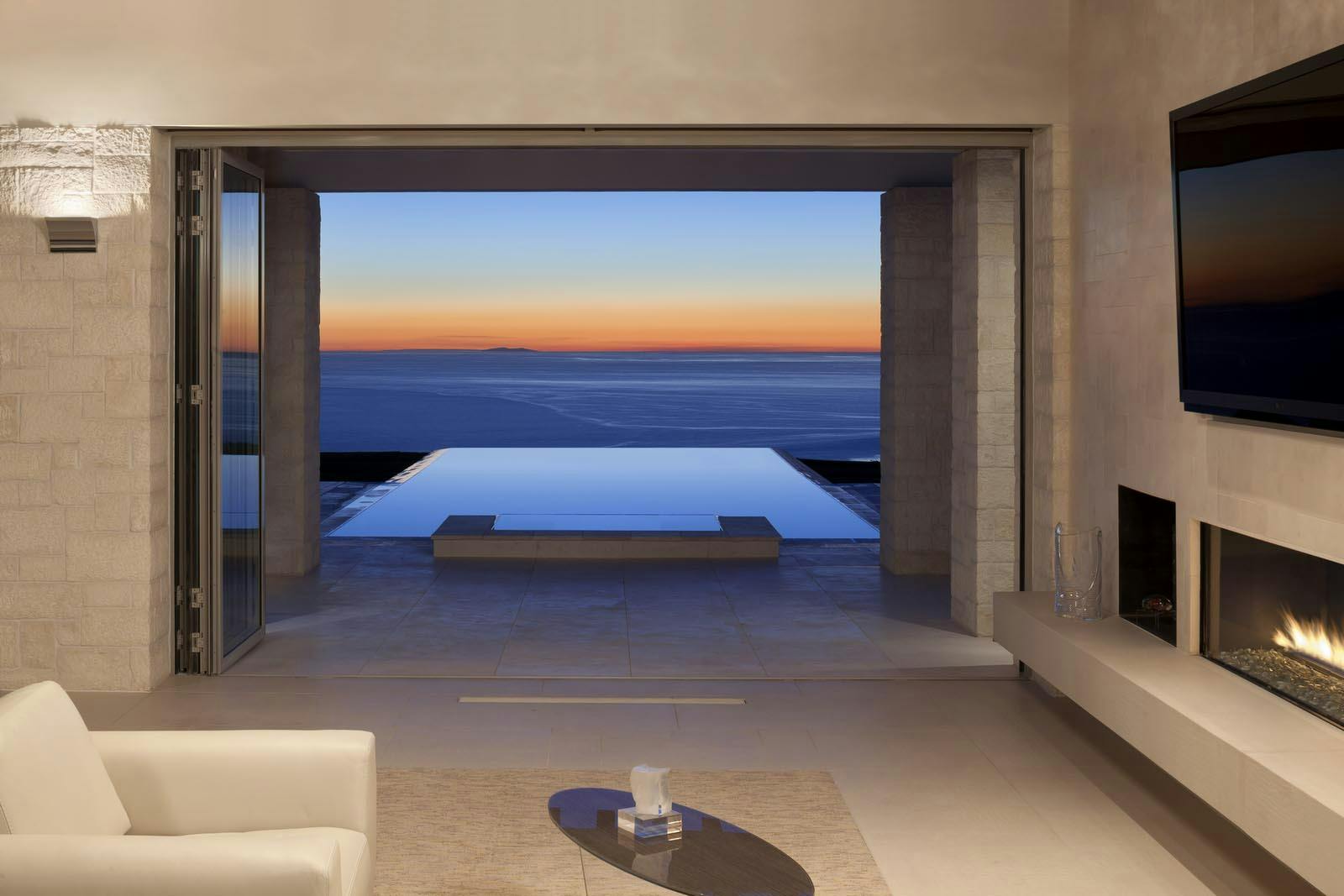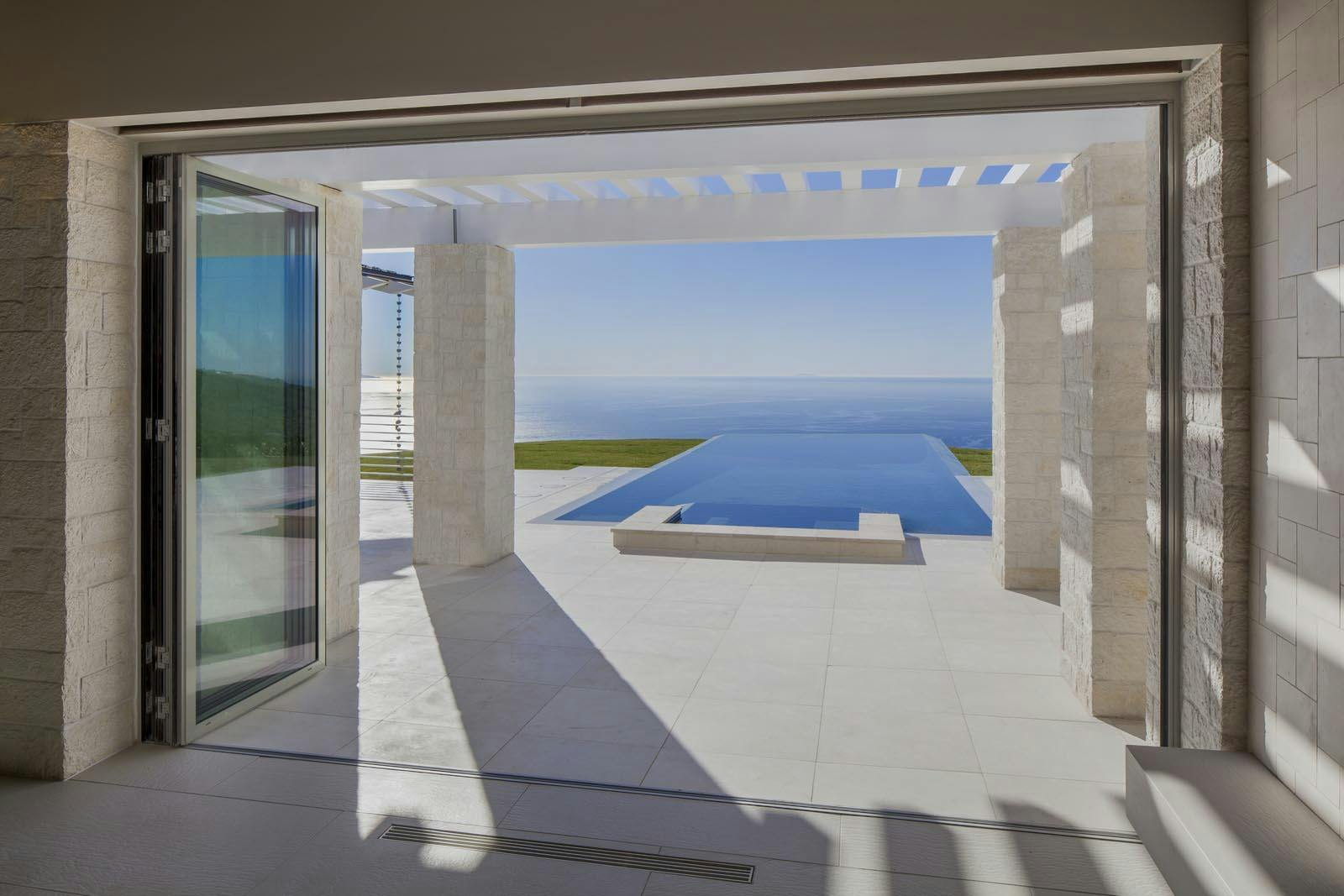 Window sized folding doors in the kitchen and hallway creates open, unobstructed views.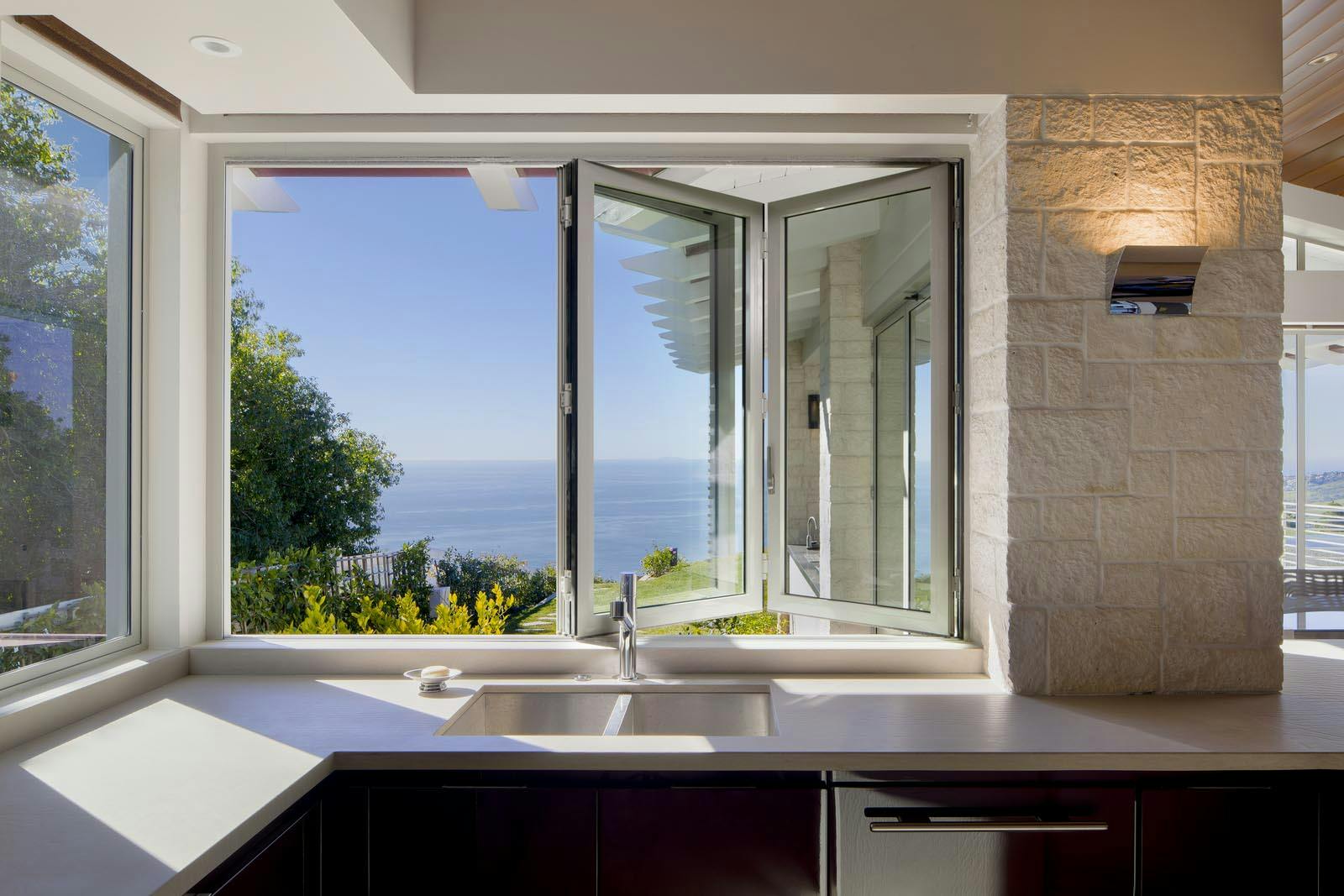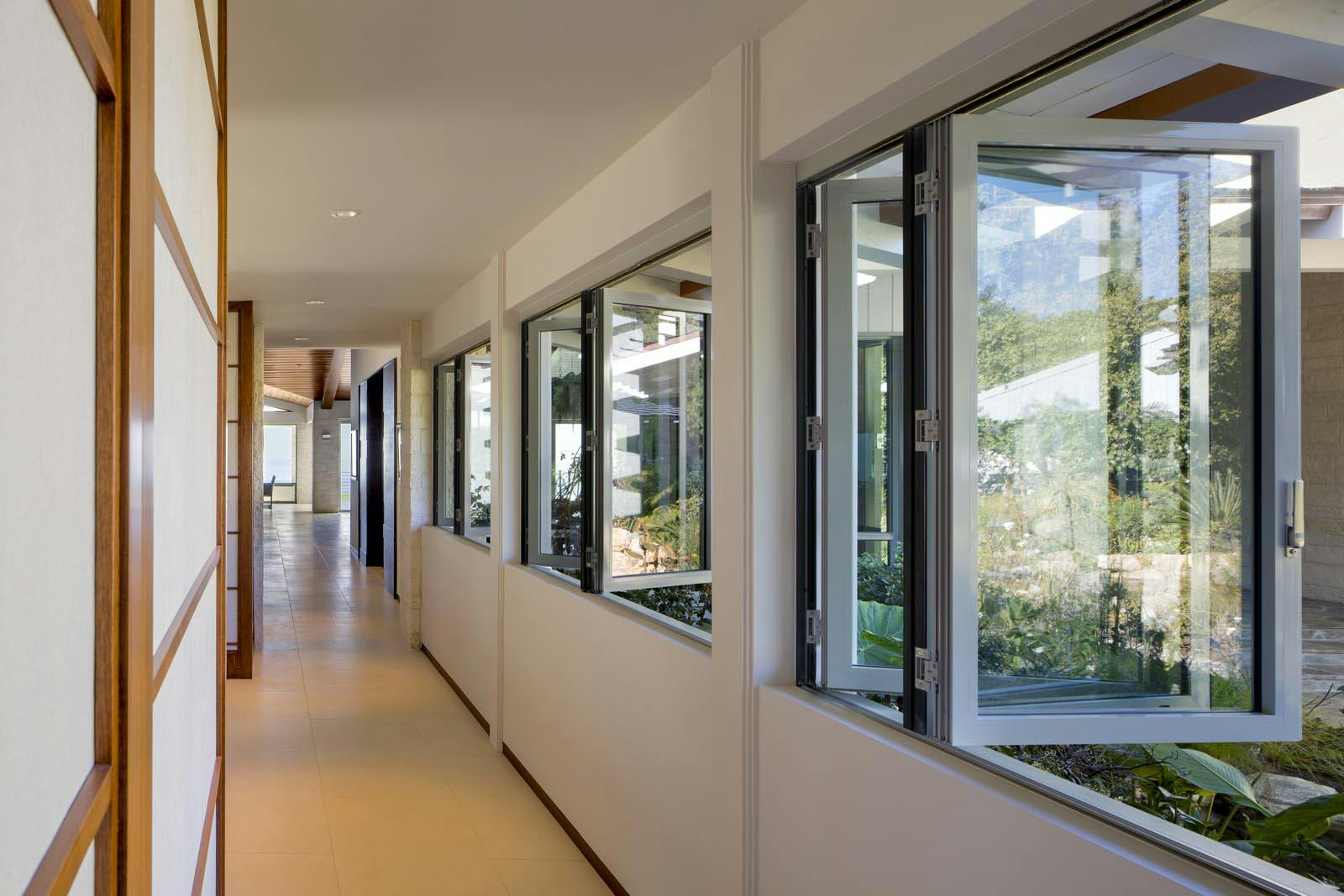 By creating smaller folding windows, the homeowners used the outside space to create a Japanese garden with a pond.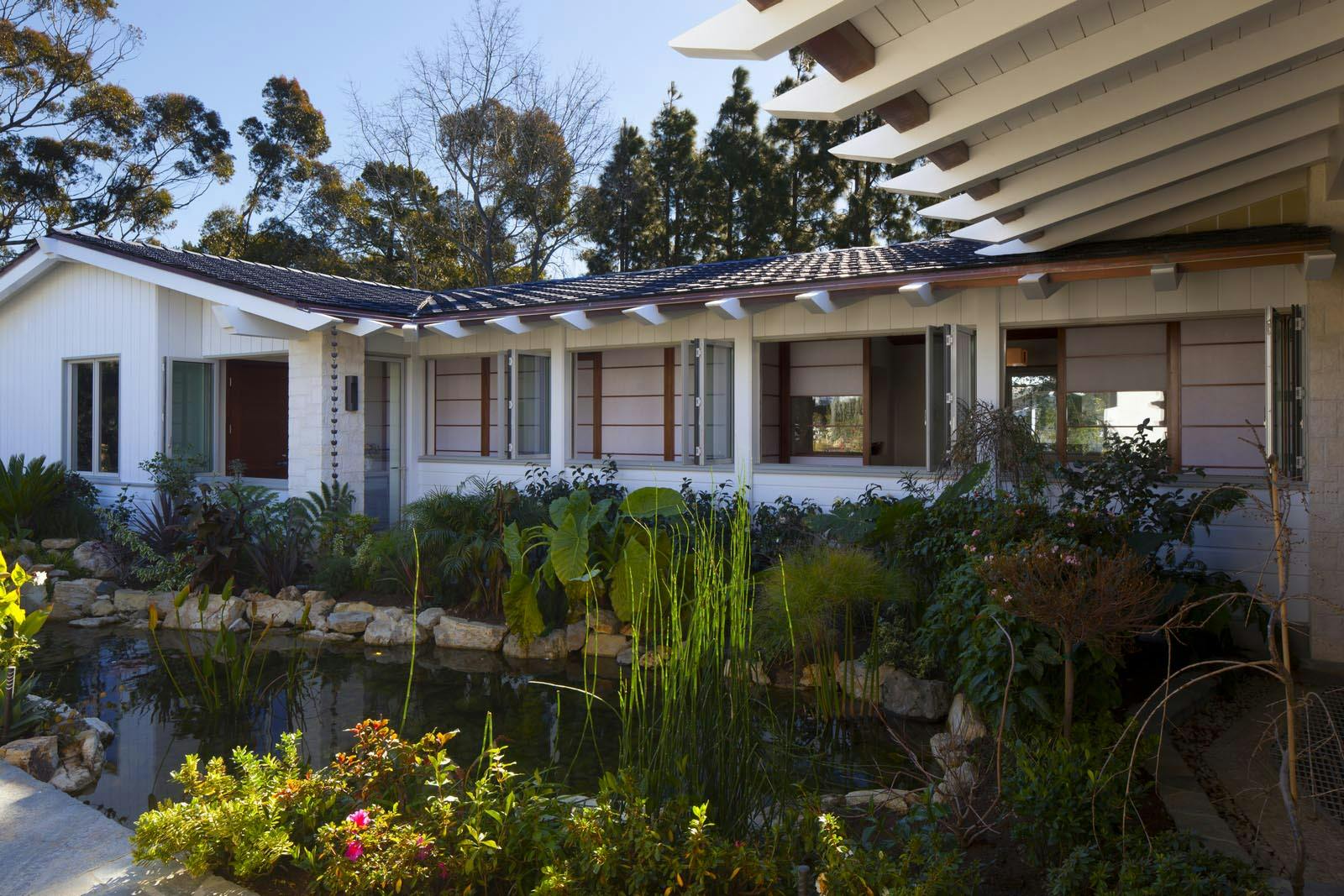 "Japan is a group of islands surrounded by oceans and seas" writes Dr. Koichi Kawana in "The Garden – Symbols & Esthetics". Dr. Kawana continues, "From ancient times, the Japanese people had an affinity for the sea […and] one is suppose to be able to enjoy the tranquility of the sea."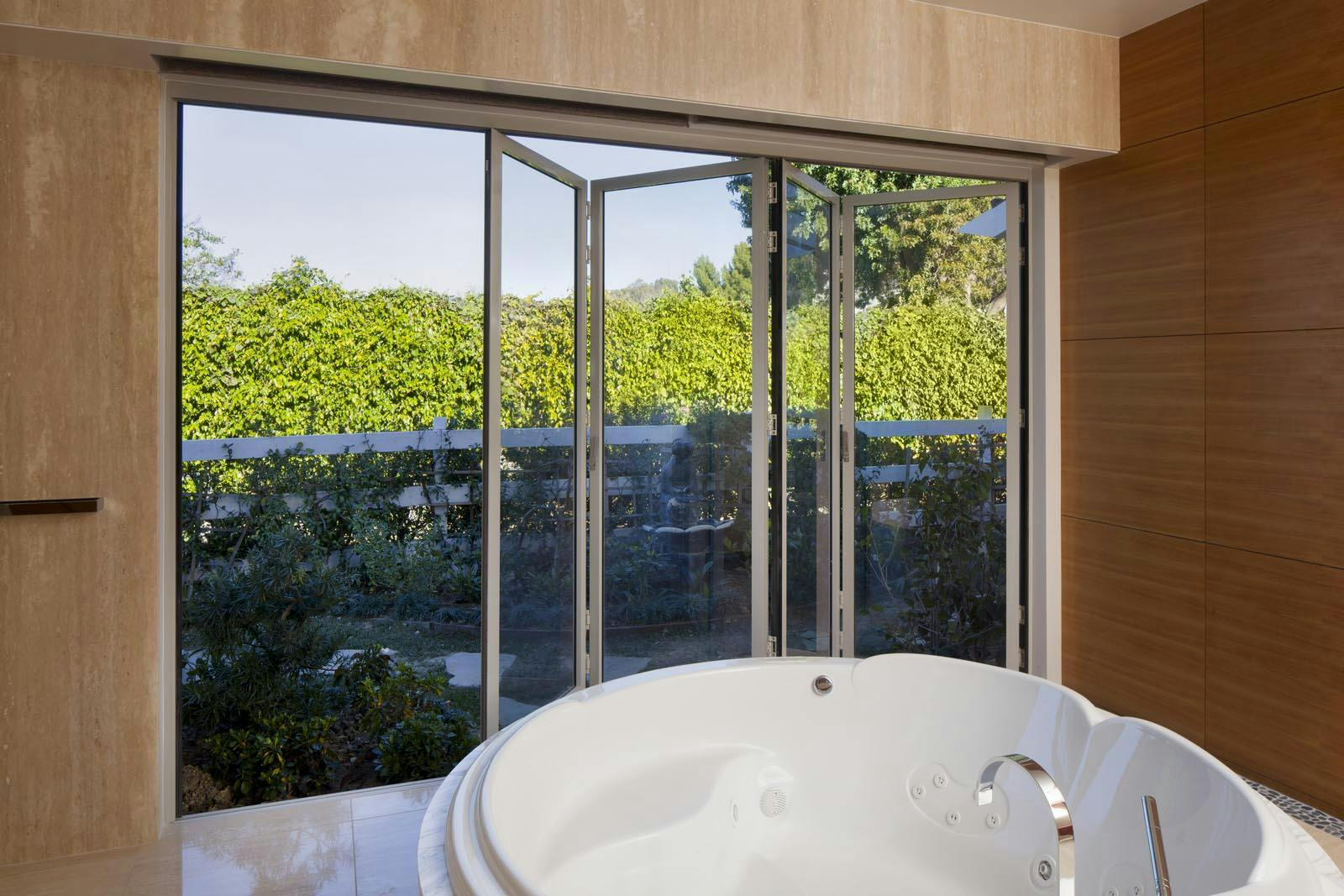 Another private mini garden is connected to the Jacuzzi in the master bathroom. Additional rooms include: a meditation room, mini kitchen, a bamboo room, a club and a gym with two bars.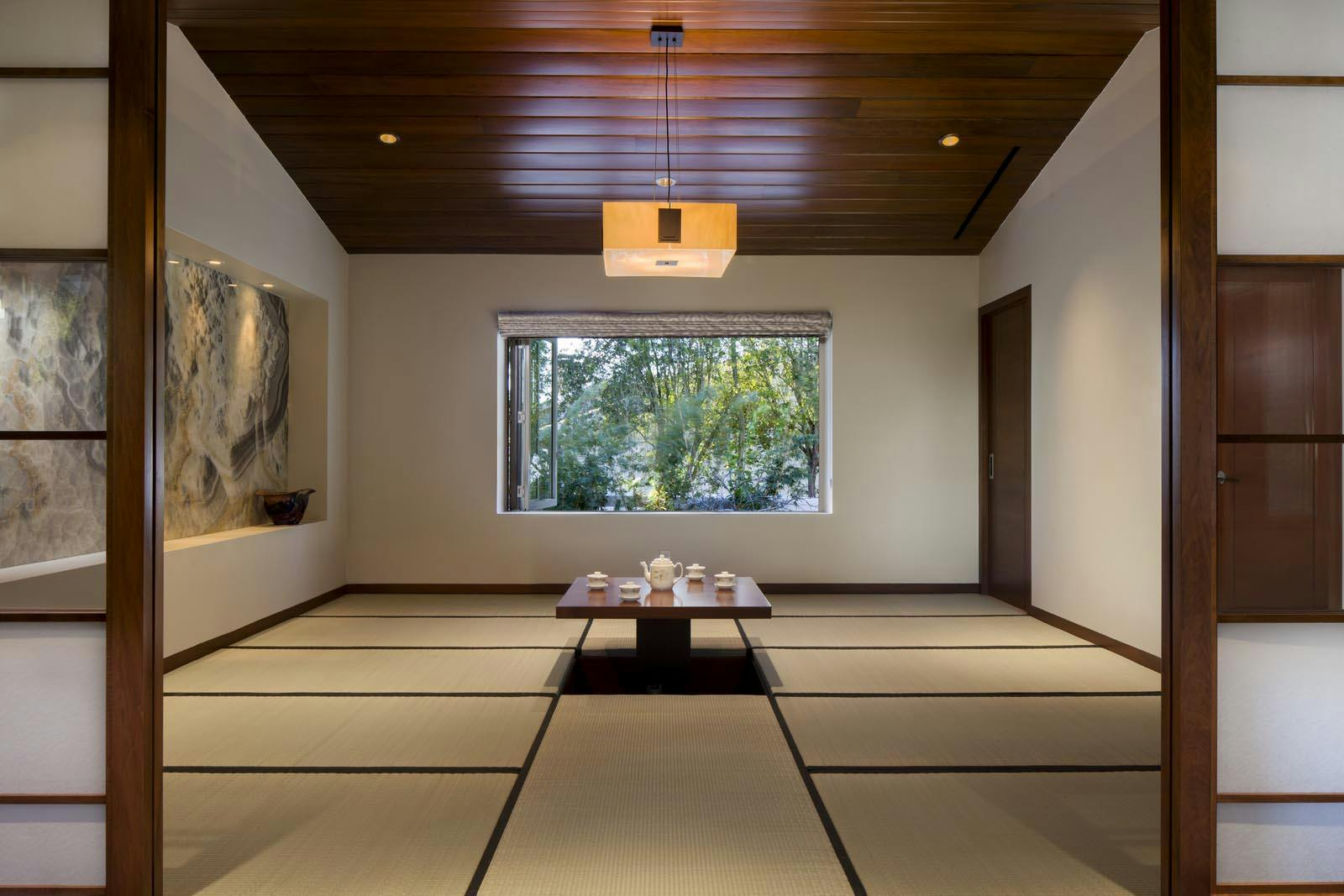 All of the rooms aim to link homeowners and guests to the outdoors and are all connected with accents of Japanese and Chinese art! What do you love about this house? Write it in the comments section below.