How NanaWall HSW60 Helped Create This College's Inspiring Acoustic Design
By NanaWall Systems, November 7, 2018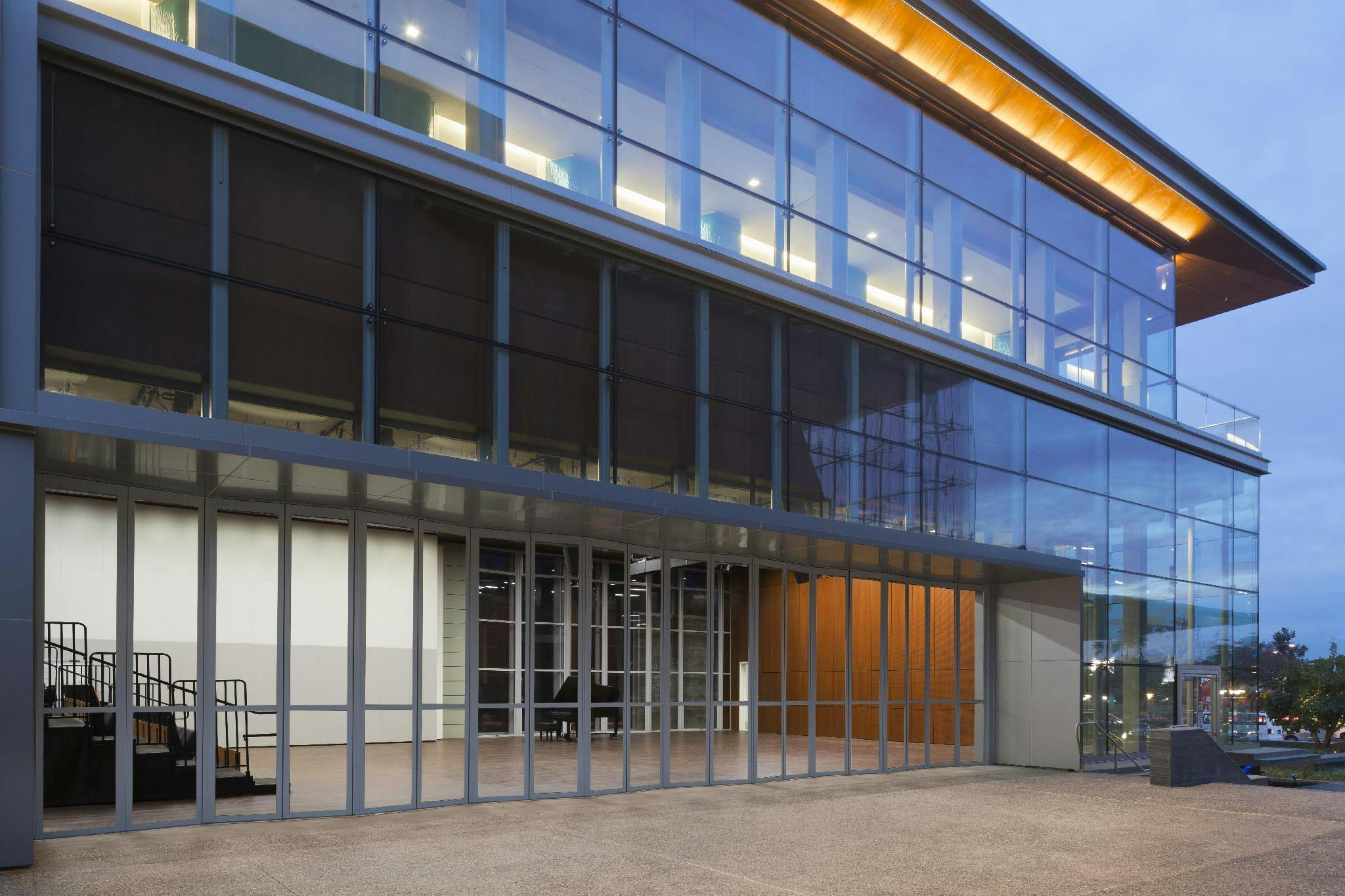 After obtaining the commission to design the new Performance Arts' East Wing at Santa Monica College, the DLR Group needed a way to enclose the 4550 square foot music hall. The music hall was designed to be a unique, flexible performance space.
The design itself however, hinged on the DLR Group's ability to procure an opening glass wall system that could incorporate a sawtooth design.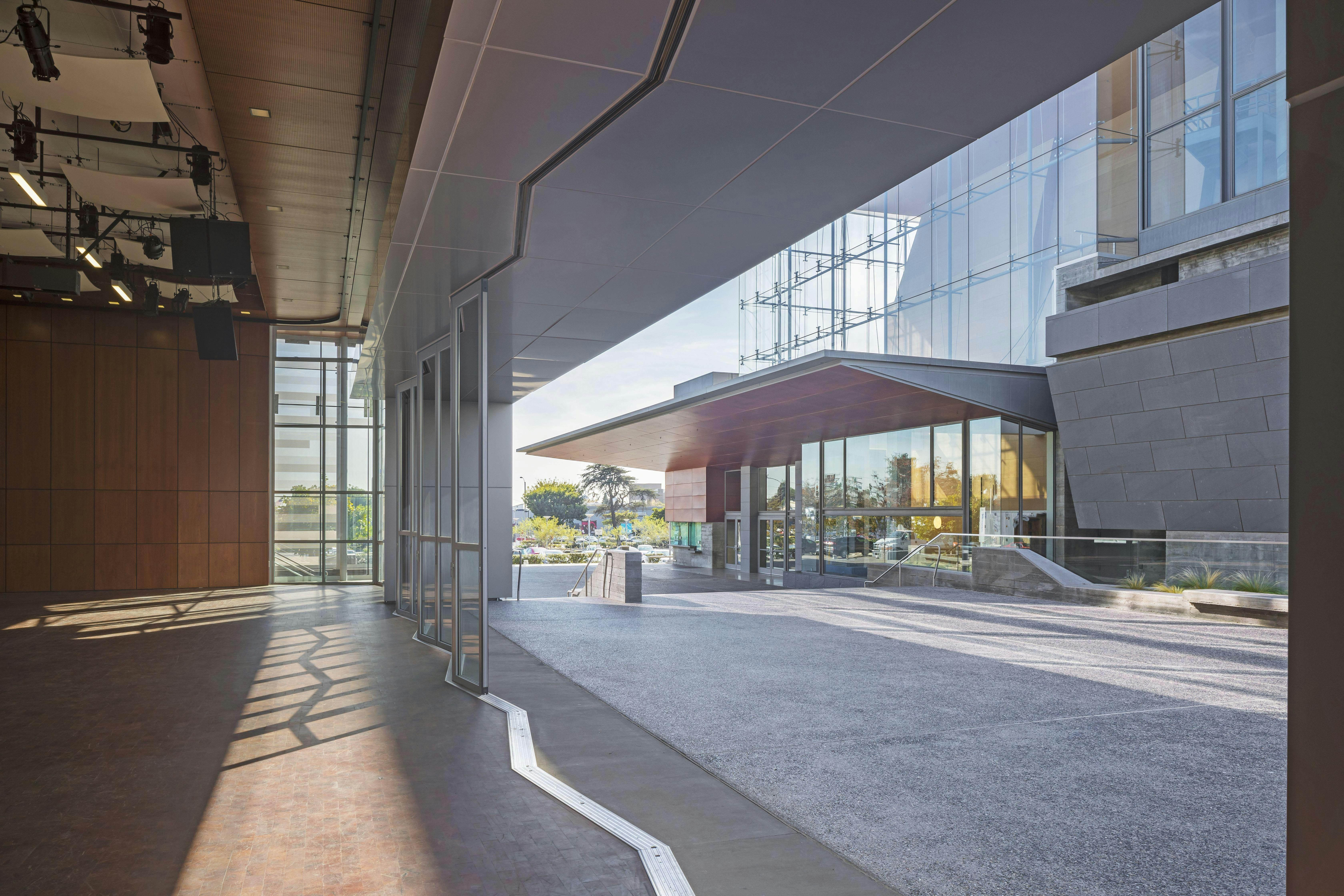 The DLR Group ultimately settled upon the NanaWall HSW60 single track sliding glass wall, our most advanced opening glass wall system. The HSW60 head track can be designed into virtually any shape imaginable and can accommodate a limitless number of top-hung panels that will follow the head track —wherever it leads.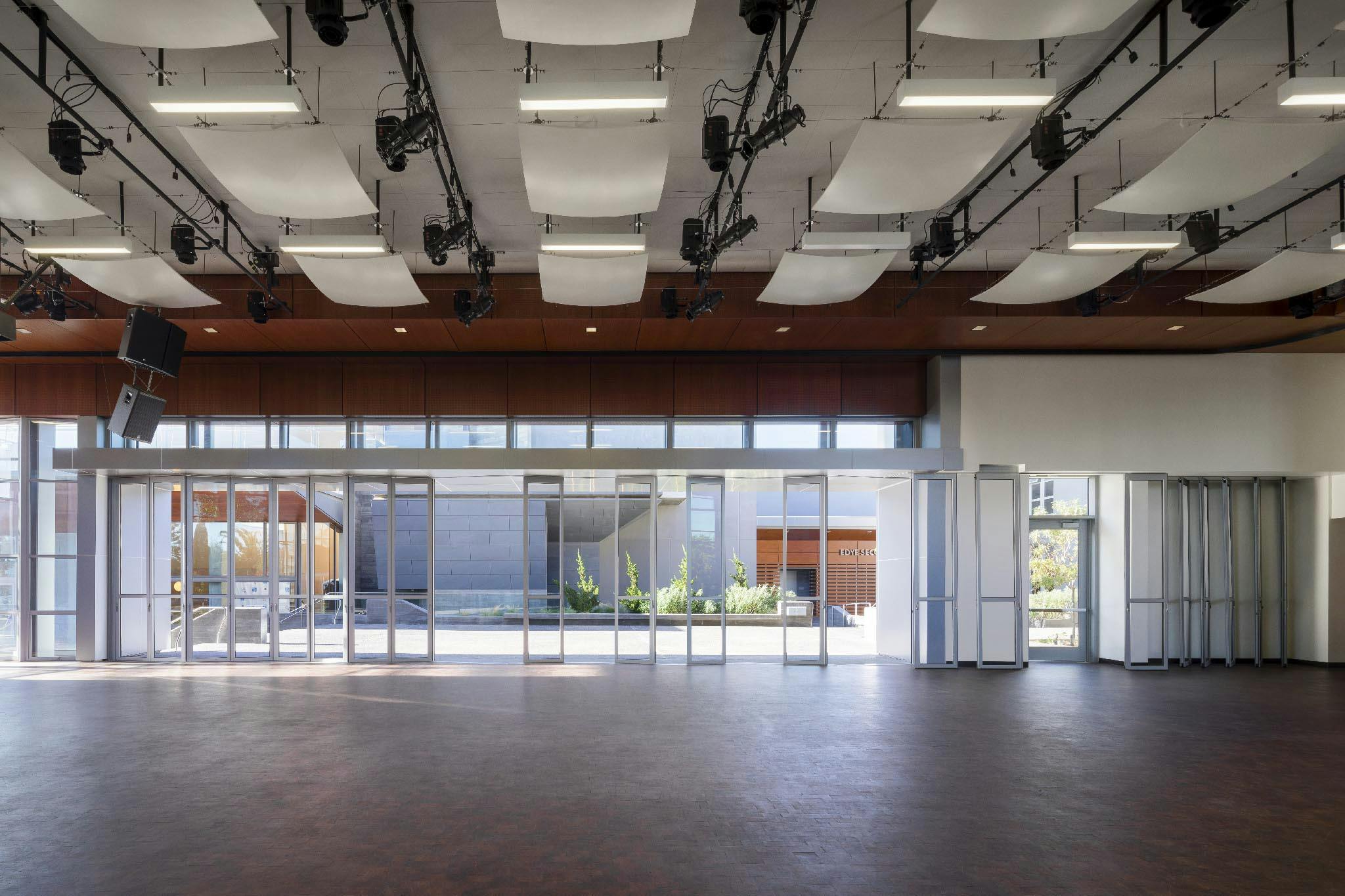 The HSW60, which is now installed at Santa Monica College, allows the music hall to open into the plaza to provide additional seating or outdoor performances. The panels follow the track to stack remotely, outside the plane of the opening, to facilitate a pure opening.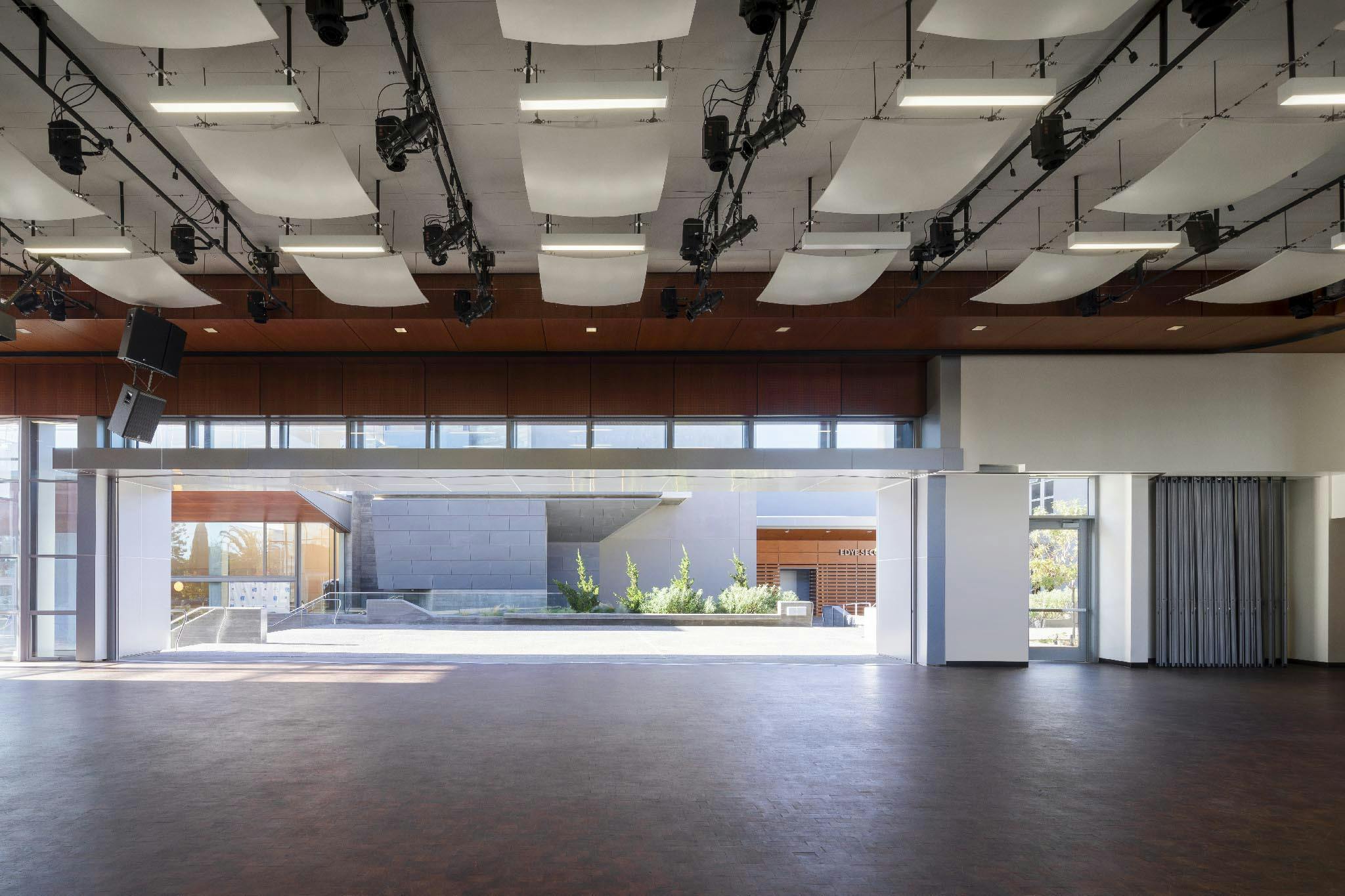 When the system is closed, its innovative sawtooth design deadens the reverberation of sound waves created within the space, providing an extremely effective acoustical barrier. The glass panels also admit ample daylighting and views into the space.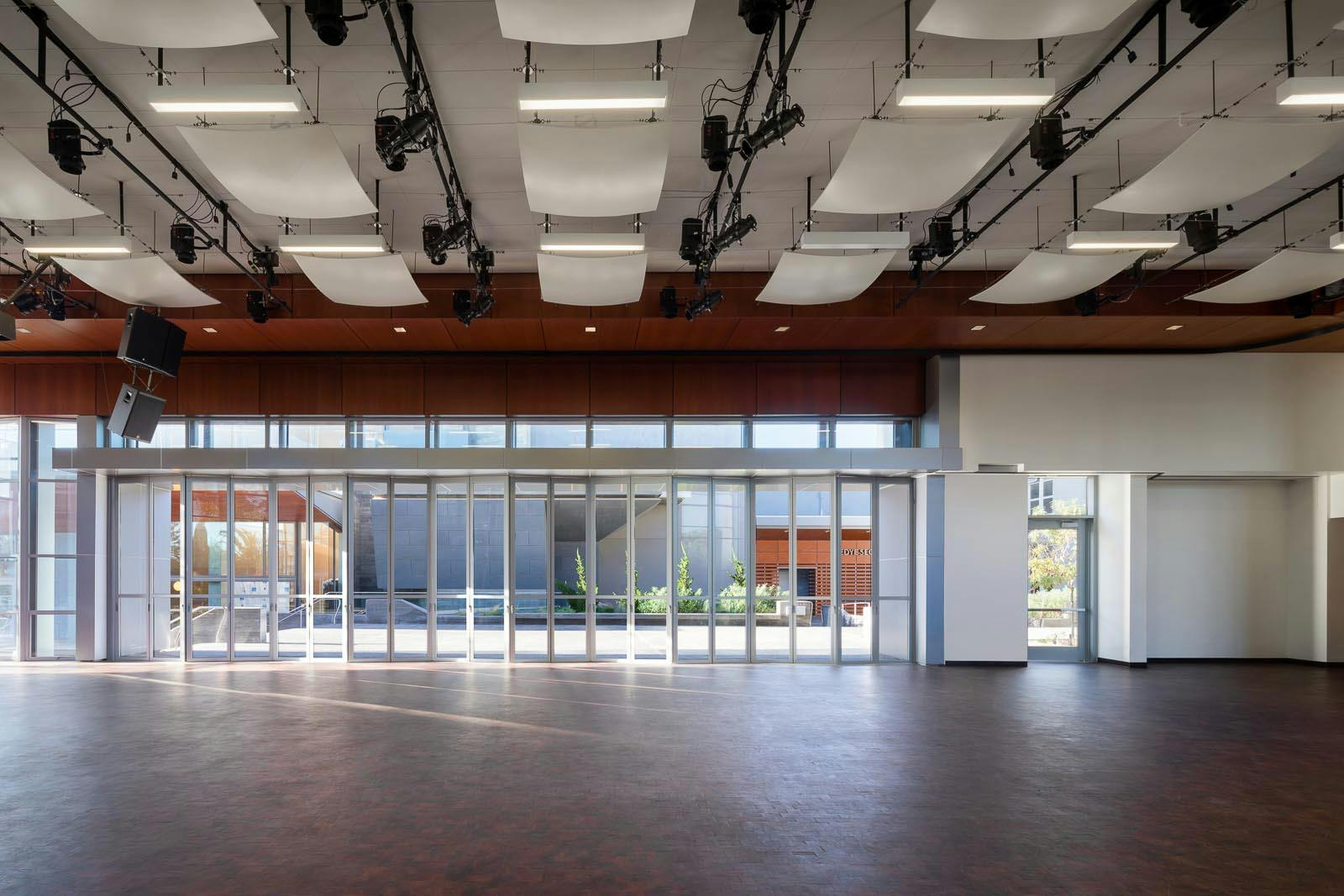 The HSW60 system is NFRC rated for true energy efficiency, and meets AAMA testing standards for air, water, structural, and forced entry — ensuring that this music hall's interior remains comfortable and secure.
Questions about our HSW systems? Send us a message at info@nanawall.com