How Our Design Team Helped this Golf Club Drastically Improve its Indoor/Outdoor Space
By NanaWall Systems, November 27, 2017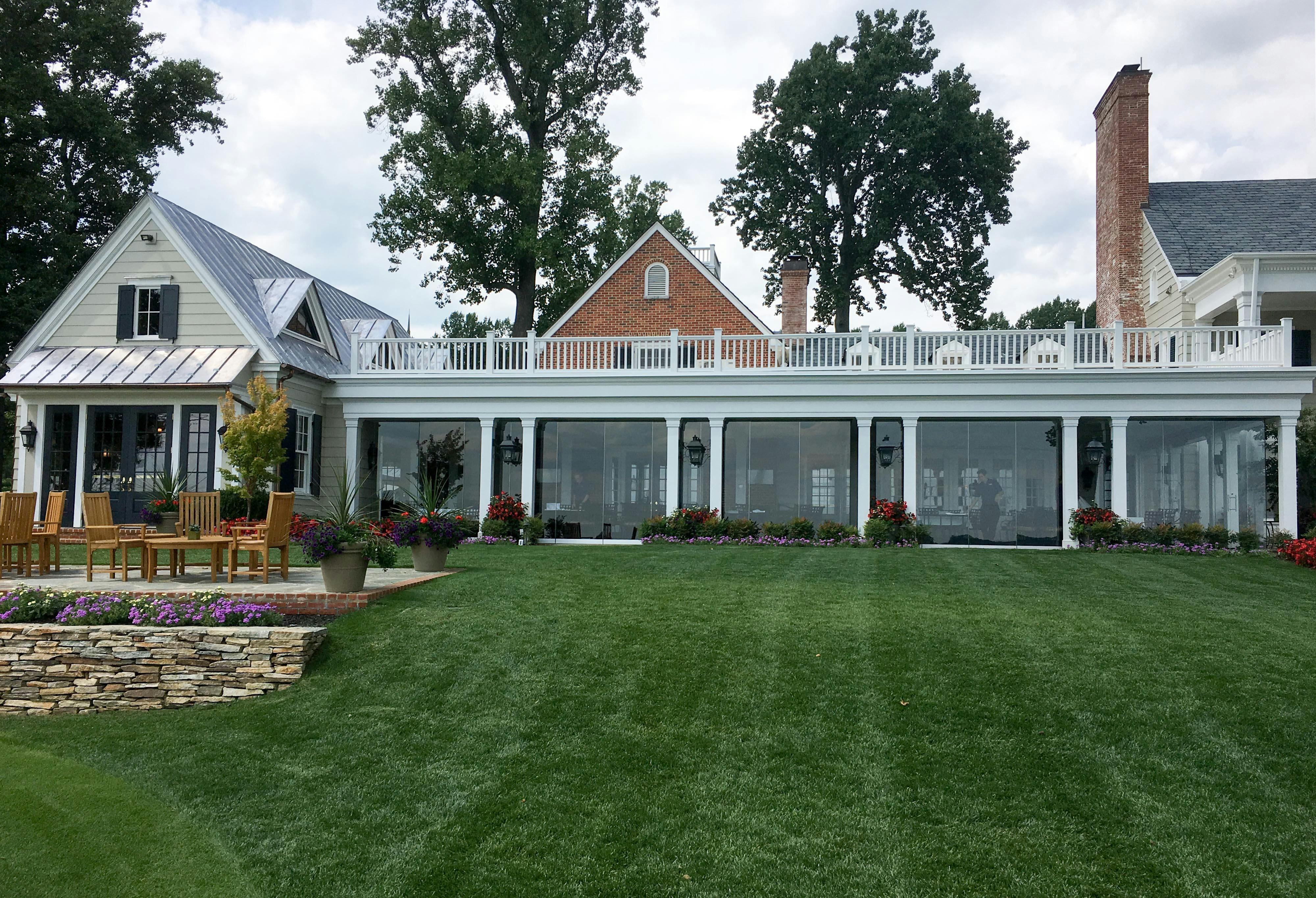 Caves Valley Golf Club, which is comprised of a clubhouse and lodge, was once a stately and impressive 1930's home. Situated amidst the natural beauty of Maryland's estate and hunting country, it is located on nine hundred and sixty-two acres of rolling hills, pastures, woods, and wetlands. In 2008 two covered porches were added to the structure to capitalize on the spectacular views from the clubhouse, but up until 2015, the porches were enclosed in a less than ideal fashion.
Initially, plastic sidewalls had been installed around the two covered porches to help mitigate inclement weather so members and their guests enjoy the porches year-round. The sidewalls, however, did not provide the clarity or transparency desired, and the elements were still able to come underneath the enclosure.

After members complained about the sidewalls obscuring the view and providing insufficient protection against the elements, the management at Caves Valley decided to upgrade to a NanaWall HSW75 opening glass wall system. The HSW75 is our frameless all glass single track sliding system. Its lack of vertical profiles allows it to offer clean-lined, transparent solutions sans sightlines.
Previously, one of the challenges to properly enclosing the covered porches was the bluestone patio they are built upon, which has a 9-inch slope. Fortunately, our Dedicated Design Team had a solution. The NanaWall Design Team created a customized system with varying panel heights. Panels from one side of the system to the other vary more than five inches in height.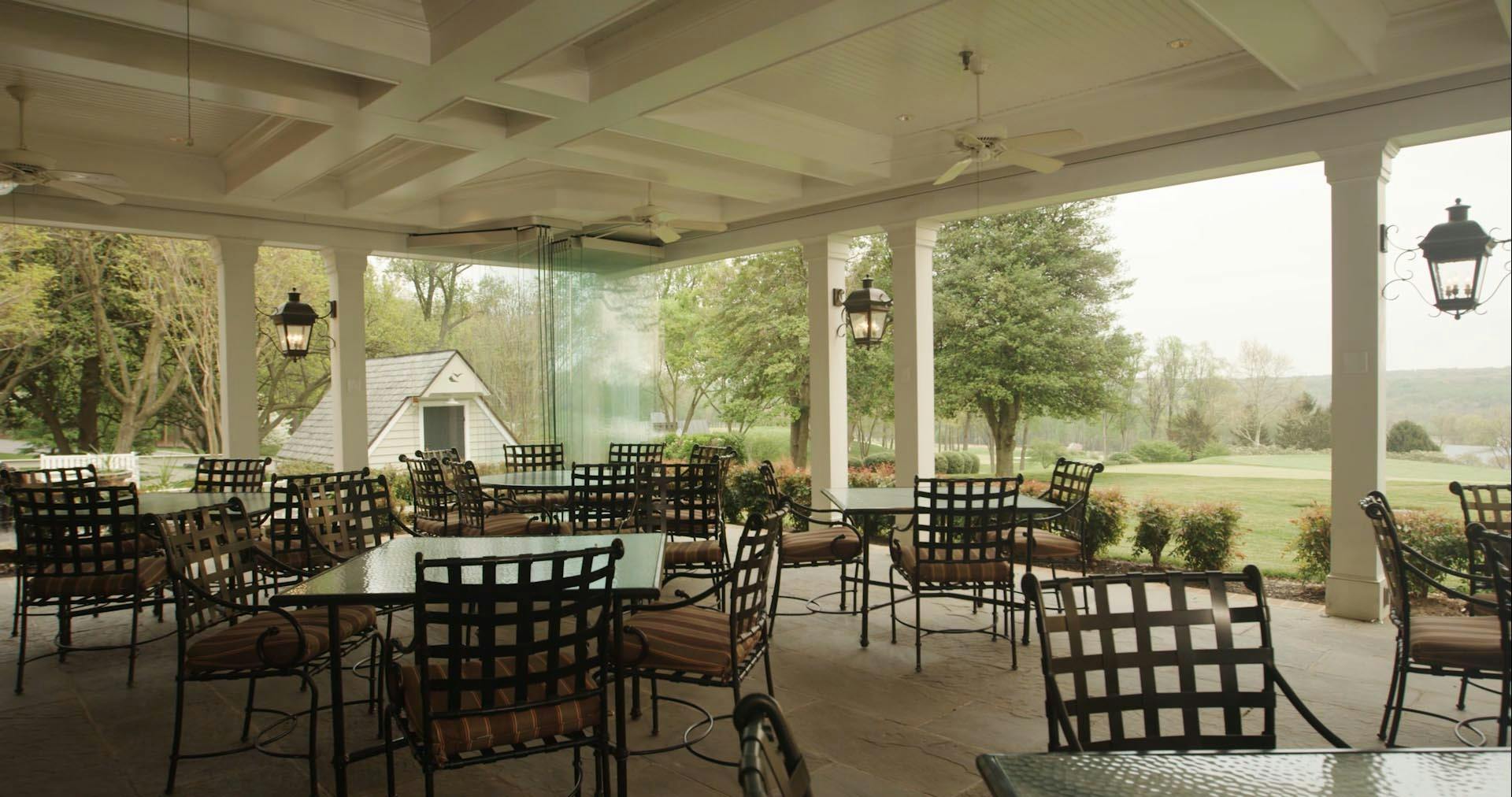 The NanaWall System installers were able to work around the patio's slope to make the doors operate perfectly. Our HSW75 system can easily navigate through multiple angle changes, from 90° to 180°, all while enabling unlimited spans of top-hung panels that require only single-handed operation.
According to Caves Valley General Manager, Nancy Palmer, "There's really no comparison between what we have now with the NanaWall system, which is a beautiful, permanent structure that actually adds to the architecture of the space. The plastic sidewalls didn't do that at all."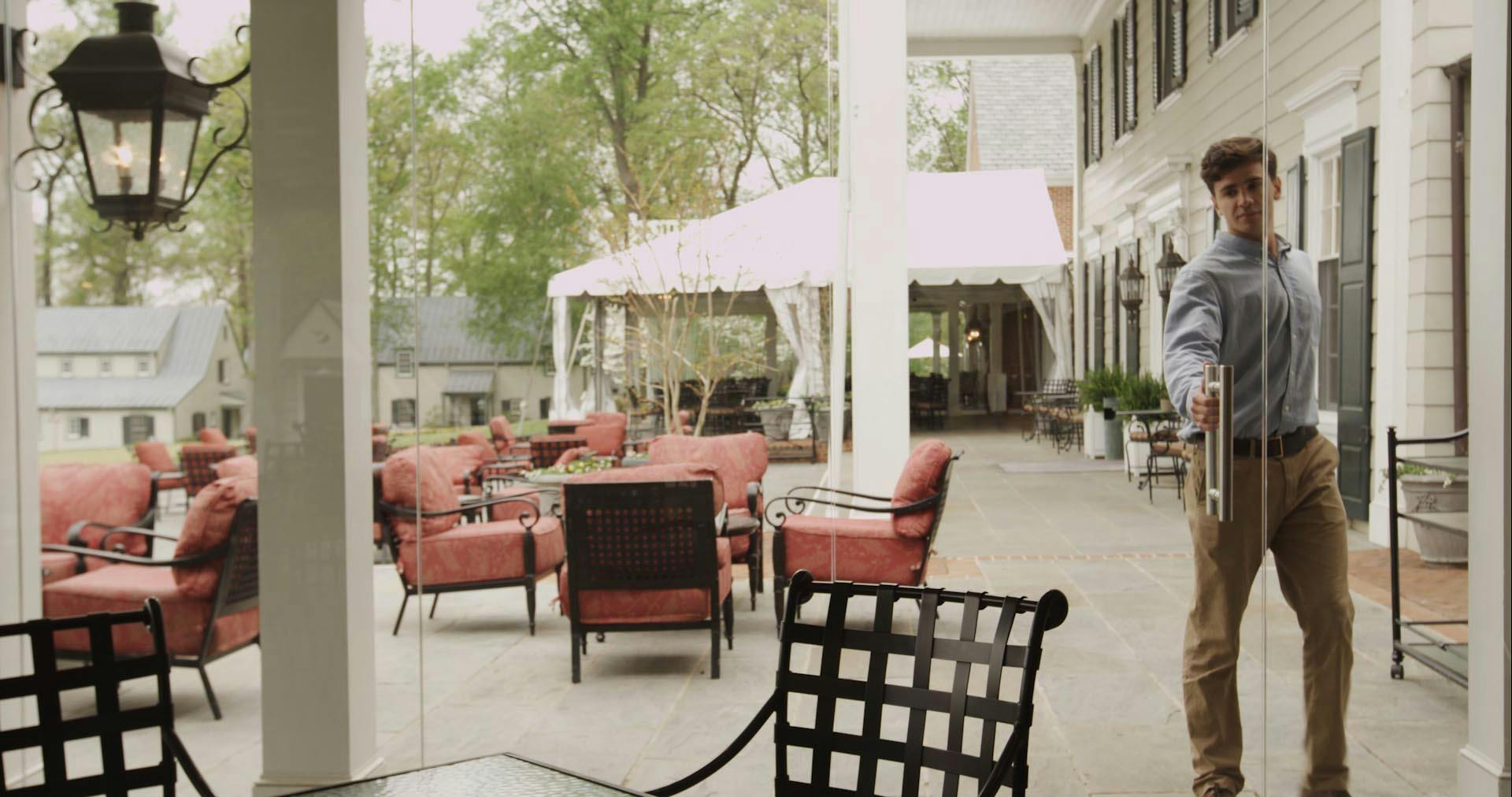 Our HSW75 system is the perfect solution for space management optimization and solving unique design challenges. It allows for advanced stacking options and minimal parking bays to be designed with total customization. Throw it in with our Dedicated Design Team, and you'll be hard-pressed to find a space we can't work with.
Watch the video here.
Questions about our Dedicated Design Team, or how HSW75 can improve your space? Drop us a line at info@nanawall.com