How Secure are Hurricane Sliding Glass Doors? Try a Folding Glass Door Alternative.
By NanaWall Systems, September 30, 2019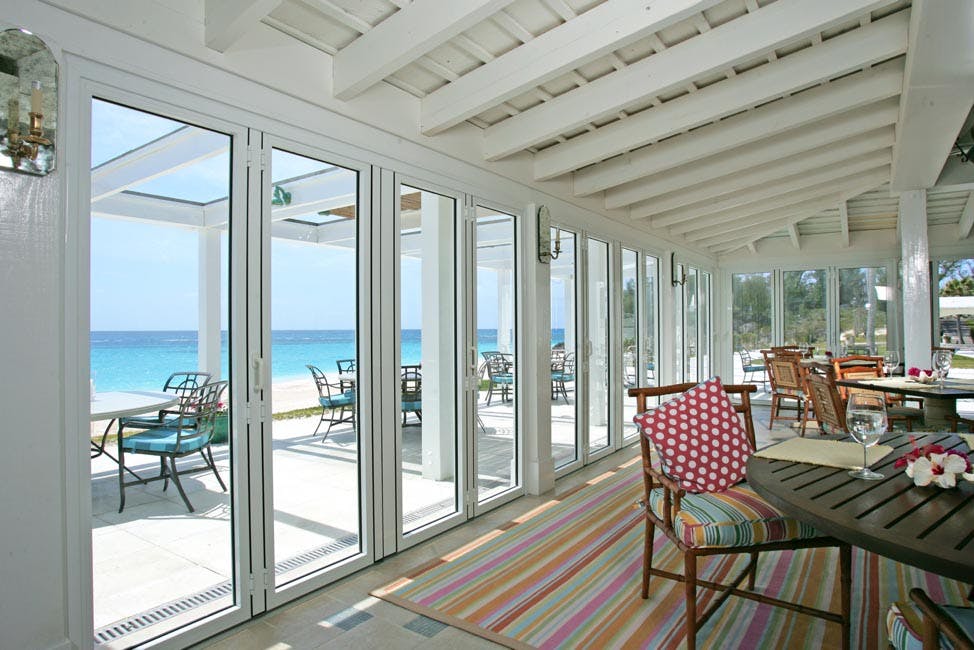 Beautiful views, ocean breezes, and unmatched architectural surroundings are a hallmark of many properties that dot coastlines around the globe. Unfortunately, many properties, from restaurants and hotels to private homes, are at risk during hurricane season.
For many property owners and architects this presents a real challenge: how to maintain safety and security that keeps the integrity of the natural surroundings. Those in hurricane-prone regions often rely on unsightly shutters to protect their properties, but there are other options.
When it comes to protecting a property in a hurricane, it's important to make informed decisions about the products used in the construction and renovations. Knowing what makes a reliable hurricane proof sliding glass door could be the difference between a safe property, or a damaged one.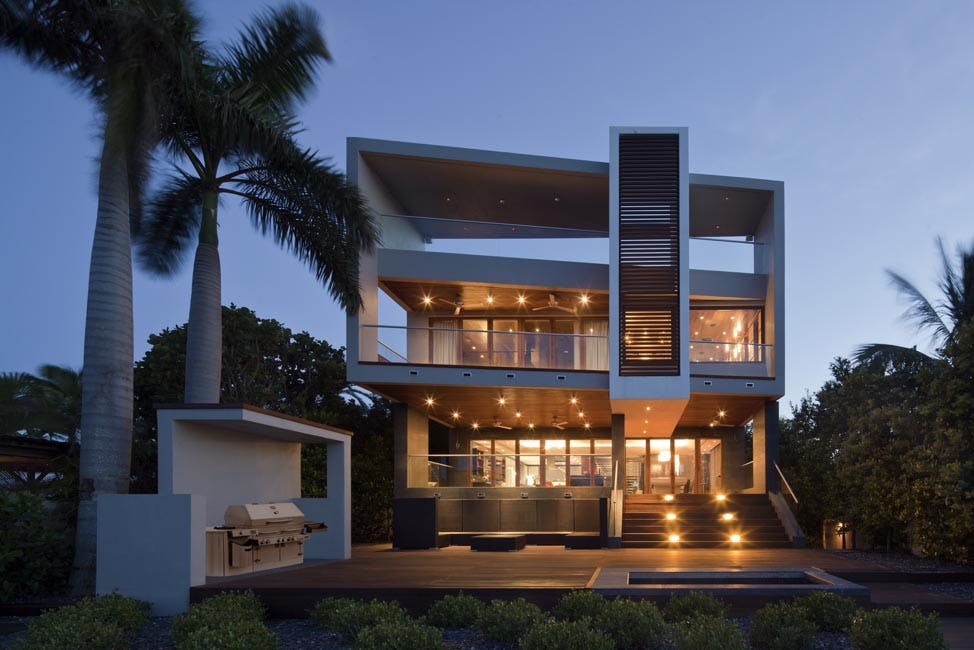 The Science of Hurricane Sliding Glass Doors
Sliding glass doors are a favorite for a reason. They enable quick and easy access to outdoor space and allow for natural light to shine in. But for hurricane conditions, traditional sliding glass doors are vulnerable and are not enough to protect a residential or commercial project from extreme weather conditions. This is why specially designed hurricane rated sliding glass doors come in. Here we will explore what makes these sliding glass doors different.
What are Hurricane Rated Sliding Glass Doors Made of?
Hurricane sliding glass doors are built for extreme, high-impact weather and for many homes located in areas where hurricanes are common, local codes may even require high-impact, hurricane rated glass and windows. Even if local codes do not require this level of protection, it is worth a look into as these doors can prevent events leading to personal injury, property damage, and widespread water damage.
Hurricane Resistant Glass
Hurricane or high impact resistant glass is a type of security glass. High-impact hurricane glass consists of a plastic film between two panes of tempered glass and the frame system which is anchored to the wall. The glass that makes up the door paneling is made to withstand high winds and high-speed projectiles which often accompany a hurricane, making it an optimal solution to protect against extreme weather conditions.
How Secure are Hurricane Sliding Glass Doors?
In order to ultimately answer the question if hurricane protection sliding glass doors are secure, then the facts must be analyzed. How have the doors been tested and how have they performed?
It's important to carefully research and ensure that the door system selected meets climate performance certifications, like the Architectural Manufacturers Association (AAMA) and National Fenestration Rating Council (NFRC). The AAMA tests for high air, water, structural, and forced entry ratings. The NFRC tests for air leakage and condensation. Avoid rebuilding after a hurricane by using a product that is tested and certified.
The Miami-Dade certification is the golden standard and the perfect way to know you have chosen the most secure door. To sum it up, hurricane sliding glass doors can be secure, but only if the certifications are in place to prove it.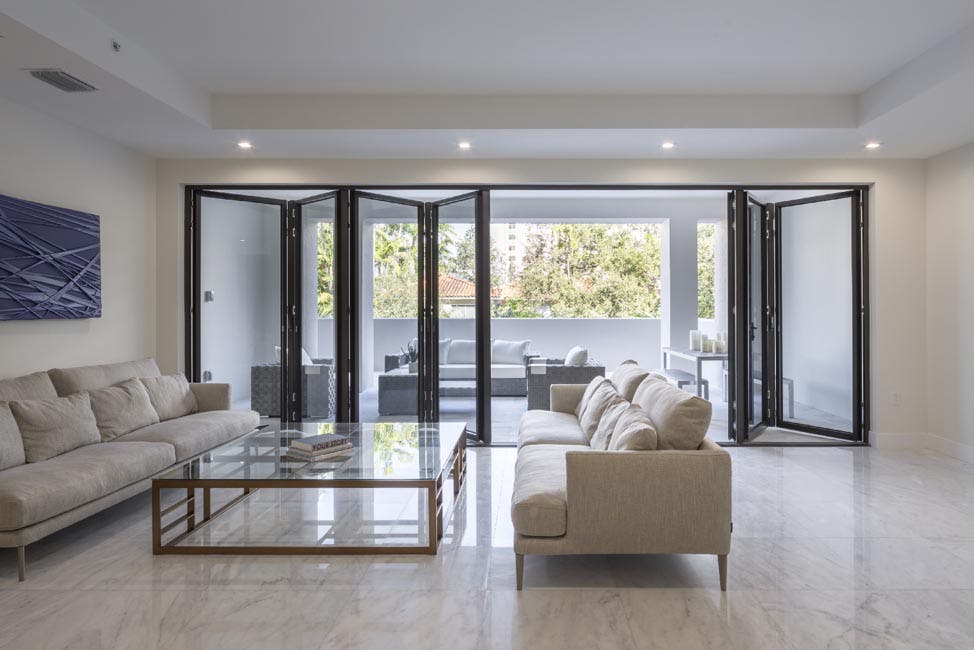 Miami-Dade Approved Impact Rated SL73 NanaWall System
The SL73 is a great folding glass door system to consider in the search for a thoroughly tested, secure and beautiful door. Combining numerous certifications from both local and national entities, including a Miami-Dade certification, the NanaWall SL73 is a hurricane folding glass door system equipped to withstand extreme weather events. Reinforced rollers allow for high wind load performance and impact resistance, and an insulated aluminum core provides comfort for all climates.
Final Thoughts
Whether creating a functional retail space, or a luxurious domestic environment, the combination of precision engineering, beauty, and safety makes NanaWall's hurricane folding glass door system, the SL73, is a premier choice for any coastal property. If a property is in a hurricane zone, it's even more important to choose a reputable hurricane impact sliding glass door or folding door system.
To learn more about NanaWall System's exclusive glass door systems, and our commitment to safety and security, contact one of our helpful, local representatives.