How This Non-Profit Adopted a Modern and Space-Efficient Workplace
By NanaWall Systems, March 27, 2019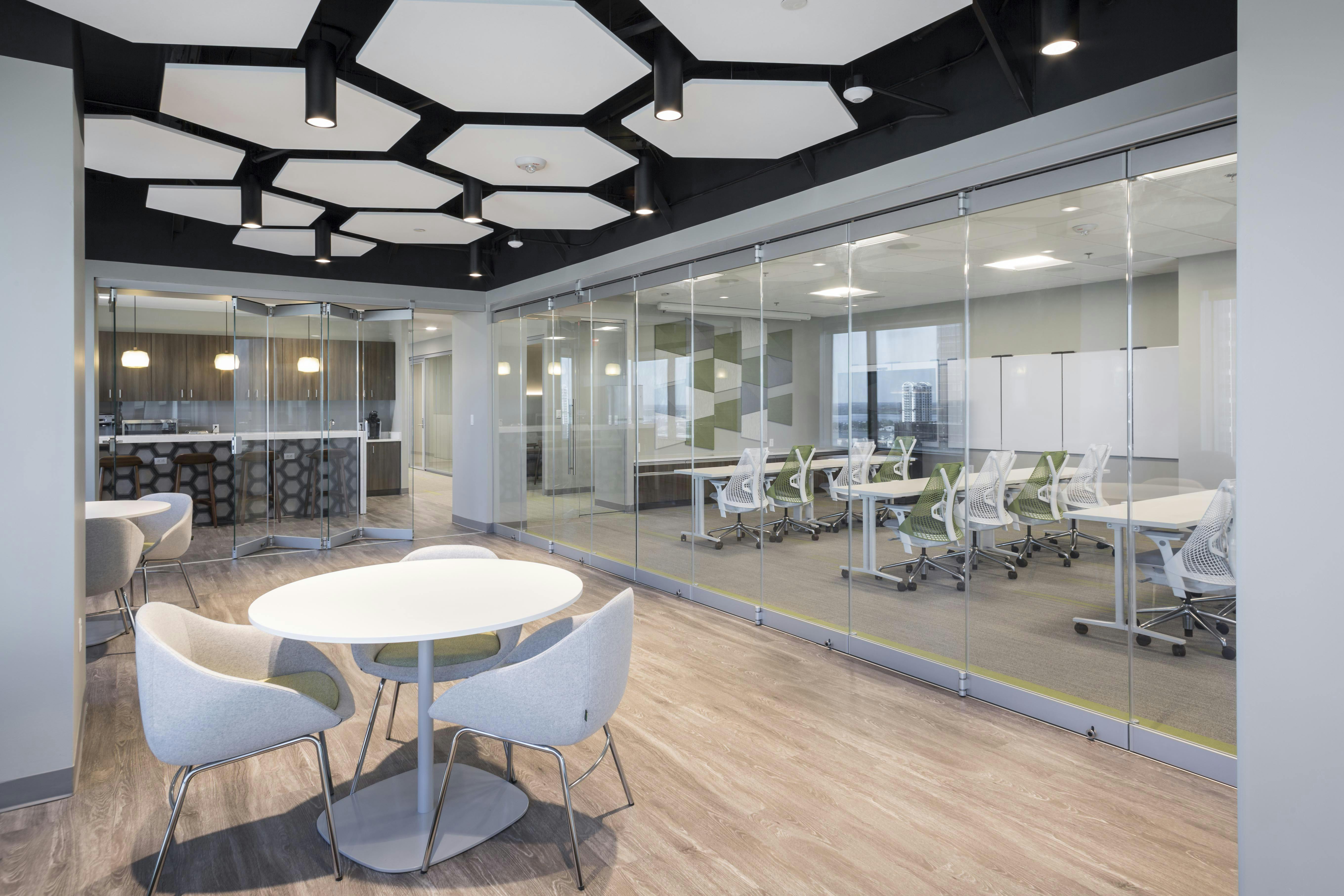 Helios is a Florida-based non-profit working to promote post-secondary educational opportunities in Florida and Arizona. Like many non-profits, Helios hoped to transition its image into that of a modern, sharp company. An important step in doing so was to bring more life into its physical office space.
The previous look of Helios was more traditional, featuring cubicles and isolating offices that we've all had to deal with as employees at some point. Think Mad Men, but not the main characters' spiffy offices, everybody else's. To tackle the renovation, Helios recruited the services of BDG Architects.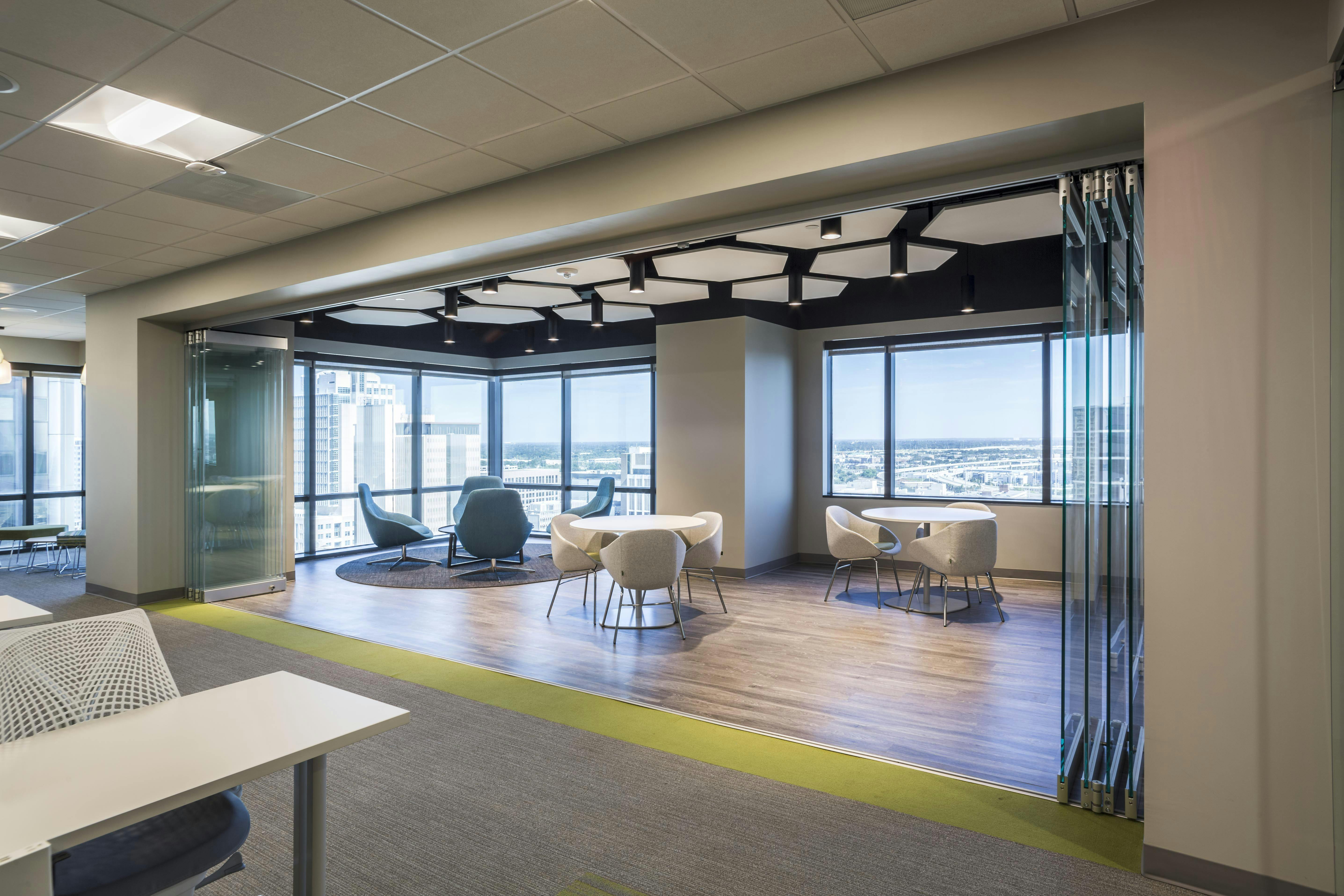 Space-Efficient Workplace Design
Helios' goal of a full rebrand was top-of-mind as BDG Architects got to work. The physical end-result is now an office with light-filled contemporary spaces including huddle rooms, lounges, and a training room with desk seating. The more impactful result is a workspace that employees are productive in and one that they can serve the community in.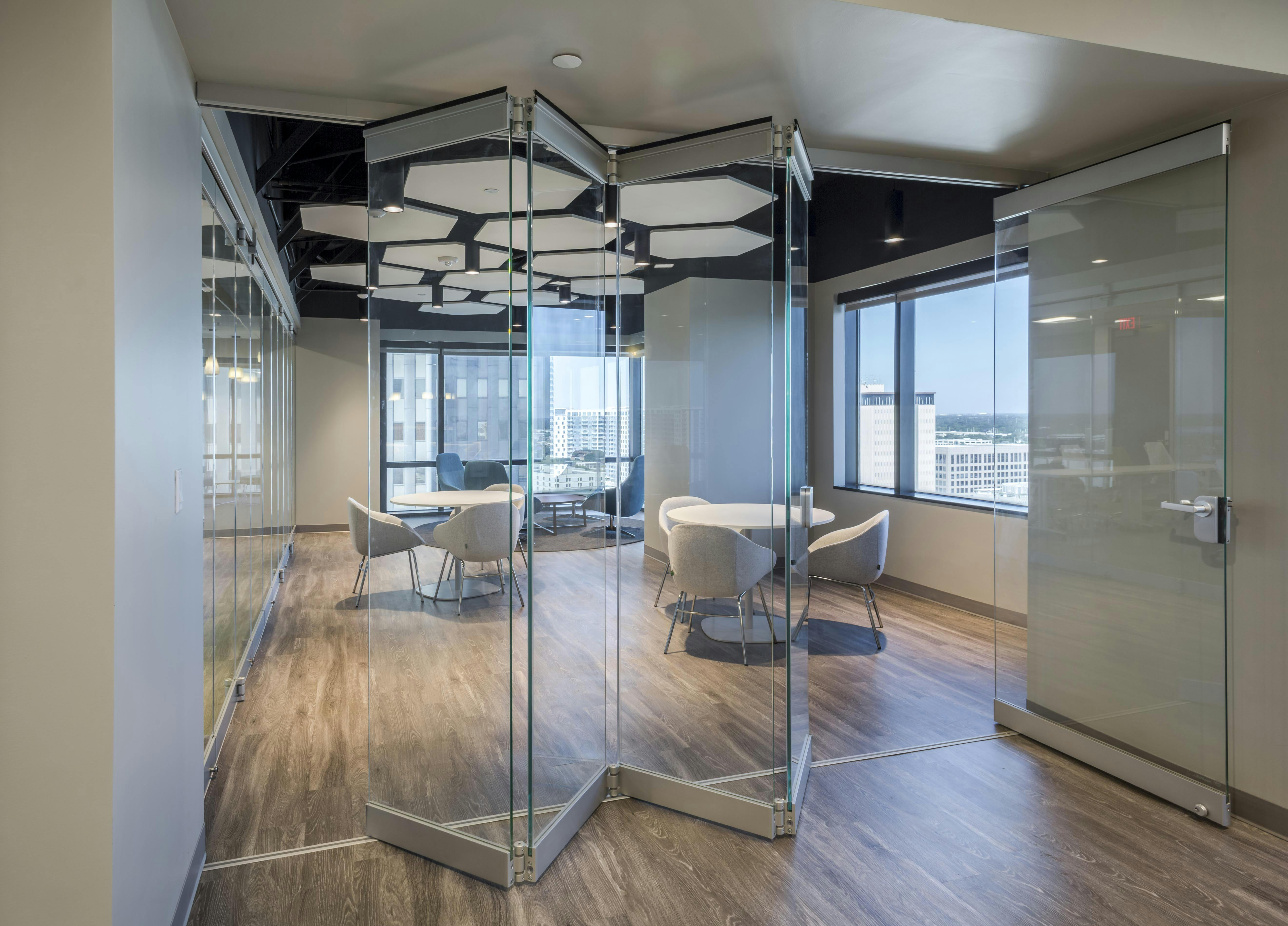 Given the important role of community engagement in Helios' business, one of the top requirements of the remodeling project was a collaborative area for holding community events. BDG Architects made this request a reality by installing NanaWall FSW75 frameless folding wall systems.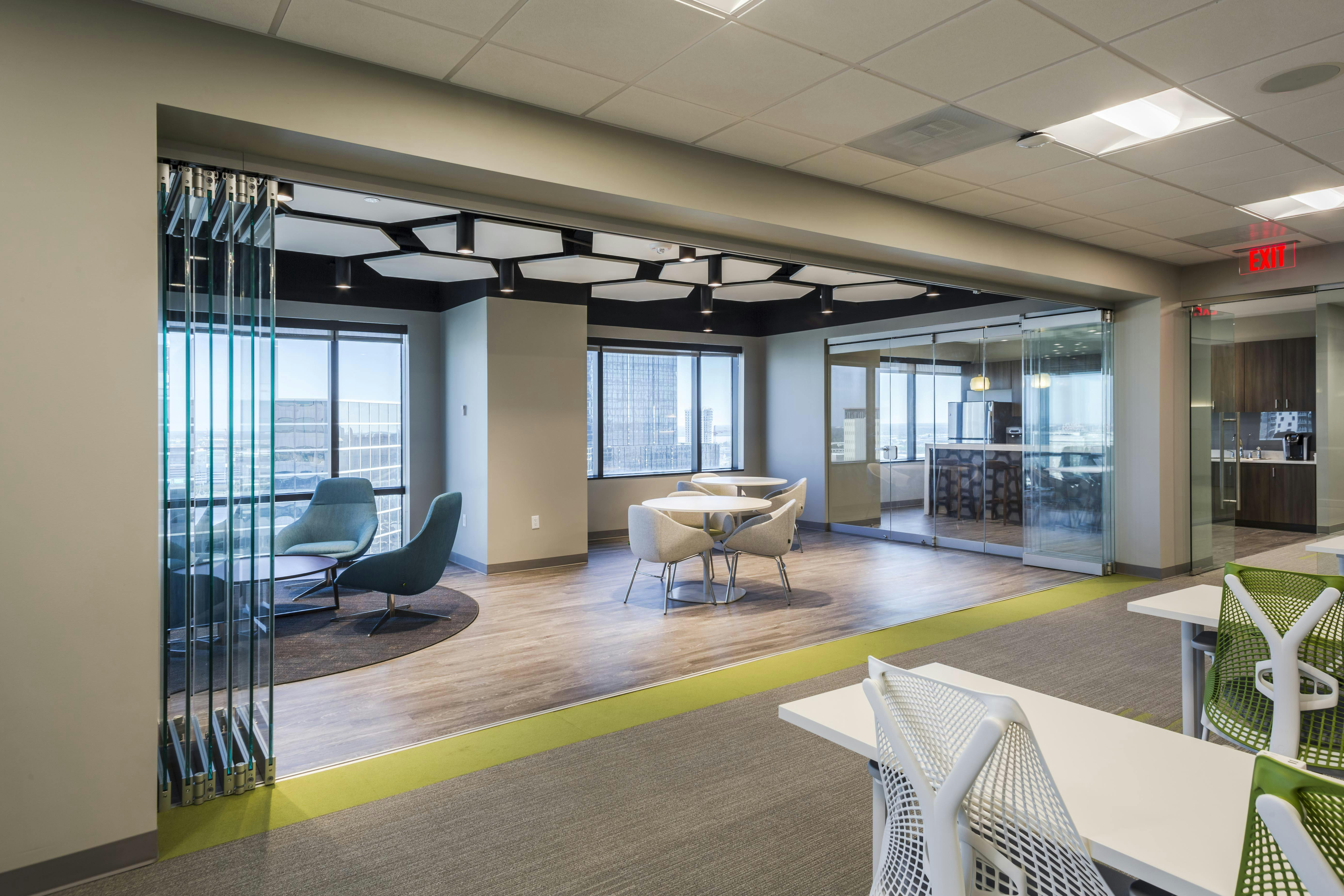 The frameless folding wall system acts as a flexible divider between Helios' training room, lounge, and kitchen areas. When the NanaWall system is shut, the rooms are separated in order to serve their respective purposes. But when the NanaWall system is retracted, the areas meld into the ideal open space for events and mingling - the ultimate in space-efficient workplace design.
To open this NanaWall system is an effortless process as the panels are easy to maneuver. When it is fully retracted, the panels stack neatly at either end of the opening to maintain the space efficiency it creates and optimize the small amount of square footage available.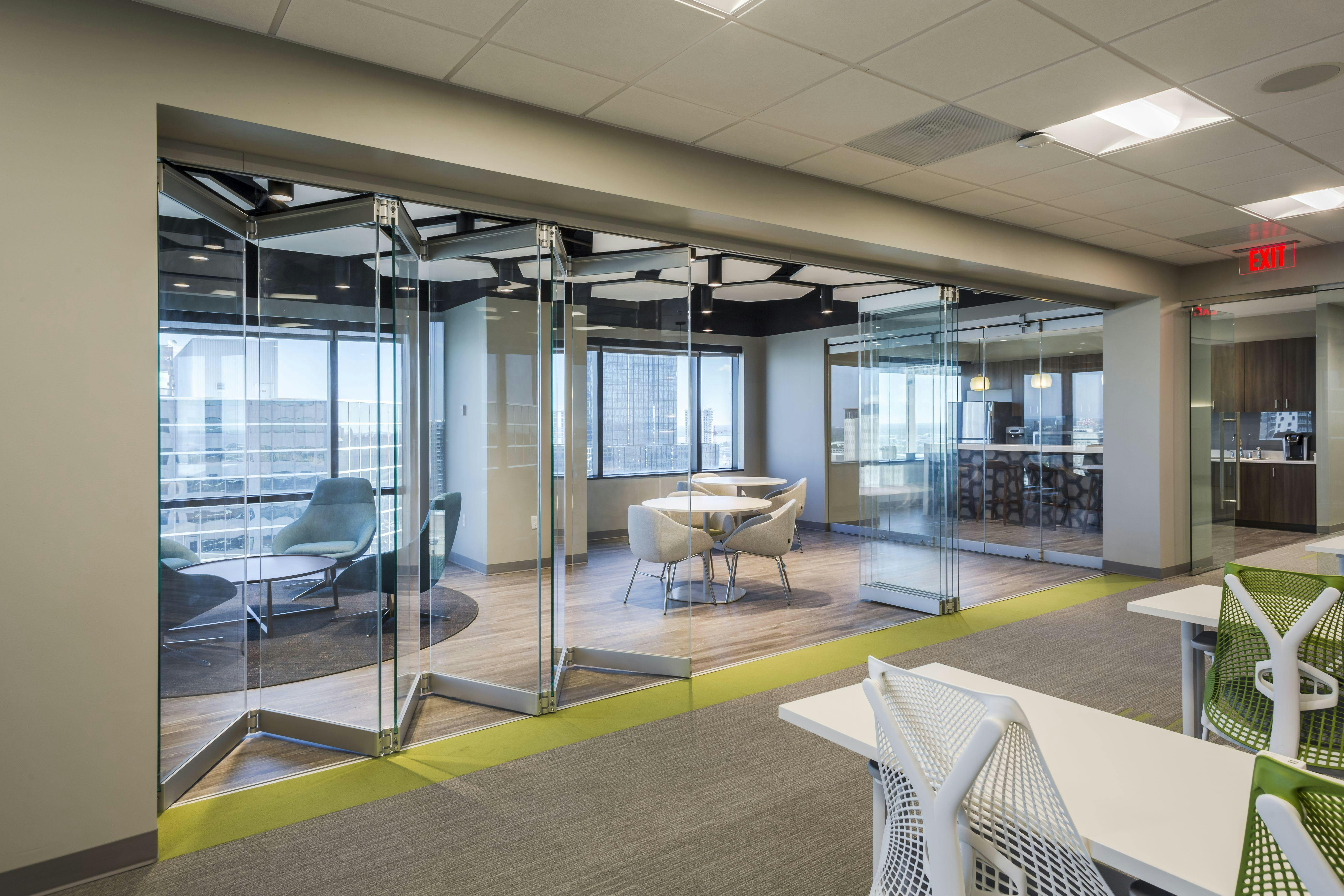 The BDG Architects also selected NanaWall FSW75 because it is an all glass divider with a frameless nature. To have the interior folding glass wall be transparent and without vertical stiles allows for maximum light streaming and a sense of openness in the Helios office.
We're glad that we could be a part of the environment that BDG Architects created for Helios, and that the space-efficient workplace designed is helping the organization serve its constituents. If your organization is interested in what NanaWall FSW75 can add to the office space you're constructing, email us at info@nanawall.com