How This Prominent Boardroom Manages to Show and Not Tell
By NanaWall Systems, October 8, 2018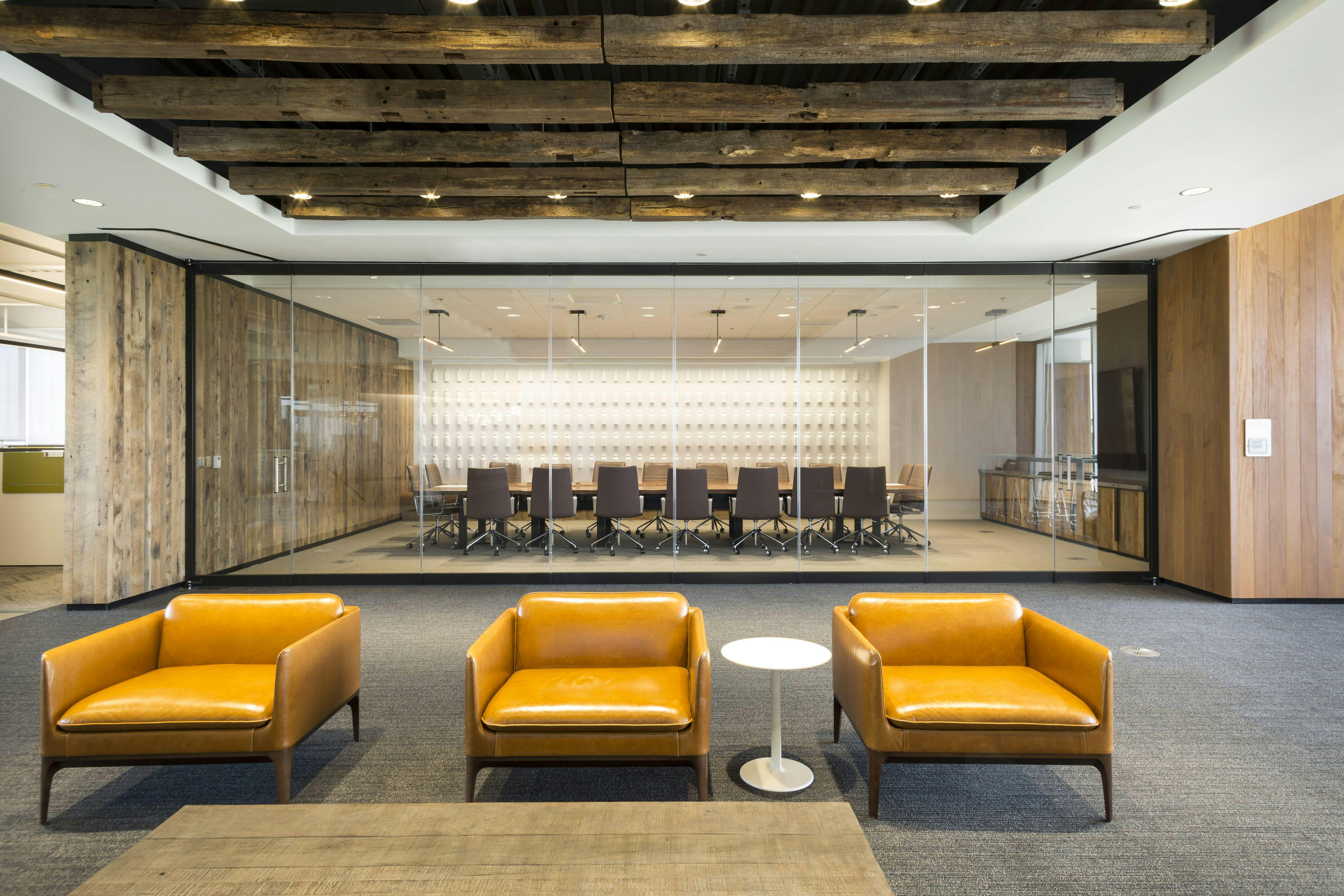 The Dairy Farmers of America (DFA) is the fourth largest dairy product company in the world. After years of being headquartered in an antiquated building with aging infrastructure, leadership at DFA decided it was time to get some new digs. Architecture firm, HOK was hired by DFA to begin the process of designing and constructing a new building that would provide a variety of working environments.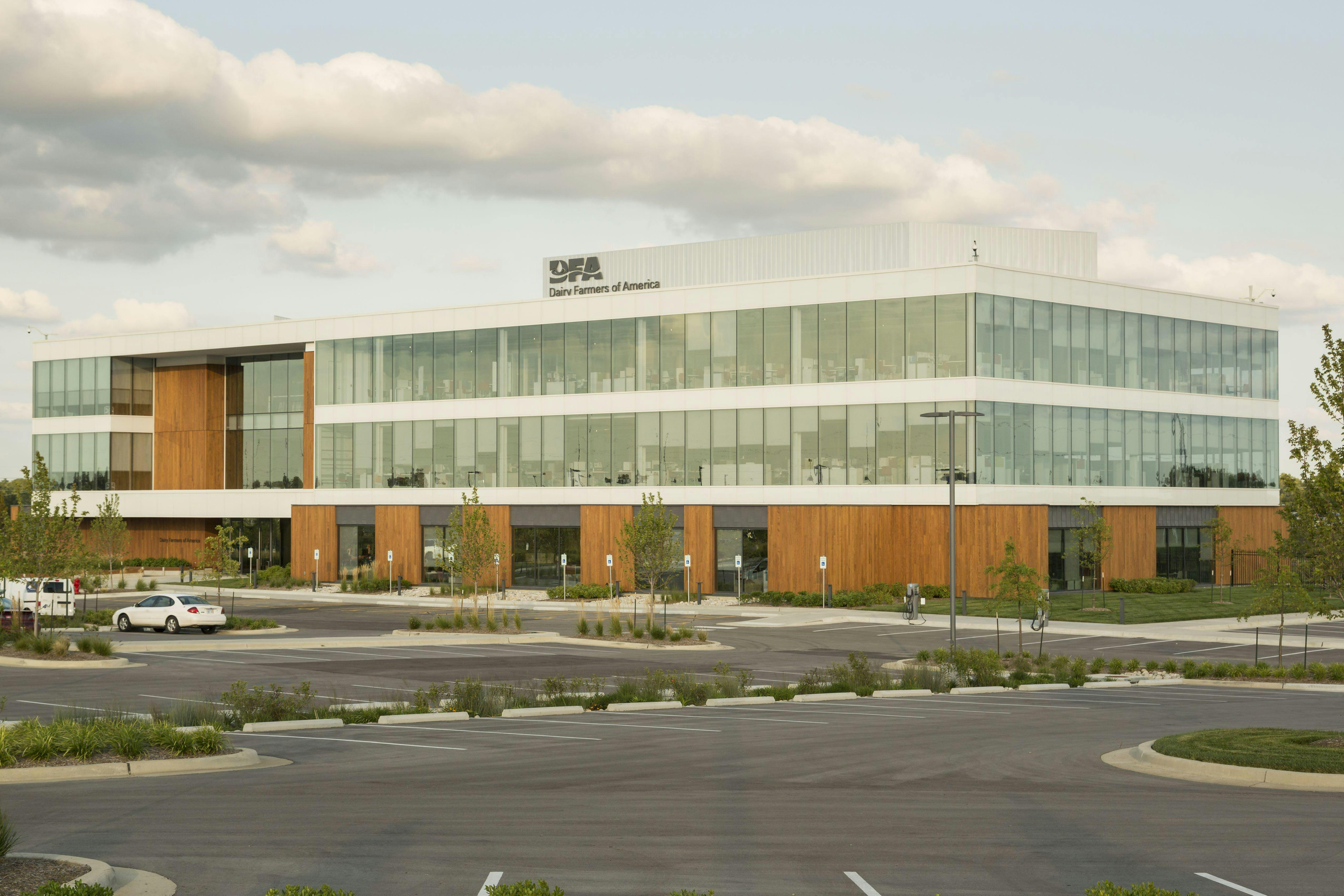 The new headquarters, now complete, are designed in a soft "B" shape left open at the center. Its design reflects DFA's identity while meeting its aesthetic and functional requirements. "This is a farmer-owned cooperative, and represents and honors the farmer," explains Eric Linebarger of HOK, Des Moines, lead designer of the project.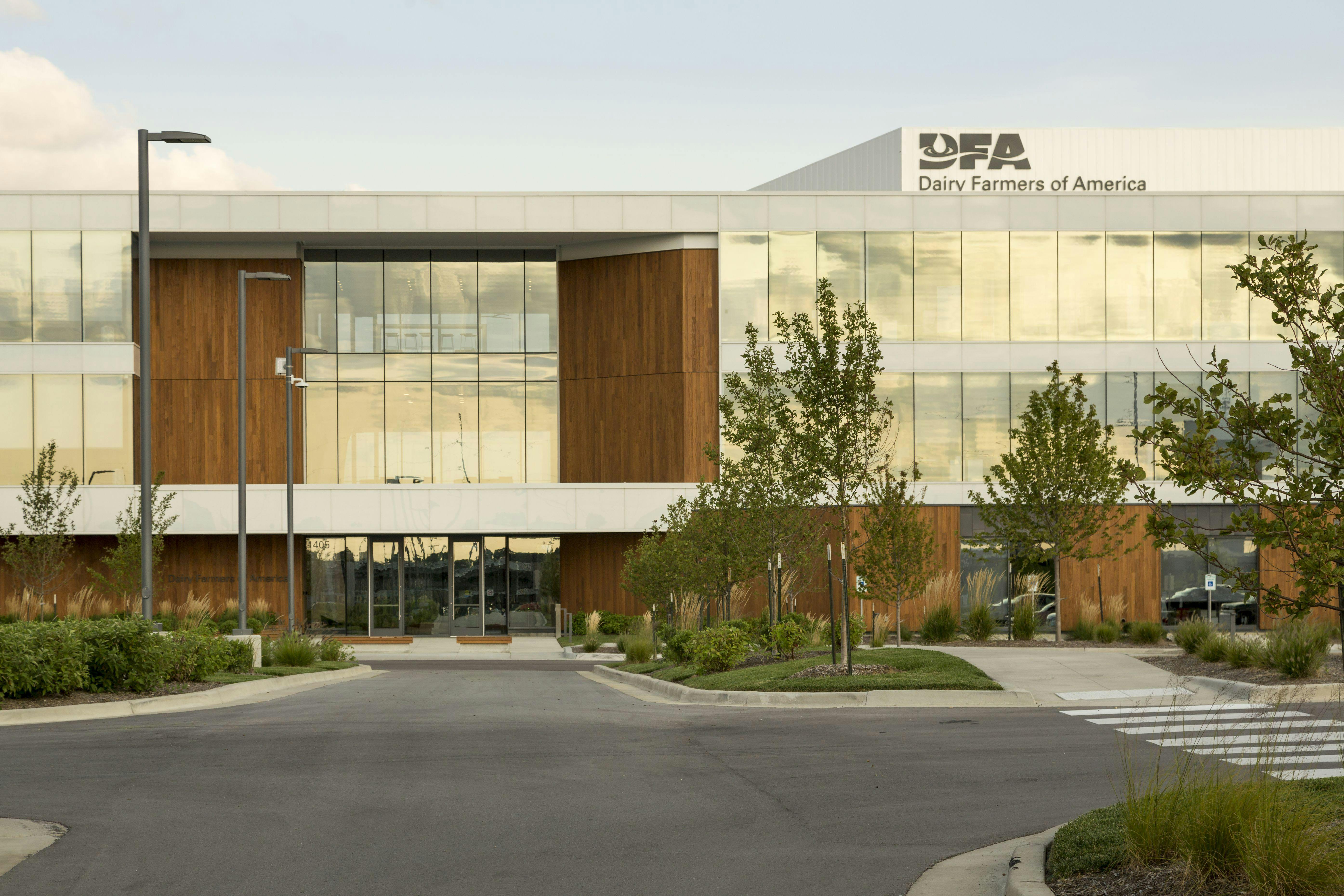 The new three-story building is also a reflection of the way the company wants to work; shifting away from a work environment with 126 offices and no common spaces, to one with 11 offices and 99 meeting rooms.
The 2nd and 3rd floors are lined with glass meeting rooms that flood the interiors with light.
According to Senior Vice President of DFA, Monica Massey, "The nicest meeting room we have in this building is the boardroom."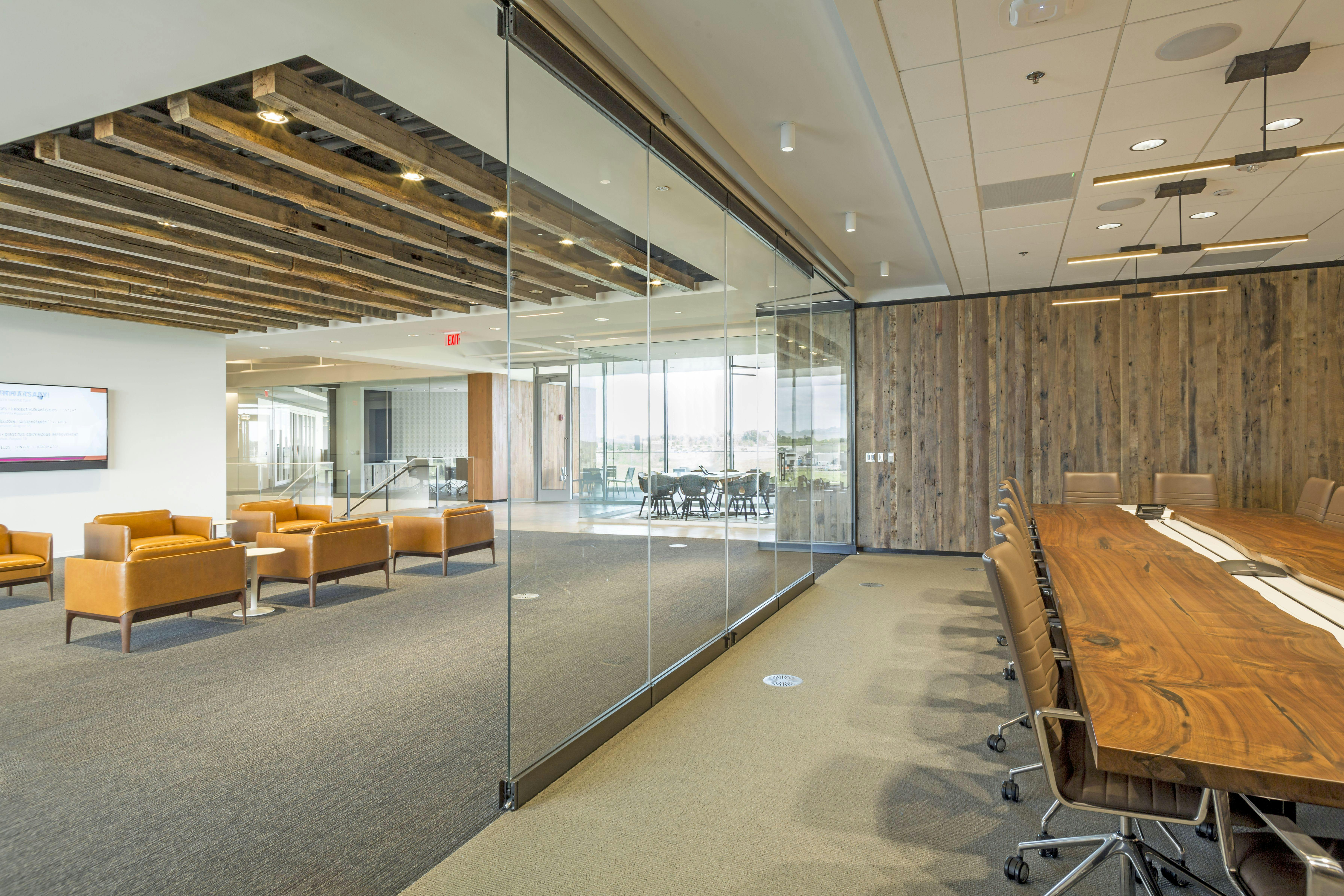 Prominently located at the head of the main staircase, facing a lounge area, the boardroom with its sleek frameless glass walls and wood paneling almost looks more like an art installation than a conference room. The design of the space is symbolic of both DFA's history as well as its modernity.
A ripple of white stripes the center of the wooden conference table to evoke milk, surrounded by a flock of leather seating, weathered barn wood cabinetry, and a long white wall embossed with life-sized bottles of the pale dairy beverage. "That's where we gather when we have guests" comments Massey.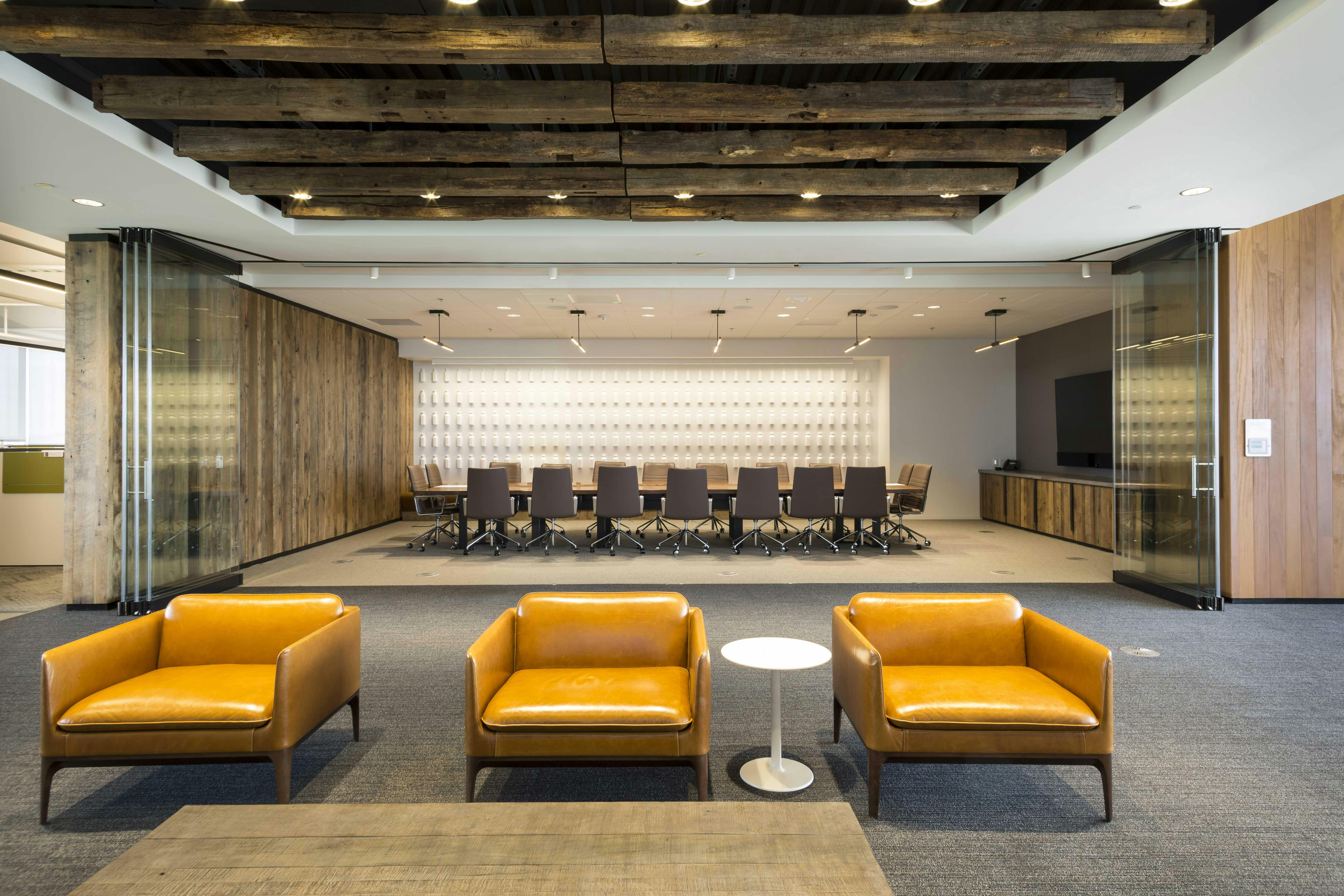 The boardroom's prominent location, while great inspiration to create a particularly showy space, did present a slight privacy conundrum. The boardroom adjoins a public meeting space, and DFA wanted to ensure that any confidential material discussed during meetings would not be overheard.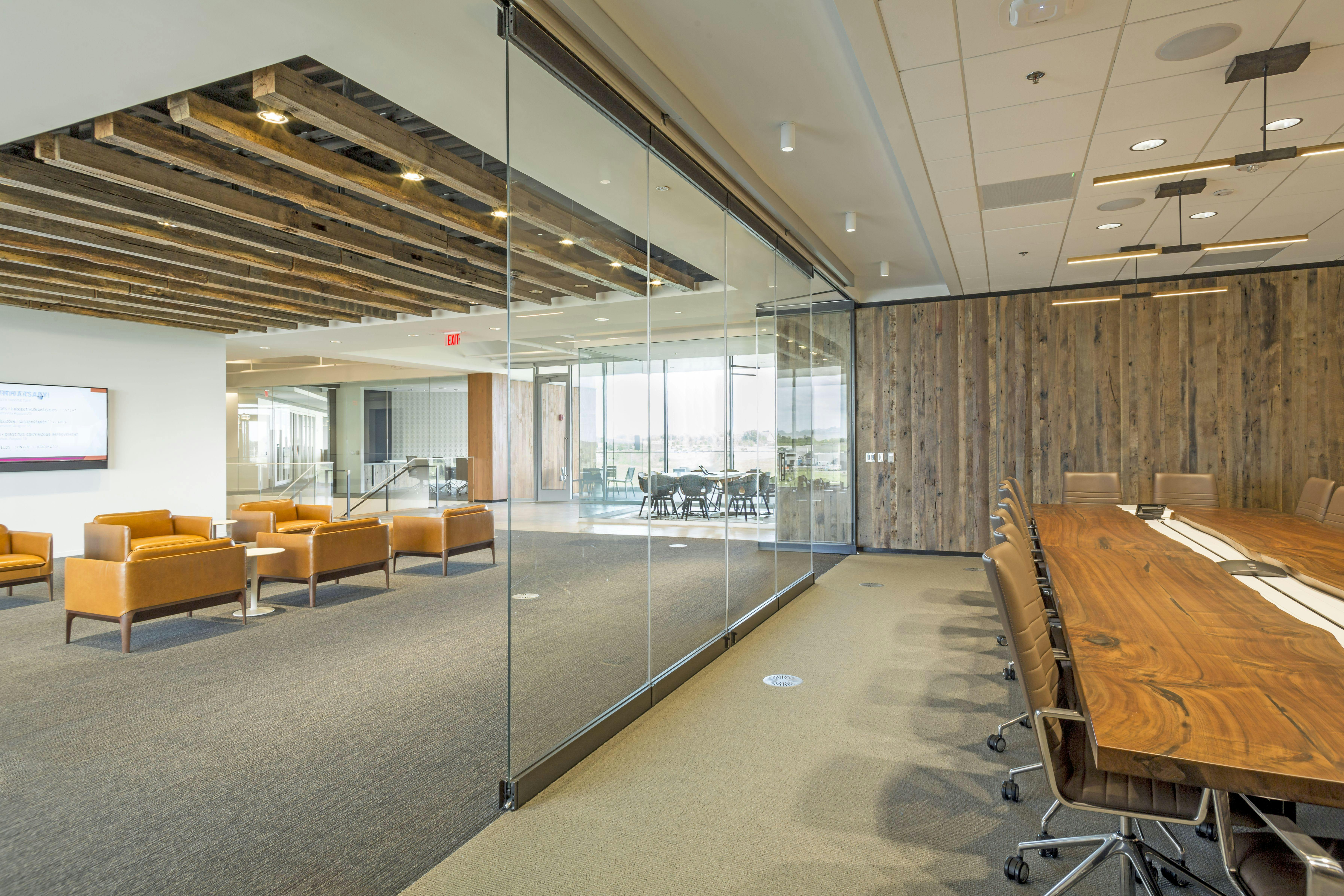 HOK selected PrivaSEE, our patented frameless opening glass wall, to ensure that the space would be acoustically isolated, yet still able to showcase its whimsied and symbolic styling. The 36 STC sound-rated PrivaSEE system is equipped with specialized transparent acoustic seals and drop-down floor seals that deploy automatically when the panels are interlocked.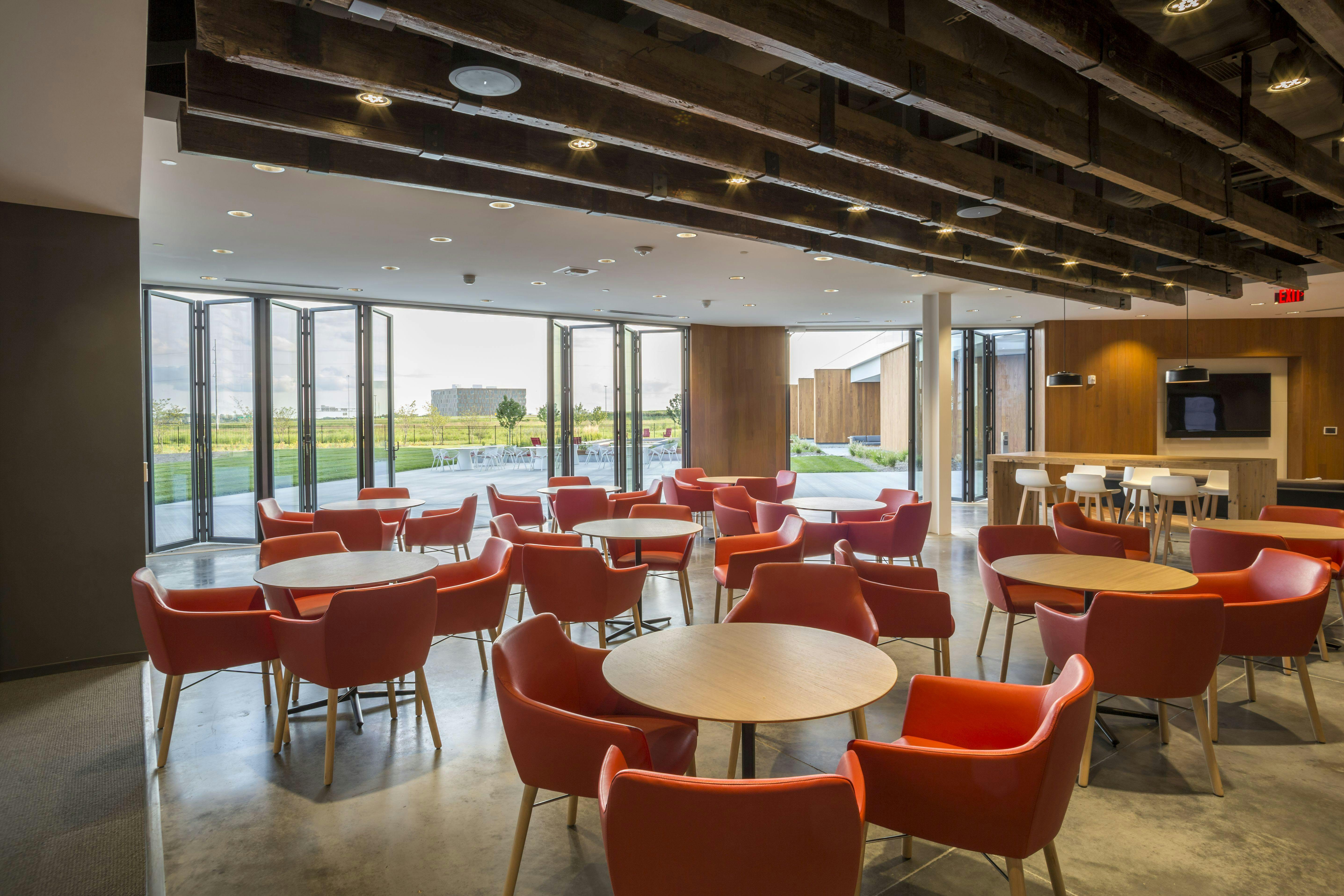 The DFA boardroom functions exactly as intended, and those who use it could not imagine a more fitting space.
The building has two SL70 NanaWall systems in its first floor café. The systems are often kept ajar to meld cafe and countryside, allowing café patrons to enjoy idyllic views of cows grazing upon the prairie.
Questions about PrivaSEE? Contact us!