How to Connect to Nature Year-Round with Opening Glass Wall Systems
By NanaWall Systems, January 11, 2023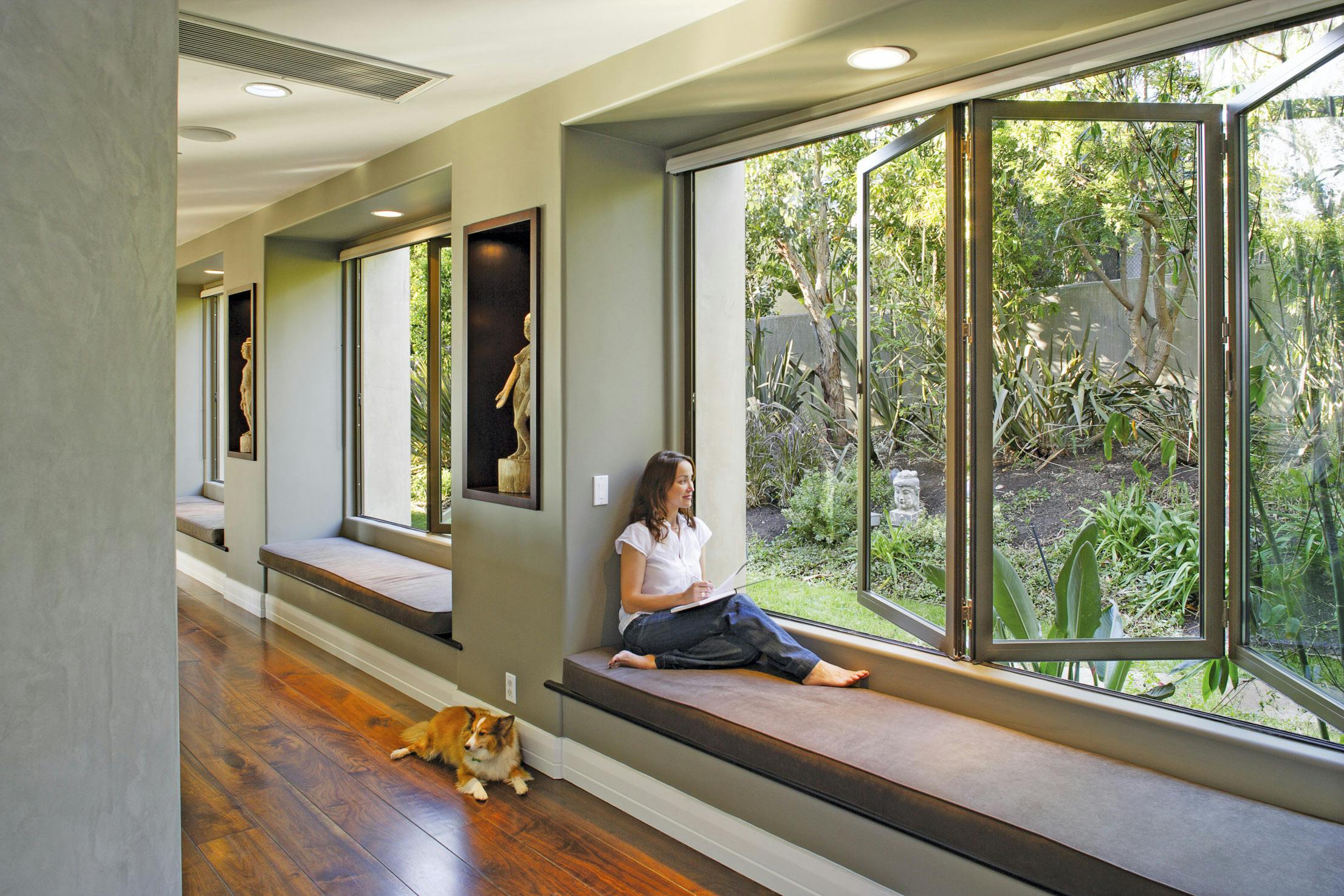 A few years ago, biophilic design revolutionized the way we build our living spaces. At its basic concept, biophilic design aims to connect people within living structures to the natural world outdoors. Bright and airy living spaces that open to the outdoors are prioritized, as well as extensive fenestration for optimal transparency. More and more, opening glass wall systems are being incorporated into residences to achieve an authentic connection to the natural world. These flexible design solutions, however, are accompanied by a plethora of other benefits like space maximization and weather protection. Let's dive deeper into why it is important to let your home connect to the outdoors.
Opening Glass Wall Systems: Why Staying Connected to Nature Matters
According to the American Psychological Association, exposure to nature has been linked to improved attention, lower stress, better mood, and a reduced risk of psychiatric disorders. Whether it be sitting in front of a screen at work during the day or lounging on our sofa at home in the evening, we spend most of our time indoors. Once in a while, the outdoors calls to us in the form of a hike, a walk around the neighborhood, or simply relaxing by the waves at the beach. Exposure to sunlight has also been linked to increased serotonin levels, which in exchange, improve our moods.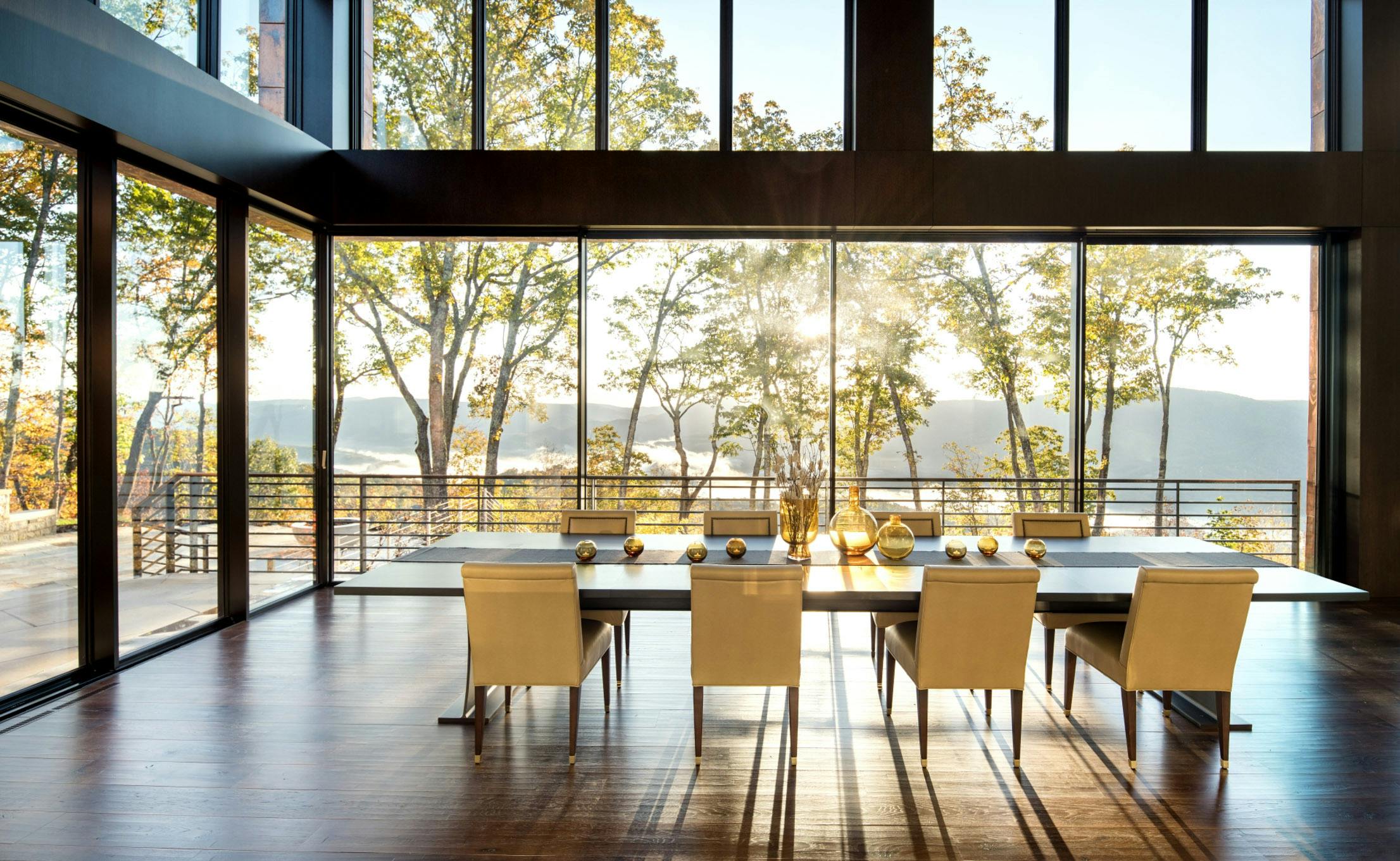 What is Year-Round Indoor/Outdoor Living
It's difficult to grasp the idea of indoor/outdoor living during the cold weather season, especially in areas accustomed to snow and frost. In these situations, architecture turns to effective design solutions that maintain a connection to the outdoors but without being exposed to the elements. Opening glass wall systems offer a flexible floor-to-ceiling window to green landscapes, fresh air ventilation, and plenty of sunlight, facilitating a continuous connection to the outdoors every day of the year. These systems can open wide during warm weather seasons for a fully immersive experience. During cold weather months, large glass panels optimize sunlight and natural views, but without the chill.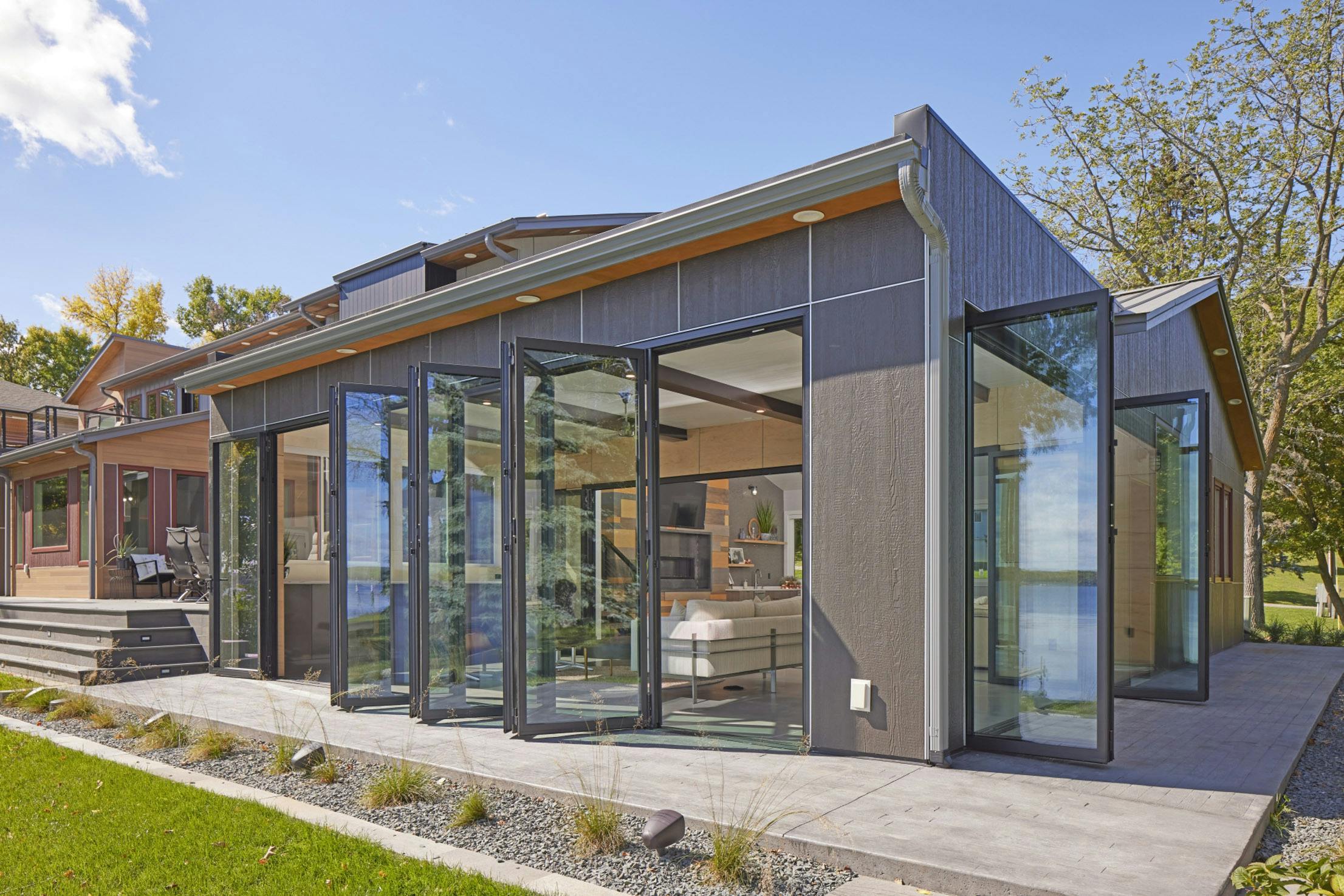 Creating a Dedicated Indoor/Outdoor Living Space
How can you enhance your home's connection to the outdoors without committing to extensive, and costly, renovations? Start by leveraging the benefits of moveable glass walls in your most utilized spaces like the living room or kitchen—the bigger the opening the better. You can even enhance your kitchen with a Kitchen Transition configuration to create an indoor/outdoor bar area perfect for al fresco dining from the comfort of your home. Better yet, you can designate a dedicated indoor/outdoor living area like a sunroom or covered patio to create a more immersive experience. What better way to enjoy a snowy winter day or the singing birds in summer!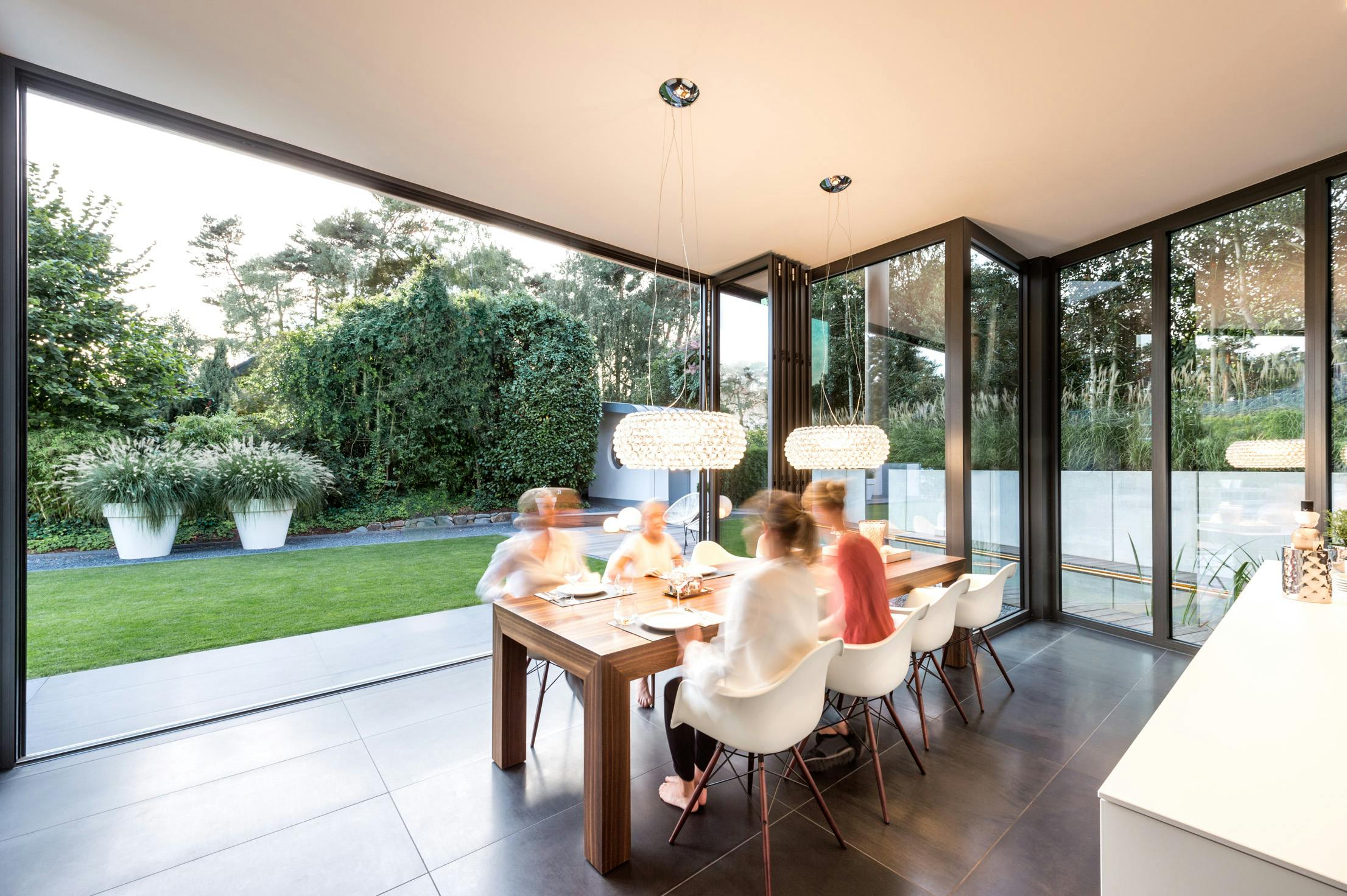 Embracing the Outdoors with Moveable Glass Walls
Opening glass wall systems enhance our connection to nature in more ways than we can imagine. Minimal frames allow for more glass to fully maximize transparency, views, and sunlight when the panels are kept closed. Easily operable panels glide on barely-there tracks to facilitate large wall openings that invite fresh air and soothing nature sounds like birdsong, rustling leaves, and even ocean waves in coastal areas. The threshold between indoors and outdoors becomes practically nonexistent, allowing for quick and easy transitions inside and out. These moveable glass walls are also engineered to meet the demands of mid-rise and high-rise applications, allowing a connection to nature in multifamily dwellings. All this while providing advanced security features and long-lasting durability.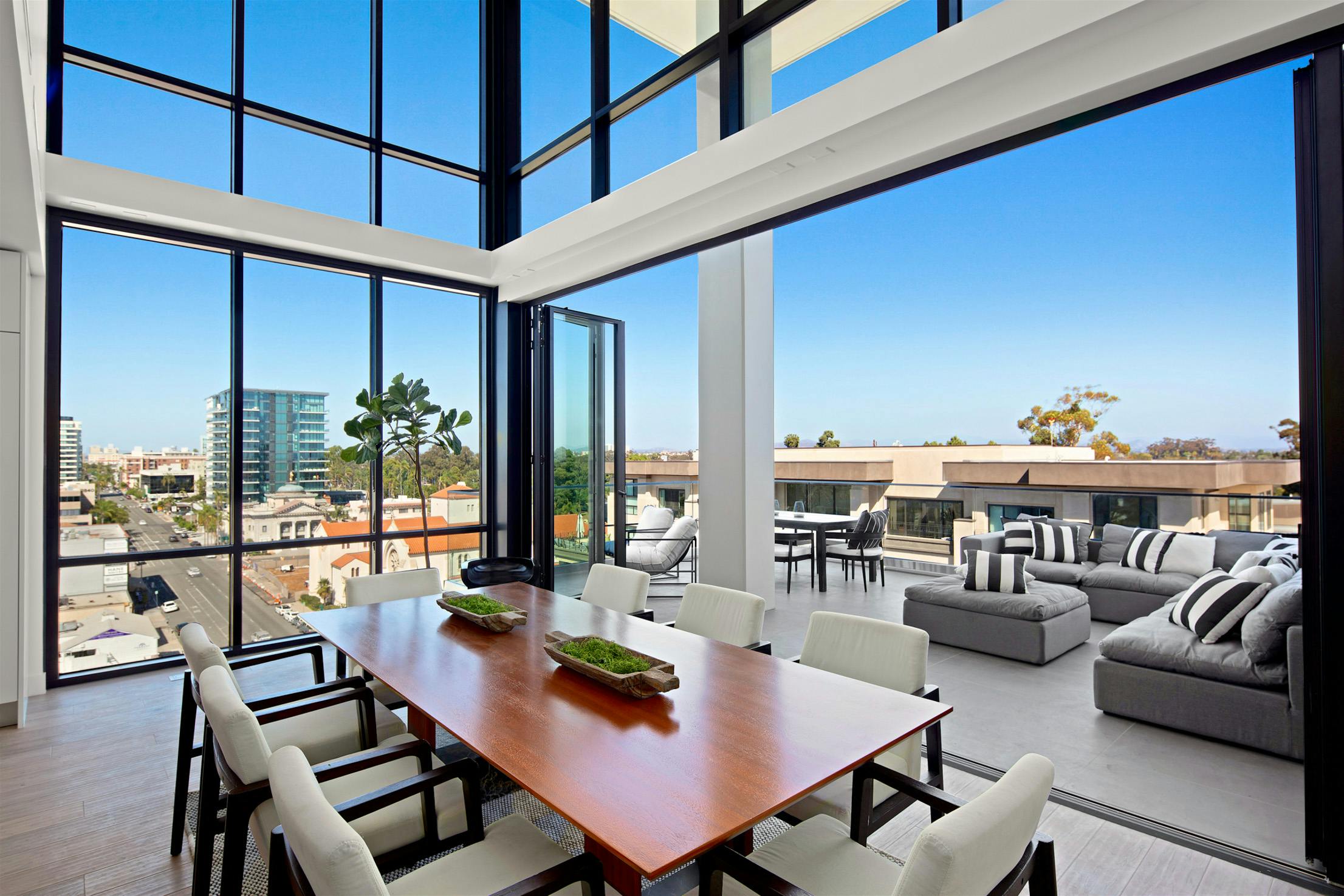 Weather Performance When Needed Most
Year-round indoor/outdoor living calls for weather-performing and energy-efficient moveable glass walls that protect interiors from the elements without sacrificing a connection to nature. NanaWall systems are offered with double and triple glazed glass panels to enhance thermal performance and maintain comfortable interiors no matter the season. In addition, these opening glass wall systems feature thermal breaks within their frames for enhanced insulation. Spend more time enjoying the benefits of indoor/outdoor living and less time worrying about maintenance and costly energy bills. These durable systems can withstand high winds, consistent rain, and heavy snow, providing maximum comfort even when lounging up against the glass and enjoying the view.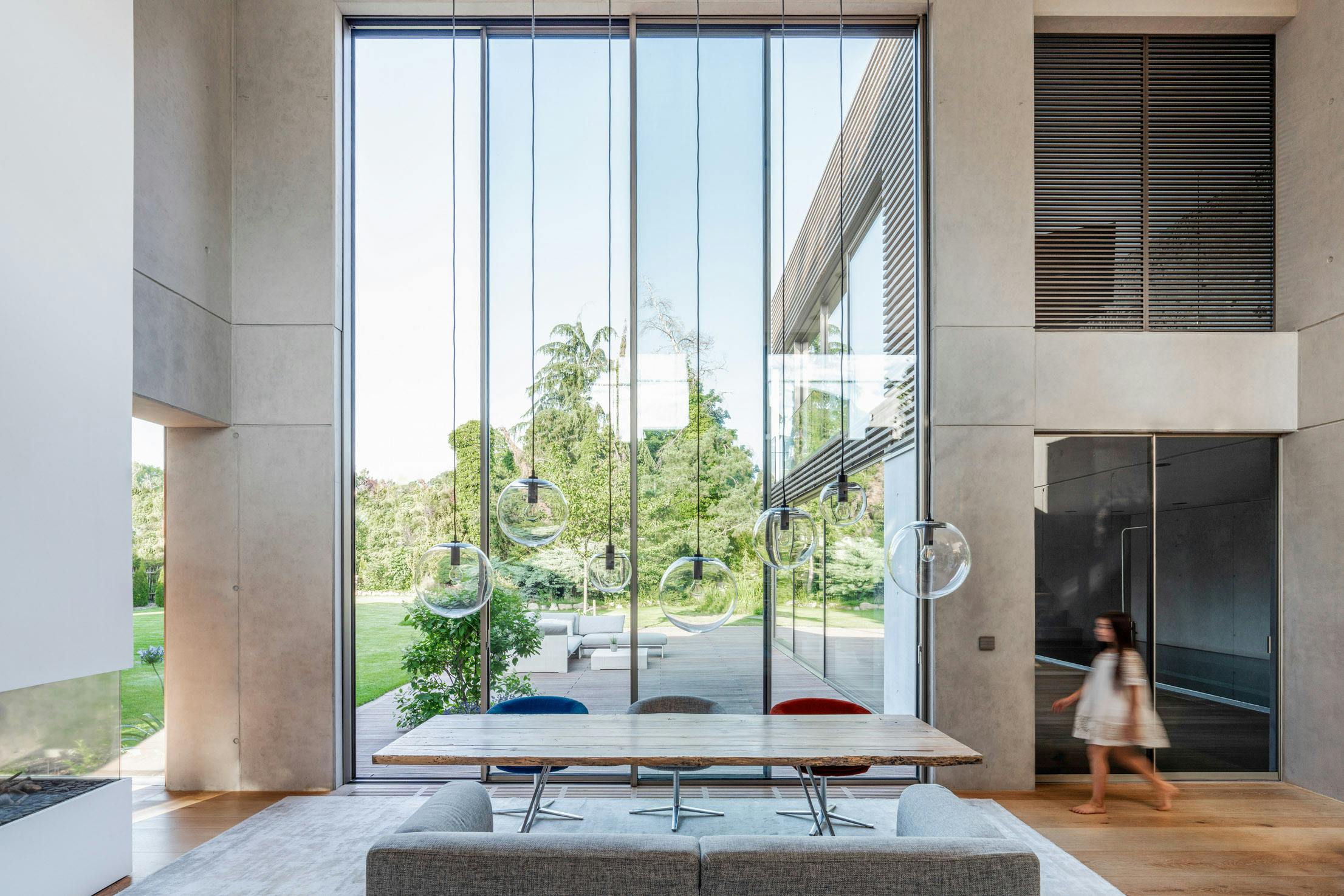 Customizable to the Needs of Every Household
NanaWall opening glass wall systems are customizable to the needs of every lifestyle and home aesthetic. Choose from aluminum, wood, or clad frames depending on preference, or customize them with over 200 powder coating options. In addition, you can select between sliding or folding panels to better serve your space requirements. With new innovations like the FourFold and SixFold panel sets of Generation 4 Folding Glass Walls that allow for wider openings, the possibilities are endless. Swing panels can also be specified to facilitate indoor/outdoor transitions when systems are kept closed. With various options, you can select the most appropriate floor track style for your project.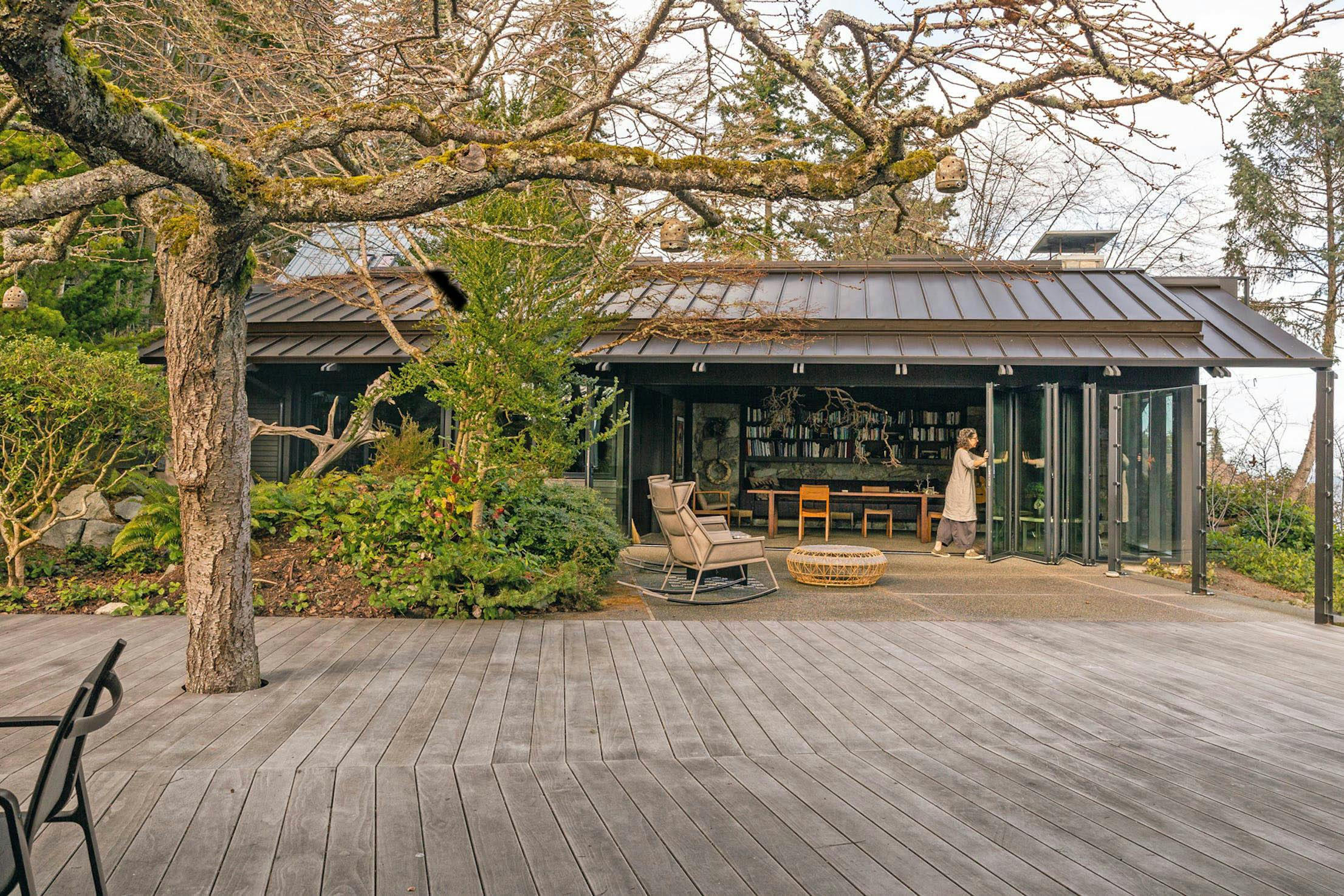 Final Thoughts
Ready to enhance your connection to nature from the comfort of your home? The benefits of inviting the natural world into our everyday lifestyles and living spaces are endless. From creating mood-boosting bright and airy spaces to wide open spaces ideal for entertaining, these systems enhance the overall value of our home with impressive long-lasting durability. Aside from being fully customizable to every project, opening glass wall systems offer advanced weather performance that ensures low maintenance and protection from harsh weather. NanaWall moveable glass walls are independently tested for air, structural, forced entry, and sound control with excellent results. So, whether it be an apartment on the fifth floor of a multifamily complex or a sprawling home in the mountain, stay connected to nature with a moveable, floor-to-ceiling window to the outside world.

Discover how other homes embrace indoor/outdoor living with moveable glass walls in our extensive photo inspiration gallery!