How to Master Mid-Century Modern Renovation? Tip One: Modernize the Glass Walls
By NanaWall Systems, June 12, 2019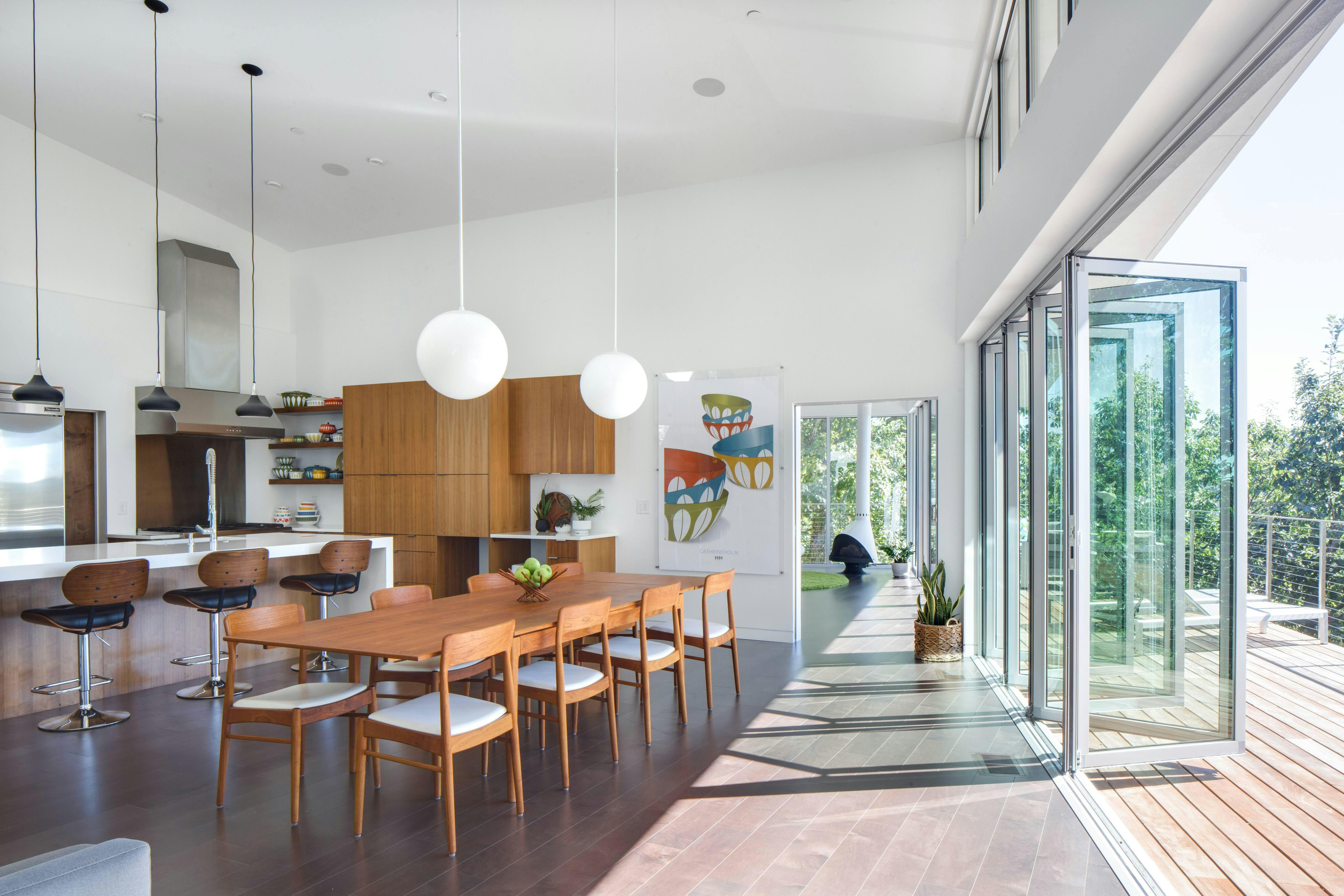 Figure 1: A Mid-Century Modern home in Tennessee that is lined with NanaWall systems in the rear of the home. // Photo: ©Chad Mellon
Mid-Century Modern architecture is the result of some of the best architectural minds in American history. Frank Lloyd Wright's prairie homes initially inspired the style. However, architects like Richard Neutra, Charles and Ray Eames, and Eero Saarinen made it their own. Perhaps the best-known example of Mid-Century Modern building comes from the real estate developer, Joseph Eichler, who popularized the design in a residential setting by building nearly 11,000 homes across California.
These structures were exceptionally built and have stayed stable over the years. Made in the '50s and '60s, they've withstood nearly 50-70 years of occupants. Many of the homes endured little more than minor fixes. However, now occupants recognize the need to upgrade the iconic homes and their antiquated glass walls. Subpar performance in energy-efficiency, acoustics, temperature comfort, and outdated aesthetic choices are all reasons for tackling a remodeling project of a Mid-Century Modern.
Restructuring a masterpiece is a challenging task. However, we've seen a few common strategies that made for successful remodels of Mid-Century Modern homes.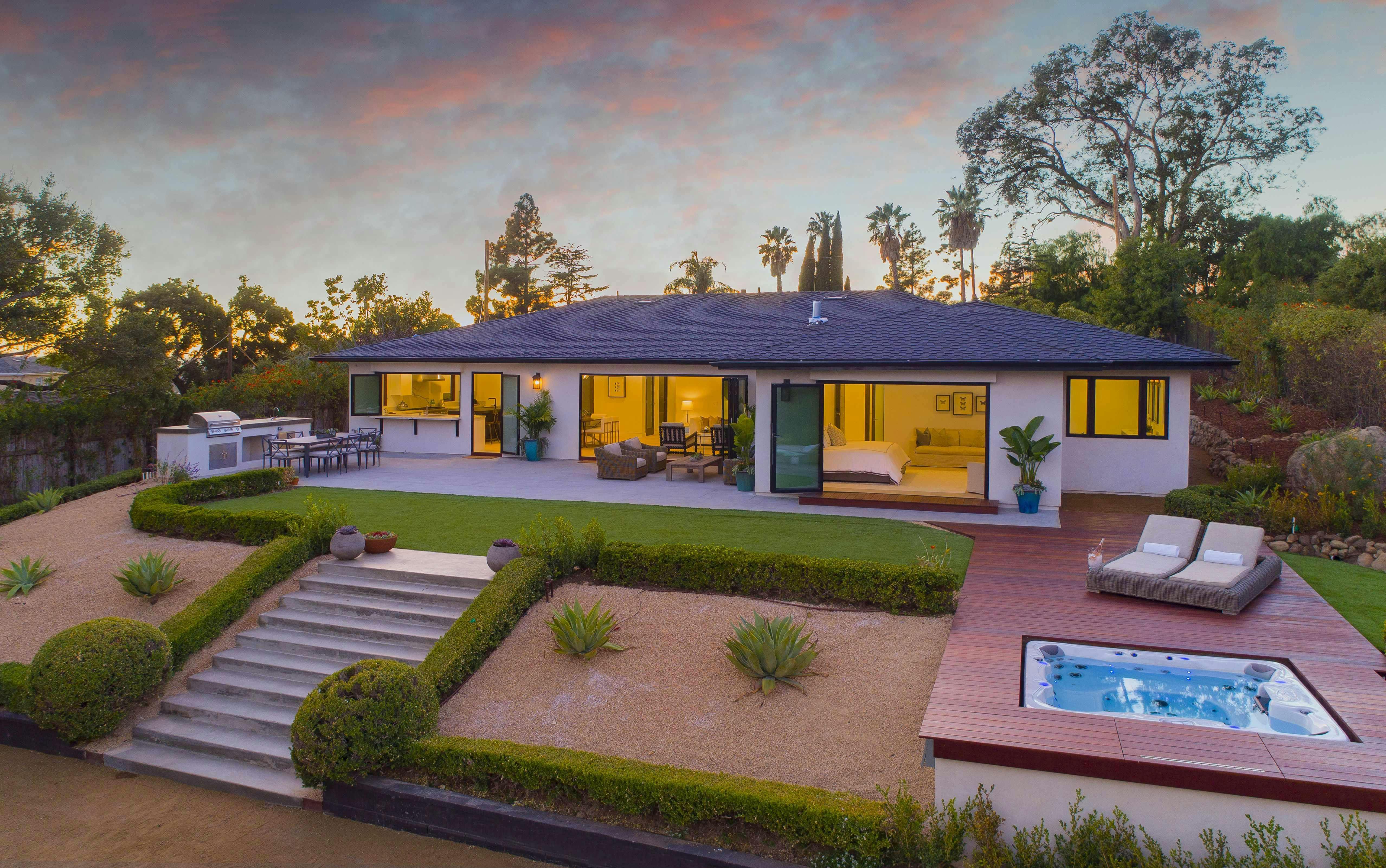 Figure 2: A Mid-Century Modern in Santa Barbara that uses NanaWall Systems to capitalize on those Santa Barbara sunsets.
Optimize for Energy Efficiency
The energy performance of Mid-Century Modern buildings might be its single biggest downfall. The irony is that many of the homes are in California where Title 24, the strictest of state energy codes, is enforced. But who can blame the previous architects? They built these homes before state energy laws even existed and the reality of climate change was unknown.
So how can you turn a Mid-Century Modern home built in the '50s or '60s into one that's energy-efficiency? We learned a few techniques from Mid-Century remodel projects that used our systems. A remodel of an Eichler in Silicon Valley is one such success story. The journey of making a Mid-Century Modern home energy-efficient varies based on the house, but there are a few necessary upgrades that work in most situations:
Improve the building envelope
The building envelope of Mid-Century Modern homes let air in because the connection with nature is its founding principle. However, that doesn't bode well for energy efficiency. The insulation of the home is likely in need of improvement. The entirety of the house will need better insulation, and one easy target to fix is the glass apertures.
The floor-to-ceiling glass walls are seeping energy and releasing heat that should be contained inside the home. To make matters more daunting, houses fashioned in the Mid-Century Modern style turned to traditional sliding glass doors in the '70s. At the time, exterior sliding glass doors were the best option for connecting with the outdoors and having an operable door to exit and enter through. However, traditional sliding glass doors, particularly those manufactured 40 years ago or so, do not have excellent energy performance. Traditional sliding glass doors are due for an upgrade, which is where NanaWall Systems' opening glass walls come in to play.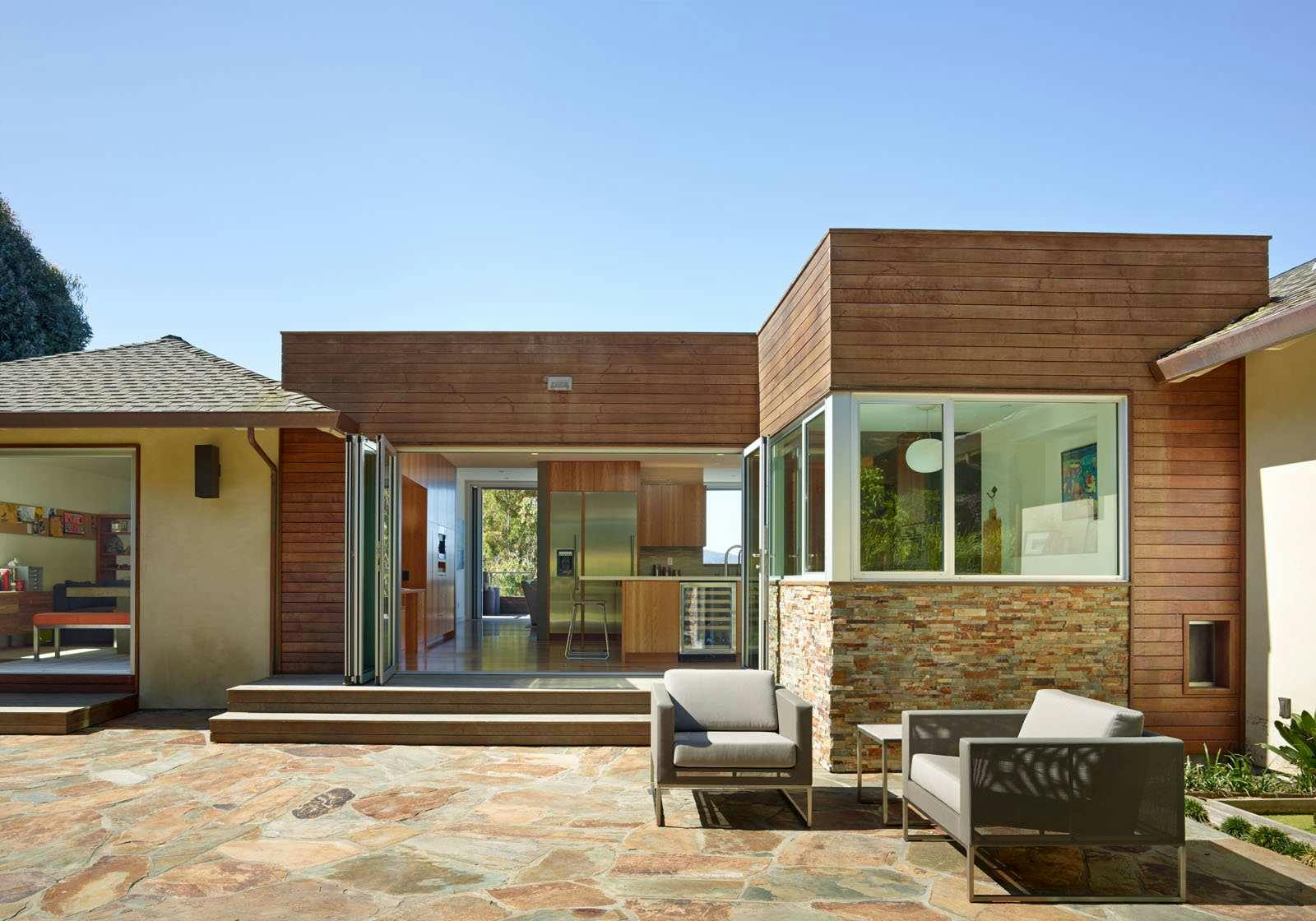 Figure 3: This Mid-Century Modern has a NanaWall System to connect their kitchen with an outdoor patio.
Replacing old glass walls and traditional sliding glass doors with NanaWall opening glass walls works within both goals. A NanaWall system maintains the connection with nature while vastly improving the building envelope. In some cases, the NanaWall opening glass walls are so effective that the architect decides to base all of the fenestration off of the system to surpass Title 24 expectations. It's also possible to change the quality of smaller windows by installing Triple Low-E IG.
Replace the Heating System
Innovation has also struck HVAC systems. The heating systems of old can't keep up with newer alternatives. There are plenty of new HVAC options that can control the temperature of a home without using excessive energy. A productive heating system, in combination with better insulation, will make a substantial impact on the overall energy efficiency of a building.
Add Space and Functionality
Over the years, the average size of a house has grown. Mid-Century Modern homes, being built half a decade ago, are often too small for the preferences of the modern family. Many families moving into Mid-Century Modern homes require expansion.
Of course, one could always expand outward, but there are other less laborious ways to create livable space in an already existing home. For example, one way to convert an unused garage into a new functional room that will actually be used. Garage conversions are common these days and in areas where it's safe to park vehicles outside, why not make that extra space functional? A garage can turn into an office, guestroom, playhouse, or a home gym.
It's also possible to remove interior barriers like walls and use flexible dividers instead. Maneuverable glass walls allow for multi-functional rooms and flexible space. Instead of building an entirely new place, blend rooms or separate them as desired.
Preserve the Exterior Aesthetic
Some signature elements make Mid-Century Modern homes genuinely unique. The roofs of the houses are low slung or completely flat, supported by the post and beam structure. Most rooms have exposed wood paneling. Floor-to-ceiling glass walls spread throughout the house. Flashy, bold colors are visible in the interior. However, the essential principle of a Mid-Century Modern home: a connection with the outdoors.
So many of these houses are situated in California because the climate permits and inhabitants want to experience the outdoors. The natural element is the charm that inspired people to buy these homes back in the day when Eichler built them – and it's the same reason people pay a pretty penny to live in them now.
Every homeowners has different goals for their remodel. Those that are looking for a genuine Mid-Century Modern look, which most do, should only make minimal changes to the facade. These homes with preserved exteriors are typically the ones that go for top dollar. Remodels should mostly be aimed at improving the home's practicality, not overthrowing the exterior.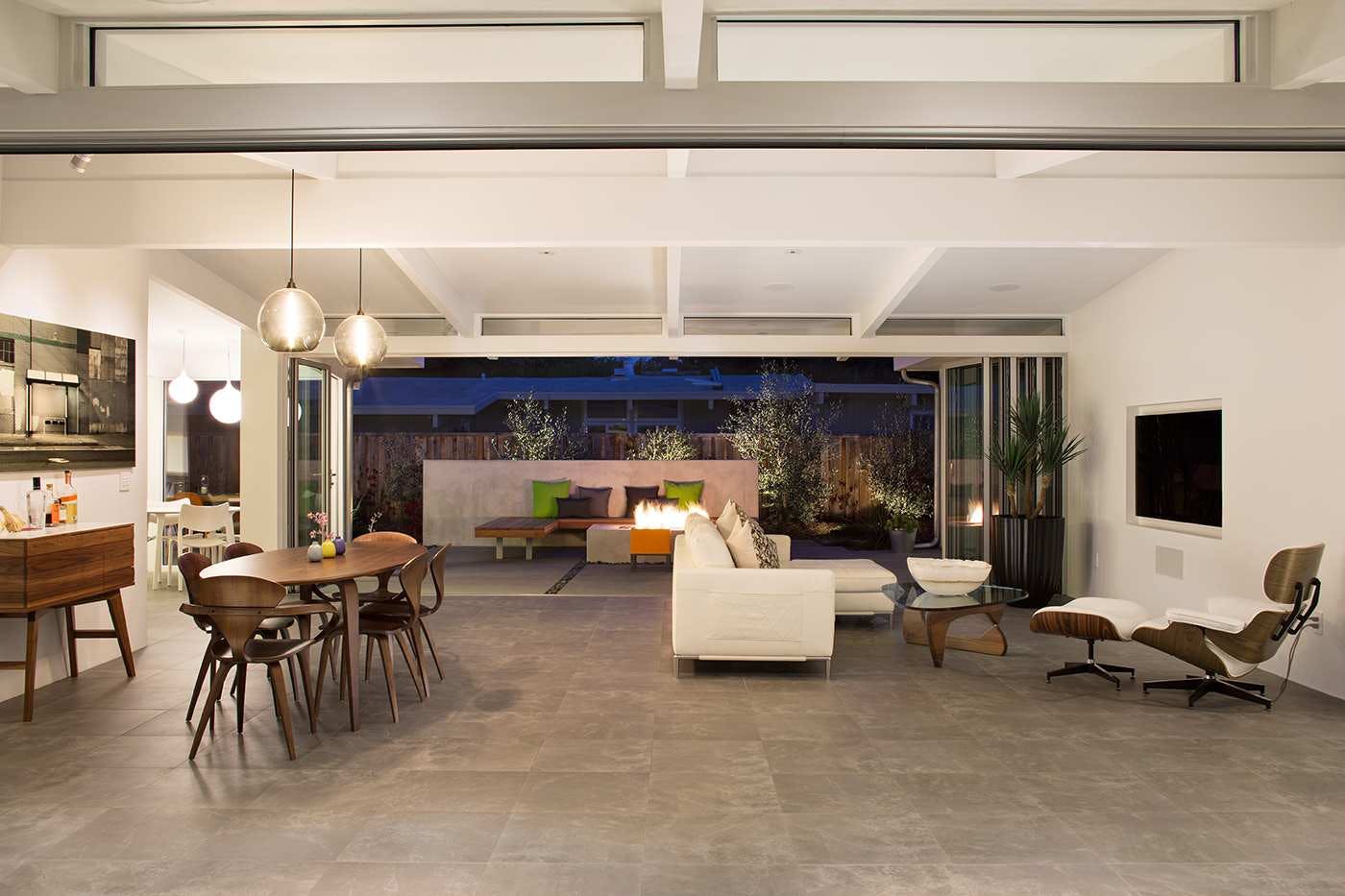 Figure 4: An Eichler remodel that was upgraded with an opening glass wall system—only strengthening the connection with the outdoors.
But Maybe Update the Interior Aesthetics
While the exterior of a Mid-Century Modern building shouldn't be aesthetically changed, there is room for improvement with some interiors. Bathrooms and kitchens are the usual suspects for alterations. Bathrooms are often retiled, equipped with modern water-saving appliances, and painted in bright colors. Kitchens are also updated with new sustainable appliances and expanded because young homeowners tend to value kitchen entertainment and open floor plans.
However, as far as wall décor and furniture goes, many brands pay tribute to the old Mid-Century Modern aesthetic. West Elm, Design Within Reach, and Blue Dot are some stores that provides quality furniture with Mid-Century Modern style in mind.
Figure 5: Bringing the outdoors in with a NanaWall system—the true purpose of Mid-Century Modern design.
Final Thoughts
The Mid-Century Modern style is iconic, and it's great to see that the trend is invigorated again. These modern touches, especially with the glass walls, aren't completely reinventing the home—only updating its functionality. After all, aesthetics can be timeless, however, the places we live in need to accommodate our contemporary lifestyles.
To discuss how NanaWall opening glass walls can transform your Mid-Century Modern home, please contact your local representative.