Innovative Building Materials for a New Luxury Home
By Todd Gillman, innovativebuildingmaterials.com, July 2, 2021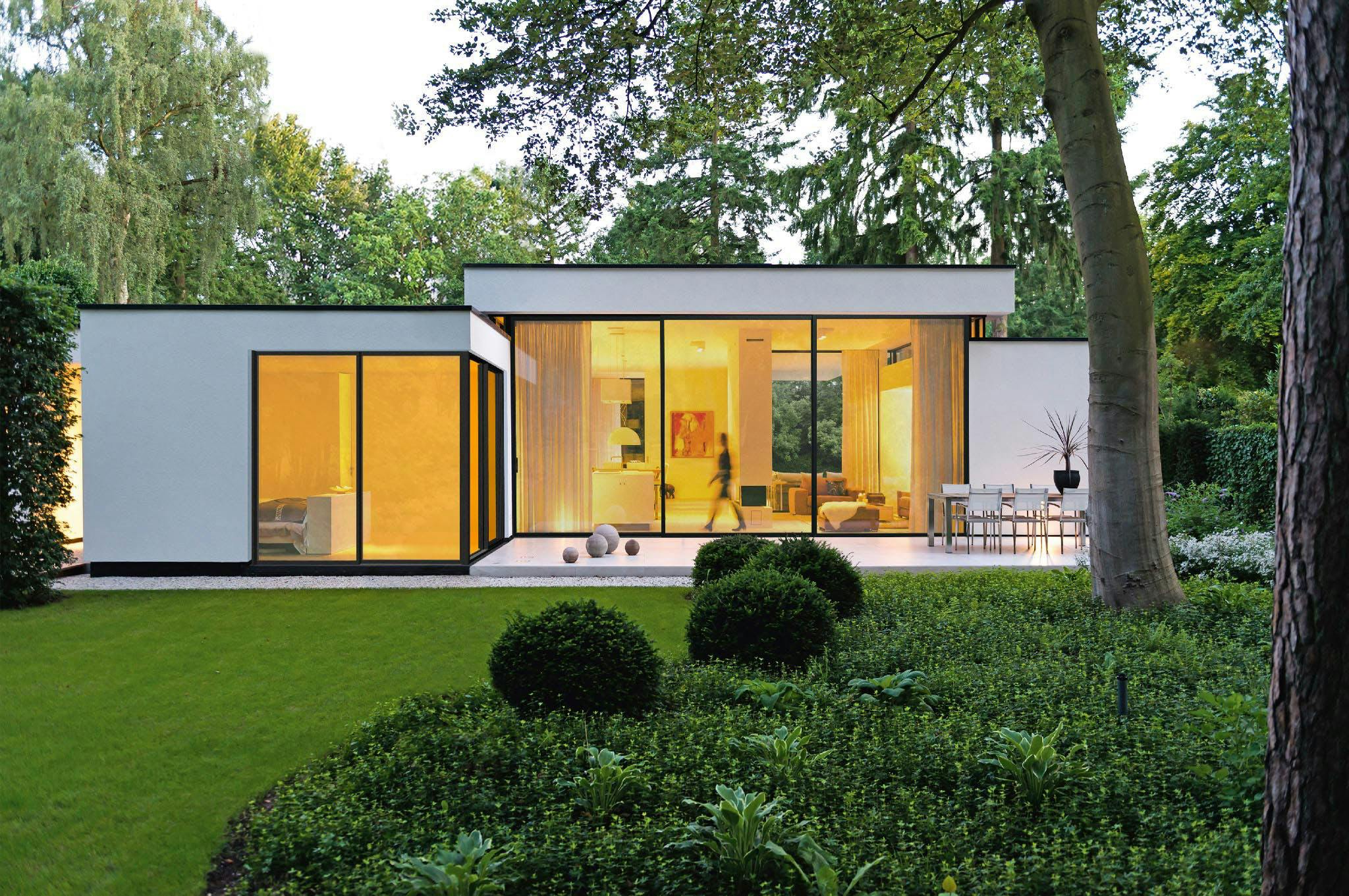 When you are building a new home you often want the best of the best to make it luxurious. There are multiple innovative building materials that you can go with for your new luxury home. From customizable moving glass solutions to eco-friendly options, let's take a look at these innovative building materials.
Building a Luxury Home with Innovative Building Materials
Customizable Opening Glass Walls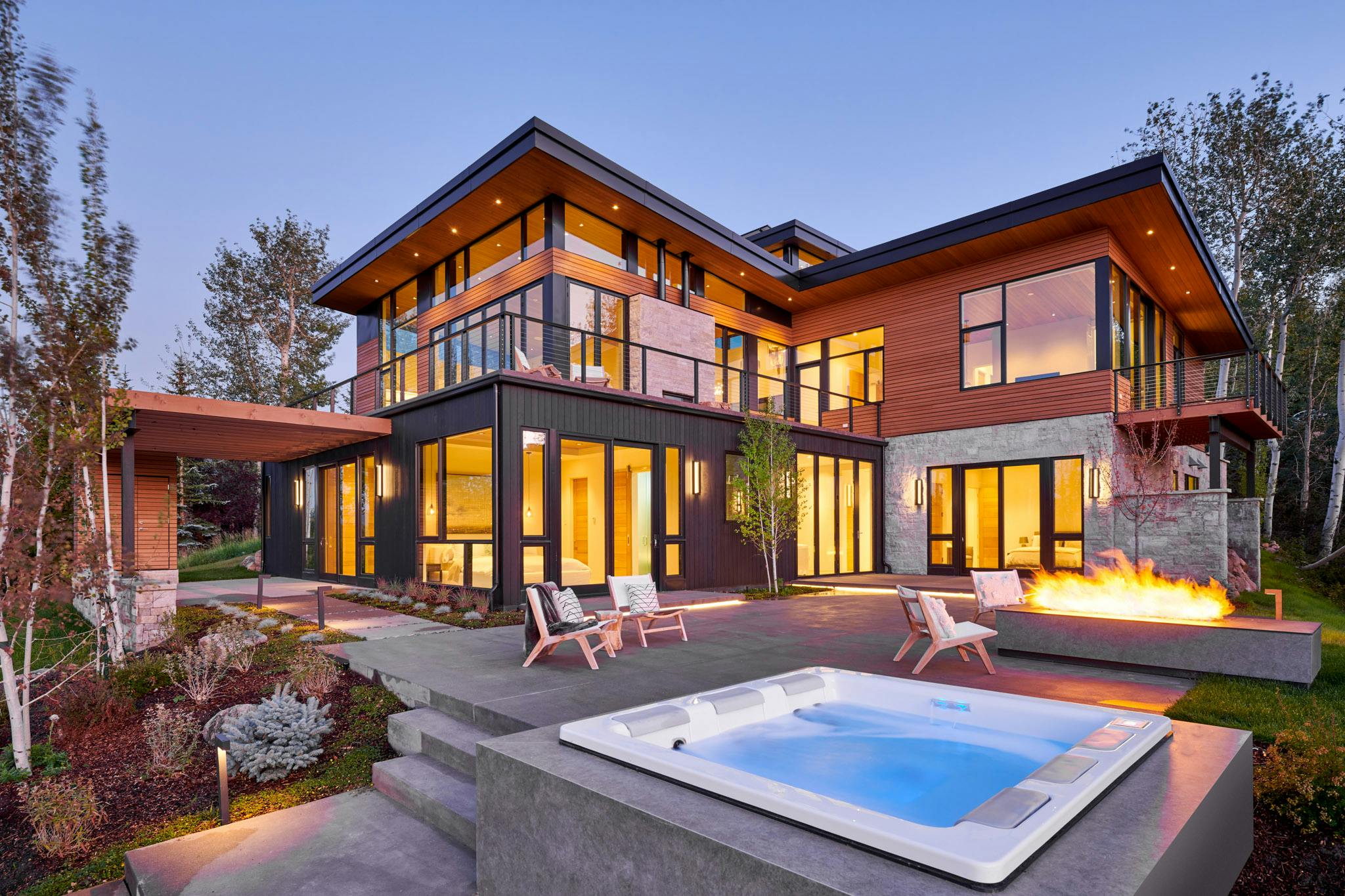 Glass is one of the most abundant contemporary materials found in a luxury home. It provides a very minimalistic, modern look. It can be implemented in so many ways throughout the home both inside and out. From shower doors to room dividers and more. One of the greatest ways to use this transparent material is as moveable glass walls or large doors that open to outdoor living spaces.
NanaWall Systems is one company that engineers and manufactures customizable opening glass walls in a variety of sizes and functionalities. The ability to open interiors to the outdoors is a luxury on its own, elevating lifestyles with biophilic elements and ideal indoor/outdoor spaces for entertaining guests and family.
Additionally, you could use opening glass walls as interior room partitions to customize floor plans throughout the day as needed. This is a great way to transform a space to be more open, functional, and luxurious.
With the continued development in fenestration, there are endless options available, from high-performance glass to tints and ranges of opacity. Ultimately, glass continues to be an innovative building material for luxury homes.
Industrial Metal Accents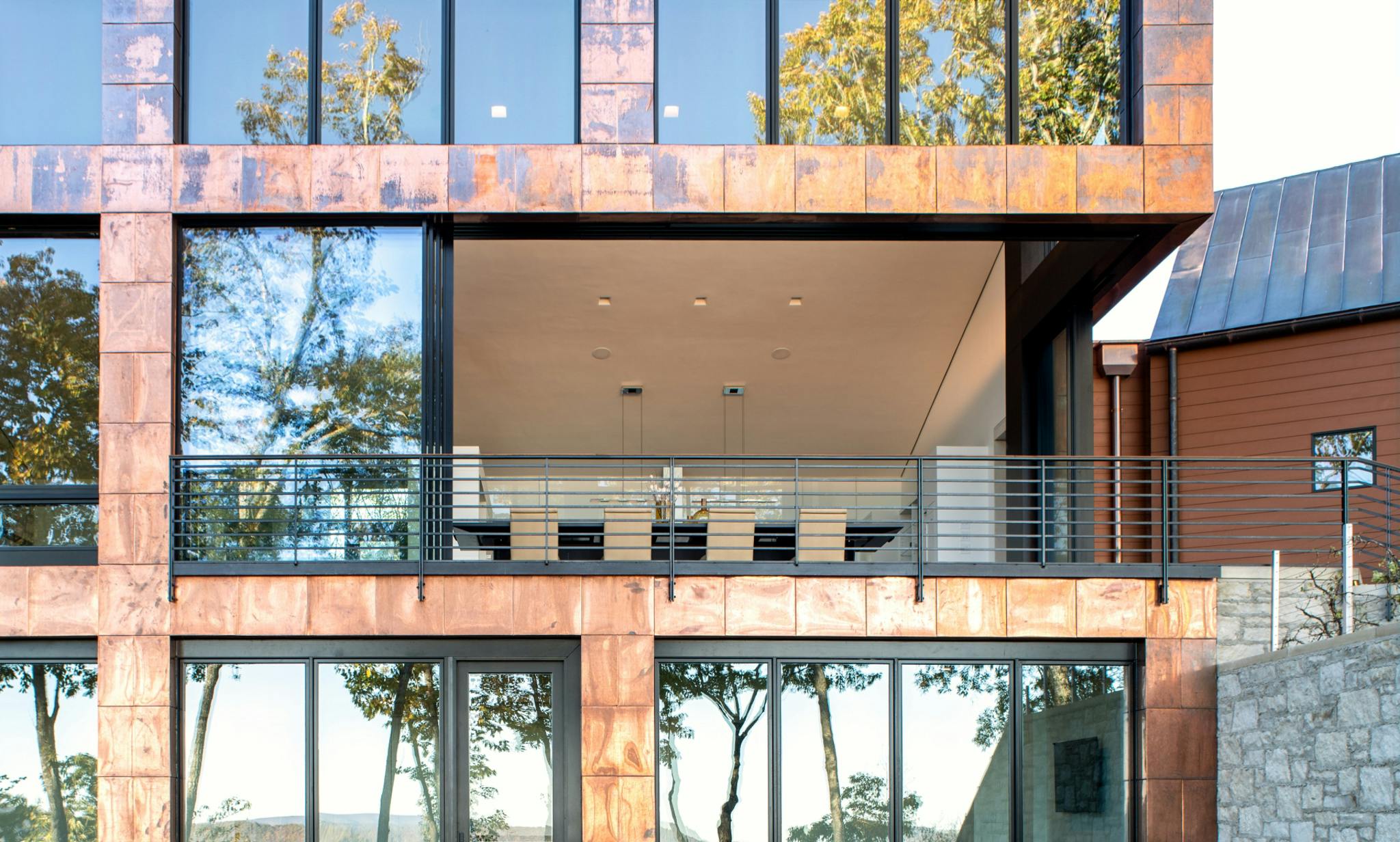 Metal, though in the past has been seen as unfinished, is actually becoming a popular industrial modern look that many contemporary homes are embracing both inside the home and on the exterior.
Speaking of the exterior, metal lap siding is an innovative siding alternative to vinyl that really modernizes the curb appeal of a home. There are several metals that you can use on the exterior including copper which develops a nice patina or aluminum that can withstand weather elements easily.
In addition to these exterior uses, exposed metal beams and framing are becoming a trend on the interior. Luxury homes have been known to have steel spiral staircases, aluminum framing around doors or windows, and more!
As an innovative building material, metal offers a sleek and minimalist look and is often a popular aesthetic in contemporary homes.
Eco-Friendly Materials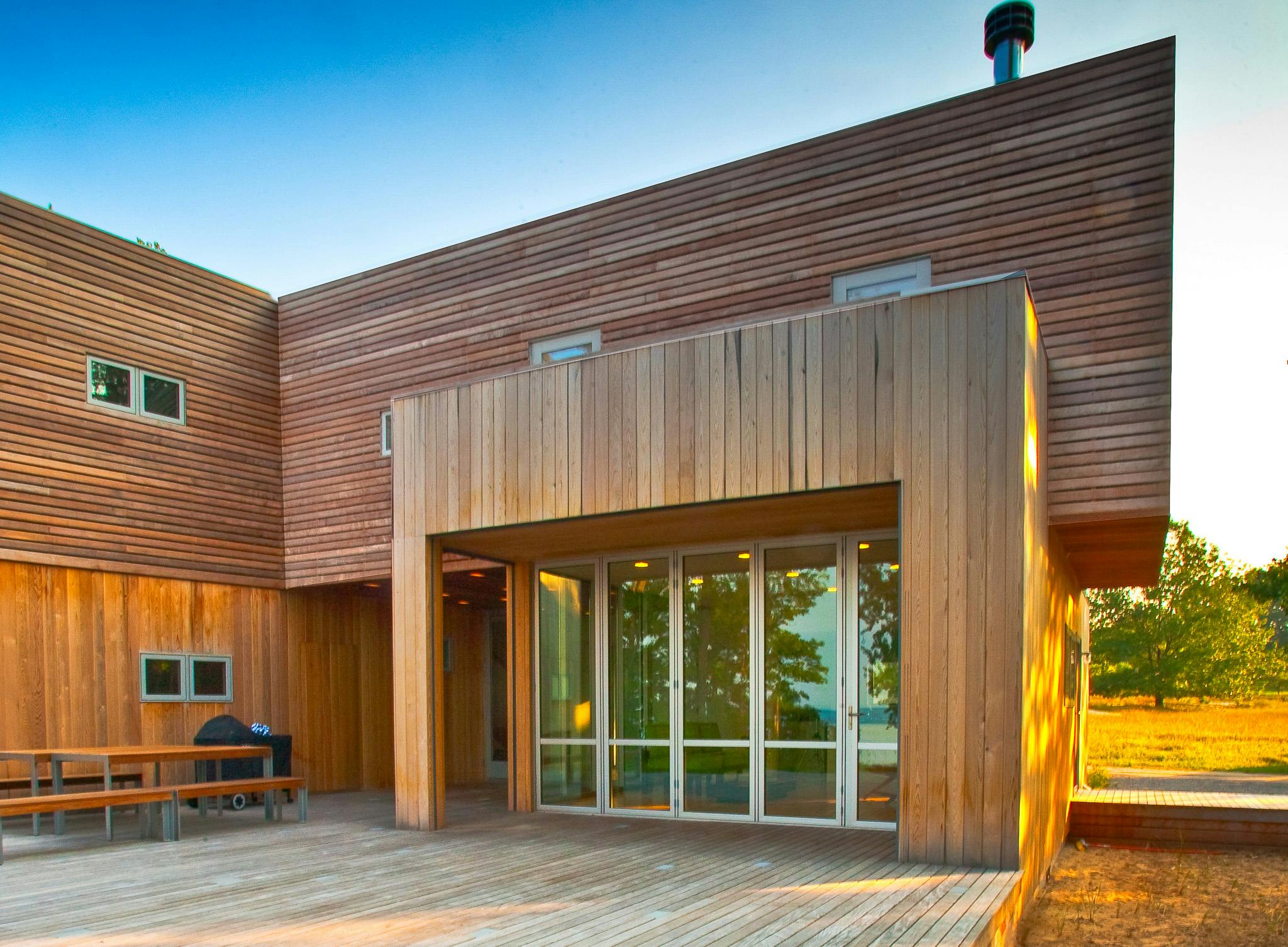 Eco-friendly materials have consistently been used in luxury homes. As demand for these environmentally friendly products rises, they are becoming more affordable and increasingly implemented into new builds and remodeling projects. The continuous innovation of these materials encourages homeowners of luxury home to seek the latest trends in sustainability and responsible consumerism.
Bamboo veneer is one of those innovations. Bamboo has been used for years in high-end homes, but bamboo veneer has become another way to upgrade the interior of your home. Bamboo veneer is a thin piece of bamboo on a backing that can be mounted to different surfaces in the home. Whether that is cabinets, furniture, or entire walls, it brings a wood-like finish that is elegant, perfect for your new luxury home or upgrading your current home.
Safety Materials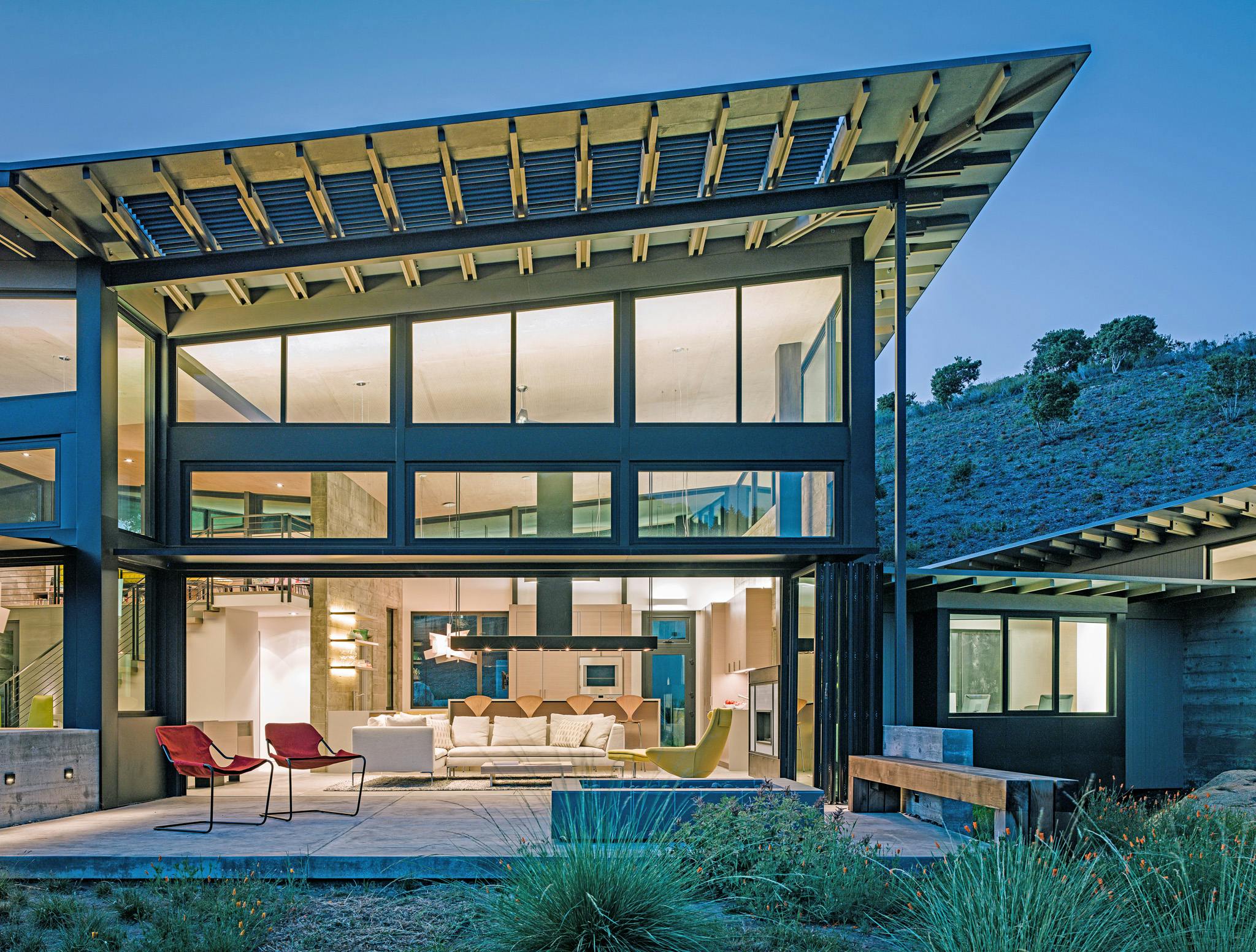 Luxury homes have notoriously implemented innovative building materials with safety features to protect the investment. One of those materials is fire-resistant roofing. Fires often catch the roof of the house because traditional materials are flammable.
Fire-resistant roofing requires more energy to catch and could save your luxury home. Additionally, many builders are using concrete blocks and even concrete wall surfaces in high-end homes because of the sleek, modern look as well as its resistance to fire. Innovative, safe materials like fire-resistant roofing are a great choice for a new luxury home.
Luxury Looks with Everyday Materials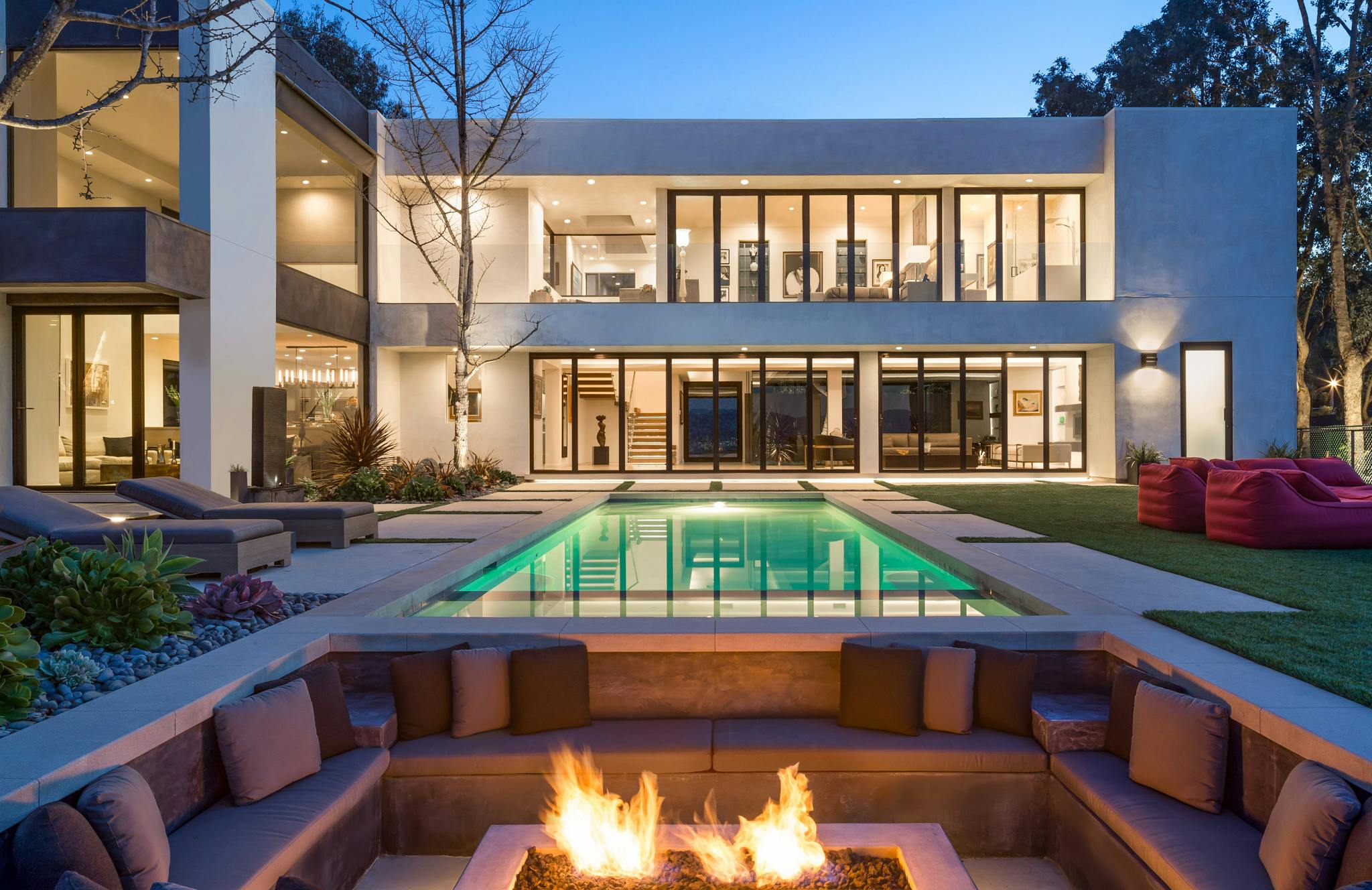 Building on a budget? You too can obtain a luxurious result with alternative, budget-friendly building materials that look and feel just like the real thing but without the luxe price tag. For instance, porcelain is often being used in the place of marble on finishings like countertops and custom showers. Additionally, many have sought reclaimed materials to enhance the character of new luxury homes. A common example of reclaimed material is timber. Luxury houses are now using salvaged beams from old barns and other structures to provide a dramatic look.
Another popular material alternative is faux hardwood flooring. This substitute material is more affordable than real wood and often decreases installation costs. Faux hardwood flooring has come a long way in both durability, appearance, and customization with many not being able to tell the difference between this more affordable option and the real thing.
Overall, you don't have to break the bank to recreate the look of a luxurious dwelling. There are cost-effective materials that mimic the desired aesthetic that can be just as durable and appealing.
Start with NanaWall Systems
An industry leader and solution provider for over 30 years, NanaWall Systems offers easily operable sliding and folding glass walls that are highly customizable to your space. From sound control solutions and thermal performance to different panel configurations and frame materials, there is a system for every lifestyle need and home aesthetic. Contact them today to learn more about how they can help implement this luxury feature into your new or existing home.
Todd Gillman is the content director for the Innovative Building Materials blog and a content writer for the building materials industry. He is focused on helping fellow homeowners, contractors, and architects discover materials and methods of construction that save money, improve energy efficiency, and increase property value.