Jewel of Tsawwassen
By Lisa Moody, June 7, 2017
It was such a pleasure to work with this professional couple. They had tackled an extensive renovation and hired me to decorate and furnish the spaces as they came together.

The homeowner[s] love deep dark jewel tones, especially purple!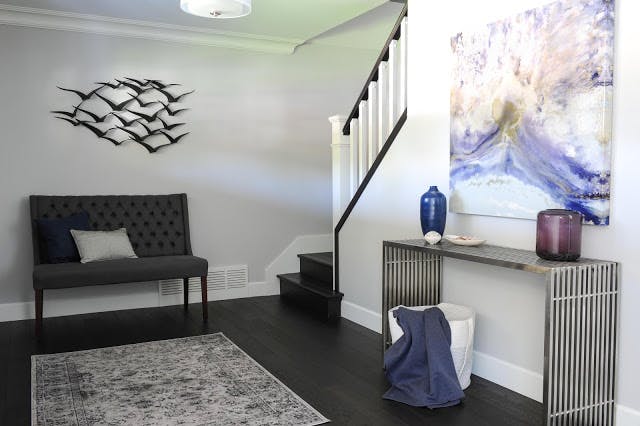 Our inspiration for this entry was this great piece of art that I found.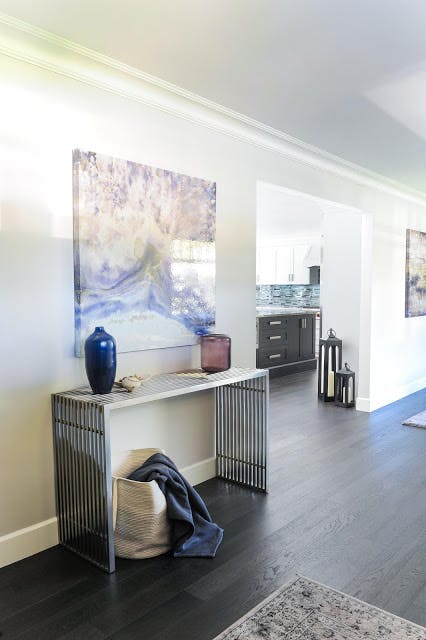 The homeowners have a very strong connection with Tsawwassen and wanted to bring this older home new life. As rennovations go, they ended up with a tricky floor plan. We are able to come up with some solutions that work really well for them.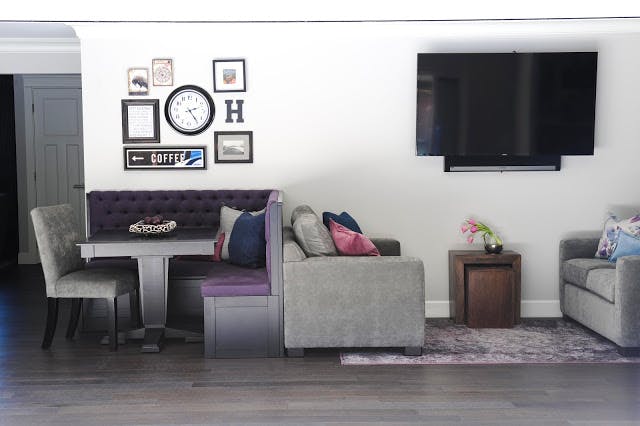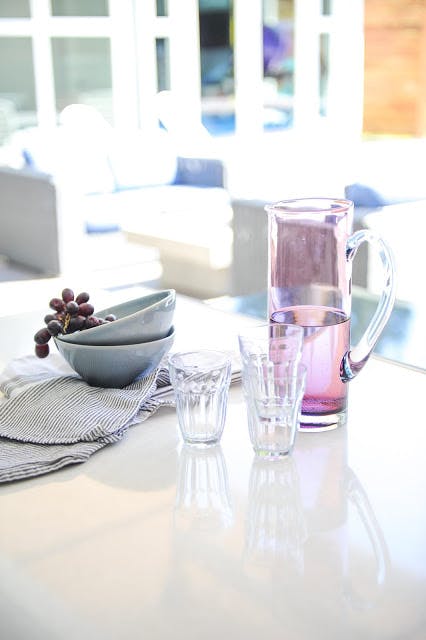 What an amazing place to entertain. With their entire back wall as a NanaWall, it opens up to their lovely deck and swimming pool area. Even the windows above the countertop fold back to create a bar area from their kitchen to outside. They are planning ahead for grandchildren in the future too!