Kitchen Remodeling Trends: Maximizing the Centerpiece of the Home
By Liz Snyder and Matt Thomas, January 21, 2016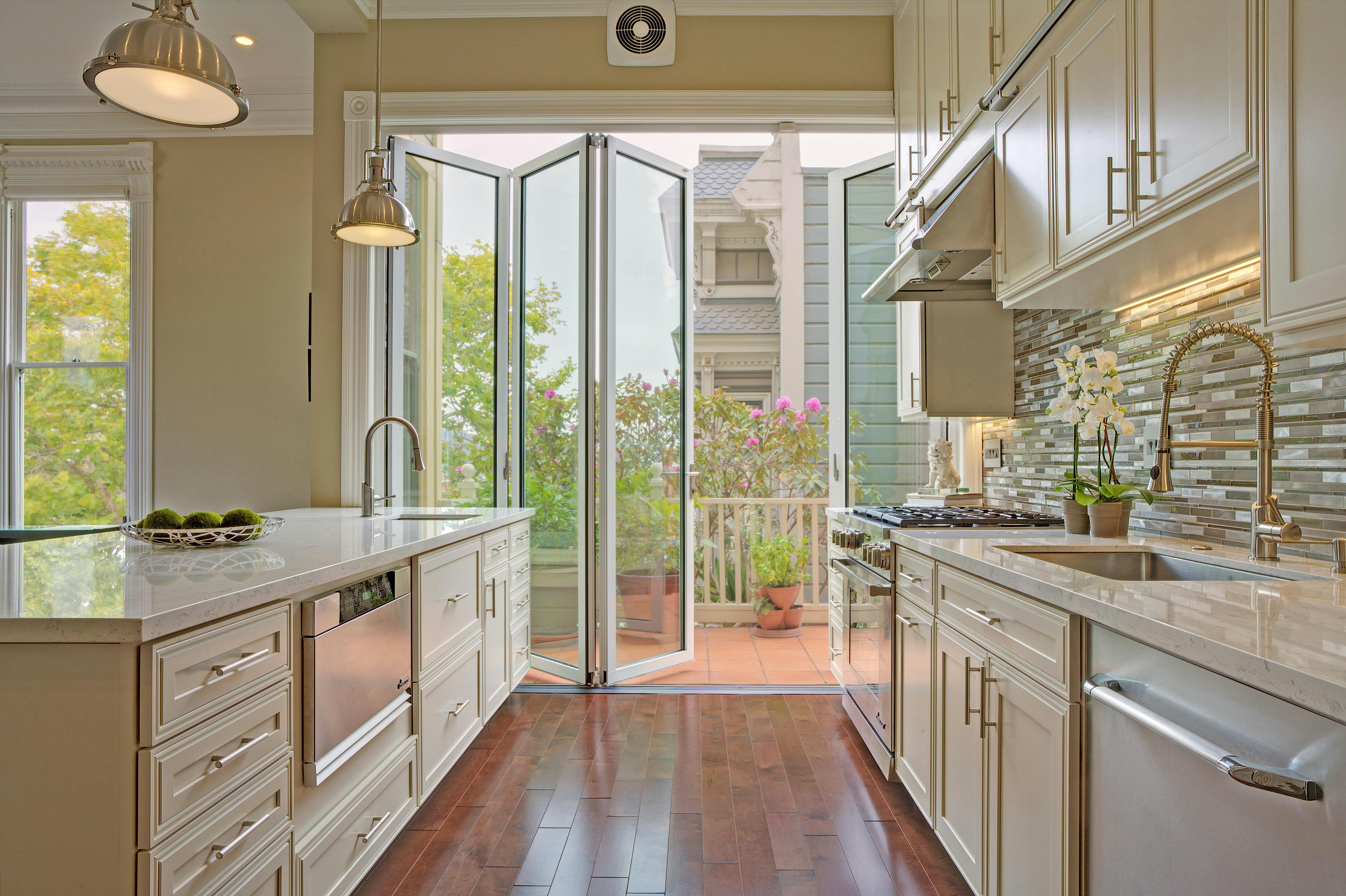 While kitchens were once one-use rooms meant for meal preparation, the modern kitchen has seen a proliferation of purposes serving as a hang-out for the family and an entertainment space for company, a work-space for children, and a gathering place for the whole family. There has thus been an increase in kitchen remodels of late to help them fit their new role.
Kitchen Remodeling Trends
If you are considering doing the same, look at these kitchen remodeling trends to maximize the centerpiece of your home: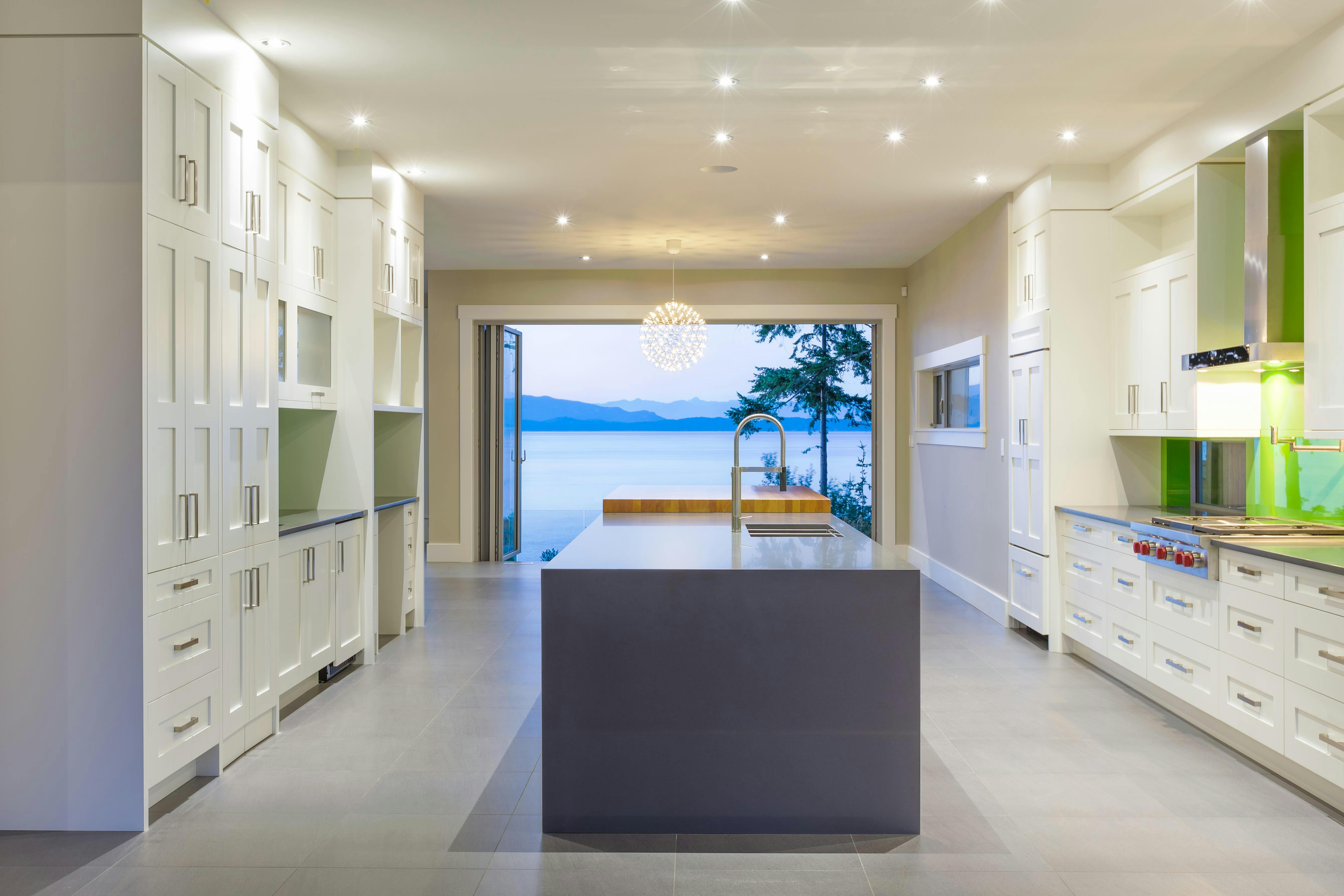 Open Spaces, Open Views
Kitchens were once meant to hold cookware and food, and so they are often designed to maximize storage space over walking space. This can make kitchens feel cramped, especially when the family congregates in the room or when dinner company waits patiently for the meal to be ready. When redesigning, consider the degree to which you can downsize or optimize your cabinet space; for example, consider removing cabinets from a wall and making up that storage space with a kitchen island instead. Opening up the kitchen with an open floorplan keeps all the action in view.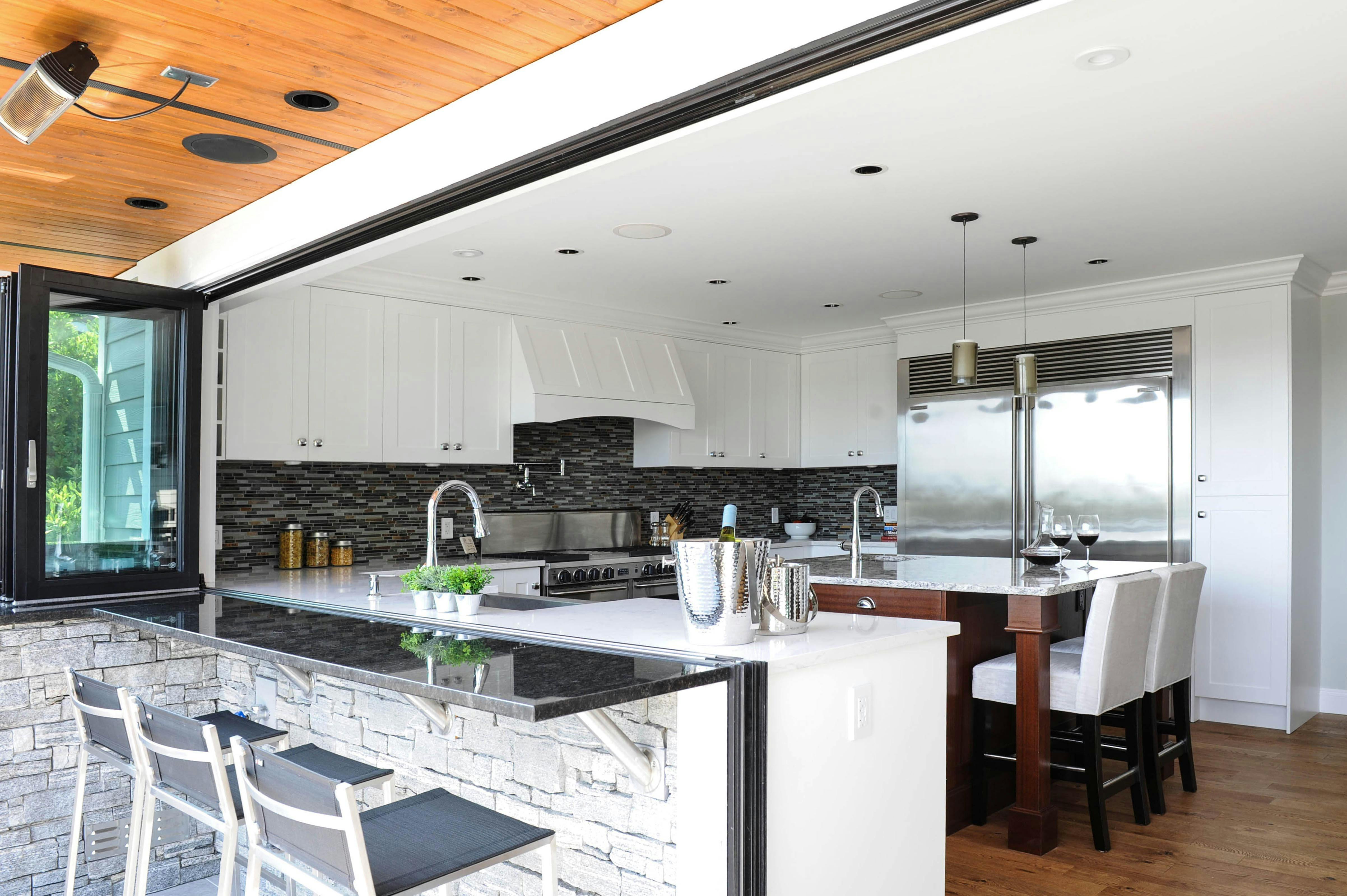 The Inside Influence
Entertaining outdoors has become an essential feature of the modern home, and bridging the gap between the outdoors and the kitchen has become a key feature in many kitchen remodeling projects. NanaWall's Kitchen Transition, for example, allow for the kitchen to open right onto a patio or deck with a 2-in-1 window-wall combination [VIDEO] creating a seamless transition space and reducing the need for costly and redundant "outdoor kitchens." Such design choices create a multi-functional space that allows both indoor and outdoor spaces to be used to their fullest potential.
Please contact us to learn more about updating your kitchen for modern living.