Kitchen Trends: How to Make Your Kitchen More Environmentally Friendly
By , May 15, 2012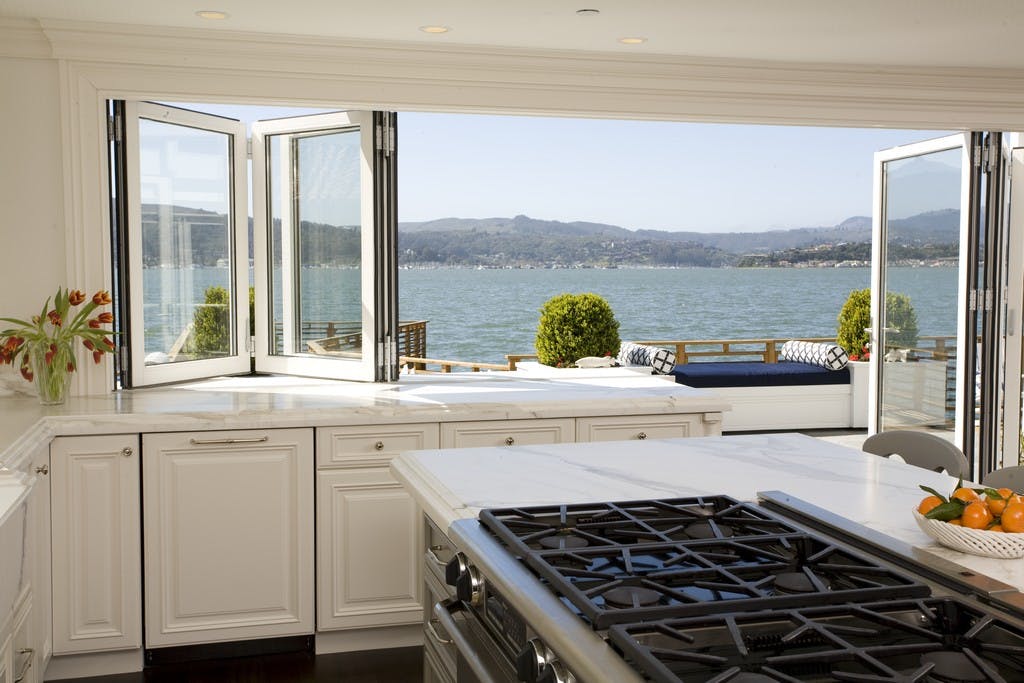 When remodeling your kitchen, one of your goals should be to lessen the kitchen's environmental impact and provide a healthier household for your family. Here are a few helpful tips on how to accomplish this.
Reduce your resource use, including energy, water, and electricity.
The best way to cut down your energy consumption is to buy a more efficient refrigerator and dishwasher. The refrigerator uses about 14% of your home's electricity, but today's energy efficient models use substantially less energy than older models. The same goes for a dishwasher. Today's more efficient models use half of the water and ¼ the electricity than ten year old models.
Use natural materials for countertop, flooring, and cabinets
Optimal materials include real wood (sustainable or renewable), bamboo, and cork. Traditional materials may have harmful chemicals such as formaldehyde that negatively affect health and indoor air quality. Try to use recycled and reclaimed materials, as they have low impact on the environment.
Air quality and ventilation are important
Have workspaces located near windows and get cross ventilation from operable windows. A folding kitchen window allows in plenty of fresh air, while removing fumes. Also, be sure to install an energy-efficient exhaust hood above the stove to help remove fumes.
Use daylighting to save electricity use during the day
Install more windows for natural daylight. An abundance of light is not only good for your health, but you won't need to switch on the lights during the day. Of course, install fluorescent or LED lights in your kitchen to save on energy as well.
A kitchen project will generate a lot of waste material. Be sure to recycle any and all waste products, including recycling old appliances properly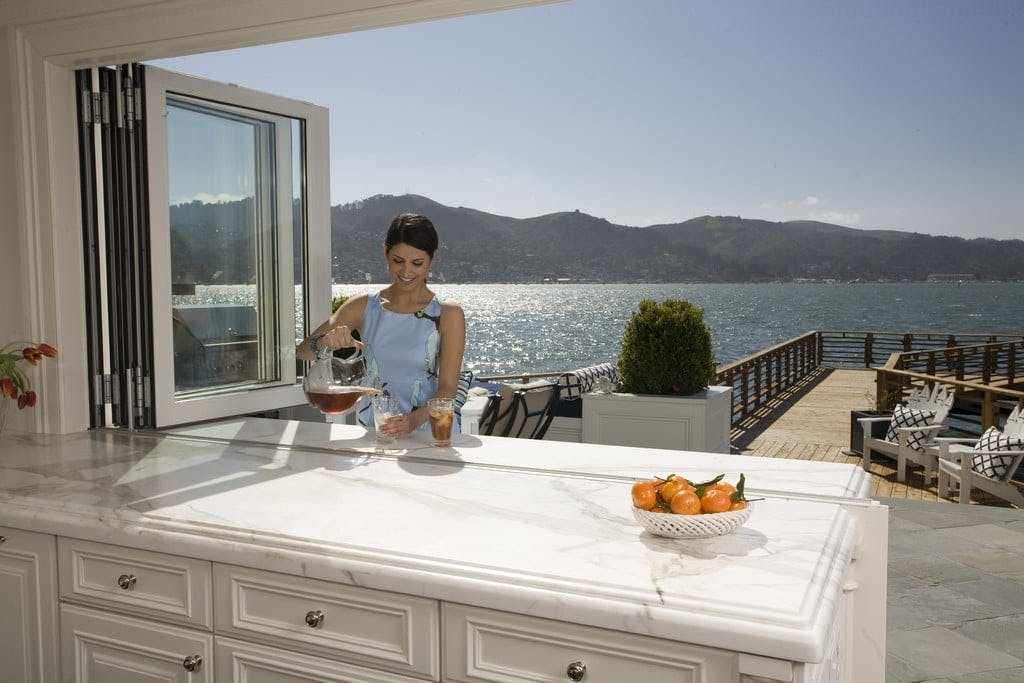 At the Kitchen & Bath Industry Show in Chicago last month, a slew of innovative kitchen products were introduced. Check out Lauren Hunter's coverage of KBIS and her favorite products at the show. She included the NanaWall Kitchen Transition, our folding window system used in conjunction with the folding doors. The Kitchen Transition lets in more daylight and ventilation than standard windows. Check it out here!