Maximize Vacation Rental ROI with Retractable Glass Walls
By NanaWall Systems, June 16, 2021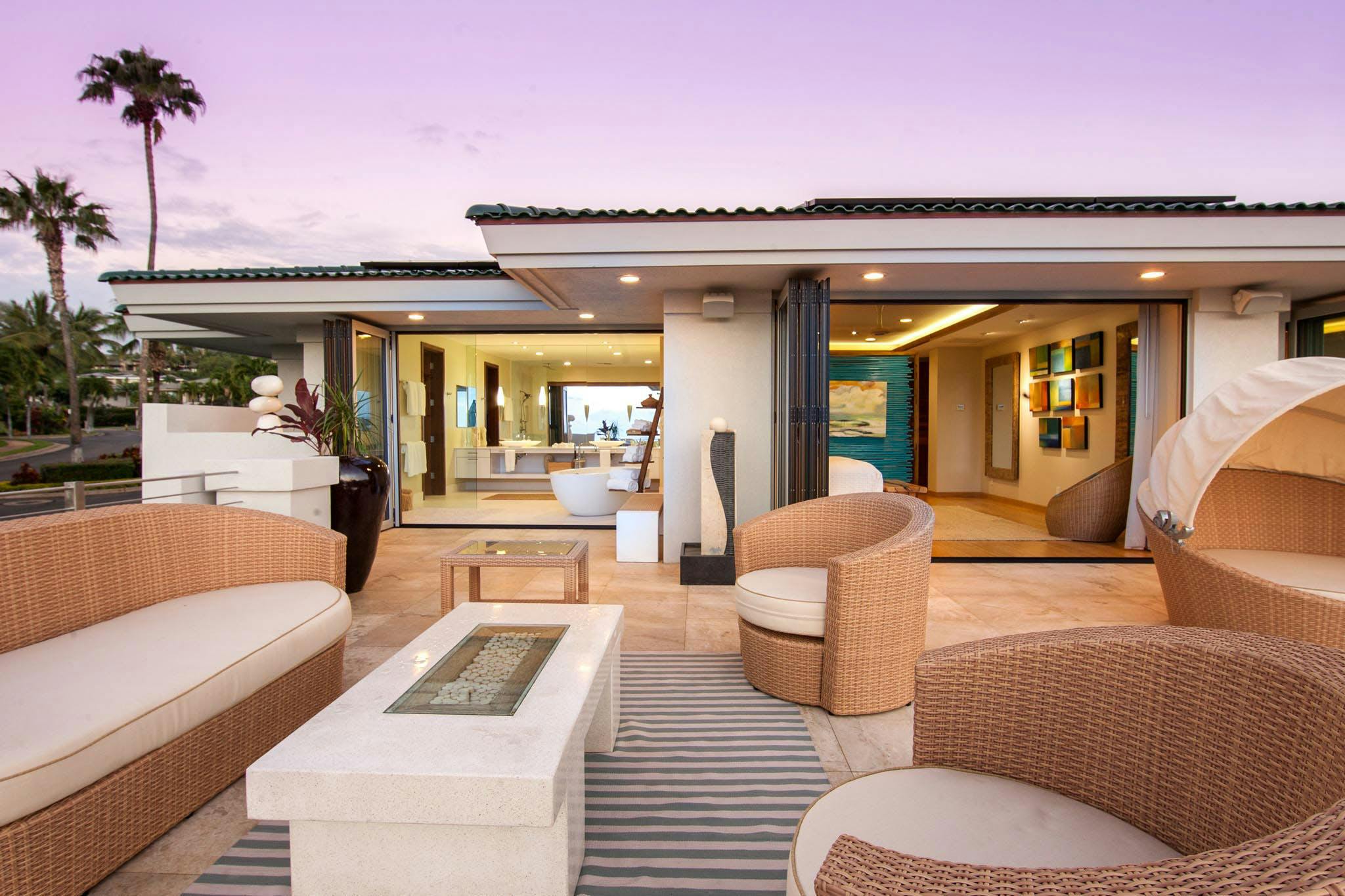 There is no better time to consider revamping your vacation rental into the ideal indoor/outdoor retreat with alluring amenities and retractable glass walls. The goal is to minimize renovation costs or time-consuming additions while elevating the overall look and feel of your property. With more people hitting the road and resuming their travel ventures, having your property stand out from the rest will attract a higher number of travelers and maximize your ROI. Already, vacation-goers are preferring these more accommodating lounging spaces over cramped hotel rooms as they offer more space and amenities while facilitating social distancing and privacy. Keep one step ahead of the competition by placing a heightened focus on providing healthy indoor environments for a comfortable, memorable stay.
5 Ways to Improve Rental ROI with Retractable Glass Walls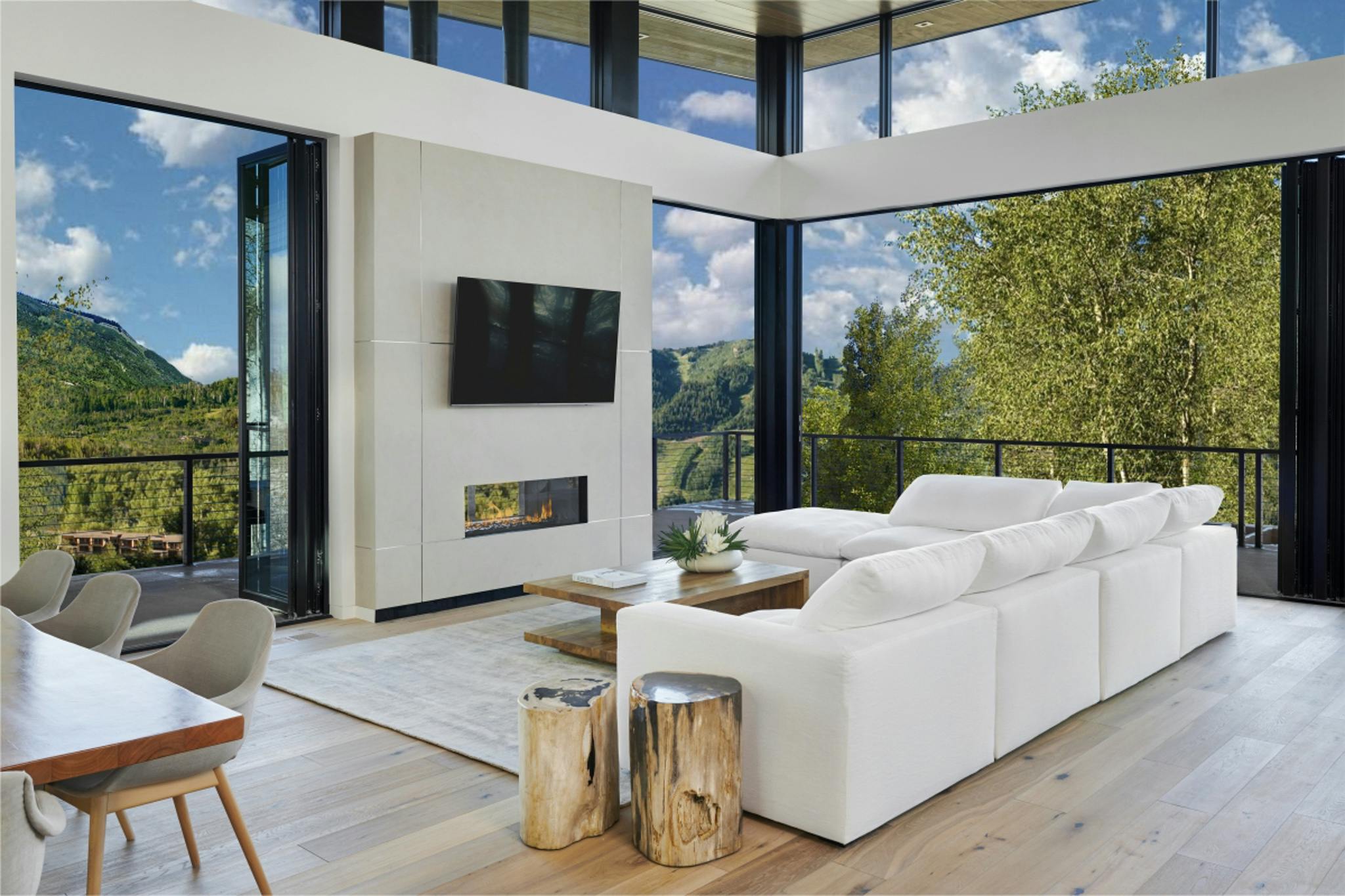 1. Emphasize Health and Wellness
For the past few months, the residential renovations market has focused on home improvement efforts that open living spaces to the outdoors after leading health officials highlighted the benefits of natural light and fresh air ventilation. When traveling, vacationers will seek that same indoor/outdoor connection that enables interiors to merge with the open-air and its benefits. Moveable glass wall systems enable these seamless transitions while replacing restricting solid wall barriers and flushing interiors with mood-boosting daylight and fresh air ventilation.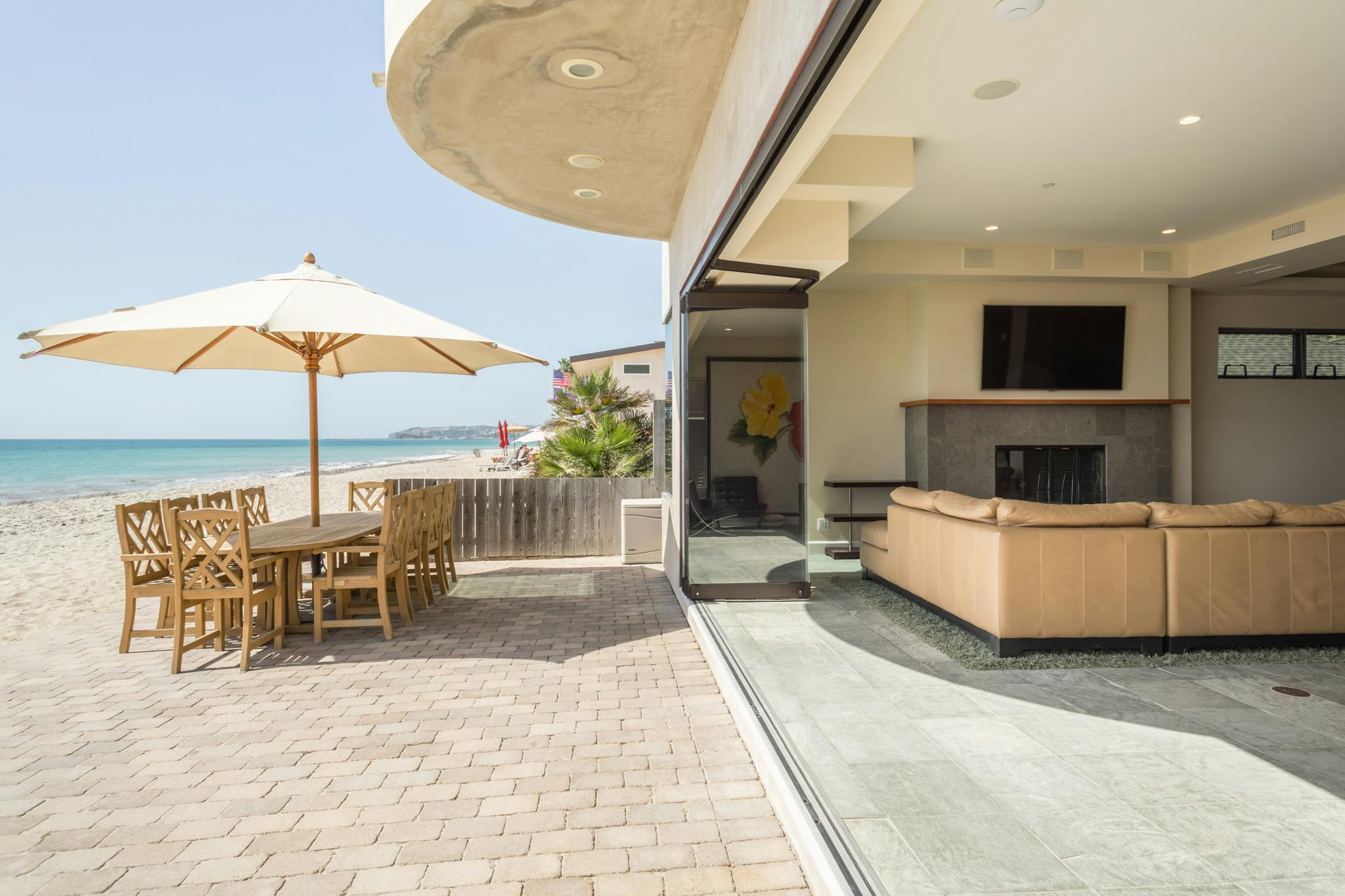 2. Upgrade the Kitchen
One of the reasons that vacationers choose rentals over a hotel room is because they want access to a kitchen to cook their own meals in. Instead of crowded hotel breakfast rooms, rentals offer private, fully decked-out kitchens for a more relaxed at-home feel. With retractable glass walls, the experience is elevated by extending the kitchen to the outdoors. Guests have the luxury of al fresco eating while enjoying tropical or woodland views depending on location. Better yet, a window/door opening glass wall combination allows the kitchen to become the ultimate indoor/outdoor entertainment space by extending the indoors into outdoor dining areas and even an open-air bar.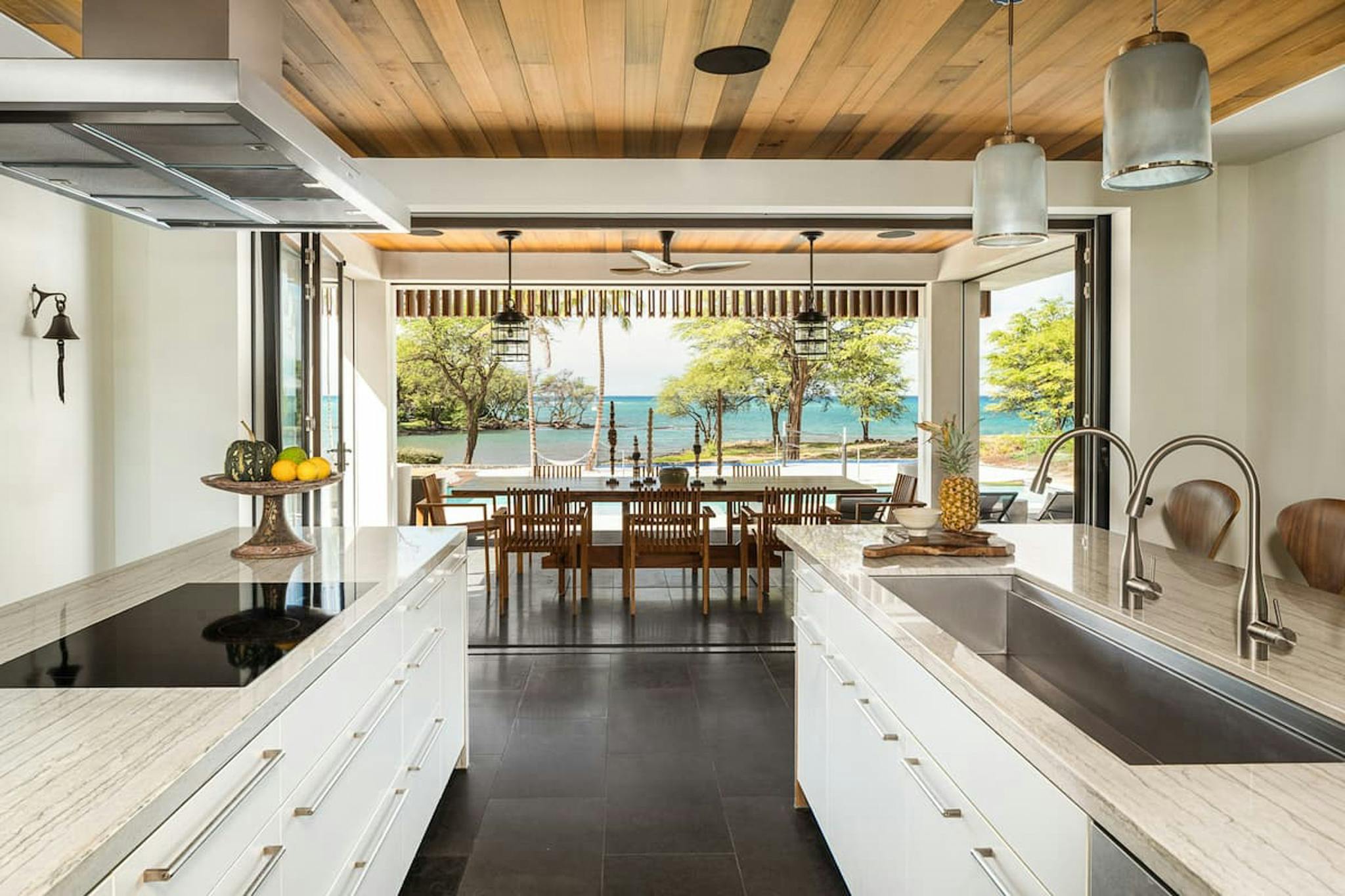 3. Create a Bathroom Oasis
Offer the ultimate relaxation retreat and elevate your guests' vacation experience with a luxurious bathroom sanctuary. An open-air bathroom presents an enhanced connection to the outdoors and a one-of-a-kind experience not often found at home. Take the outdoor shower trend and maximize it with moveable glass wall systems. These easily operable systems optimize the indoor/outdoor experience, even when closed, with maximized views and quick shower access after a long day at the pool.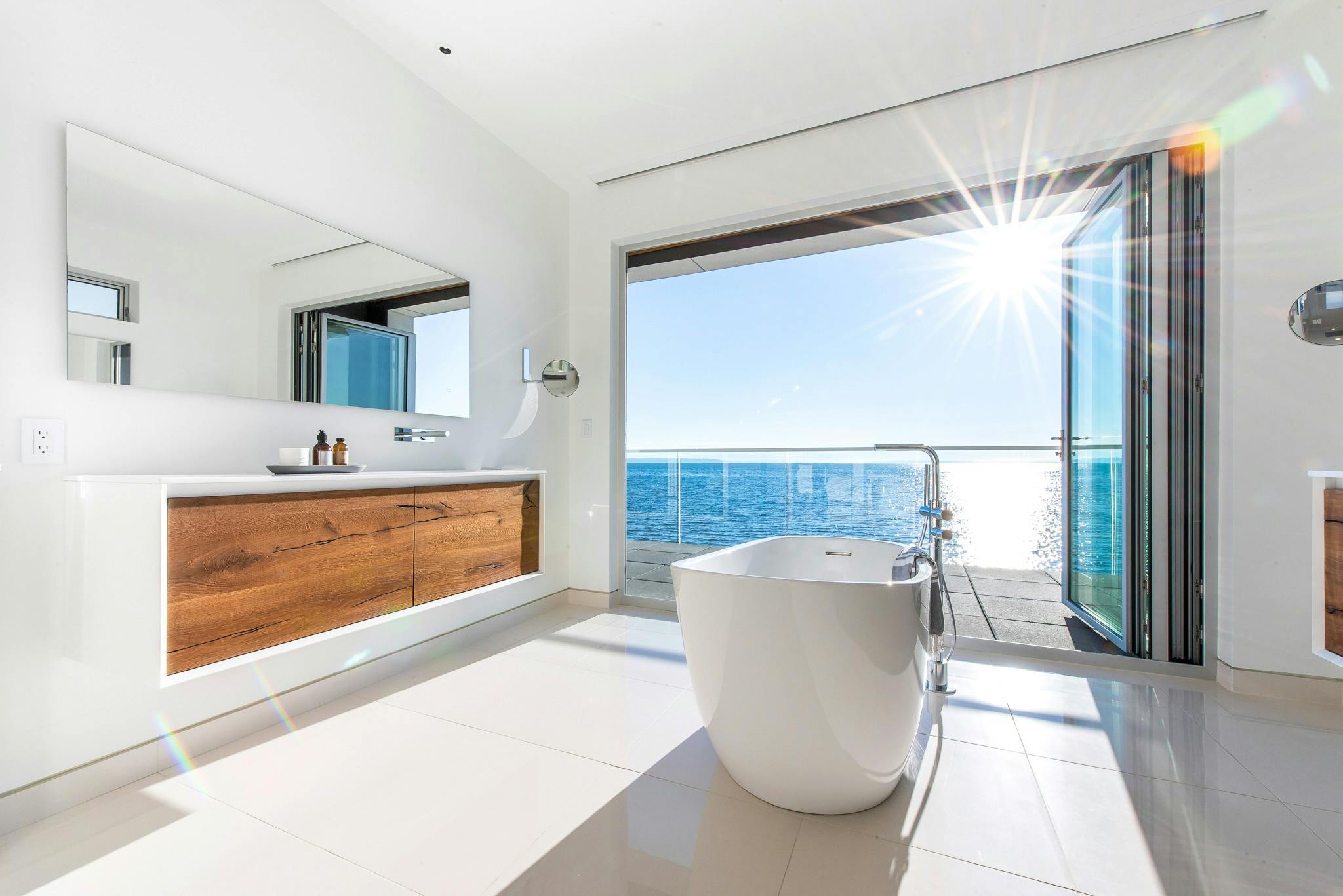 4. Optimize Views in the Bedroom
When traveling, the accommodations we choose play a big role in determining the overall vacation experience. Adapting retractable glass walls in the bedroom enhances the indoor/outdoor experience for travelers with awestriking woodland or ocean views. If your rental is in a cold-weather region, you can still leverage the benefits of moveable glass wall systems in the bedroom without having to sacrifice guests' comfort. Thermally efficient systems successfully keep the cold out and maintain comfort even when standing right up against the wall. Ensure a one-of-a-kind experience by allowing your guests to immerse themselves with the landscape to keep them coming back every year.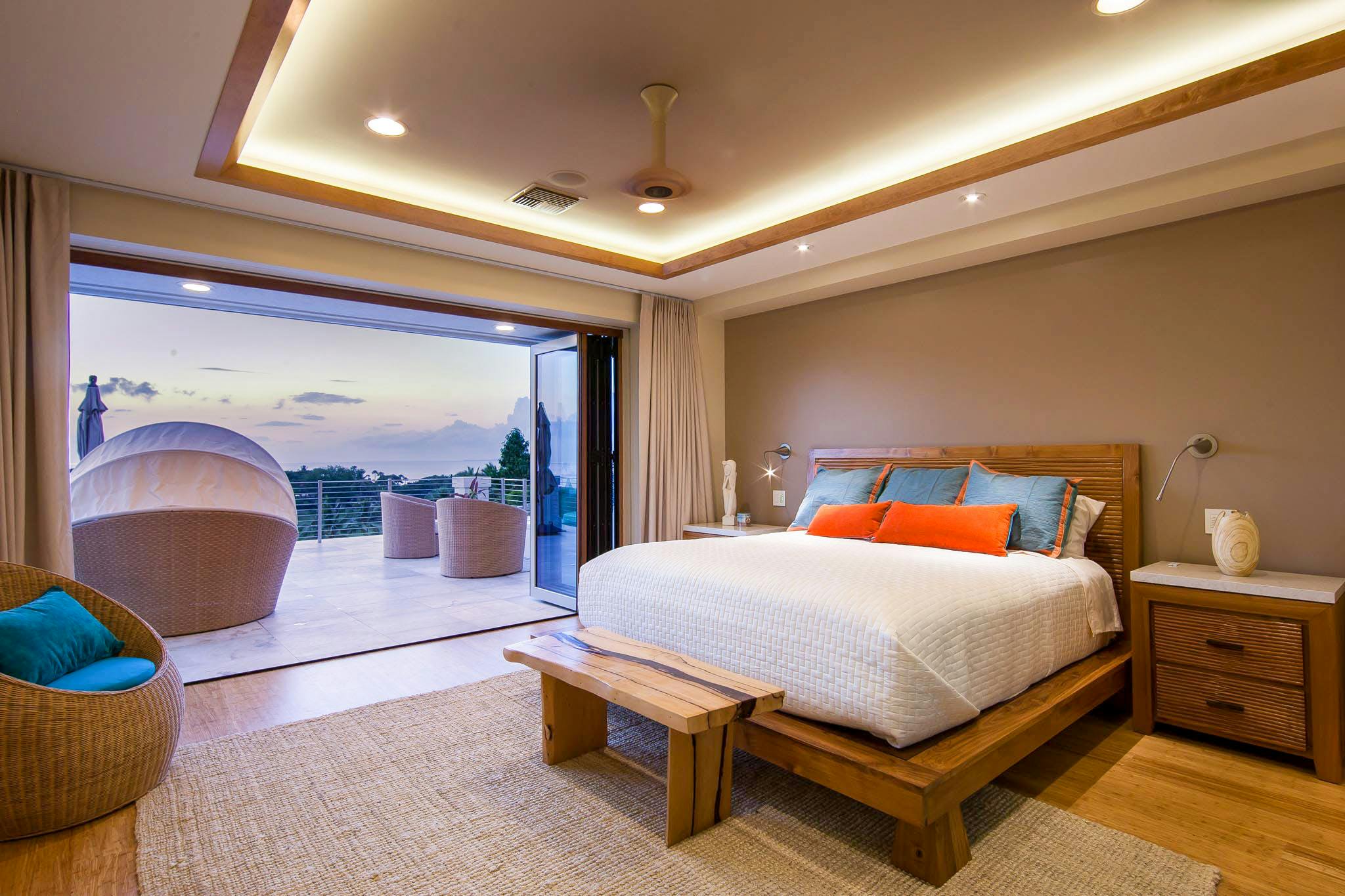 5. Jump on the Outdoor Living Room Trend
One of the many reasons people are hitting the road is to enjoy some open-air recreation after long months of being cooped up in their homes. Hotel rooms often lack access to outdoor spaces confining guests in constricting rooms where the only entertainment may come from a small TV screen or an overcrowded pool area. With retractable glass walls, guests have the option of opening up an entire wall and extending the space to outdoor living areas. Add a little effort into the landscape and comfortable furniture to ensure your guests can fully enjoy every single moment of their stay.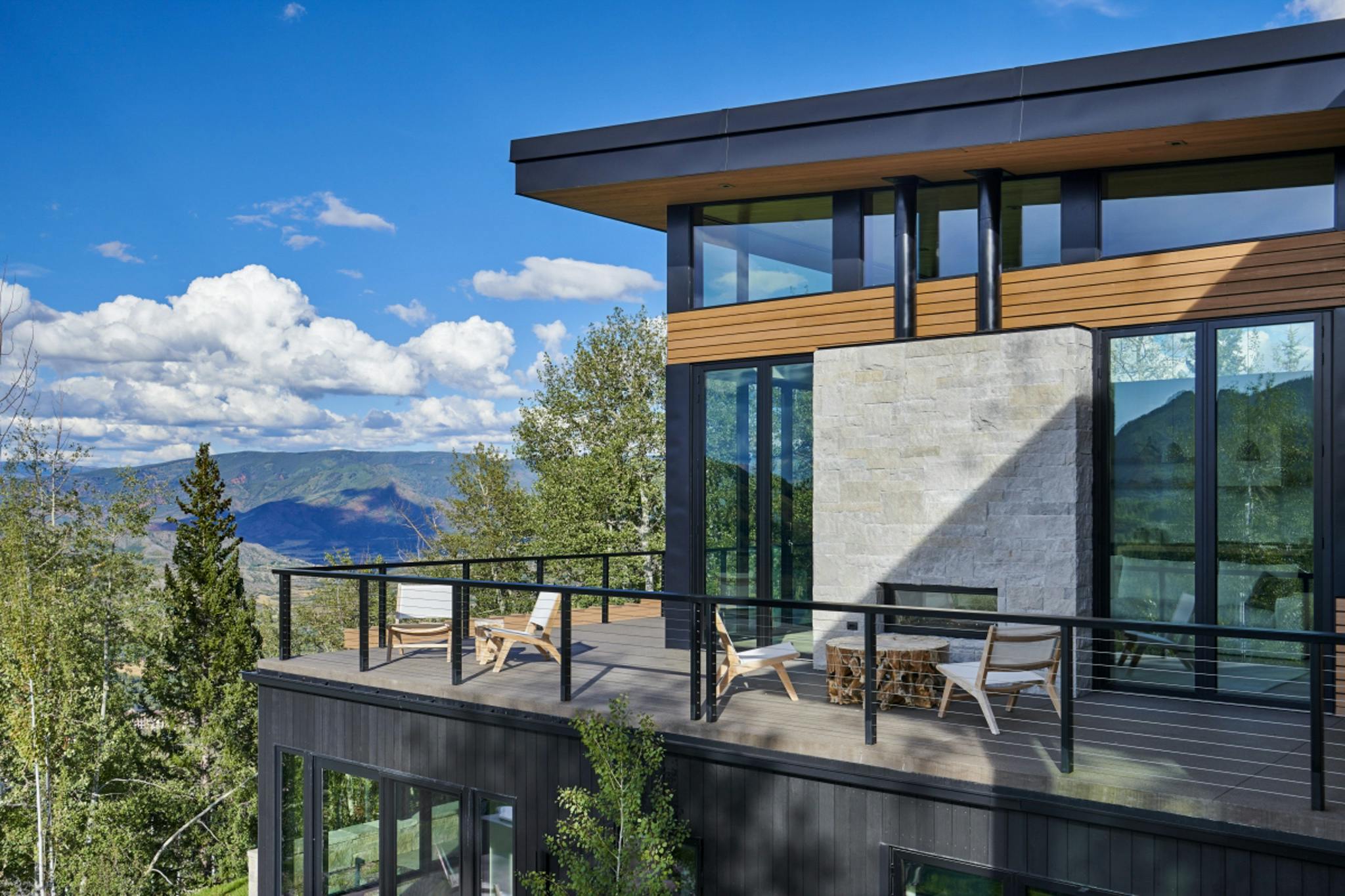 Final Thoughts
Upgrading your vacation rental doesn't have to involve extensive renovations or additions. The key is to offer guests the home-away-from-home experience that hotels often lack to offer. As an investment, retractable glass walls offer durability, ease of operation, healthy residential interiors, and the ultimate indoor/outdoor retreat. A comfortable, memorable experience will ensure the return of guests and alluring five-star reviews. More bookings equal higher ROI and optimized earnings. How will you be revamping your getaway rental this vacation season?
To get more design inspiration and to explore how others leverage moveable glass wall systems, visit NanaWall Systems' extensive residential photo gallery!