Modular School Buildings Influence and Enhance Teaching Curriculums
By NanaWall Systems, August 12, 2020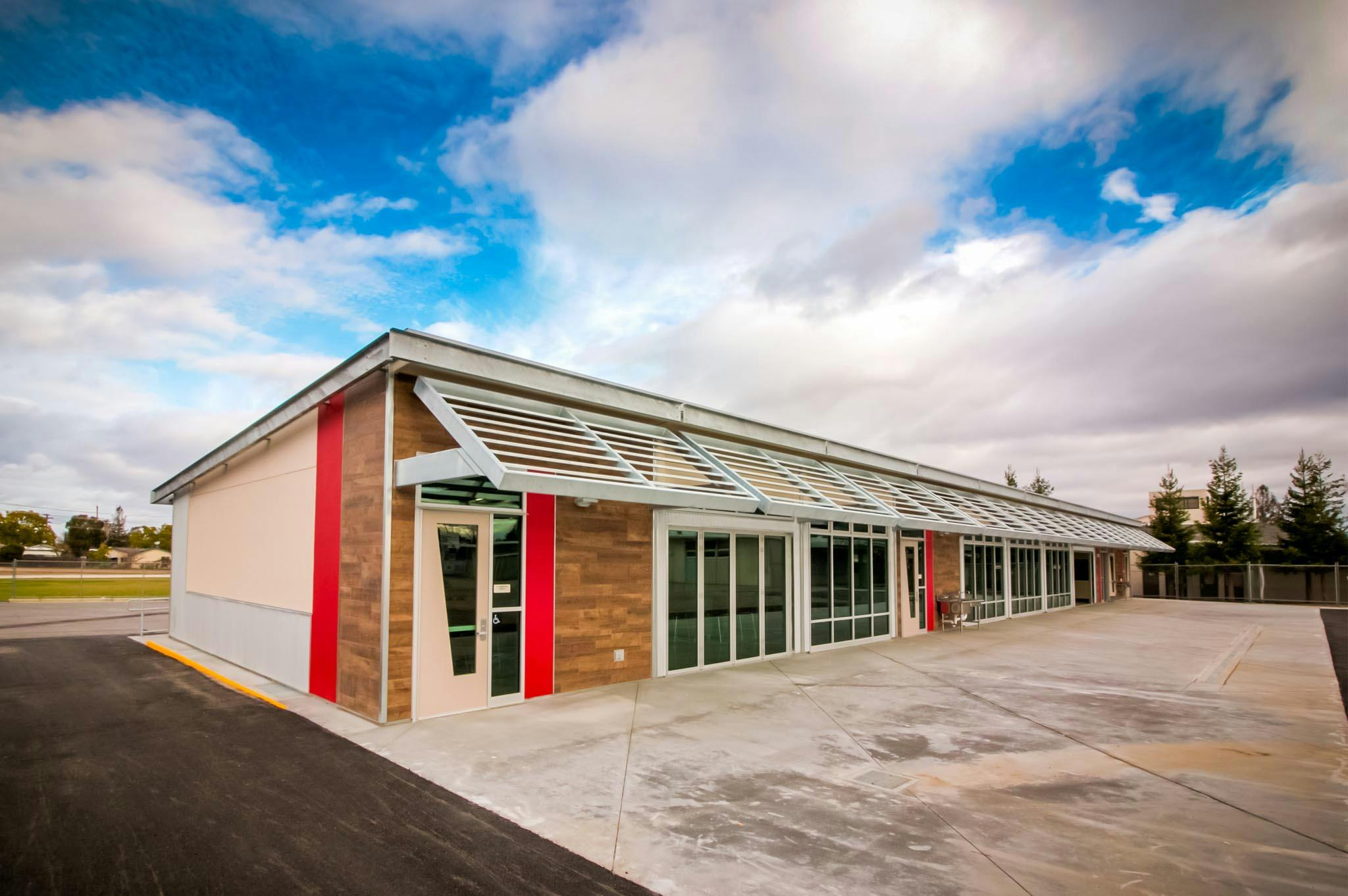 The move to embrace 21st Century learning within school curriculum has given rise to the need of newly designed and modernized learning spaces. Modular school buildings are the customizable option that is becoming popular within campuses embracing STEAM courses and adaptable teaching spaces. Essential to the function of these buildings is the flexibility to eliminate wall barriers to promote peer collaboration, unrestrictive curriculums, and healthy learning environments. As a quick and cost-effective solution, these customizable additions are built 60% faster and cost 30% less than traditional school buildings.
How Modular School Buildings Appeal to 21st Century Learning Curriculum
American Modular Systems define six characteristics that determine the effectiveness of STEAM learning spaces. Flexible classroom design stands as the number one attribute that makes modular school buildings appealing to 21st Century immersive curriculums. Opening glass walls are strategically implemented to encourage sharing of resources and collaboration among students. The ability to adapt teaching space also permits diverse lesson plans that complements STEM curriculums. Classrooms can be extended to accommodate robotics or hands-on projects and can easily be opened to outdoor learning areas. Instructors are able to build their curriculum without being limited by a constraining traditional classroom layout.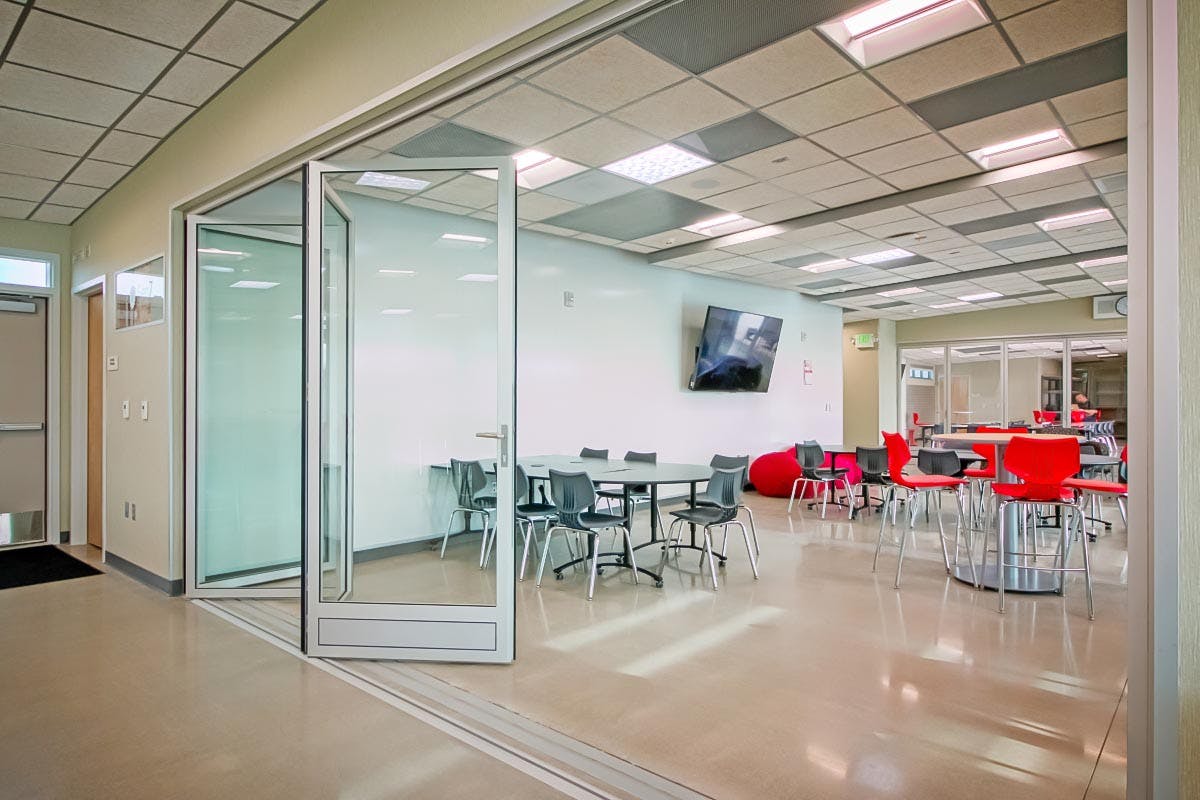 Healthy Environments that Improve Student Performance
Exterior opening glass walls are consistently utilized by modular school buildings as the apt solution that reaps the benefits of an indoor/outdoor classroom. Flexible openings facilitated by opening glass walls offer abundant light and fresh air ventilation—both key elements in achieving healthy learning spaces. Bright and airy interiors naturally enhance overall moods and improve concentration of students as well as performance. A recent study revealed that students receiving high levels of natural light achieved test scores up to 18% higher than students receiving minimal natural light. The constant flow of natural air prevents aerosols to remain stagnant within classrooms, which in return prevents the spread of infections within the classroom.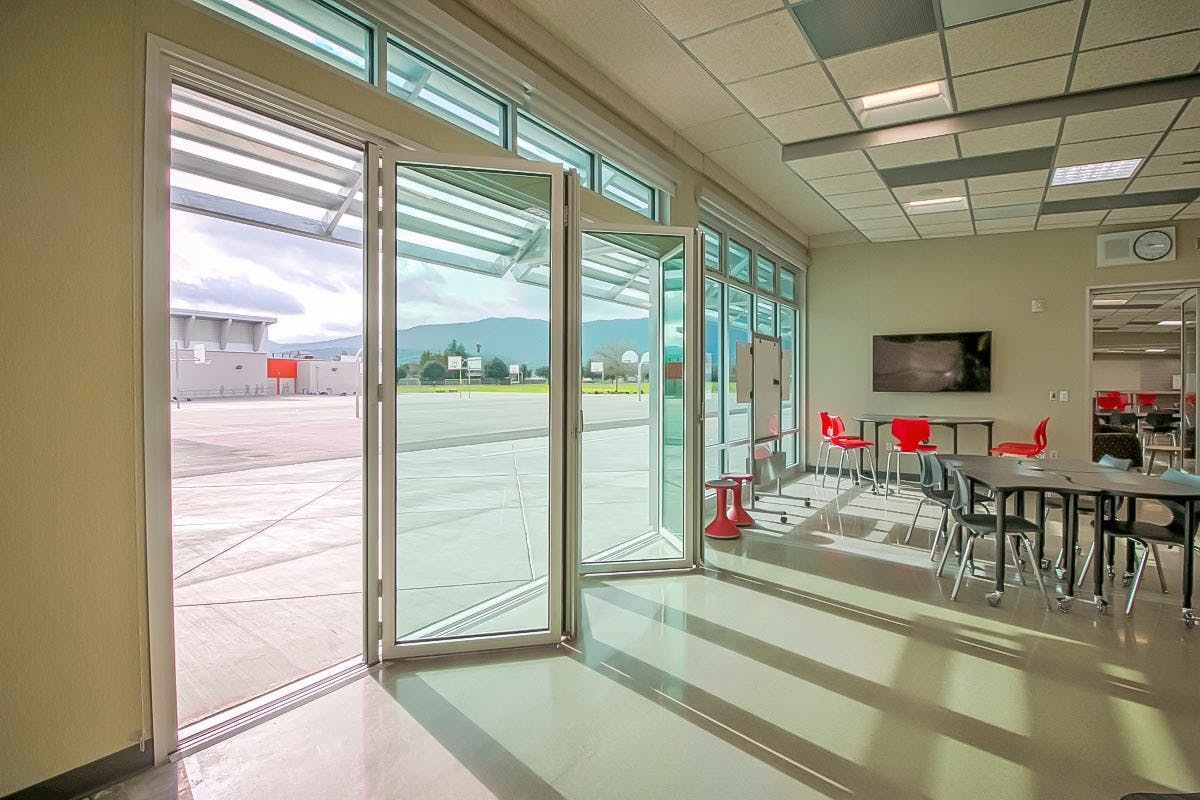 Project Spotlight: Dartmouth Middle School
Dartmouth Middle School in San Jose, CA, sought an innovative STEM building to serve as a hands-on lab environment. Together, with American Modular Systems, they designed a one-story modular school building with four classrooms + learning labs. Multiple NanaWall systems were installed to transition both the indoor and outdoor learning areas. These moveable glass wall systems were also sought as the solution to provide natural light and ventilation—key to healthy learning and American Modular Schools' energy-saving strategies.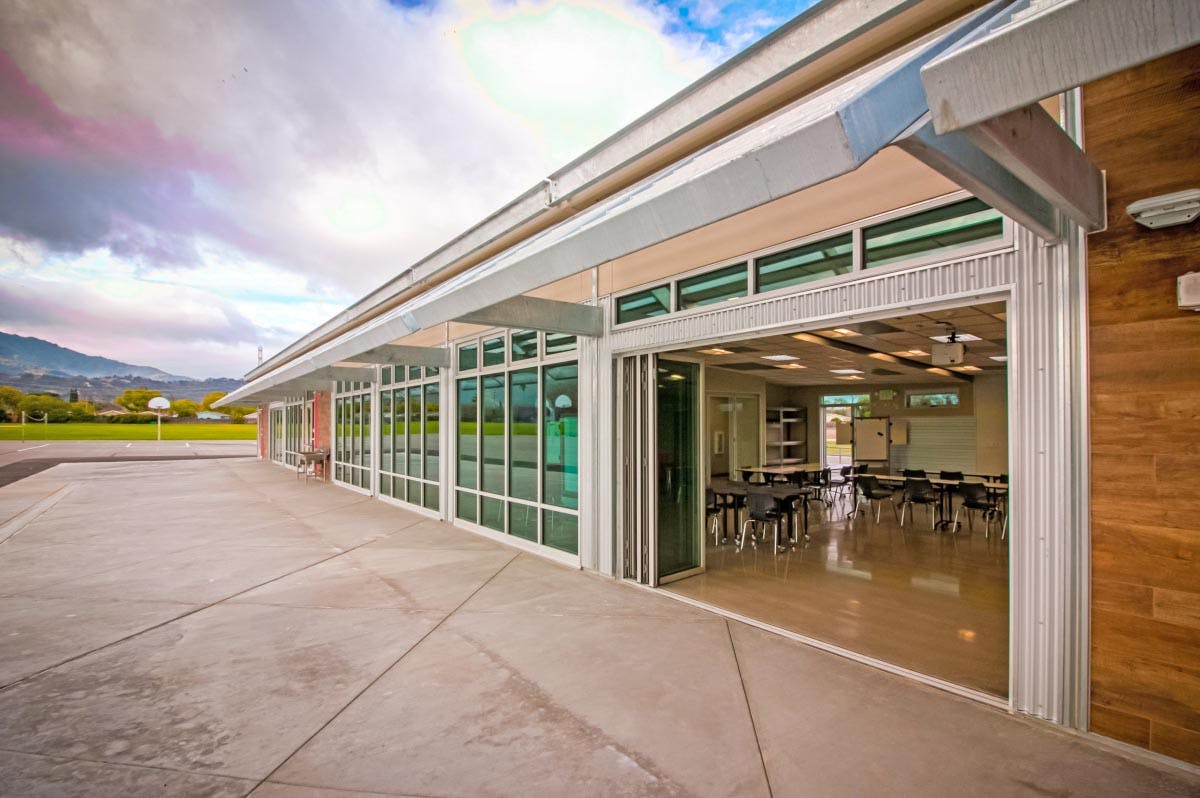 Encompassing the façade of Dartmouth's modular school building are six NanaWall SL70 folding glass wall systems. Standing at roughly 8 feet tall and 18 feet wide, these easily operable systems can be employed based on the needs of the classroom. To achieve ADA compliance and ensure protection from inclement weather, the thermally broken NanaWall SL70 systems were specified with an ADA compliant low profile saddle sill. Additionally, six NanaWall SL45 glass wall partitions were strategically installed within each classroom to facilitate collaboration and space management. Paired with surface mounted sills for interior applications, these folding glass walls offer seamless transitions between spaces.
"With the NanaWall systems, our robotics lab has the ability to flow out to the outdoors," says teacher Tracy Brown. "Instruction becomes more dynamic since my curriculum is not being restricted by an enclosed classroom."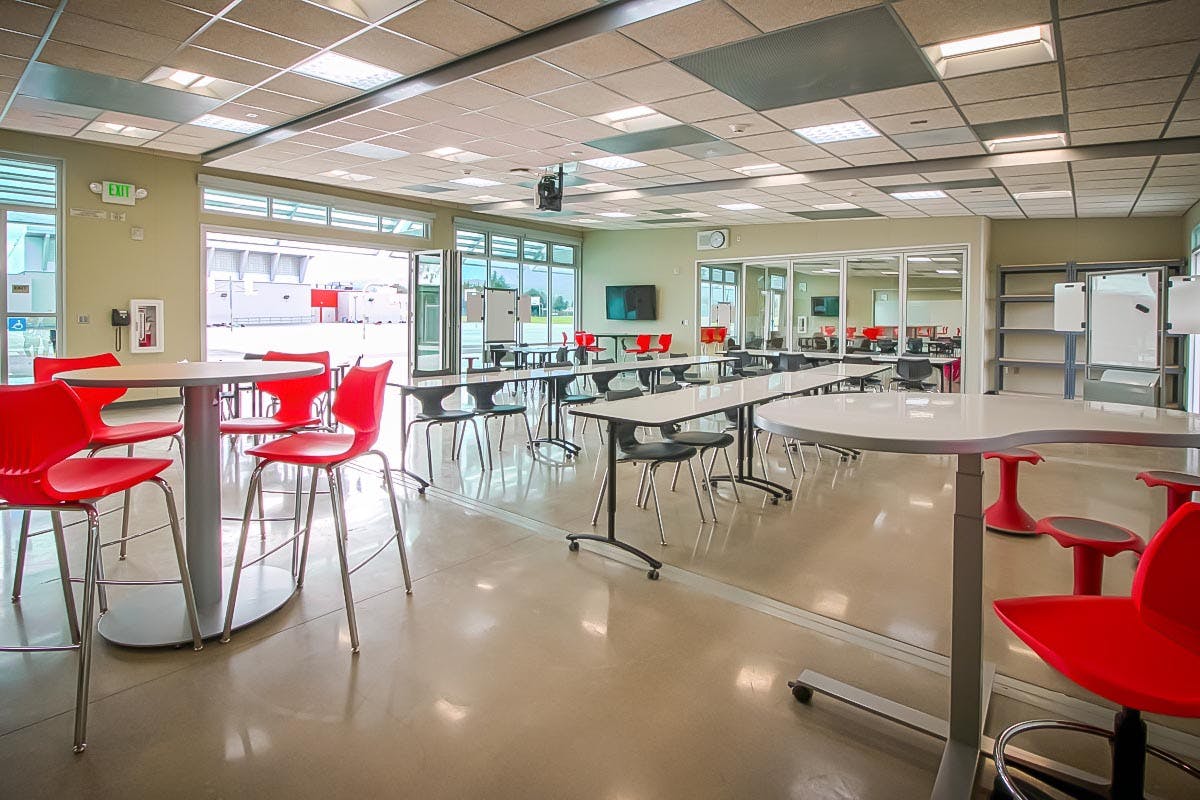 Final Thoughts
Schools seeking a quick and cost-effective solution that implements 21st Century learning are enhancing their campuses with modular school buildings. The benefits of these flexible learning environments are paramount as they modify to the needs of the curriculum and students. Paired with opening glass walls, modular school buildings easily transform into indoor/outdoor classrooms that encourage collaboration with each other and ensure the health of students as they learn.
Learn more about how school design leverages NanaWall solutions to improve learning environments at nanawall.com/commercial/education!