Moveable Glass Wall Systems: Post-COVID Design in Multifamily Living
By NanaWall Systems, April 28, 2021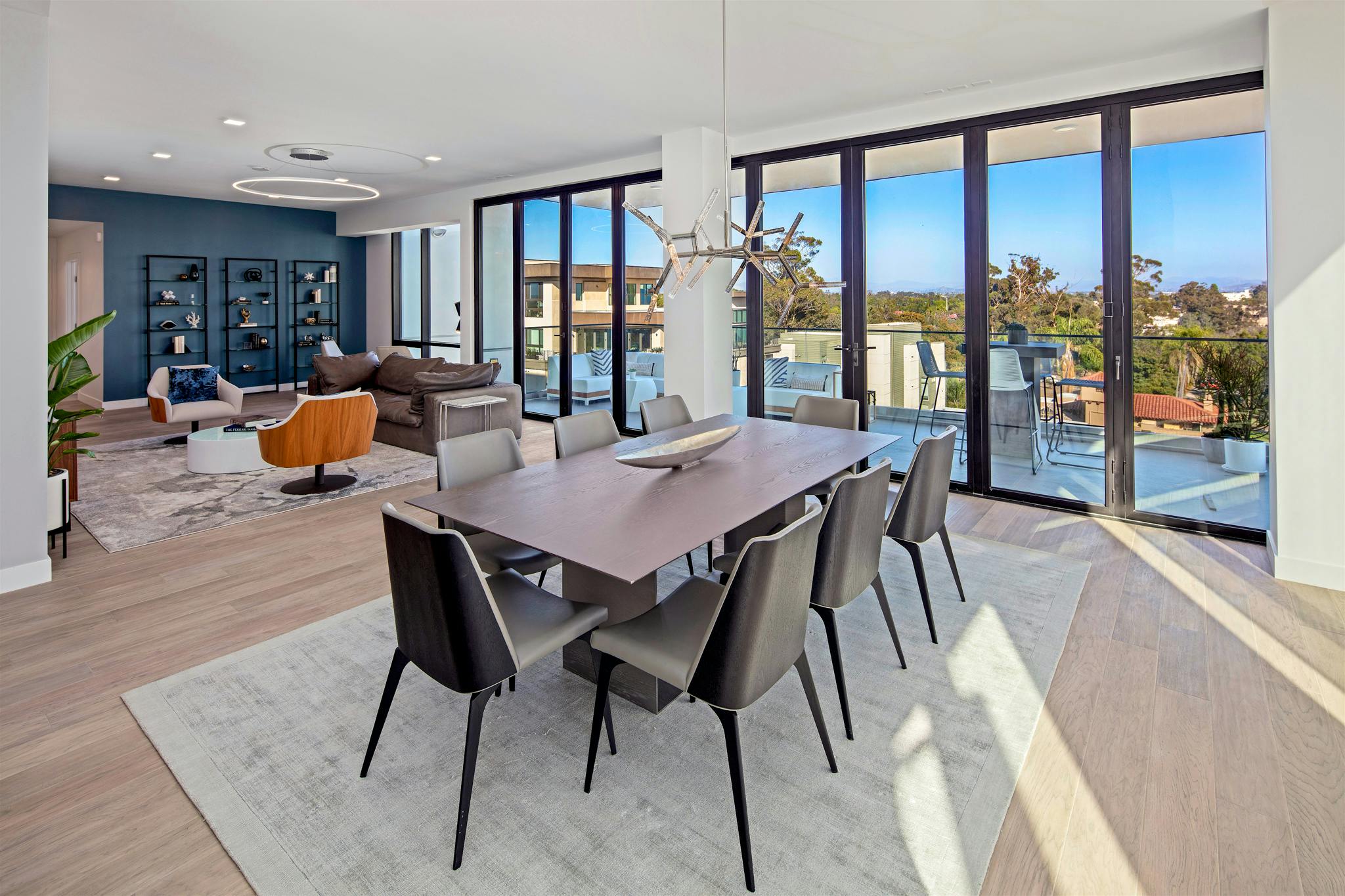 As a post-covid design solution, moveable glass wall systems in multifamily buildings can significantly improve ROI and attract customers to a particular listing. At the start of the Covid-19 pandemic, the condominium market lagged due to how these compact living spaces made social distancing a challenge. As sales begin to rebound, developers need to note shifts in lifestyles and everyday needs brought forth by the pandemic. This new wave of customers demands more than just affordability, but rather a sense of security that ensures the health and wellness of buyers and renters alike. Embracing the indoor/outdoor design methodology of post-covid design with exterior glass walls, from living units to amenities floors, will ensure coveted multifamily units that at full capacity for years to come.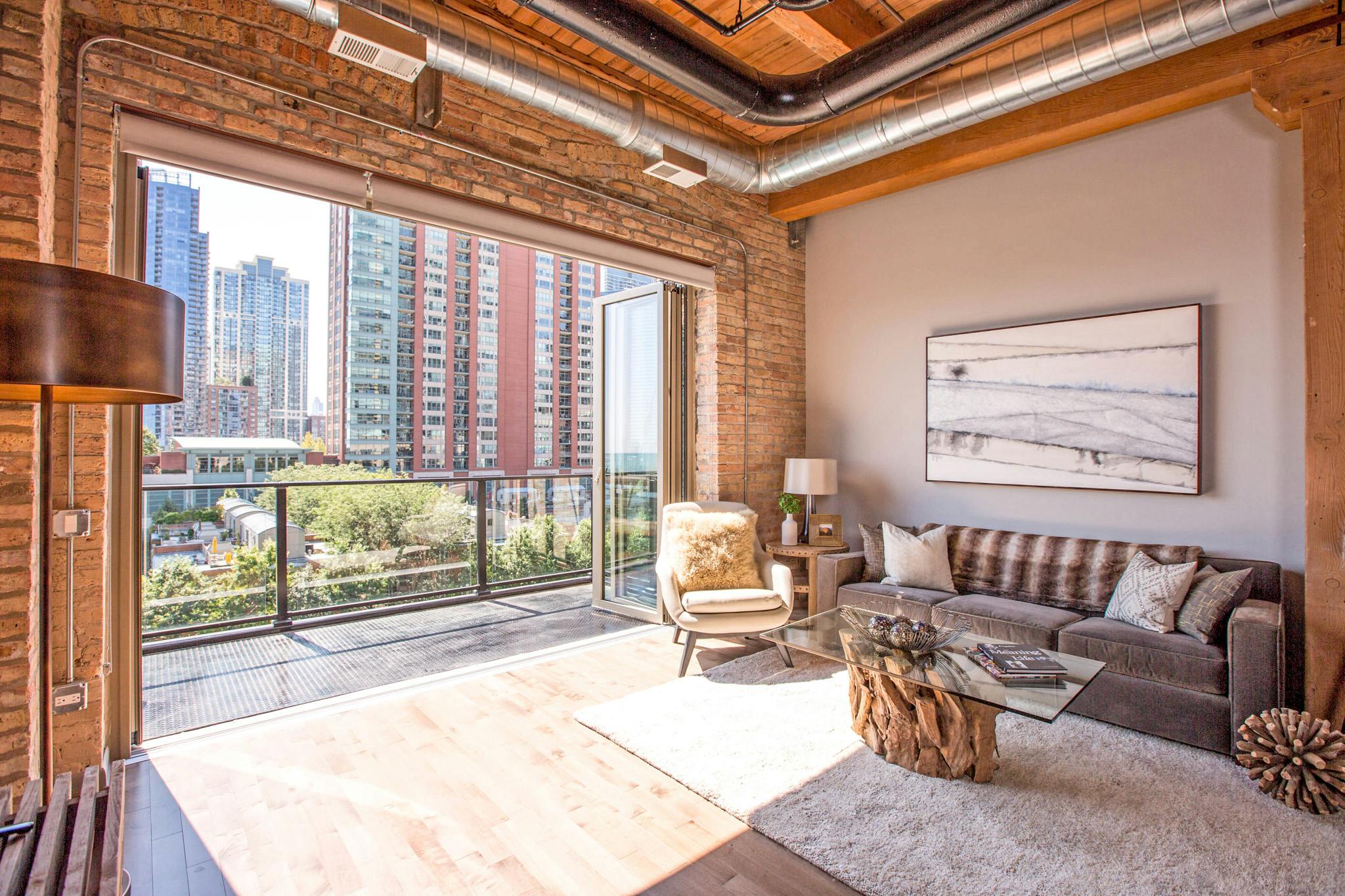 How Moveable Glass Wall Systems Optimize ROI
These more affordable dwellings are increasingly in demand, especially within millennials who seek the flexibility of renting rather than owning property. In a post-pandemic world, potential buyers and tenants seek more than just shiny new appliances and community pools. Lifestyles have shifted to prioritize health and wellness while embracing indoor/outdoor living—a potential challenge in multifamily complexes where outdoor space is scarce. How can a multifamily complex stand out from the rest? Exterior glass walls in post-covid design offer a long-lasting, easily operable solution that enables indoor/outdoor lifestyles with bright and airy interiors and easily accessible outdoor living spaces. These systems increase the value of investments by ensuring the comfort of residents, which in exchange, maintains multifamily complexes at full capacity for much longer.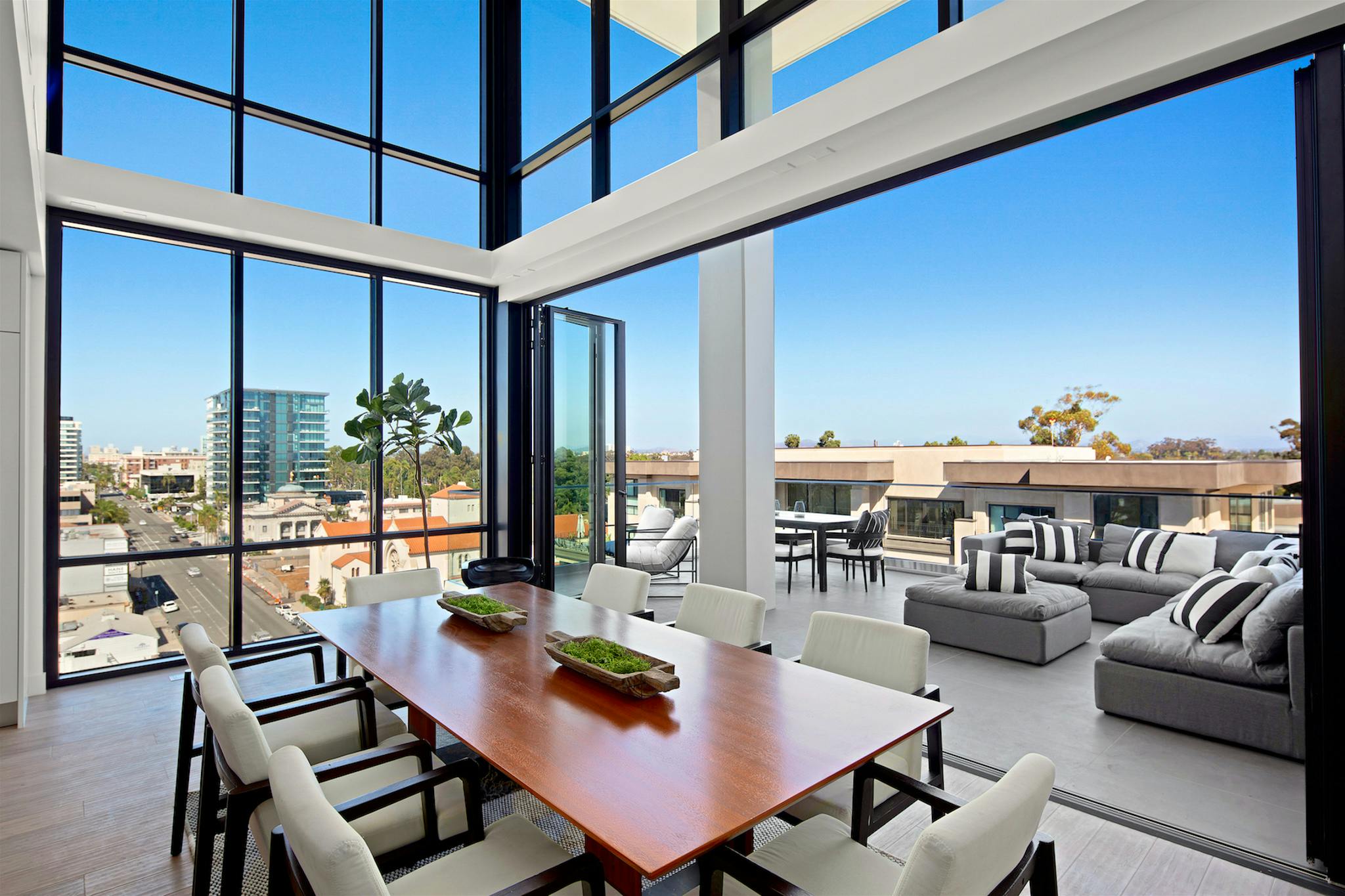 Embracing Natural Elements with Exterior Glass Walls
Compact housing often features minimal windows that obstruct natural light from infiltrating interiors—not to mention the lack of fresh air ventilation. Because our homes have become the center stage of our day-to-day activities, post-covid design trends will focus not only on providing comfortable but healthy residential interiors. As long-lasting, easily operable solutions, exterior glass walls invite the health and wellness benefits of natural elements while the transparency of glass panels offers clean sightlines where views are worth optimizing. These easily operable systems can be fully or partially opened to allow fresh air ventilation, a key element in preventing the harboring of illnesses according to the CDC, giving residents full control of their environment.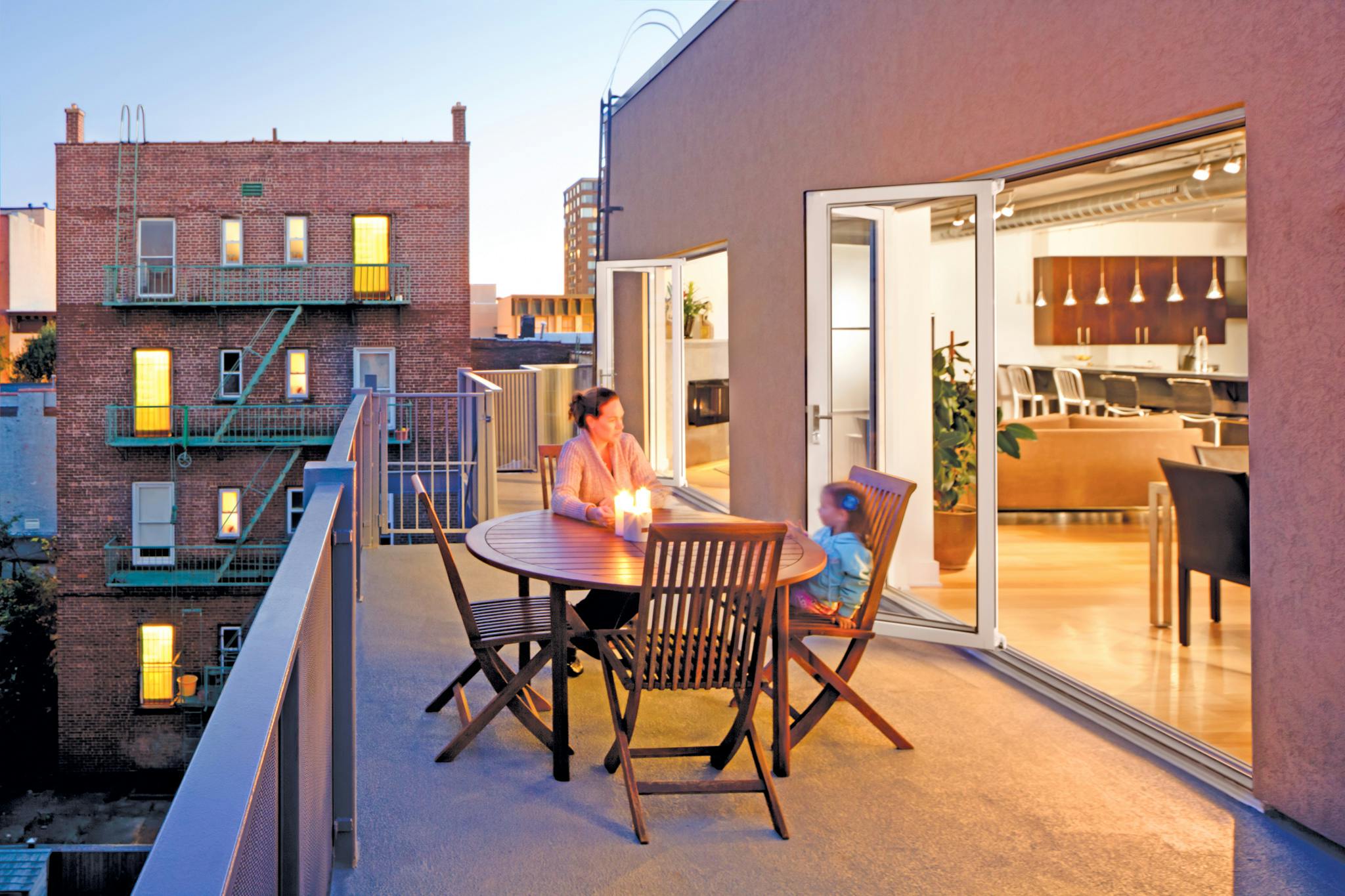 Outdoor Living Spaces
Outdoor living spaces will become a key selling point in the future of multifamily real estate. Balconies that feature easily operable moveable glass wall systems, regardless of size, offer an immediate private outdoor getaway for lounging, al fresco dining, and even small-scale entertaining if space allows. At the start of the pandemic, balconies became notorious for allowing multifamily residents to connect with one another while maintaining social distancing and at the same time providing safe outdoor areas to take in the sun. Aside from these private open-air spaces, potential buyers and renters will seek multifamily complexes offering an array of easily accessible outdoor amenities like pools, sports courts, and kid's play areas.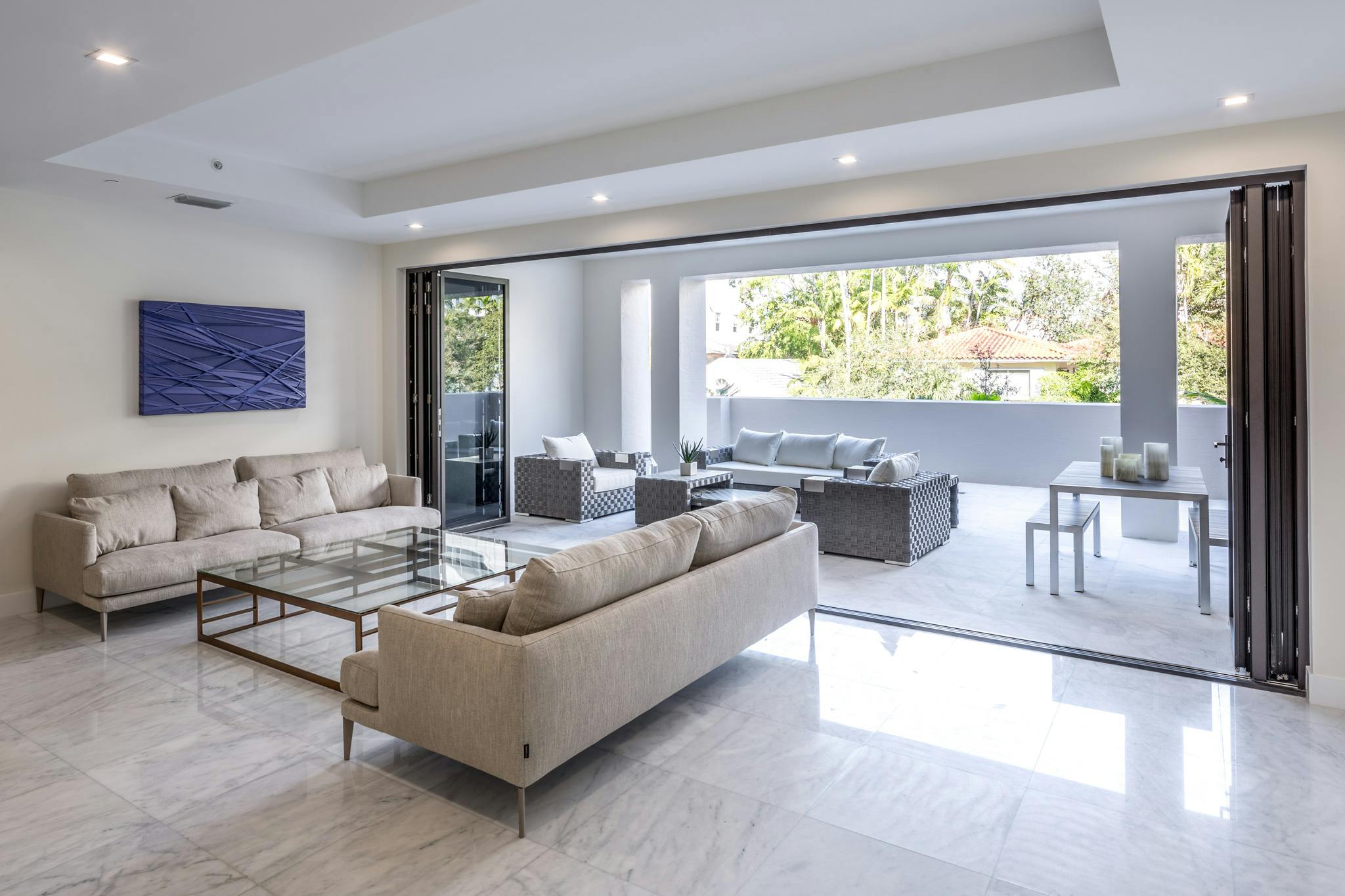 Safe Amenities Areas
The evolution of amenities in multifamily complexes has moved past community pools and gyms. Potential residents seek amenities that meet new standards of living rooted in health and wellness. As residents spend more time at home, easily accessible amenities like laundry rooms, fitness centers, and even multifunctional outdoor living spaces can influence a customer's decision on whether or not to buy or rent. Multifamily complexes presenting an array of amenities areas that comply with health and wellness standards will offer a positive ROI as they buy out faster and leases remain longer. Moveable glass wall systems in high traffic amenities areas offer wide, spacious openings to facilitate smooth transitions and avoid traffic congestions.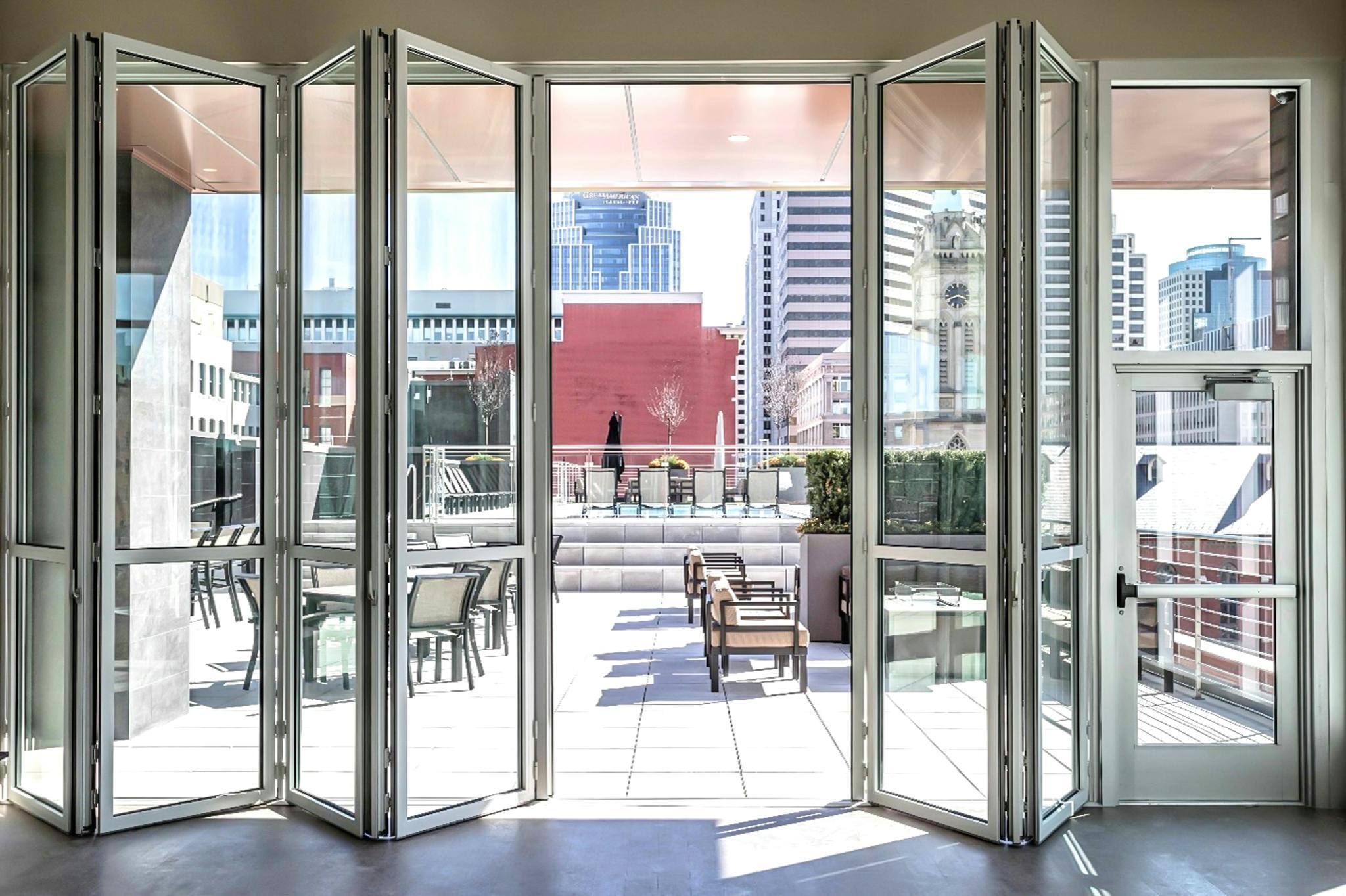 Maximize Real Estate Space
In real estate, there is nothing worse than a missed opportunity. When it comes to space optimization in multifamily complexes, every inch of the building poses an opportunity to lure potential residents in. Consider rooftops, for example. Many of these spaces are left unused when instead, they can be reimagined into multifunctional outdoor recreation spaces. Especially in large urban regions where space may be scarce, rooftops can double as lounge areas, sports courts, and even community pools. Moveable glass wall systems facilitate access to these spaces with wide openings while effectively promoting a two-way traffic system. In harsh climate areas, the durability of weather-performing retractable glass walls ensures security and comfort in high-rise applications.
Final Thoughts
Moving forward, multifamily living will look a lot different than it does today as buyers and renters seek real estate that meets new standards of living. A post-covid design methodology applied to this increasingly popular way of living will result in a fruitful investment where residents feel safe and comfortable, leading to units remaining occupied for longer periods of time. Moveable glass wall systems in multifamily dwellings ease health and wellness concerns with retractable openings that optimize mood-boosting daylight and fresh air ventilation. Whether they be in the lobby, balcony, or a rooftop amenities space, the return of investment presented by these durable, long-lasting systems will be a positive one for years to come.
Learn how other multifamily complexes leverage NanaWall exterior glass walls in our extensive applications page!