Multipoint Locking Technology Adds Advanced Security to Operable Glass Doors
By Liz Snyder, June 8, 2016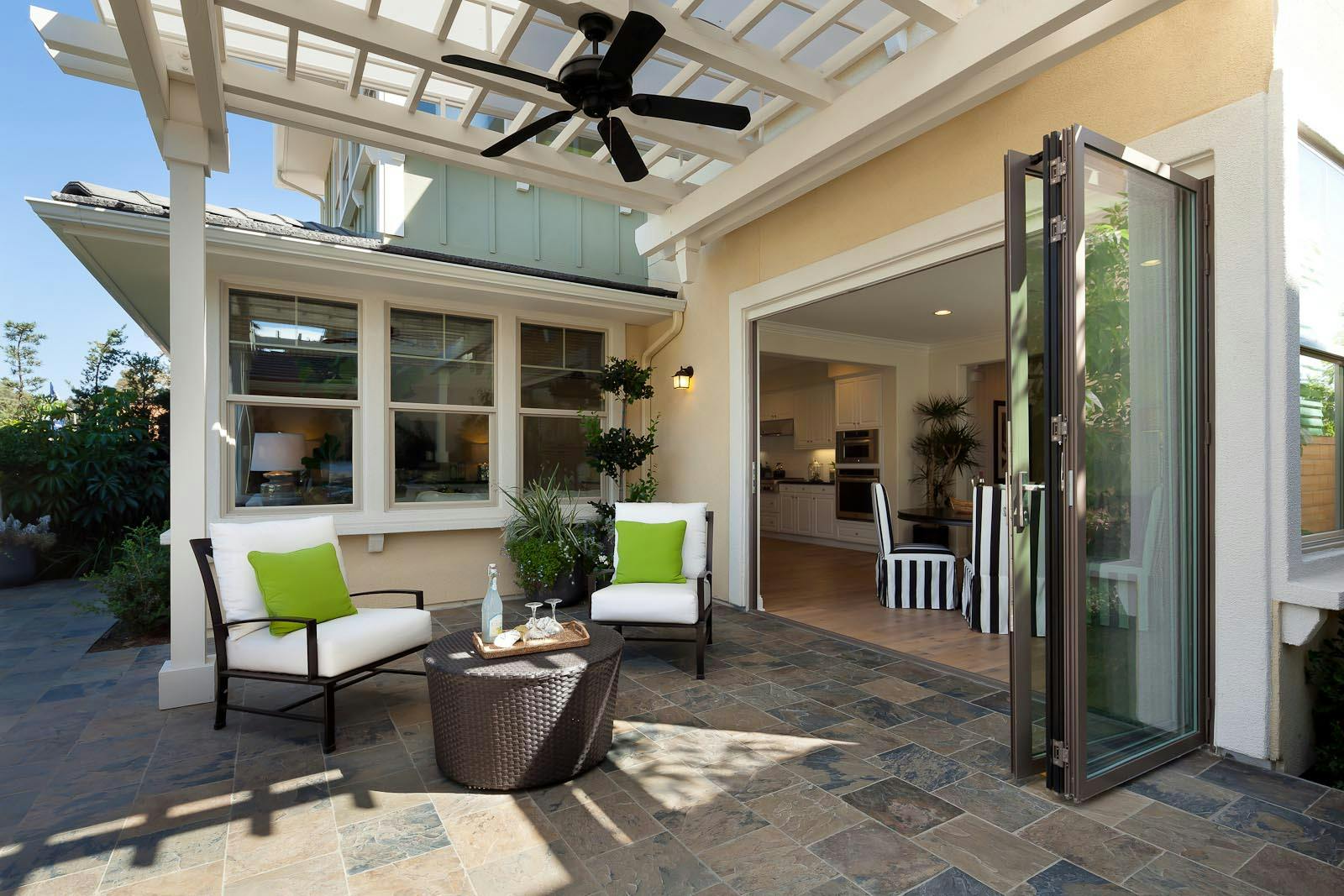 A common problem in home security is protecting the weakest link in your home - the sliding glass rear door. These doors are often manufactured with standard lock or latching mechanisms that can be easily disabled from the outside by prying the door open. A common solution to the patio door problem has been to place a metal or wooden dowel along the sliding track. This still doesn't prevent burglars from lifting the door off its tracks as an alternate method of entry into your home. While installing a sliding bolt system may help prevent the latter, surely it is time for sliding glass door technology to improve, and move into the 21st century!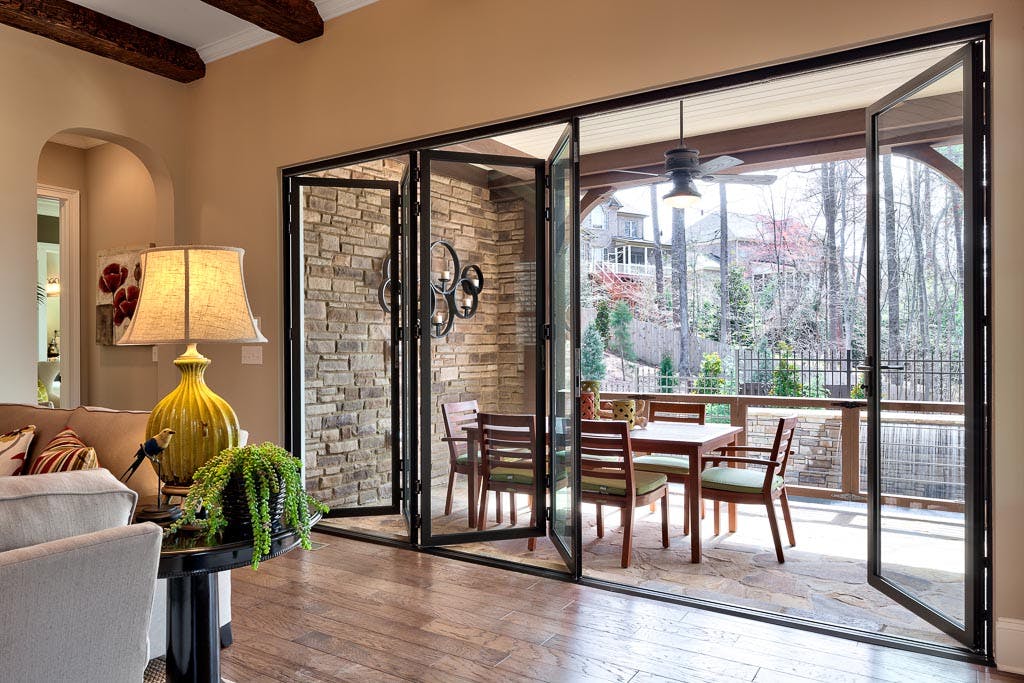 Preventing an intrusion into your home may be as simple as replacing your traditional glass sliding door with a NanaWall Folding Glass Wall. Instead of a traditional sliding door, you can now enjoy a transparent wall that folds on-track. There is even the option to include a swing door for easy everyday entry and exit. These sleek aluminum or wood framed, tempered glass panels will summon the seasons into your home, while maintaining protection against drafts, sound, and intrusion.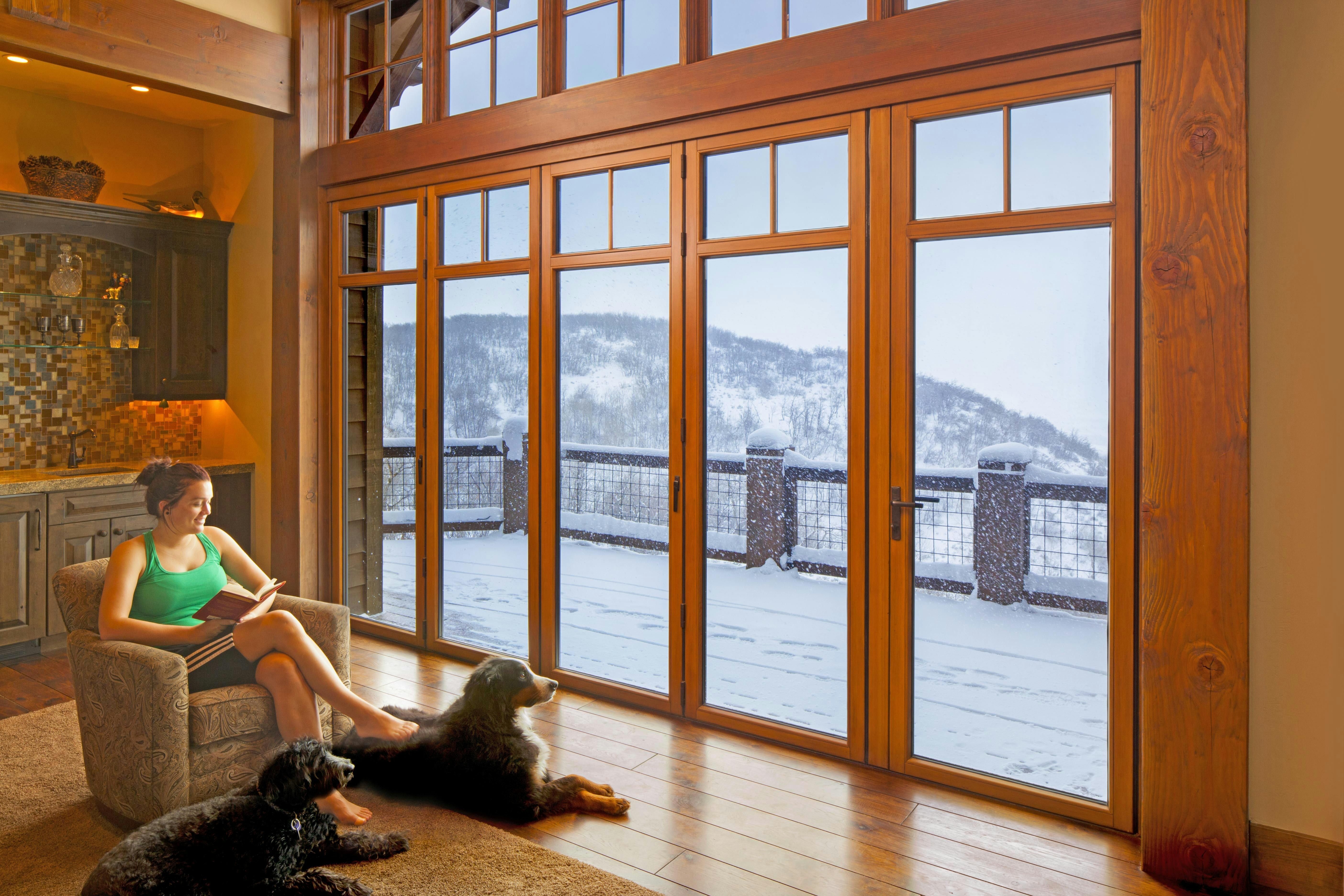 The factory installed, innovative folding or sliding glass door security system includes multipoint locking as well as extra-long, tamper resistant dual point locking rods between panels, which ensures that each system meets or exceeds all forced entry testing. Exactly what does this industry leading technology (watch Animations here) involve?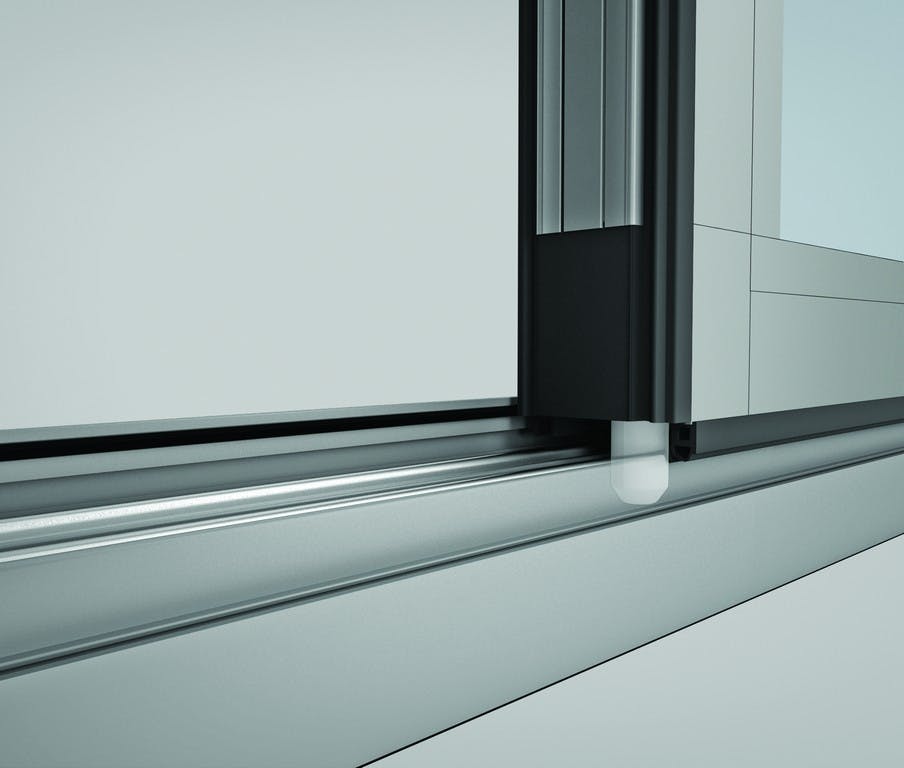 Concealed multipoint locking operates with a turn of a handle. The top and bottom shoot bolts have a 1" (25 mm) throw for maximum security.
The multipoint locking system on a primary swing door means the handle must be depressed to withdraw the latch - lifted to engage the rods - then opened, by either turning a key from the outside or an inside thumb turn. There also exists, between each pair of bi-fold panels, a two-point locking system which requires a 180 degree turn of the handle to move the locking rods up or down, and is only operable from the inside. A third option swing entry panels is a dead-bolt locking system. With either a key turn or thumb turn, the handle must be pulled to draw the horizontal cylinder into the locking mechanism for opening.
The engagement of multiple mechanisms to unlock your patio door substantially decreases the chances of it being opened by tampering or force. Considering a sliding or folding glass wall system on appearance can be a mistake. Choosing the best replacement for your home means selecting the one system that leads the industry in performance while closed. Contact us to learn how we can create an all seasons experience with innovative security features engineered and customized to fit you needs.