NanaWall #InsideOut
By , August 22, 2014
Blog Written by William Duff Architects: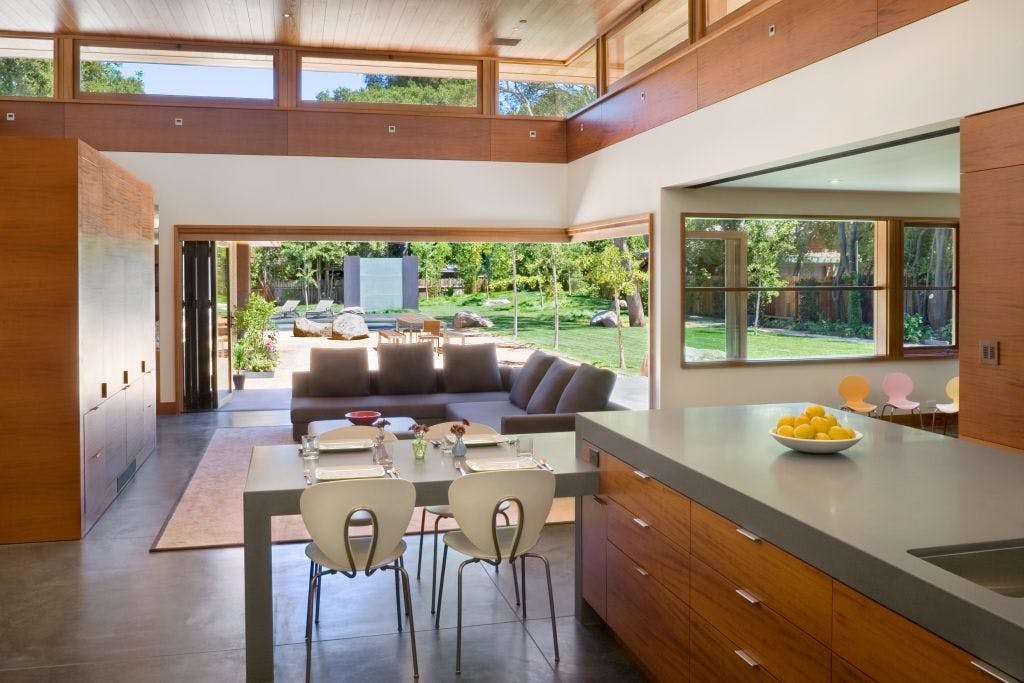 "August means soaking up the sun, lounging beneath shady trees, joining family and friends for backyard parties, or splashing in the pool before the days grow shorter and cooler. It's a great month to reflect on the indoor/outdoor lifestyle, cultivated in California, that's become increasingly popular throughout the country. One name we always think of for indoor/outdoor projects is NanaWall, a Northern California company that's been producing precisely-engineered bifold doors and operable glass walls for over 25 years. NanaWall's products have given WDA the ability to incorporate framed views and open-air passageways into our sustainable designs with energy efficient panels that respond to the clean modern lines we love. We recently caught up with NanaWall's Khadija Hansia and Matt Thomas for lunch at Balboa Cafe, where we sat inside, our table right next the restaurant's NanaWall. Perfectly warm on a blustery day, we asked about their company's role in changing the interplay between indoor and outdoor spaces, how the lifestyle has spread outside of California, and what they anticipate in the future.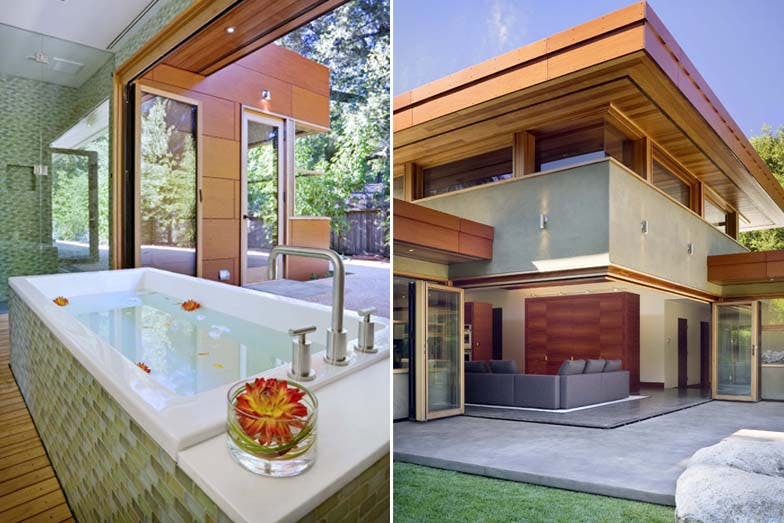 Founded in Marin County, where the natural environment provides abundant inspirational views and contemplative groves, NanaWall's products embrace the landscape in a way that's quintessentially Californian. Glass walls facilitate interior spaces infused with natural light, unobstructed views, and the potential to ventilate with fresh air. When WDA designed a Menlo Park residence with an aim to incorporate the large yard into the clients' everyday lives, NanaWall panels were key to creating a living space that flows from the main house to the backyard and into the pool house. The walls are engineered to open quickly with one hand, allowing passage outside and transforming a patio or yard into a new "room" extending from the house.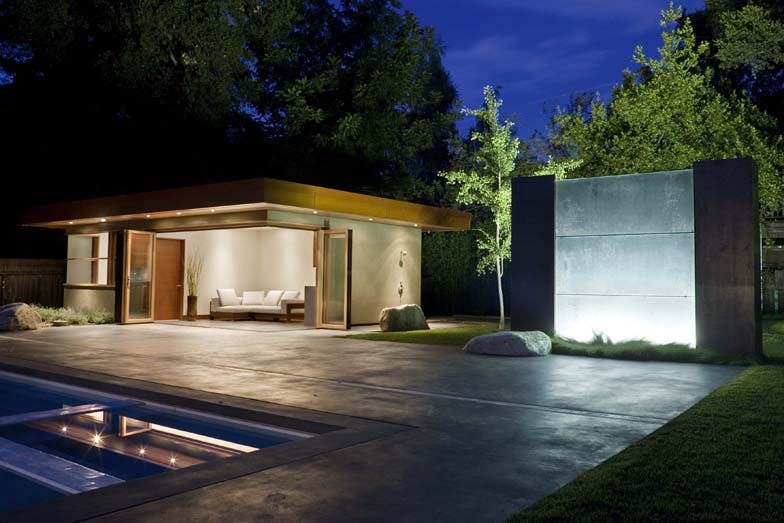 Homeowners across the country are increasingly using NanaWall systems to maximize their livable spaces, and to take advantage of the California lifestyle, utilizing outdoor areas whenever and wherever possible. Thomas reports a recent trend of people staying put, or even moving to smaller homes, and utilizing cost and space saving designs. With NanaWall, homeowners aren't "limited by geographic location." The ease and versatility of the systems allow a homeowner to capture sunny 70 degree days when they happen, whether that's 30 or 300 days per year. And when it's too hot or cold to open the panels, they are engineered to be air tight, keeping the outside out.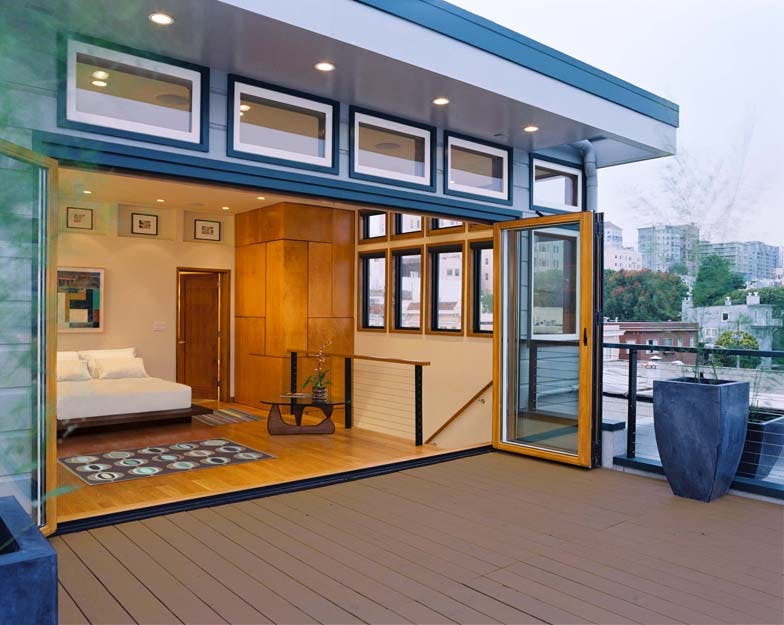 WDA learned about the panels' potential to protect against the weather the very first time we used NanaWall a decade ago to fully maximize the views and space on a penthouse rooftop in San Francisco's marina district. Lovely spring and fall days allow the owner to open the panels and use the roof deck as an extension of the master suite. But, when the owner experienced the true meaning of the saying "the coldest winter I've ever spent was a summer in San Francisco," the closed panels protected the interior from the seeping chill of summer fog and wind, while fully allowing faint sunlight in, providing warmth that helped reduce heating costs.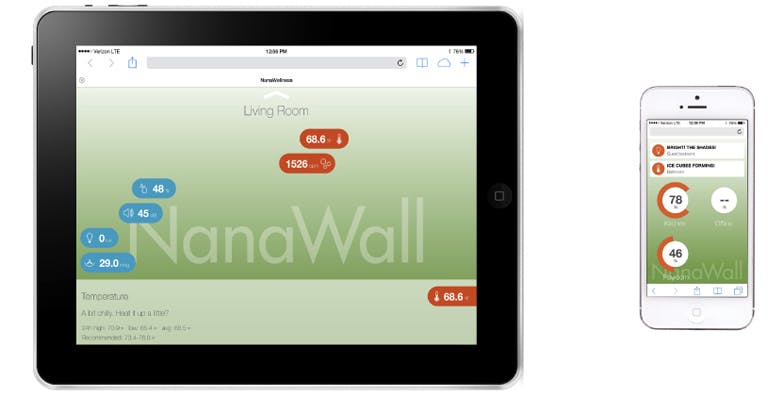 With its commitment to performance, ingenuity, aesthetics, and flexibility, NanaWall is always working to improve its products. As the wall systems have been increasingly used in climates more severe than California, the company conducts independent rigorous testing for energy-efficiency and interior protection. Some of its systems are hurricane-rated, and Thomas relates that the company followed up with restaurants and homeowners following Hurricane Sandy to learn that their panels survived the blowing winds and rain with no leaks. Several reported "we watched through our NanaWall as Sandy rolled in," without feeling a drop of rain. NanaWall also constantly works to improve customer satisfaction and performance in pleasant weather. Hansia showed us the NanaWellness system, which enhances new NanaWalls with a NanaWellness app and advanced sensor technology. NanaWellness helps homeowners better manage their environment by monitoring home interiors for temperature, volatile organic compounds, humidity, noise, ambient light, and barometric pressure. The real-time data informs homeowners when it's time to open the panels and flush interior rooms with healthy, fresh outdoor air, and when the NanaWellness app again registers optimal levels.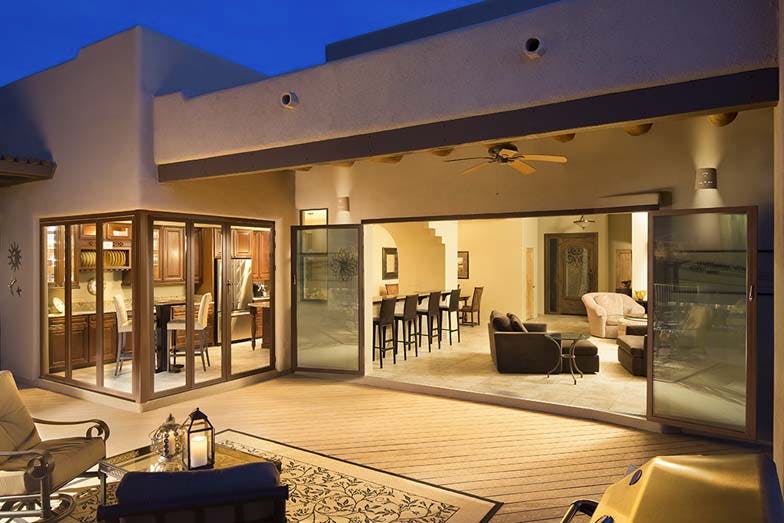 Thomas was also excited to show us an addition to the company's product line, the NanaWall FlatFold system, where the panels rest flush against either an interior or exterior wall when opened. We're looking forward to exploring this product in future projects. Once again, NanaWall has literally opened up a new range of possibilities for design and function of space."