NanaWall's New US Production Facility
By , March 28, 2014

NanaWall's factory moved into a new, larger compound earlier this month, which provides several benefits to our customers and community.
Location: Located in Richmond, CA, the factory supports our local Bay Area environments. Minutes away from our headquarters in Corte Madera, the production facility continues to manufacture US made opening glass wall products.
Sustainable Practices: NanaWall Systems has been firmly committed to preserving our environment, long before sustainable design consensus was created. Keeping the neighborhood in mind, our well insulated building minimizes overall factory noise, brings in natural lighting through skylights, reduces cost and allows us to practice sustainability. NanaWall uses 60% recycled material in our 100% recyclable packaging.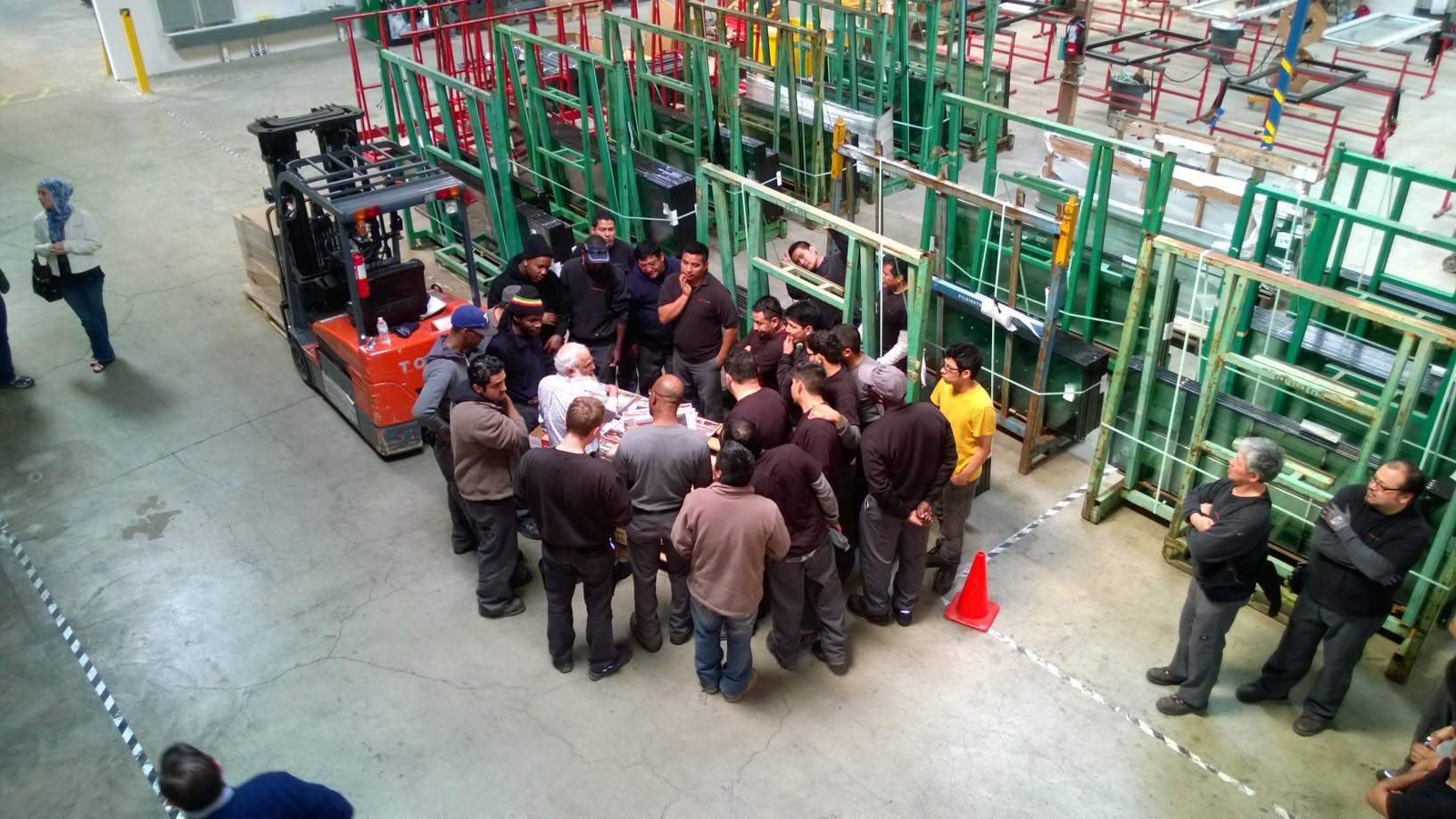 Benefits of Our Own Compound: Additional Square Footage: With an increased space of 36%, the facility now allows us to create a more efficient work environment. Multiple Loading Docs: The new compound encompasses multiple loading docks, which will help improve overall efficiency. Increased Production Capacity: Due to larger space, a more efficient layout, and a spacious work flow, NanaWall will increase capacity by 50% and reduce lead times on all US orders.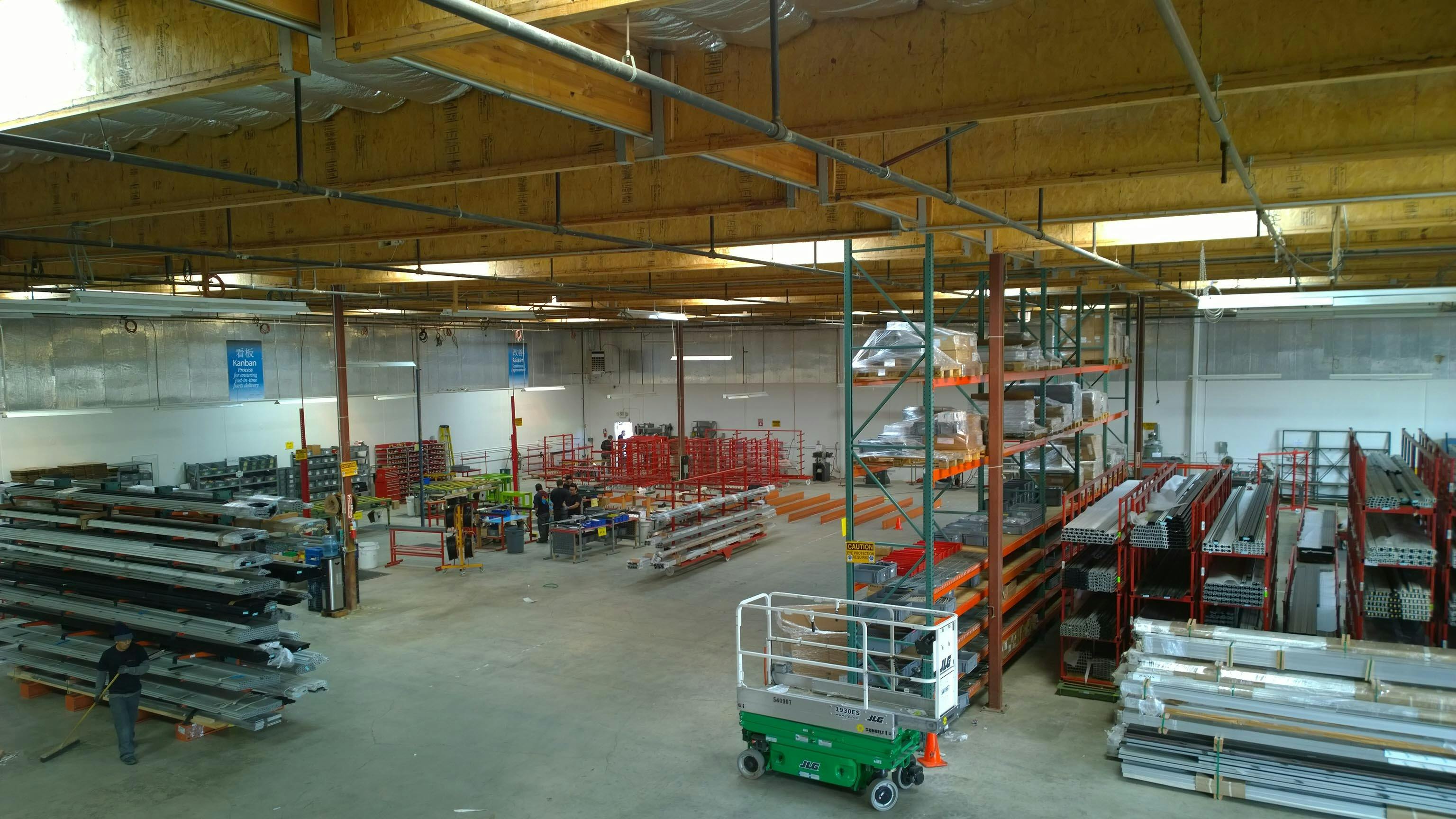 Note: The products made in our Richmond, CA facility include the SL45, SL60, SL70 and the SL73. All of our other products are manufactured in Germany by our partner, Solarlux.