NanaWellness: How Hotels Can Tap into Wellness Tourism with Building Design
By NanaWall Systems, July 31, 2019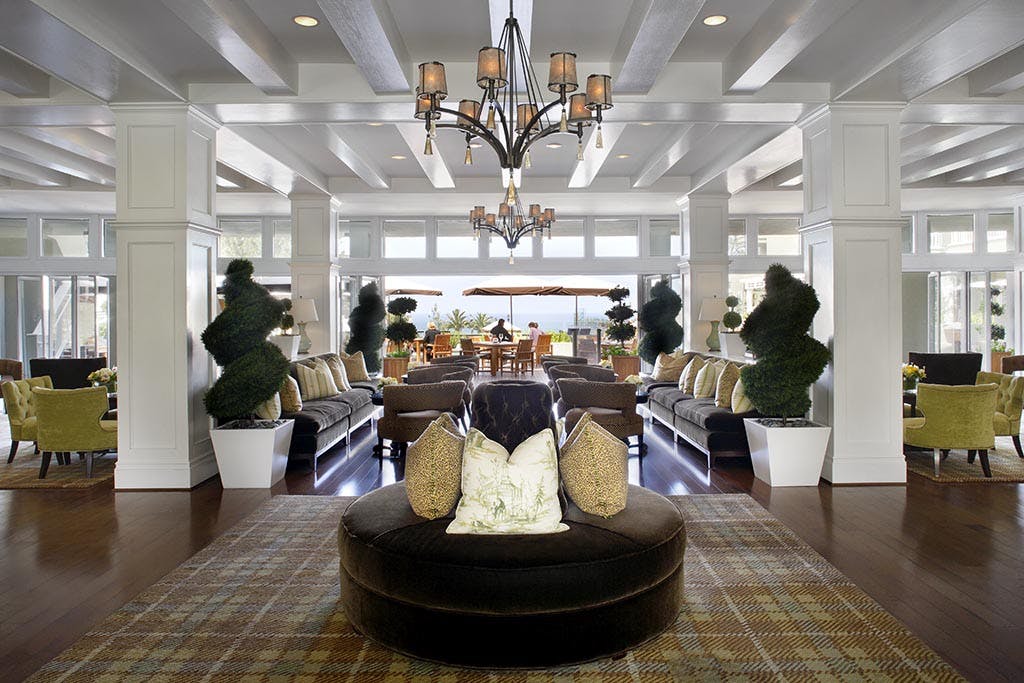 Figure 1: Hotel design can adapt to work within wellness tourism trends.
Travelers select hotels where they believe they can best relax, destress, and find wellness. The priority on self-care in travel is confirmed by the $639 billion Wellness Tourism industry. The "secondary wellness travelers," who works wellness into their trip, are behind 86% of the expenditure in the industry. Hotels that invest in wellness see the value of attracting secondary wellness travelers.
There are flashy ways to offer guests wellness and appeal to travelers, such as white-glove treatment, spa rooms, and yoga classes; and then there is the foundational way: hotel building design. Hotels built for wellness provide a better experience to every guest and help tap into the Wellness Tourism industry.
Designing Hotel Buildings for Wellness Tourism
Hotels can create an environment where guests are relaxed and comfortable by weaving wellness principles into building design. There are a few ways to bring wellness principles into a hotel's design that are in line with Wellness Tourism trends.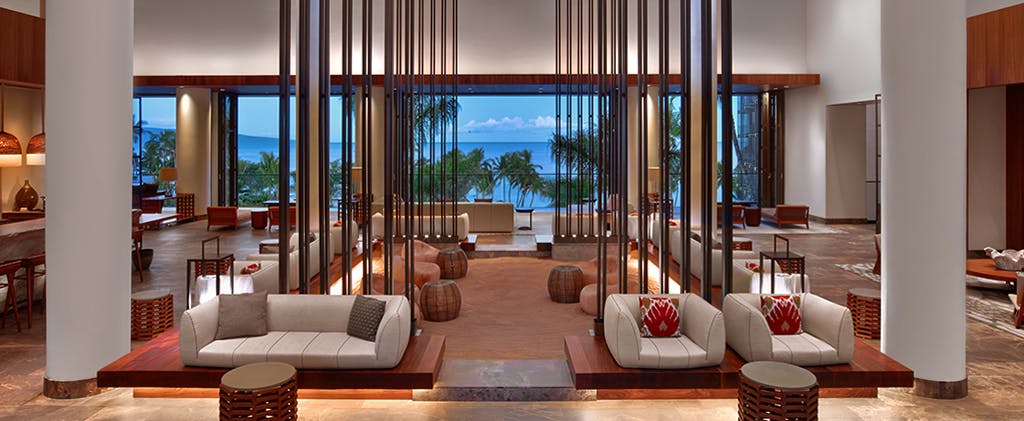 Figure 2: Watch the video to learn how Andaz Hotel used the NanaWall system to bring wellness and a superior experience to their guests.
Biophilic Design
Biophilic design, building with nature elements, greatly improves the mission behind wellness, both for the guest and the hotelier. The report, Human Spaces 2.0, shows that bringing wellness to guests through biophilic design translates into economic impact for hotel ownership groups.
For example, through biophilic design hotels can guide guests into areas that generate profit. Studies from the report show that 36% more guests spend time in biophilic hotel spaces. Strategic hotel owners can incorporate biophilic design principles in places like the restaurant, the bar, or the pool to attract guests to those revenue-generating services. Hotel owners believe in the design principle's power to retain customers as 56% of hoteliers believe that guests are more likely to return if biophilic elements are integrated onto the property.
The views, fresh air, and sunlight that NanaWall opening glass wall systems provide make it a popular choice for hoteliers that wish to integrate biophilic design into the hotel.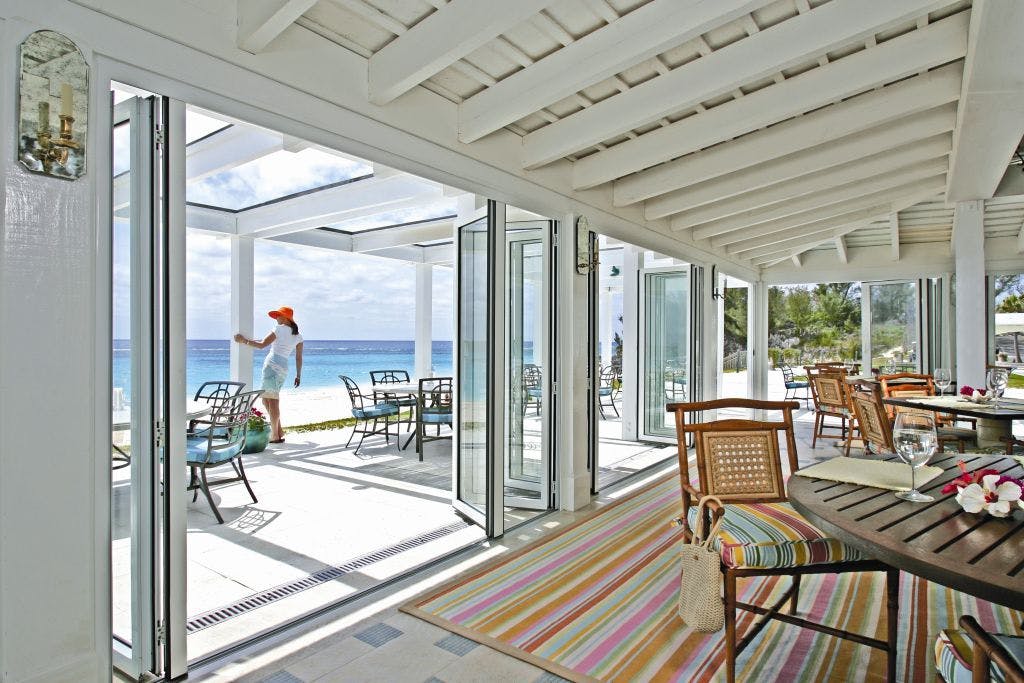 Figure 3: Create an unforgettable experience, and return customers, by letting the outside into the lobby.
Lobby Impact
Stepping into a lobby is the first interaction a traveler has with a hotel. If the lobby is memorable it can turn a first-time guest into a recurring customer.
The lobby is the first opportunity to display wellness and help the arriving traveler find calm after the madness of travel. Architects can design hotel lobbies that manage crowds well and incorporate biophilic design. The hotel can draw people away from the lobby and to other areas using biophilic design because, as the above statistic shows, guests will gather around nature.
Through clever architectural design, today's traveler is often met with lobbies that blend with the outdoors to create a memorable experience. This growing hospitality design trend utilizes large openings to the exterior by installing NanaWall folding or sliding glass wall systems. A hotel could combine its lobby with access to the outdoor view or simply open to the pool area. Bringing the outdoors into the lobby improves the biophilic effect and amplifies the impression. Furthermore, this type of lobby becomes a space where clientele will linger, enjoy, and consume profit-generating libations.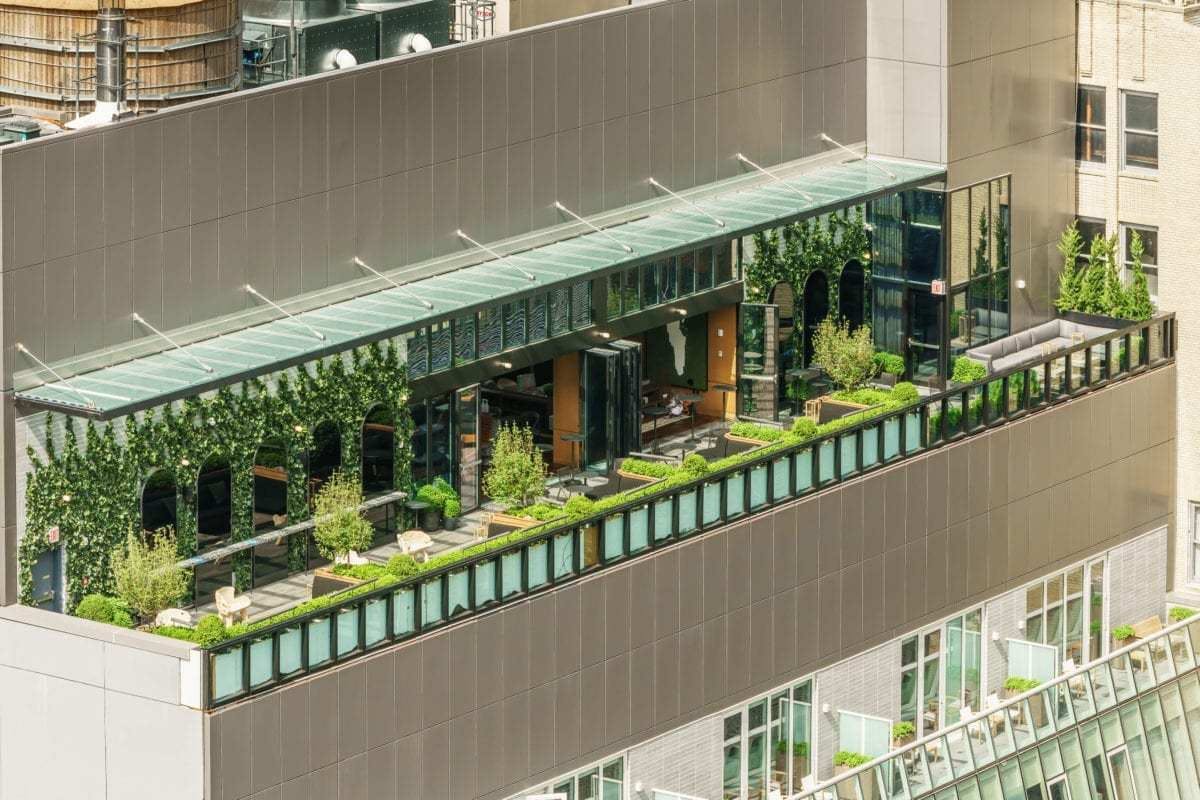 Figure 4: The outdoor terrace at the top of this AC Marriott uses NanaWall systems to create a rooftop escape for all four seasons. Photo: AC Hotel New York Times Square
Walkable Rooftop
A hotel benefits from minimizing the building area and maximizing the use of interior space. Limiting the building envelope makes a structure more energy-efficient and results in operational savings. One way to preserve interior space while simultaneously supporting wellness is to turn underutilized roofs into walkable terraces.
Roof terraces provide an area for guests to walk around outside and, given most hotels are mid-rise or high-rise buildings, they offer great views. The trend is to make these roofs green by populating them with plants, trees, and flowers. Guests walking on the terrace experience calmness and luxury from walking around in nature from above the city.
With a NanaWall system, this rooftop escape becomes a four-season option. With advanced thermal performance, a NanaWall system preserves the view and outdoor elements, but it defends from biting winds and weather.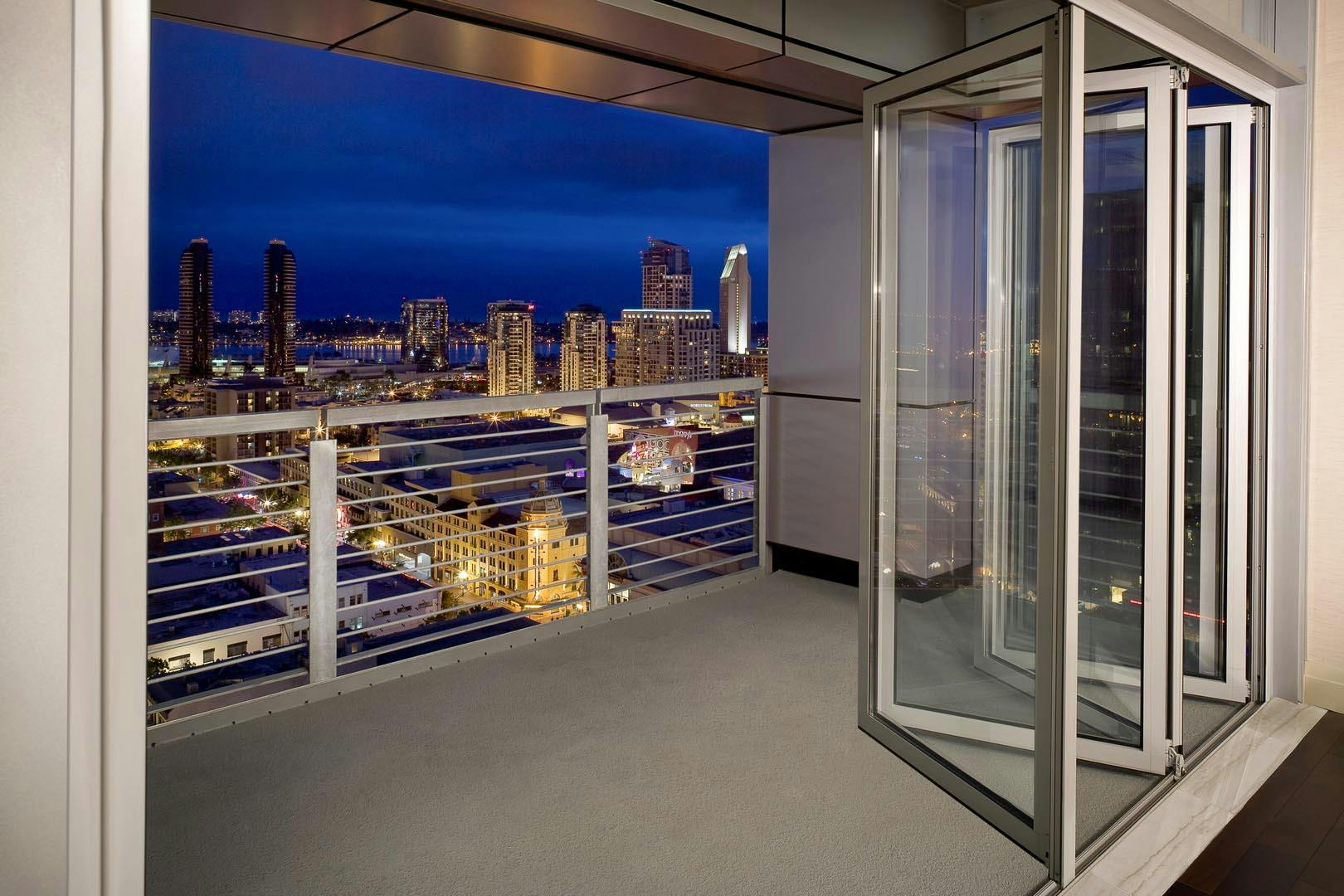 Figure 5: Views from upper-level rooms warrant higher prices. NanaWall systems provide those views whether open or closed.
High-Profit Views
Hotels have the advantage of verticality, which allows them to offer guests breathtaking views. Guest rooms and suites at high levels prove profitable, especially when designed to embrace the view. These rooms with water views are priced on average 11-18% higher, and people pay for them. Views to cities or parks create a similar boost in the margin. This is another example of biophilic design in action and how it allows a hotel to tap into Wellness Tourism. People desire these views because it reduces stress and brings people comfort.
To provide amazing views, hotels use NanaWall folding glass wall systems like the SL70. Whether open or closed, the view is virtually unobstructed.
Figure 6: A NanaWall system in a hotel room allows guests to control their own thermal comfort in an energy-efficient way.
Four Season Health and Comfort
Health is a building block for wellness, and it's no different for buildings. Healthy building falls under the umbrella of wellness building, and its focus is on indoor air quality. Poor indoor air quality can affect moods and cause short-term health impacts like headaches and Sick Building Syndrome. If a guest gets sick from the air in the hotel, they're unlikely to return. To ensure guests have a healthy stay and breath fresh air, learn how to increase indoor air quality.
Catering to Wellness Tourism means going beyond health and making guests comfortable. In some ways, a hotel can put the power in the guest's hands and allow them to decide what is comfortable. Hotels can give guests control over their thermal comfort by placing opening glass walls in rooms. If a room is warm, a guest can open the system and let air inside to cool the room. On the other hand, a closed wall with good thermal performance allows a room to remain at a comfortable temperature.
The principle of thermal control falls in line with energy savings, which hotel owners should appreciate. It also has the potential to help hoteliers tap into the ecotourism market, which is a growing industry. By drawing a line between the hotel's sustainable practices and energy efficiency, a hotel owner can attract eco-conscious tourists.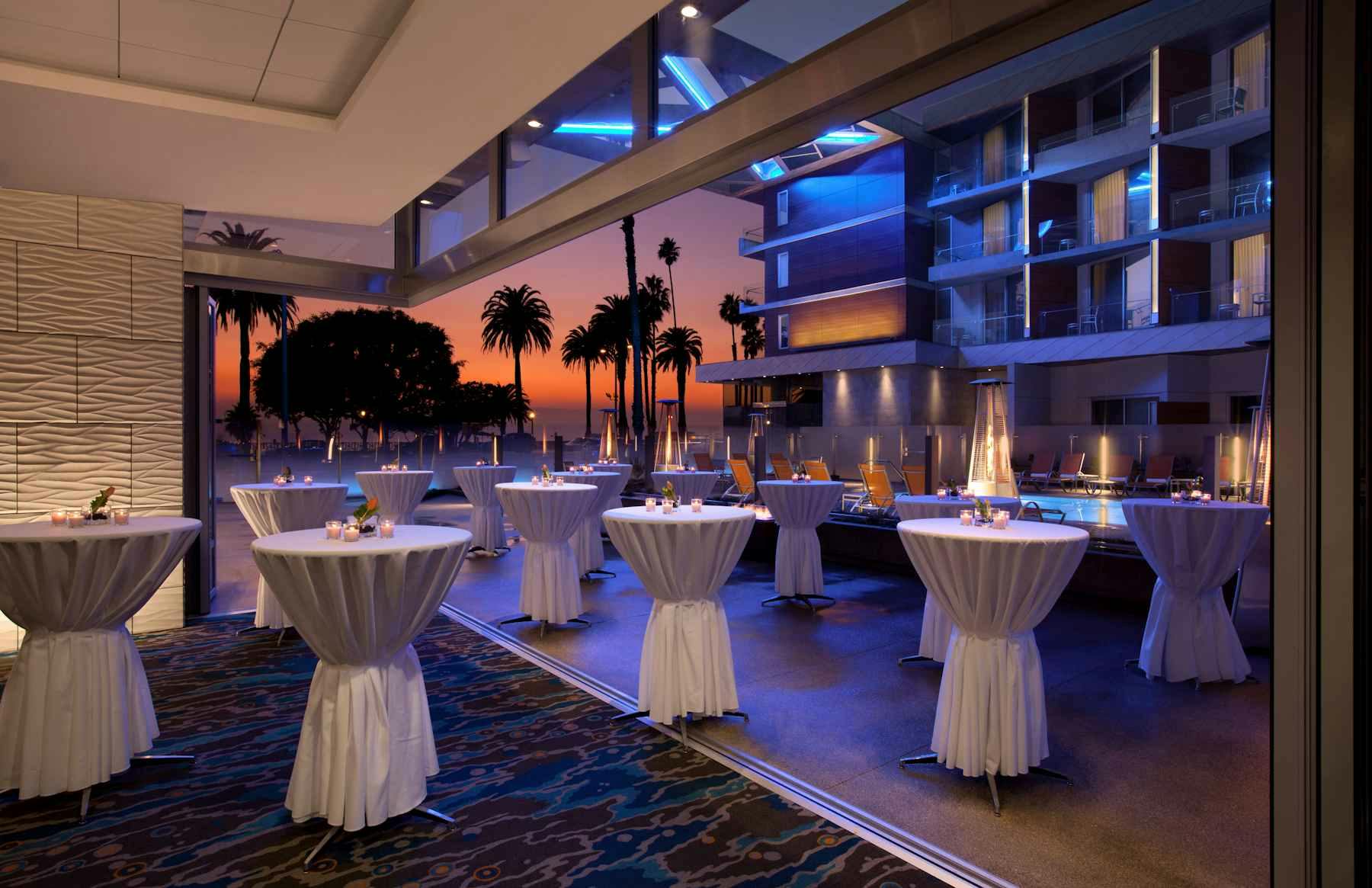 Figure 7: NanaWall systems allow as much air in as possible and can be key in natural ventilation.
Final Thoughts
Travelers go to hotels to relax, and if the experience isn't relaxing, it can negatively affect the reputation of the business. In an industry that relies on online reviews or word-of-mouth, this can be devastating. However, when a hotel is designed with wellness in mind, it attracts customers and turns them into repeat customers through memorable experiences.
A great step towards bringing wellness design into a hospitality setting is installing NanaWall opening glass wall systems. This architectural design element helps make the lobby memorable, provide high-rise views, give control over thermal comfort, and improve air quality – all important ways to bring wellness into a hotel. With a large opening in a hotel, guests are more relaxed and walk away with a better impression of the hotel. When guests experience this effect, it advances the positive reputation of a hotel, enables it to tap into the emerging Wellness Tourism industry, and overall improves business.
Explore the commercial application of NanaWall systems to better understand how it can help hotels tap into Wellness Tourism. You can also contact us at info@nanawall.com!