Natural Materials. Natural Environment. Stunning Curved Wall.
By , November 9, 2012
How difficult do you think it is to build a home on a privately owned island accessible only by boat or airplane? That's a question for R. Parsons Construction Ltd, who have built multiple homes on Sydney Island near Victoria BC. All construction materials had to be brought into the pristine forested island by boat or barge – including 8 large sliding glass panels from NanaWall, for a 32 foot curved waterfront opening on this stunning Sydney Island residence.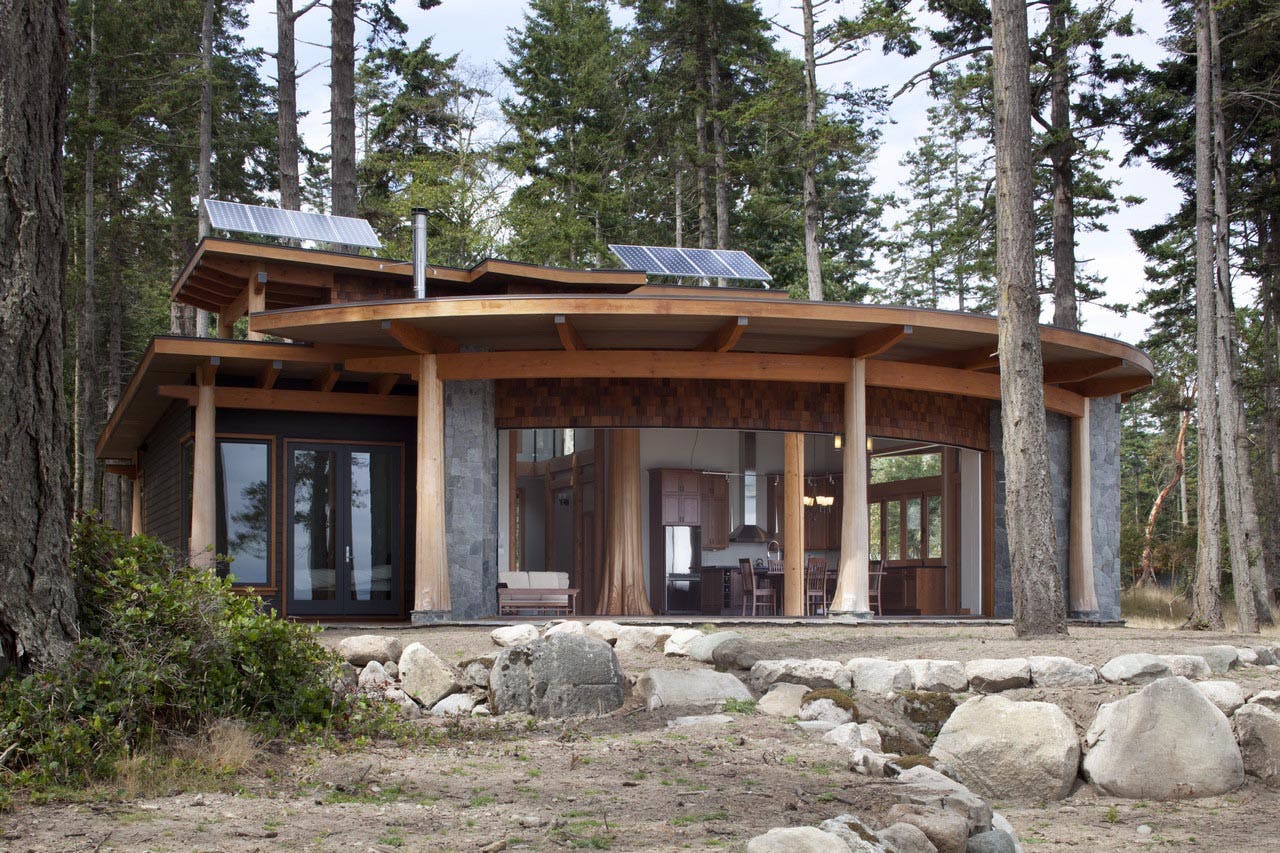 The owner wanted the look of the home to blend in with its environment, with the surrounding forest and rich marine life. He selected natural materials like exposed cedar tree trunks (as columns), rocks, etc. The home also has a 32 foot NanaWall glass system that completely disappears, opening up the entire back of the home, further blending the aesthetics with the outdoor environment. The stunning curved opening faces the waterfront.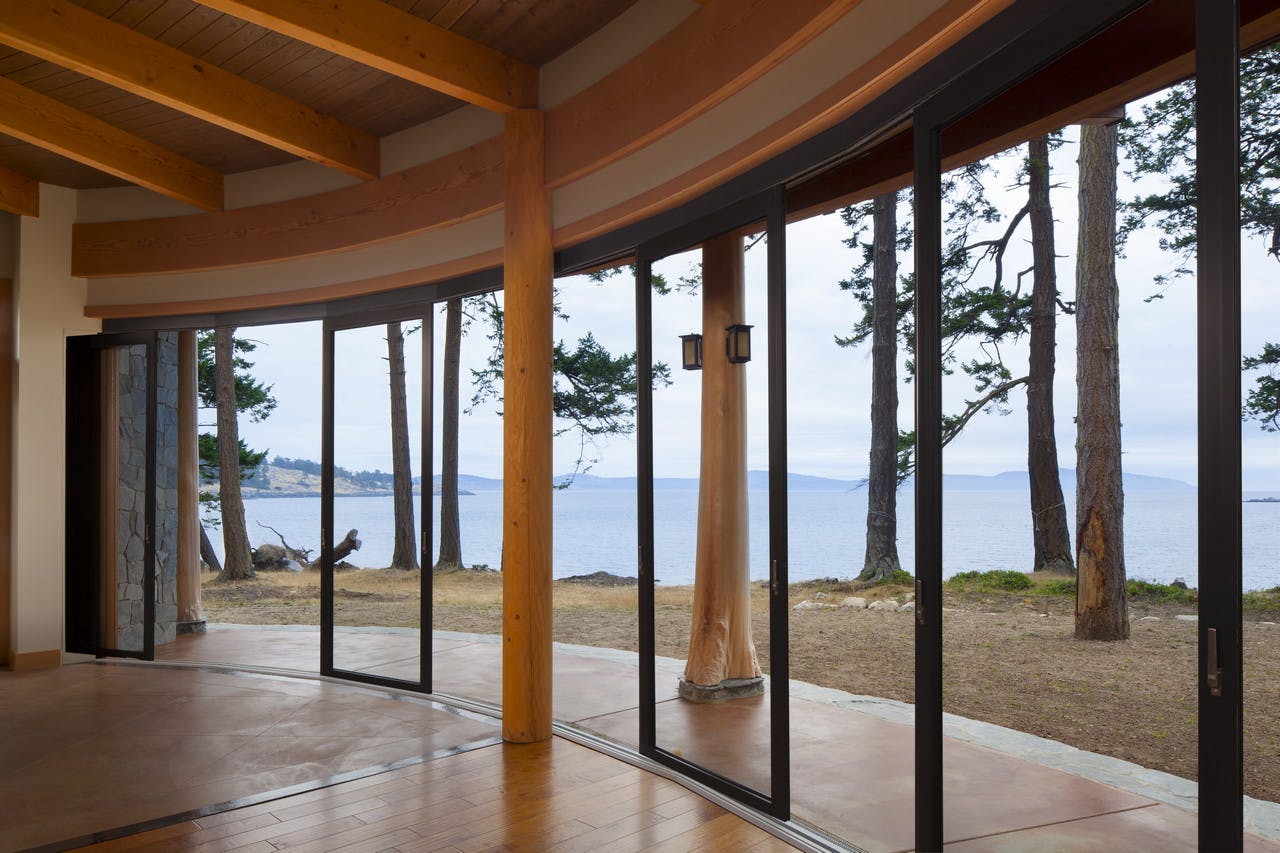 Not only is the design unique, it's also sustainable. Solar panels and propane are used to fuel the hot water and generator. The floor has radiant heating, and there is a wood burning fireplace for warmth.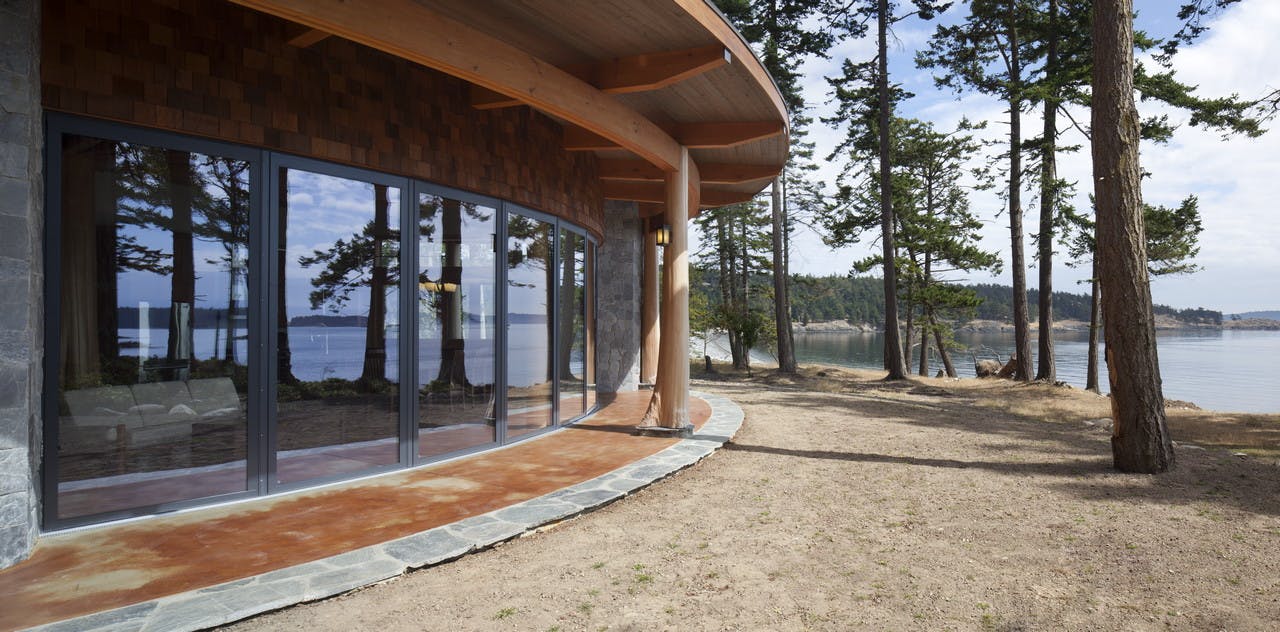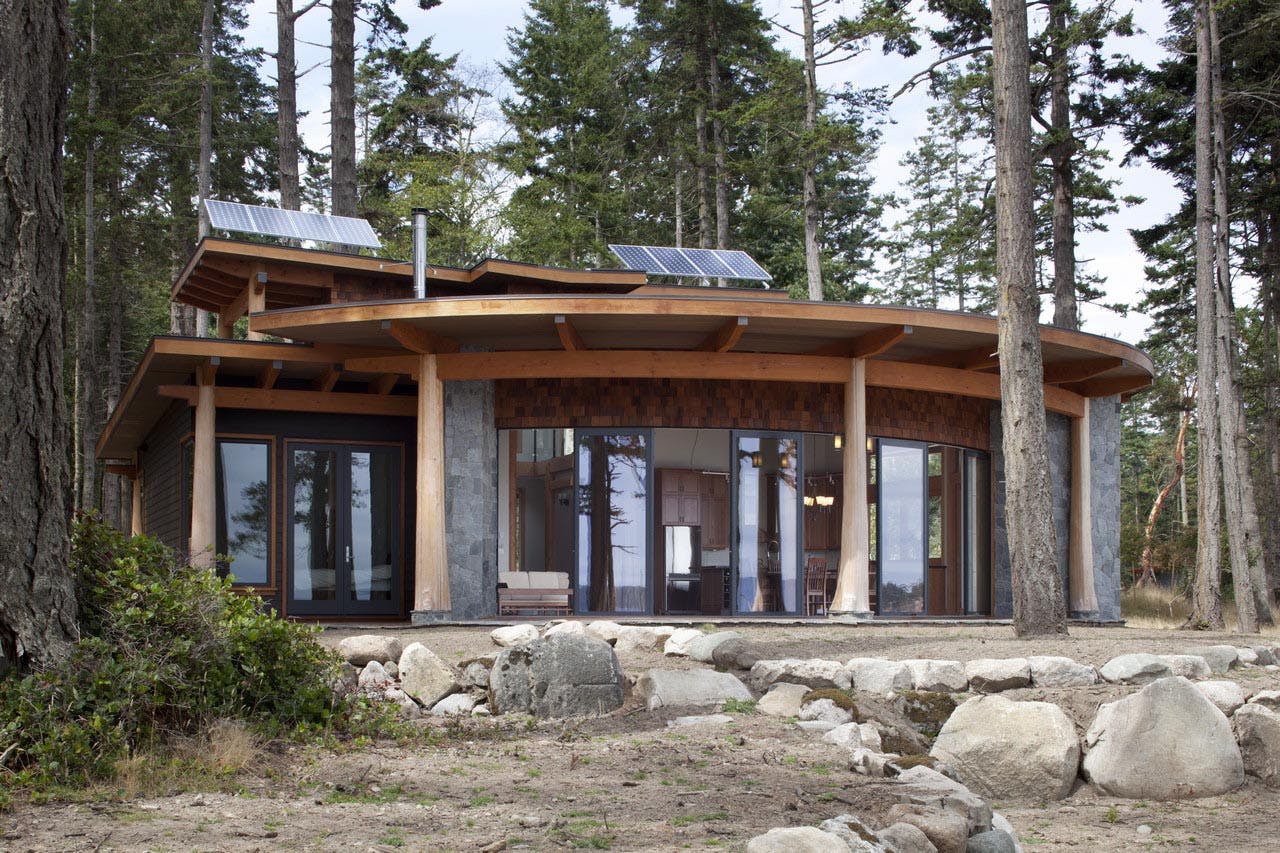 •New build. 2100 sf Completed in May 2012. Started in March 2011 Rob Parsons http://www.rparsonsconstructionltd.com/