Office Tour: An Innovative Law Firm Gets Serious About Sound
By NanaWall Systems, June 25, 2018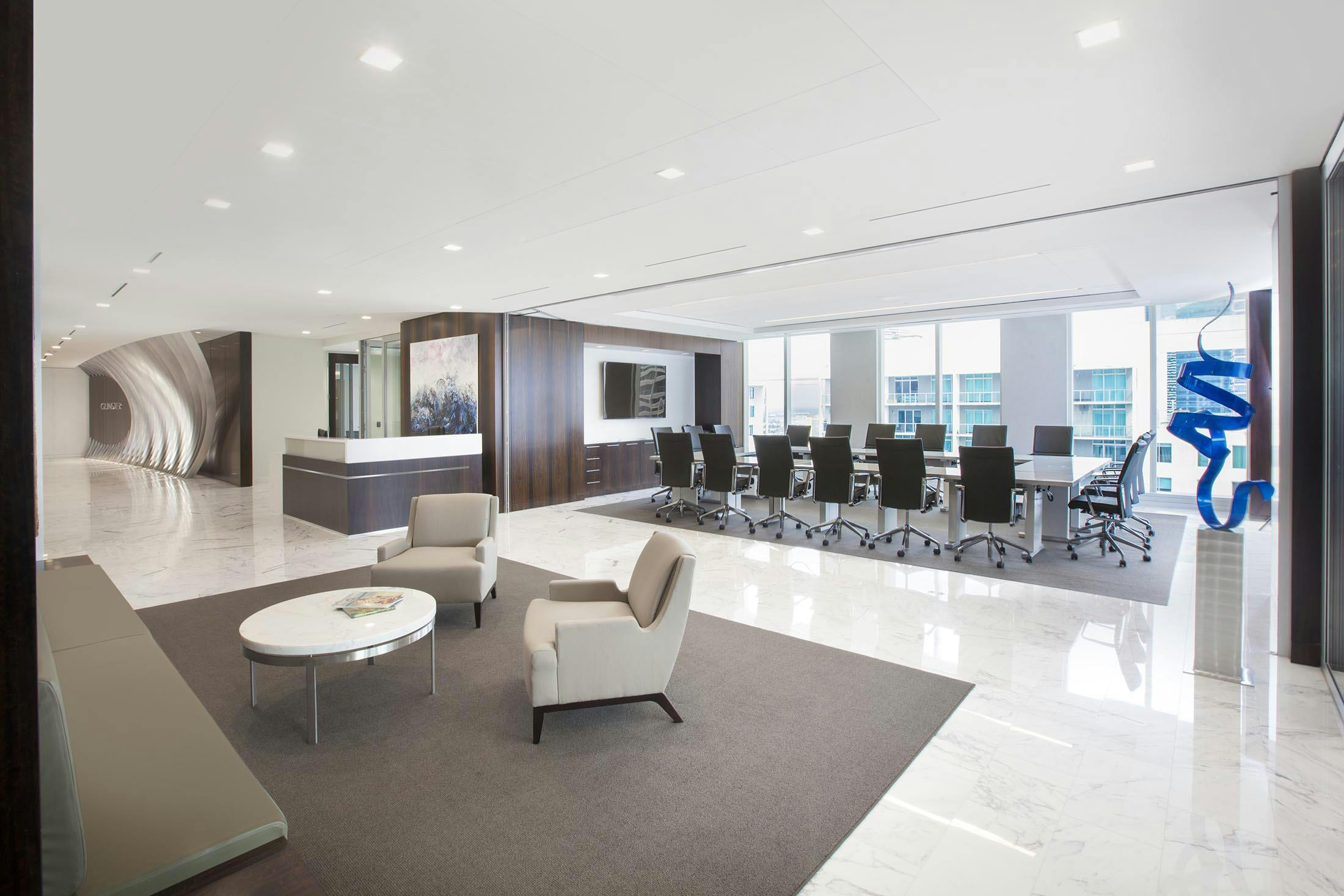 Gunster Law Firm is an innovative firm in Miami, a distinction easily reflected in its new offices. Designed by ASD | SKY, the new 22,000 square feet office space takes up a full floor.
The major goals of designing Gunster's new office were flexibility and acoustic isolation, which ASD | SKY ultimately achieved through the use of HSW60, our most advanced Single Track Sliding glass wall.
Gunster needed a flexible space to support their day to day needs by serving as a conference suite and client reception area, in addition to serving as a large, open area in which community functions could be held.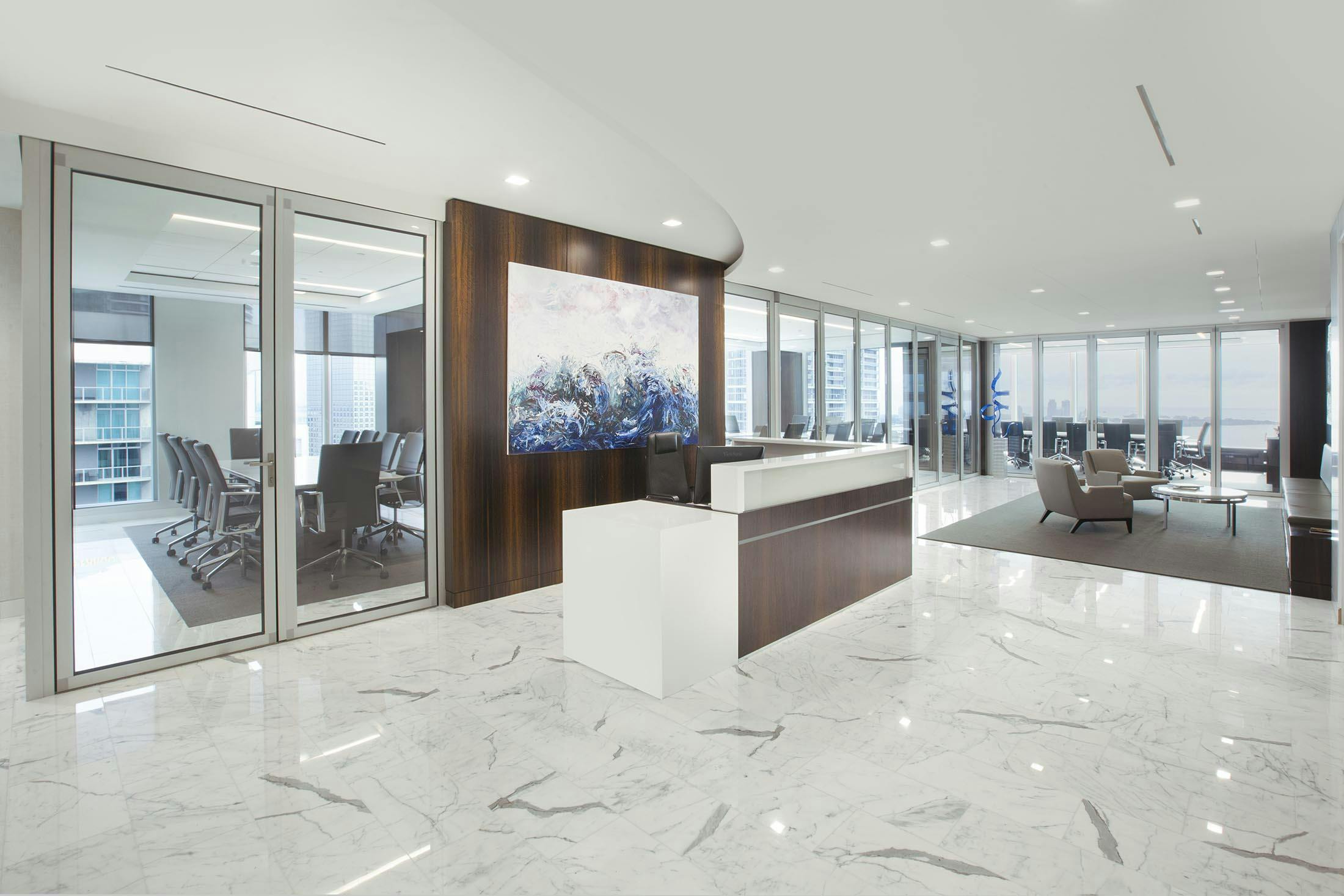 There are four HSW60 systems with incorporated swing panels located throughout the Gunster office, all of which utilize floor sockets in lieu of a floor track. All four systems have STC 44 rated glass.
Rolling tables and opening glass NanaWall systems in the conference room adjacent to the reception area now allow the spaces to transform into an expansive entertaining area surrounded by water views. When fully retracted, the panels of the HSW60 systems park in a closet, removing them from view entirely. Whether fully closed or retracted, the opening glass walls invite the gorgeous Miami views within doors, enhancing the beauty of the office's interior.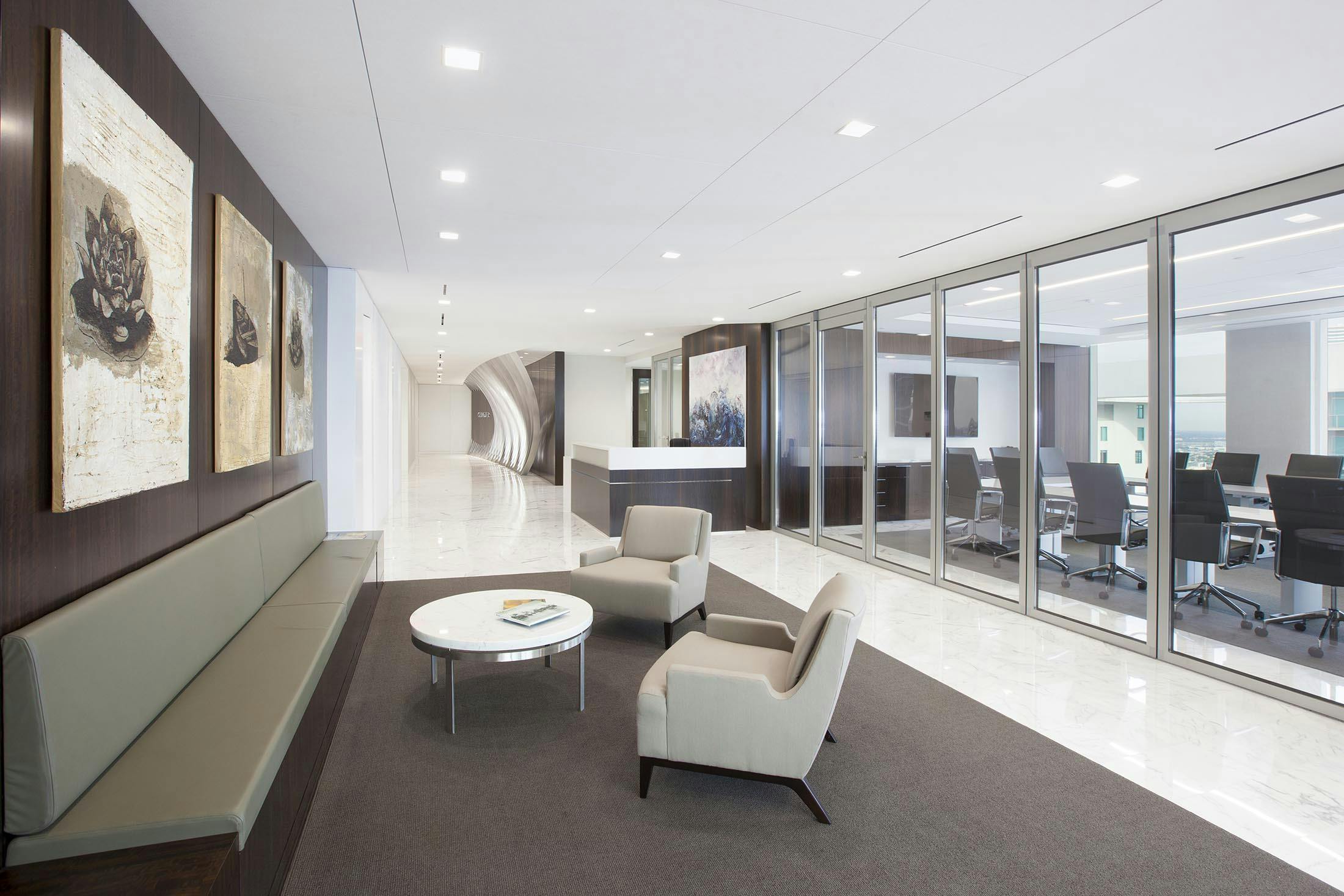 The other major concern, sound isolation, was also easily addressed by the HSW60 systems. "A high level of sound isolation was critical for confidentiality in the conference rooms that surround the public reception space." NanaWall HSW60 systems were chosen because the design team "wanted a system that had a minimal frame profile with full height glass doors that [was visually consistent] with the rest of the glass storefront. [Acoustic] privacy and a high STC rating was a priority," said ASD | SKY designer Milette Schmidt.
When closed, the NanaWall HSW60 systems form an acoustical barrier, protecting privileged conversations and confidential exchanges within the space.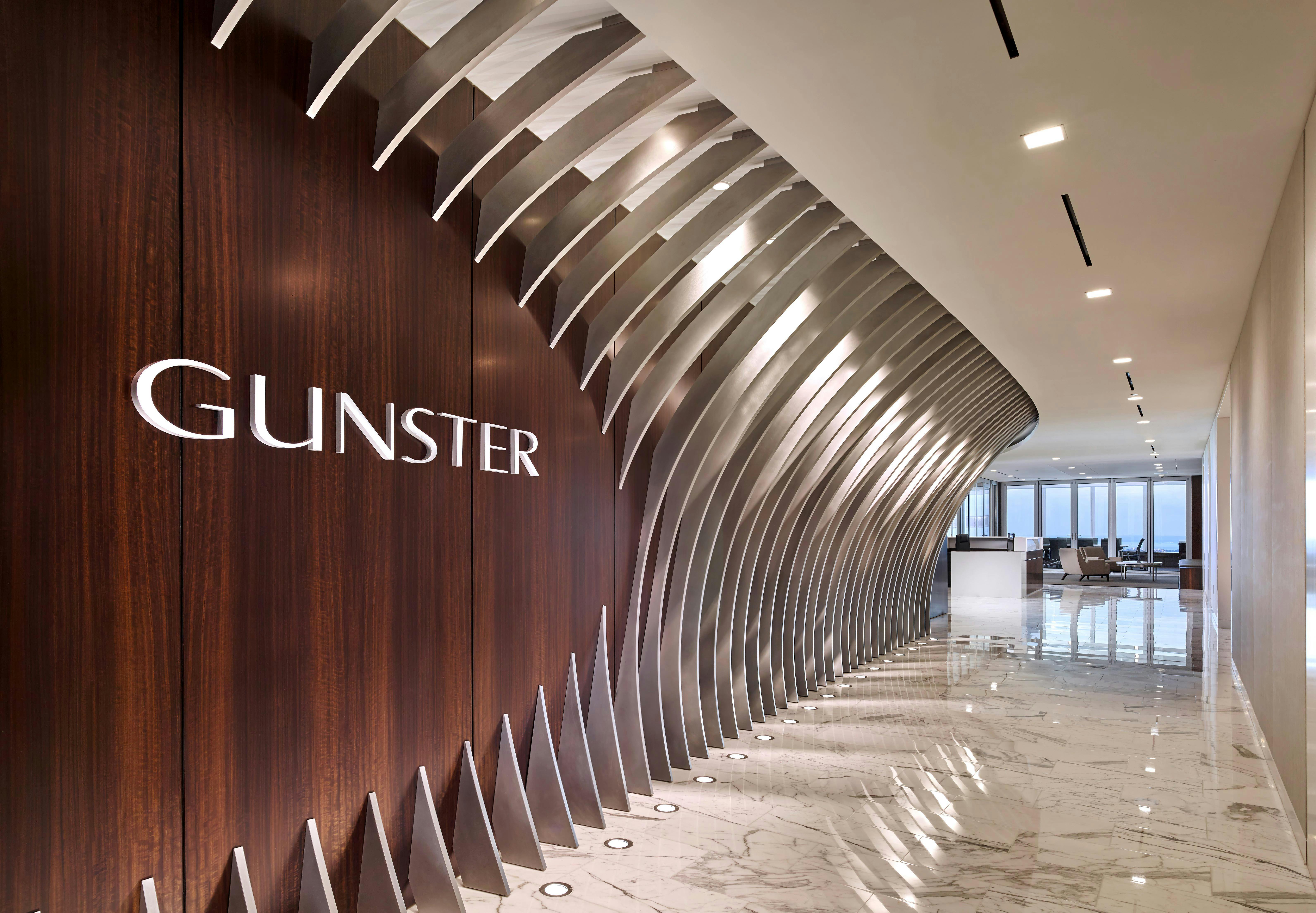 The new law office is defined visually by an edgy architectural metal installation that frames the Gunster logo, setting the tone for a law firm known for their innovative approach. The reception and conference rooms were located to take advantage of the water views over Biscayne Bay.
The preferred location for these areas created a challenge in that the location was remote from the elevator lobby and the initial approach to the suite, creating a 40-foot corridor path to the reception area. This planning challenge created the opportunity for the key design feature. The wall evolves as it progresses from the elevator lobby and throughout the procession down the corridor. The metal cresting wave references not only Biscayne Bay, but the client's vision of their firm's forward-thinking momentum.
Questions about HSW60 and NanaWall conference room design? Send us a message at info@nanawall.com