Opening Glass Patio Doors: Why the Best Room is the Outdoors
By NanaWall Systems, June 2, 2021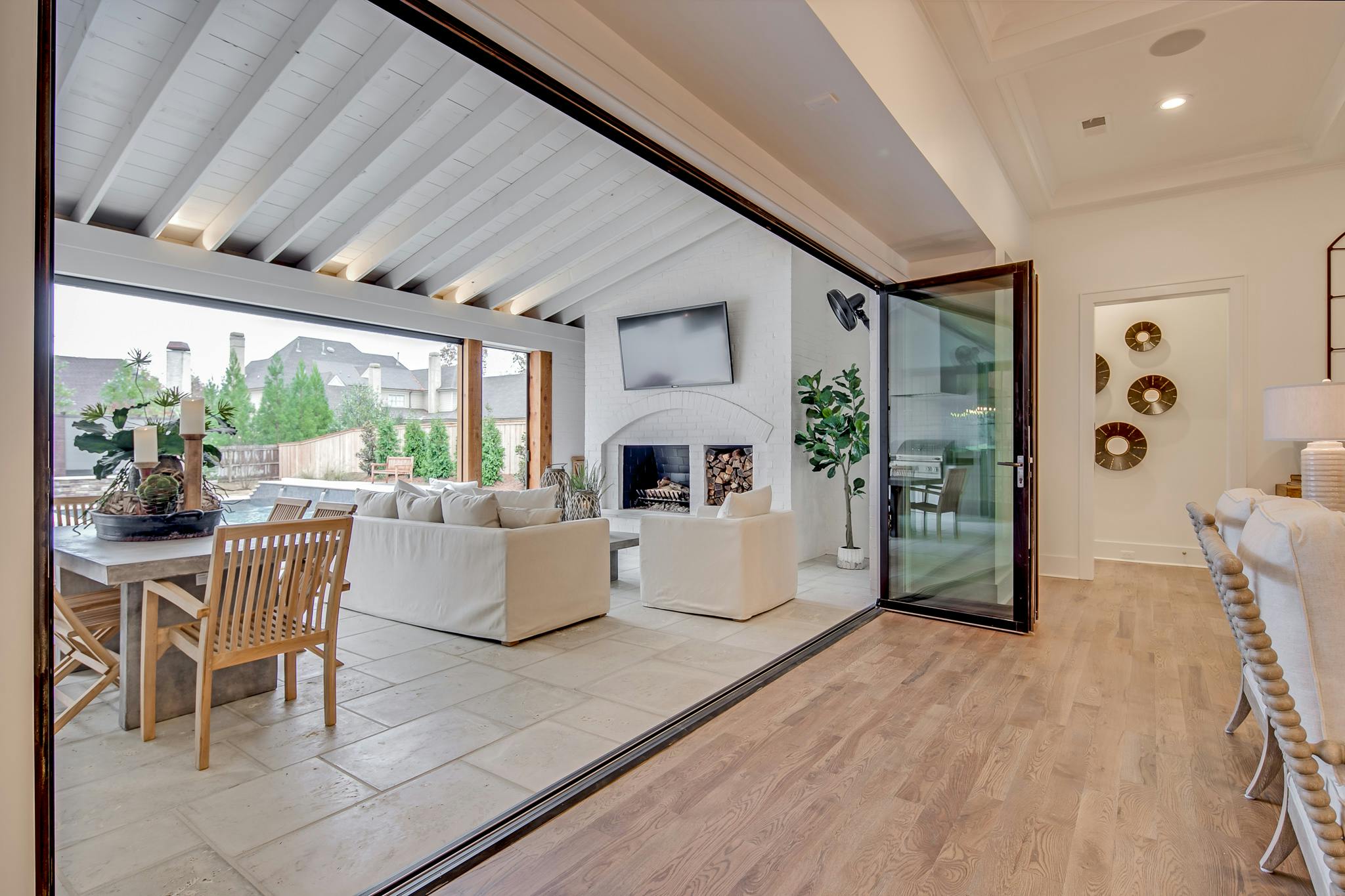 The rising popularity of opening glass patio doors can be attributed to the growing need of incorporating the open-air. Outdoor living spaces have essentially become extensions of our homes and perhaps the best room in the house. Whereas at the beginning of the pandemic, home improvement efforts centered on ways to enrich our experience indoors, the focus has now shifted to the outside with our most easily accessible outdoor spaces taking center stage. From patio and deck enhancements to additions like pool houses and sunrooms, there is no doubt we are getting ready to enjoy more time outdoors than ever. Let's explore how you too can create the ideal outdoor living space at home.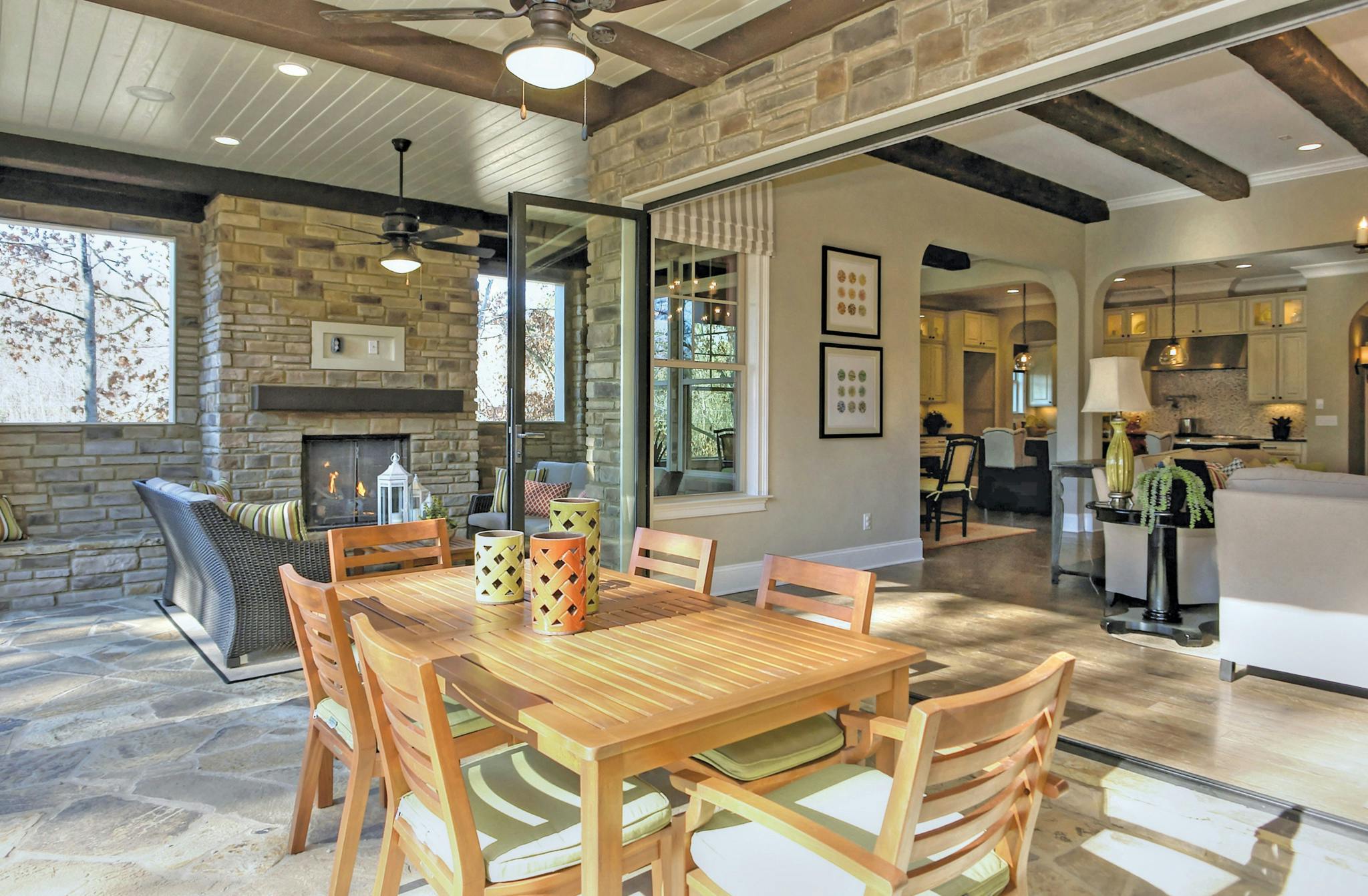 Seamless Transitions with Opening Glass Patio Doors
Despite being attributed to a more modern aesthetic, large expanses of glass are becoming increasingly popular in most residential architecture and designs—including those with more traditional architecture who have the option of choosing wooden frames. Homeowners want more light, additional space, and yes, an enhanced connection to the outdoors. Moveable glass walls have become an essential home feature due to their ability to completely remove solid wall barriers and allow the outdoors to become extensions of our homes. From glazing options, thermal efficiency, ease of operation, and patented technologies that can meet some of the most challenging design demands, opening glass patio doors are constantly evolving to keep up with demands.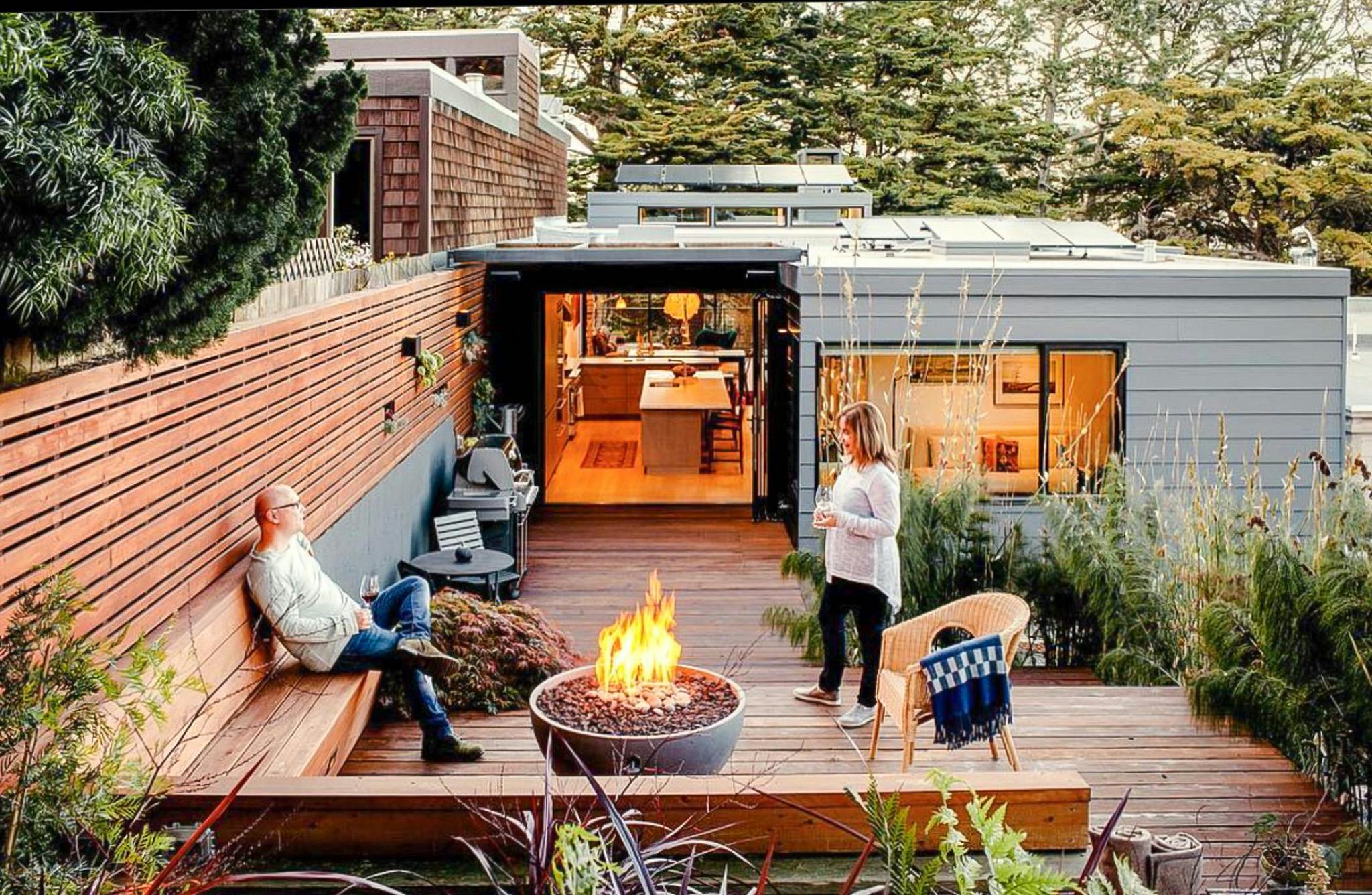 Consider Revamping Your Patio Space
Who doesn't love a good before and after? Renovating your patio area could significantly elevate your outdoor living experience and the overall value of your home. Your backyard is a perfect canvas for an outdoor living space where the possibilities are only limited by the space available and whatever your lifestyle demands. Optimize that outdoor room feel with hardscape, decking, customizable furniture, greenery, and an element of shade—that can be a roof, arbor, awning, or umbrella. For a seamless transition, opening glass patio doors enable large, wide openings that embrace these outdoor rooms as extensions of the home.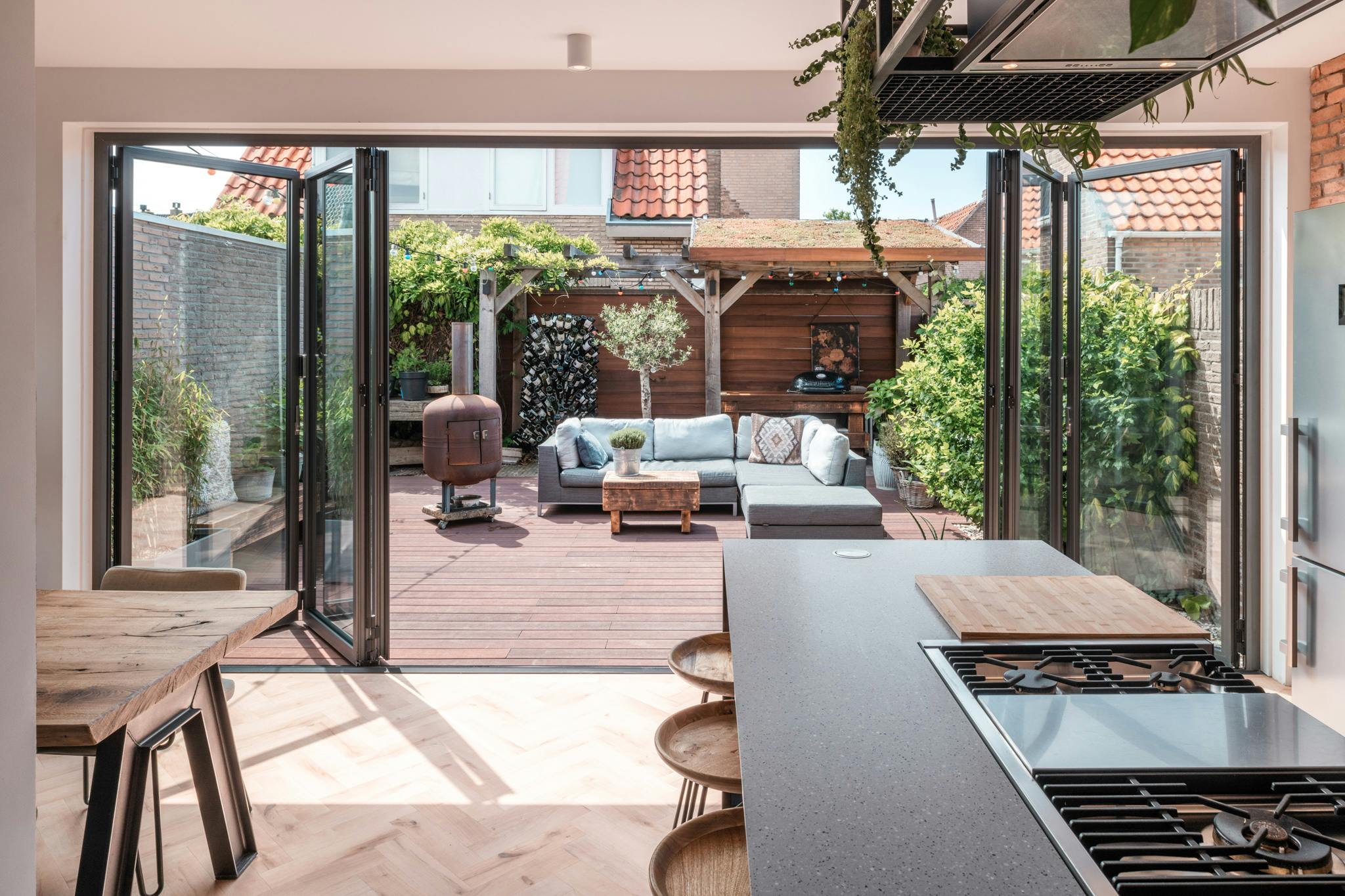 Optimize Decks and Balcony Areas
If your only outdoor accessible space is a deck or balcony, you too can reap the benefits of indoor/outdoor living and much like revamping a patio space, no major renovations are needed. As already established, and often underused, home extensions, decks and balconies present a great opportunity for multifunctional outdoor living rooms. These spaces are ideal for outdoor dining, entertaining, lounging, exercise, and even outdoor workspaces for work or homeschooling. In the project pictured below, this New York brownstone homeowner specified moveable glass walls with a window door combination to facilitate access to their outdoor living space.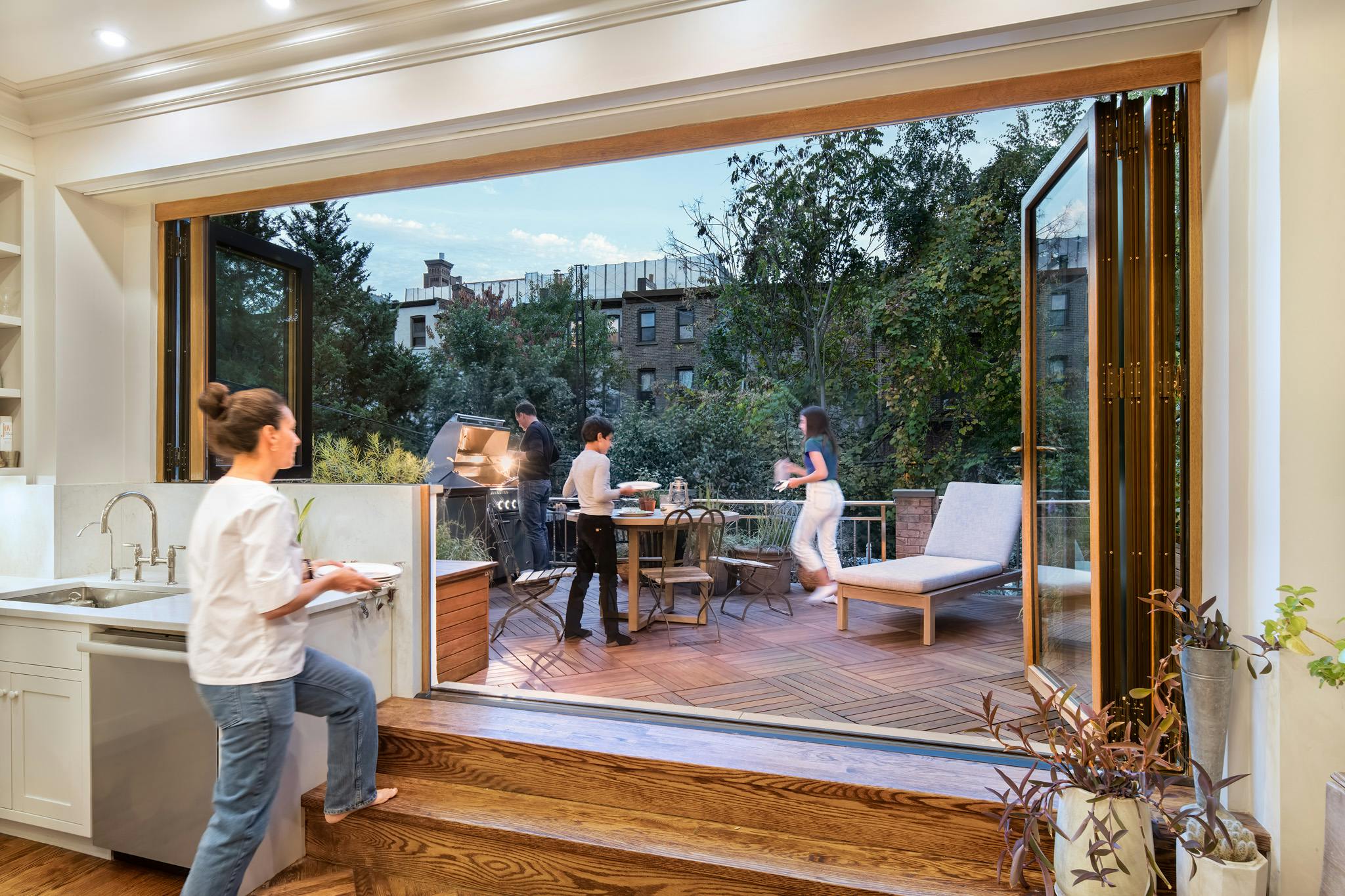 Embrace the Transparency of Sunrooms
If you're not quite ready to embrace the outdoors to the fullest extent, then a sunroom might be the best place to start. Much like decks, sunrooms are versatile additions that connect to our homes with extensive fenestration that allows homeowners to enjoy the outdoors while offering protection from harsh weather. Specifying moveable glass walls will give you the option to open the room to fresh air ventilation or to maximize space when entertaining. Better yet, these indoor/outdoor rooms are ideal multifunctional spaces that can double as dining rooms, family spaces, home offices, exercise rooms, and homeschooling spaces.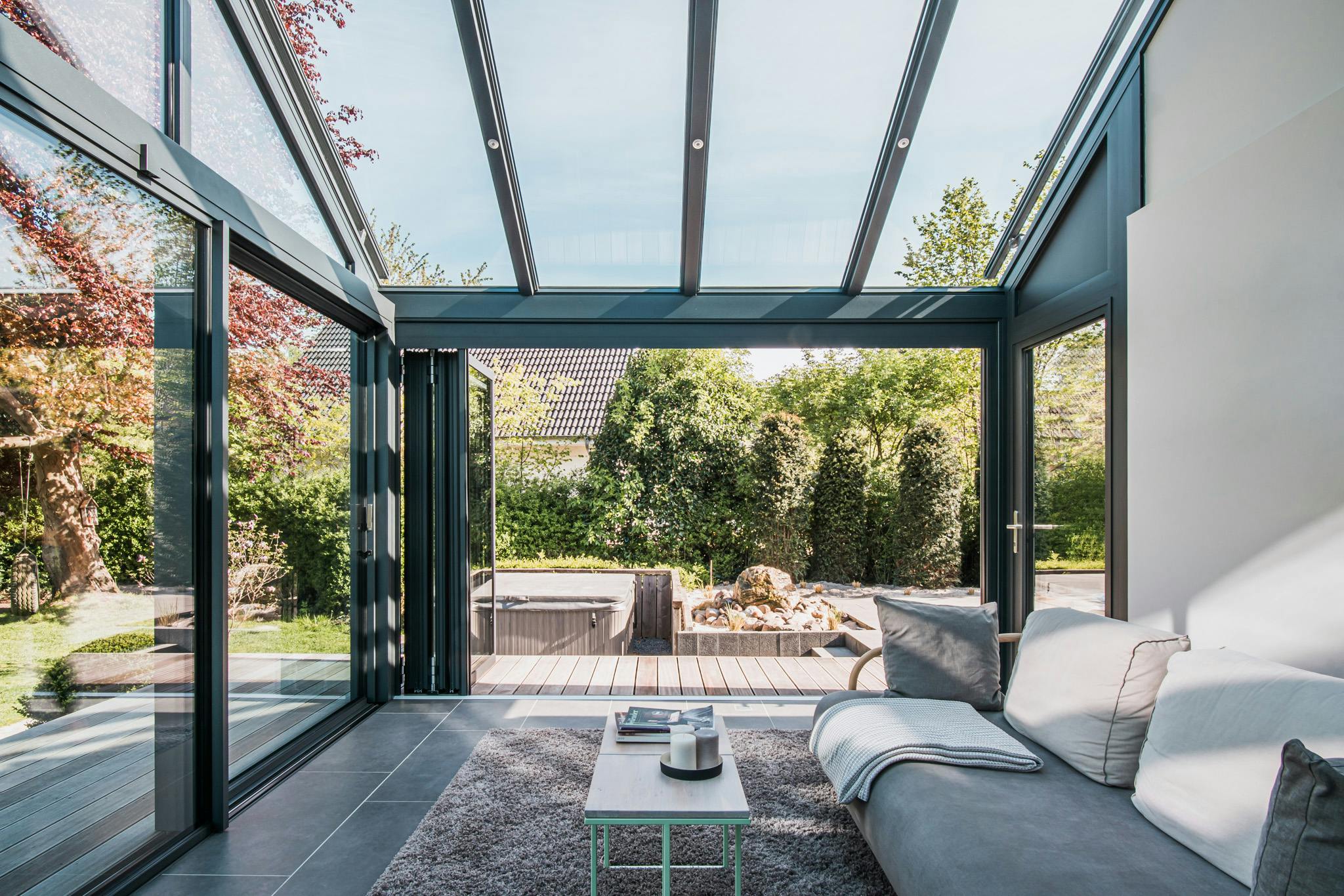 An Easily Operable and Long-Lasting Solution
NanaWall opening glass patio doors offer a long-lasting and easily operable alternative to the traditional slider or French door. By optimizing an entire wall opening, these retractable systems seamlessly connect interiors with the outdoors allowing them to act as extensions for easily accessible open-air recreation. To meet the demands of every homeowner, aesthetic, and location, moveable glass walls are customizable from frame material to glazing. Better yet, they are easy to maintain and will offer durability for years on end.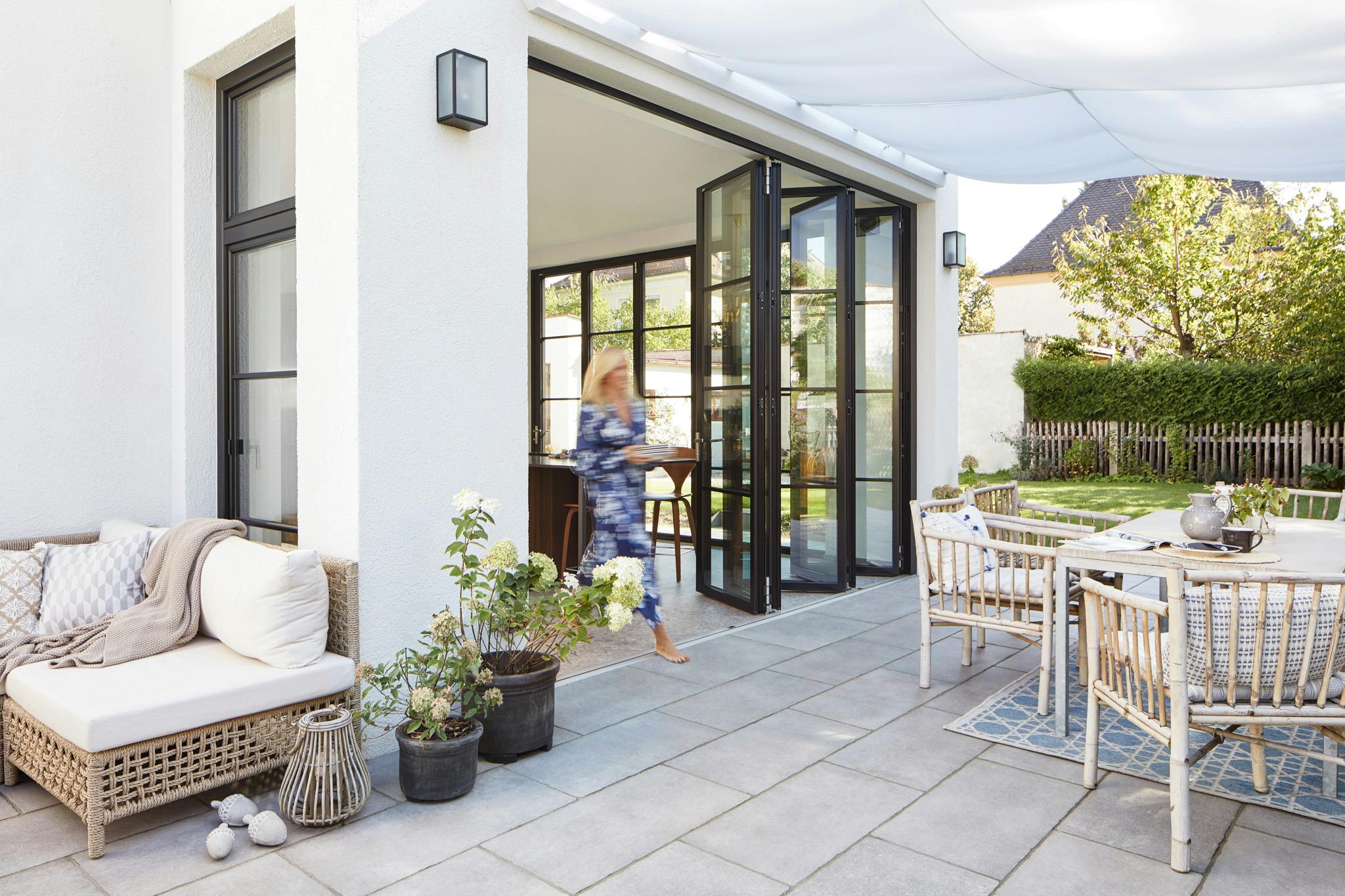 Final Thoughts
Ready to make the outdoors the best room of your house? With outdoor living spaces, homeowners are presented with easily accessible, relaxing open-air areas outfitted for day-to-day activities—from lounging and al fresco dining to entertaining and spending time with family. The best part? Achieving an ideal outdoor room eliminates the need for extensive renovations and additions by rather embracing already existing and often underused open-air space. With dynamic design solutions like opening glass patio doors, these areas essentially become extensions of our homes which in turn elevates lifestyles with additional living space and the biophilic benefits of the outdoors.
Discover how other homeowners leverage moveable glass walls to create seamless transitions to the outdoors on our residential applications page!