Pre-K Learning Hub Design Launches Student's Academic Journey
By NanaWall Systems, January 12, 2021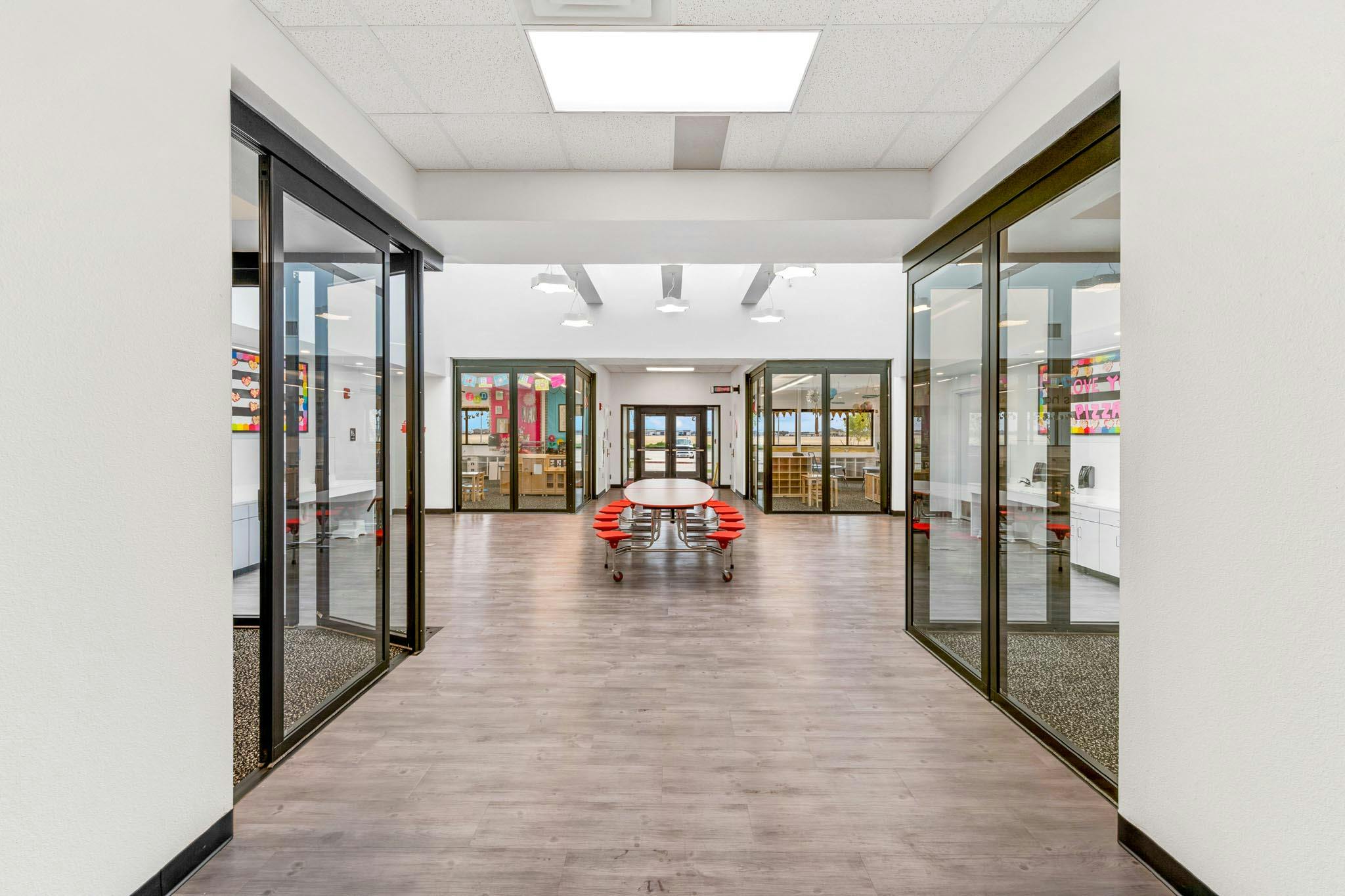 Preschool is the initiation of a child's academic journey where the nurturing of new skills and curiosity aims to prepare students for educational success. Lubbock Cooper East Elementary in Texas takes this methodology and combines it with 21st Century school design. Key to this strategy is redefining the boundaries of traditional classroom settings by embracing a learning hub design program throughout the campus—facilitating the exchange of resources between instructors while introducing a collaborative community to the students. The classroom, rather than being just a space to teach, has become a vital agile tool to nurture young minds as they develop the cognitive and interpersonal skills needed prior to starting a more robust curriculum. East Elementary is the latest addition in the growing school district that embraces this communal methodology and a Pre-K wing that highlights a unique approach to learning hub design.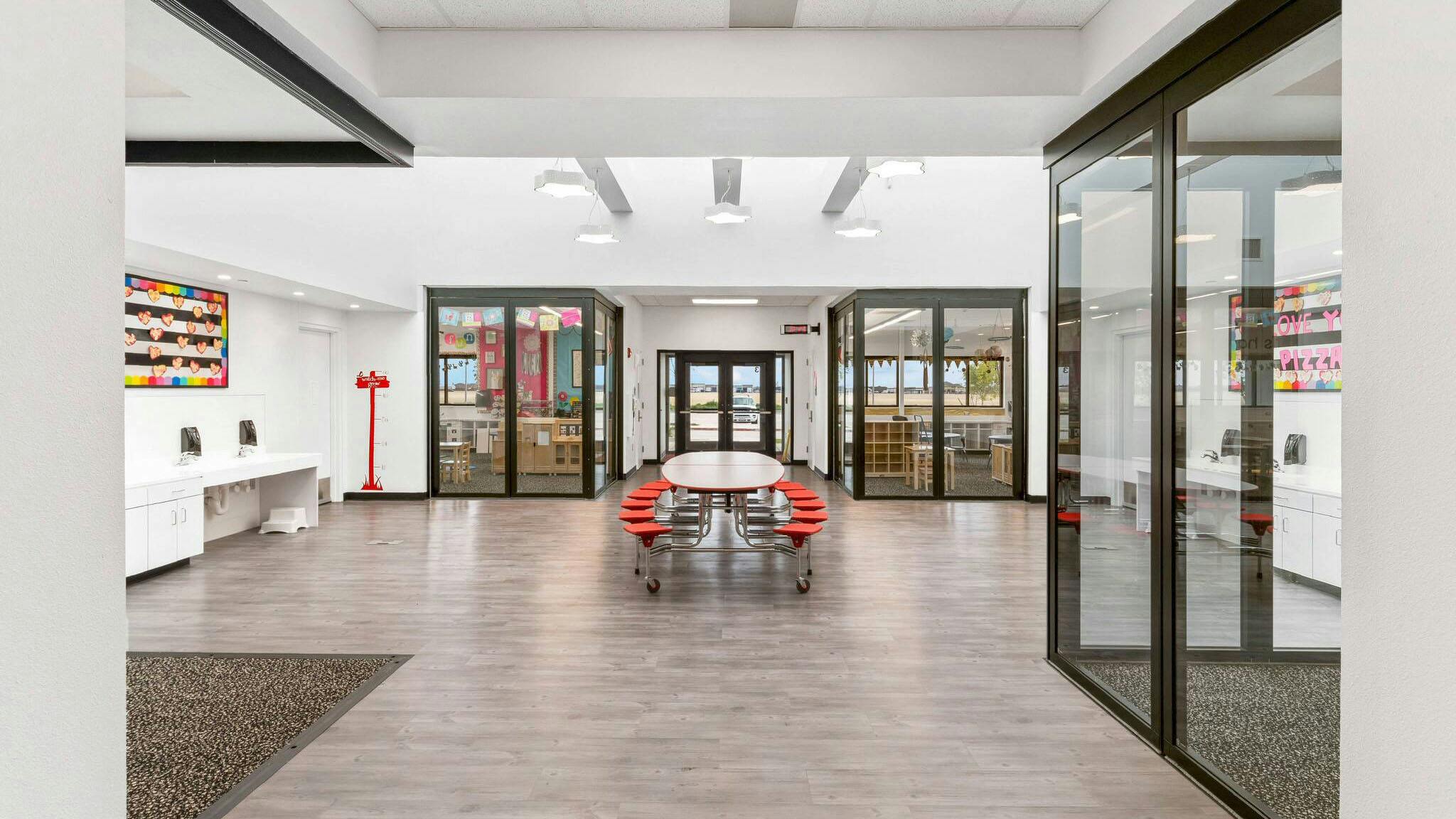 A Different Learning Hub Design Approach
Visual and kinetic learning reign supreme in younger minds, and with it comes the need for dynamic classrooms that provide the needed space and resources to support this. The Pre-K wing called for a different learning hub design approach to meet the educational demands of the newest members of East Elementary, and most importantly, the teachers. As these young children begin to explore freshly developed skills including the basics of collaboration, the building was designed to act as an instructional tool for instructors to easily access resources within a fully contained, communal wing. Texas-based architecture firm Parkhill, Smith and Cooper (PSC) centers their mission around building "community", a strategy implemented to every campus of Lubbock Cooper Independent School District. "We call them neighborhoods," says PSC project architect Michael Strain. "We want them to feel like family units."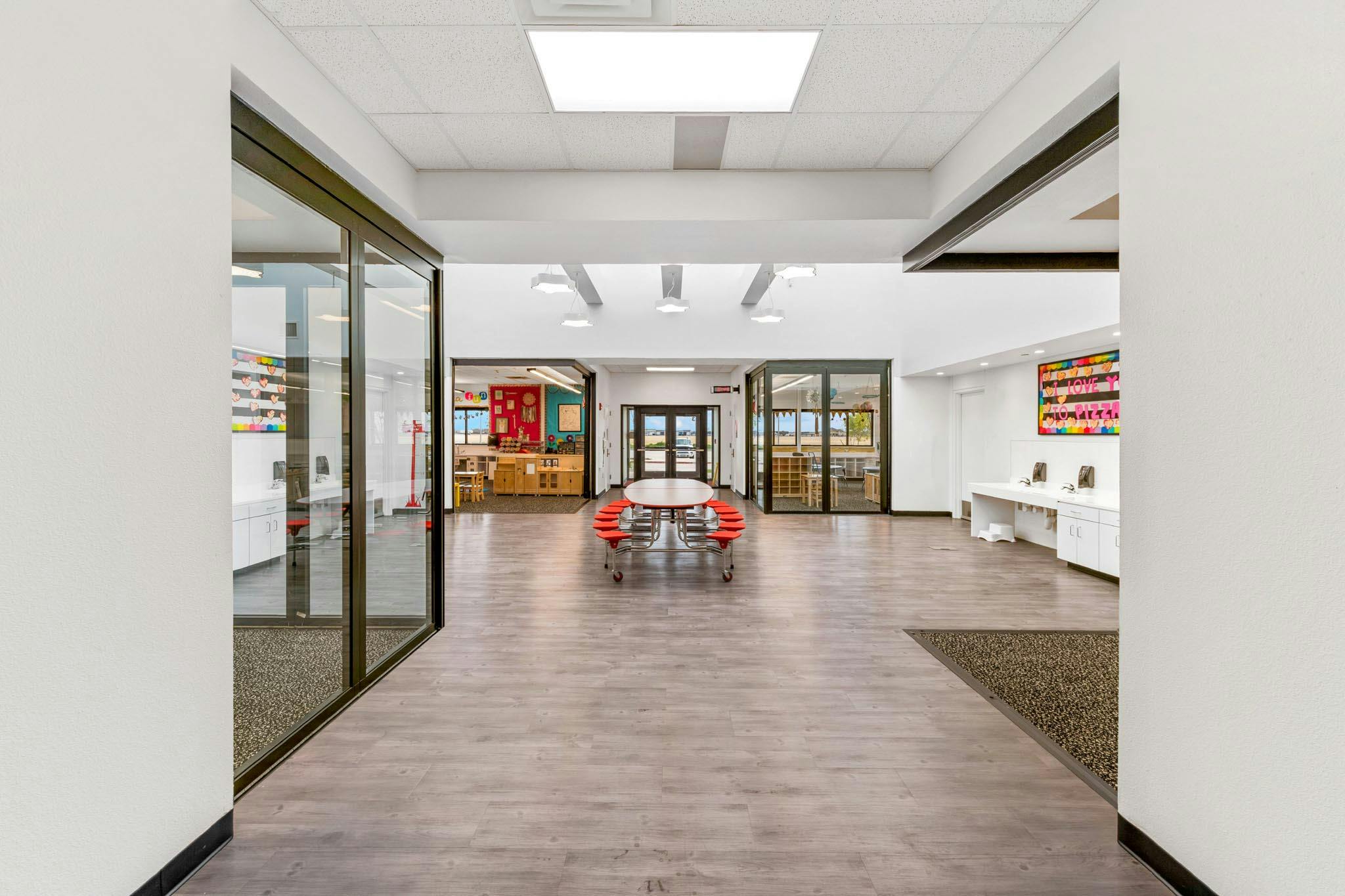 Four-Corner Arrangement Increases Possibilities
Four individual classrooms were arranged in a quadrant design with their respective corners opening to the centralized hub. Exits at either side create a cross-like hallway space with the unifying hub in the middle. "Instead of a traditional linear installation, we strategized the open corner design to offer teachers as much wall space as possible," says Strain. "This in exchange allows teachers to utilize the additional wall space for visual instruction and other teaching tools." Sliding glass walls installed at each corner offer clean sights between classrooms and unite them into the centralized hub for communal congregation, group instruction, or community member visitations. Kids collectively benefit from presentations and visitors, such as a local dentist.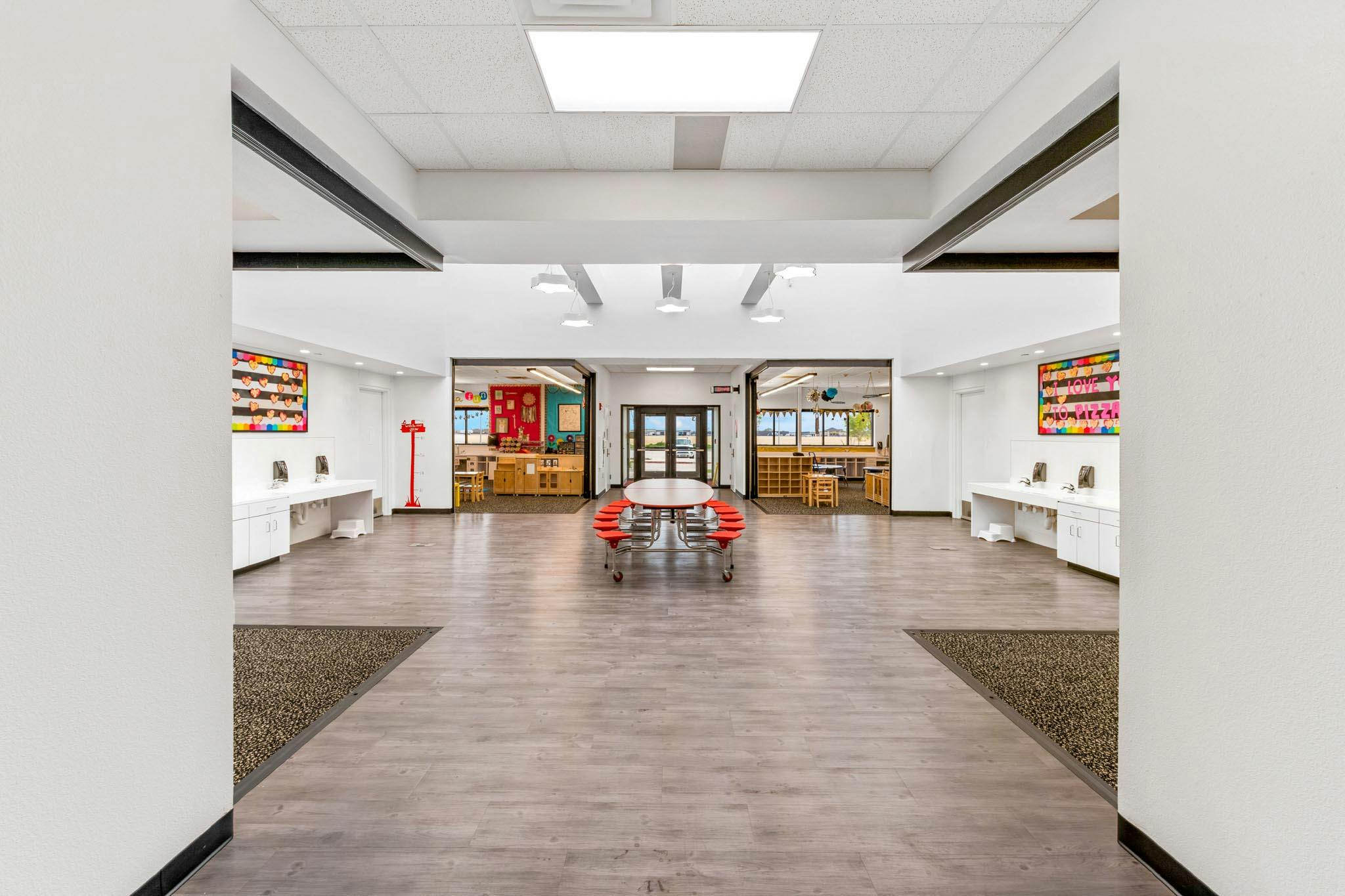 Building a Community Through Shared Resources
"It's a self-contained area where resources are easily accessible within each classroom," says Strain. "Both teachers and students have everything they need within that neighborhood." This pod-like learning hub design also acts as a safety feature for the Pre-K wing as it facilitates the monitoring of students within a contained safe environment. Bathrooms and cleaning areas are easily accessible, as well as sitting space for snack time—all teachers and students could possibly need without leaving the security of their pod. When the sliding glass walls are opened, students come together in the centralized area and dive into hands-on projects while teachers share resources and unify curriculums. The flexibility of multi-paneled NanaWall opening glass walls gives way to a variety of configurations with two, three, or more classes connecting at once.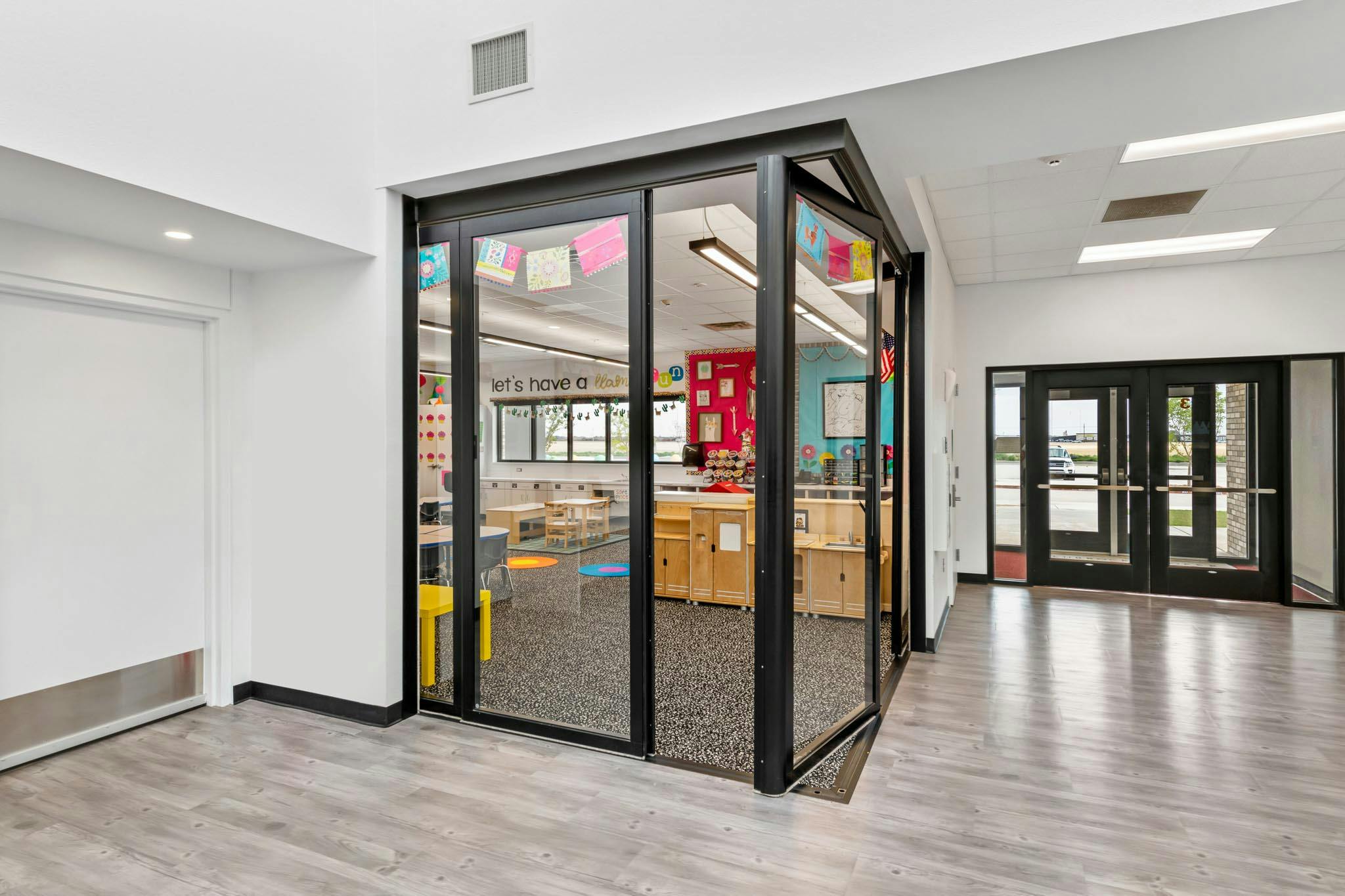 Single Track Flexibility for Ease of Operation
All four classrooms within the Pre-K wing feature four-paneled NanaWall HSW60 single track sliding glass wall systems. Standing at roughly 9 feet tall, these top-hung individual panel sliding glass wall systems feature an ADA compliant floor track, completely eliminating barriers and offering an unobstructed transition between the classrooms into the central learning hub. The HSW60 panels glide around corners with ease due to an intelligently guided head track and the specially designed rounded corner panel profile receives the perpendicular panel offering a tight seal. Despite their relatively large size, teachers effortlessly move the individual panels into compact stacks adjacent to the opening. Such compact stacking takes up a smaller footprint for maximum use of the classroom square footage. "For Pre-K, the individual panels are an advantage as they are easy to operate and they stack parallel to the opening and out of the way," says project architect Michael Strain. "These provide smooth transitions into and out of the communal space."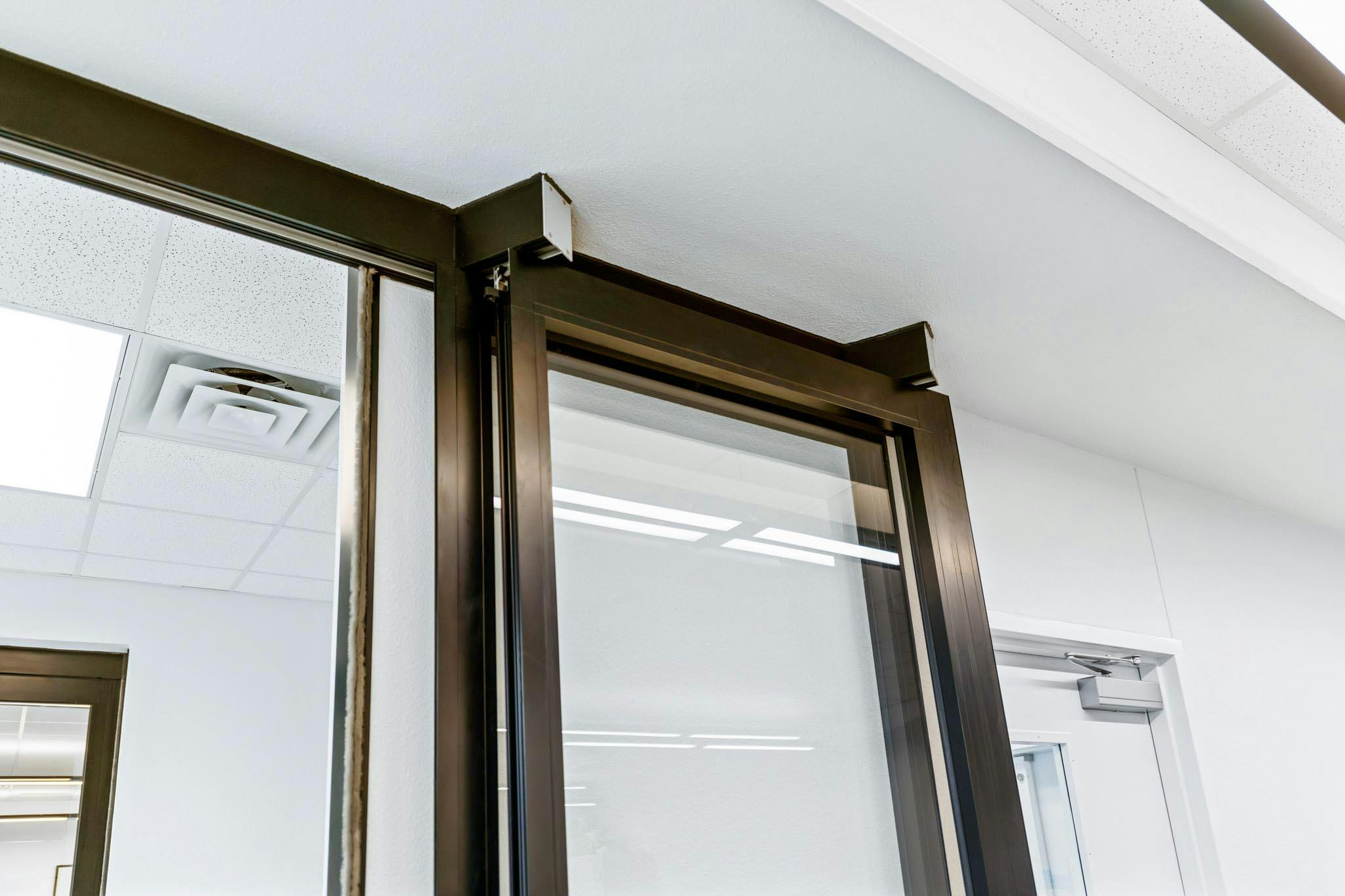 The Sliding Glass Wall Solution
The single track flexibility of NanaWall systems' HSW60 has the ability to solve virtually any design challenge. The system is a completely top supported design where the number of panels is only limited by the supporting structure of your design. NanaWall HSW60 also features an enhanced horizontal roller and guide track design that allows each individual panel to move around corners, posts, and other design demands. In interior applications where sound control is essential, HSW60 is an acoustic sliding glass wall tested and rated up to STC 43. For increased flexibility, swing doors can be integrated into any configuration though not required in this project's design.
"Flexibility is key in 21st Century school design," says Strain. "With NanaWall, not only do we have high acoustical performance systems, but the flexibility to change the space on the fly."
Final Thoughts
The Pre-K wing at Lubbock Cooper East Elementary highlights the communal benefits of learning hub design within a 21st Century school district. The unique four-corner arrangement of the classrooms is enhanced by the NanaWall HSW60 sliding glass walls that offer space maximization and smooth transitions into the centralized hub. As a key element of 21st Century school design, flexibility and collaboration are easily accessible with only the gliding of a wall. The ever-improving nature of NanaWall systems supports the forward-thinking educational design of East Elementary by replacing solid wall barriers and providing new learning opportunities for teachers and students alike.
Learn more about how 21st Century schools are leveraging NanaWall opening glass wall solutions to achieve collaborative classrooms at NanaWall.com!