Preserving Historical Architecture in Newport
By , August 1, 2012
If you're a lover of all things antique or historic, you must visit Newport! It's full of famous historic mansions, since it was the summer playground for America's wealthiest families during the Gilded Age, including the Vanderbilts, Astors, and Doris Duke.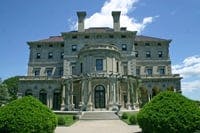 The Elms The Breakers Beechwood The opulent architecture is reminiscent of the Victorian era, and many of the historic homes still contain original furnishings and art collections. A tour through these colossal mansions is like a window into the past. The surrounding areas in Rhode Island are also rich with historic architecture, restored to original splendor by new owners.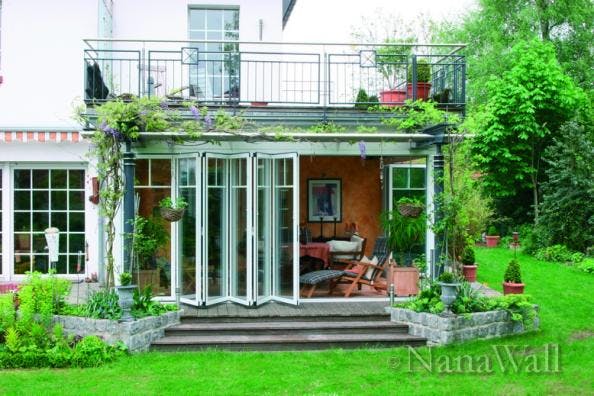 To take advantage of their beautiful water views, owners are often interested in installing a high quality operable glass wall system during the restoration process. The Historical Society has strict requirements that can be met through detailing a NanaWall system to exact specifications, like a dark green, black, or dark bronze frame with simulated divided lites. The NanaWall system can be customized to meet aesthetic requirements of the building and area it's being used in.
In fact, our representatives Bill & Beverly Gere just did a presentation at the Antiques Show in Newport last Friday, in collaboration with Nicholaeff Architecture + Design and New England Design magazine. They presented real design solutions for preserving historical architecture, including how to use NanaWall operable glass walls for restoration. Some of the other fantastic finds at the show: original paintings from the early 1900's, vintage bathtubs made from brass, collectible items like animals and dolls, large vases and china pieces. Antique pieces really are fascinating, because of the history behind them. Not only that, they're also a great investment!