Restaurant Trends: Before and After at Big Star Taqueria
By , April 27, 2012
How did top chef Paul Kahan turn a mechanic's garage into a popular Mexican taqueria and bar? Big Star Taqueria is his fourth restaurant in Chicago – a hip, fun location known for cheap, yet delicious food. A visit to the dive bar involves country music, a cold glass of $1 Schlitz, and $2 tacos al pastor. People show up at Big Star in droves and wait their turn to eat there because it's that good. Read below to learn how they expanded their space to accommodate for the influx of customers.
Challenge: Big Start Tacos is housed in an old automotive repair shop with limited interior space and plenty of outdoor space. With the lack of interior space, serving tacos in the harsh Chicago winter became a challenge. The initial solution was to erect a large tent during winter – a costly and inefficient process.
Solution: An HSW60 sliding glass wall was used to enclose the outside patio area, giving Big Star the additional room and comfort needed to serve during the cold winters. The swing door provides an entrance system that is weather resistant, secure and durable.
Result: The flexibility of the HSW60 enables the staff to easily open the panels each day. The single track allows tables to be placed right up against the glass, maximizing interior table space. The unpredictable Chicago weather used to create problems for the staff but with the HSW60, they are able to quickly close the doors without affecting business operations.
Before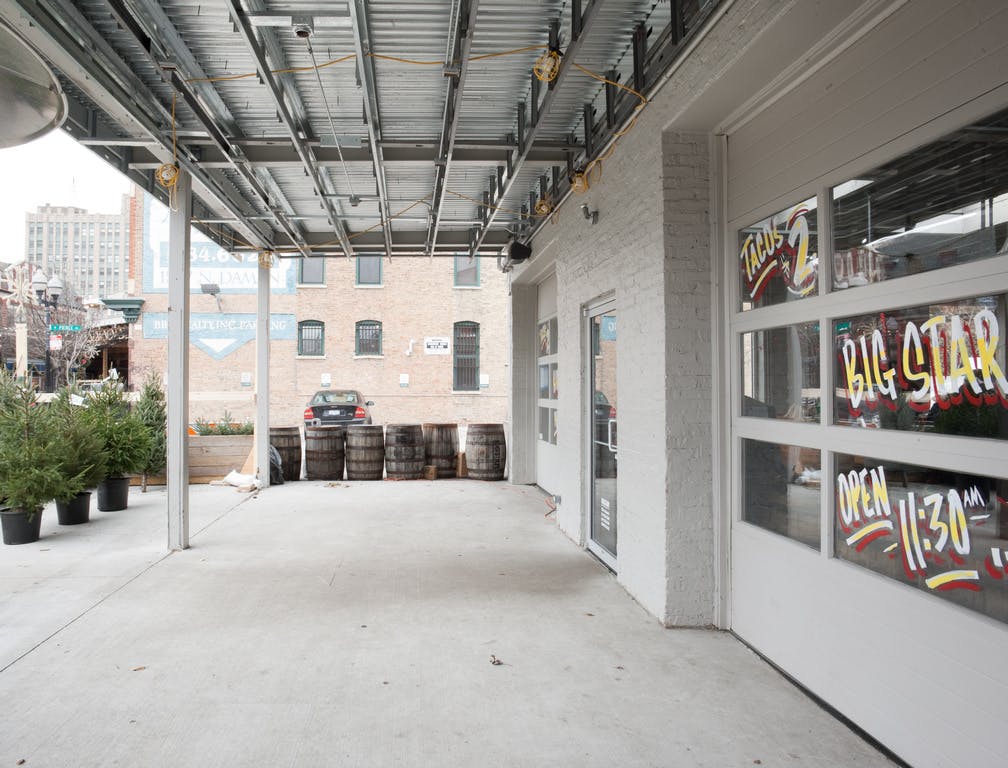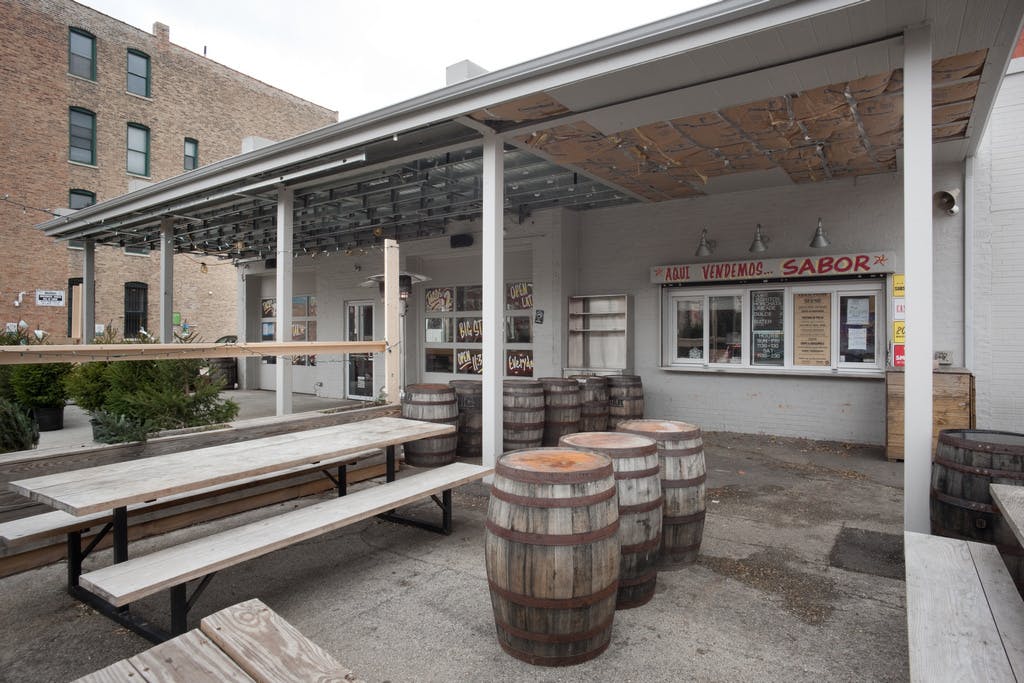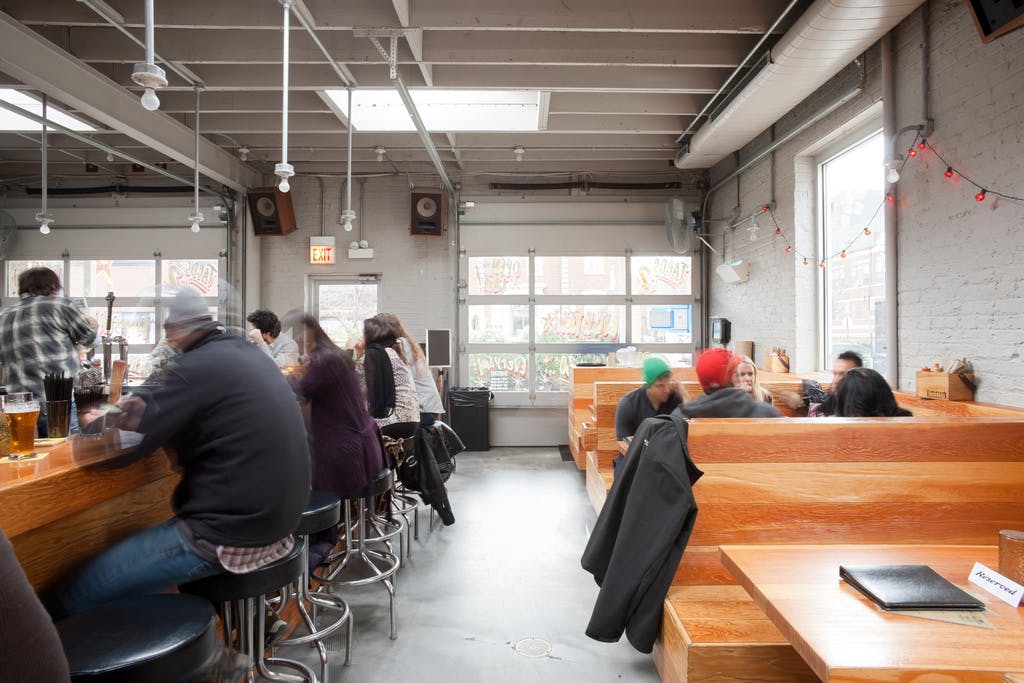 After