Restaurant Trends: Vertigo Bar Shows How to Attract More Customers
By NanaWall Systems, May 7, 2012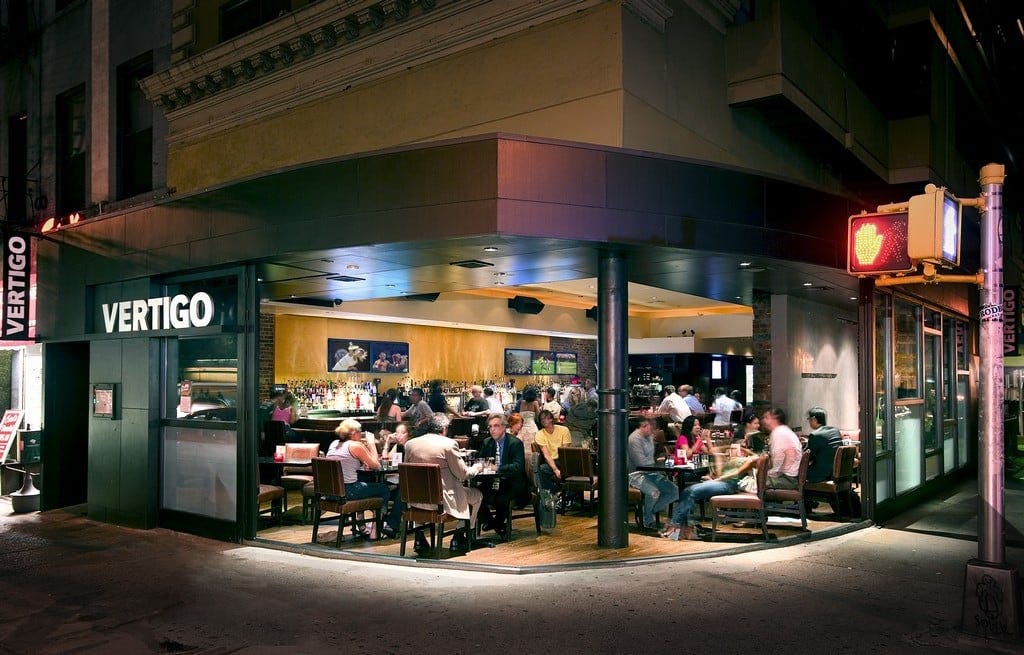 Vertigo is a sensation characterized by a whirling or spinning movement. Walking into Vertigo Bar in NY on a game night will definitely have your head spinning as loud fans scream at the half dozen flat-screens in excitement. Vertigo combines a sports bar with elegance. The sleek, modern décor with dark wood tables and abstract wall hangings are juxtaposed with a fun sports ambience. They serve the usual bar fare like wings, nachos, and sliders, but more serious dining is also available with a variety of pastas, salads, and steaks on the menu. But what really differentiates Vertigo from all the other bars in Murray Hill? It's the wall of windows that creates "an outdoor-while indoor feel". Learn how to use an operable glass wall to attract more customers to your place of business.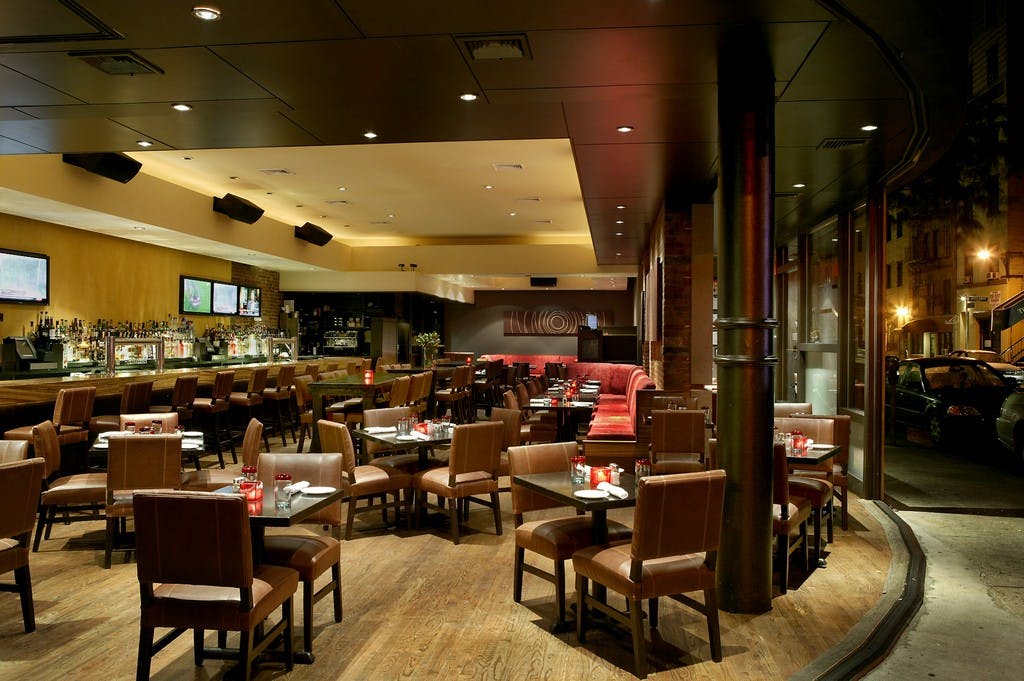 Challenge: Vertigo wanted to attract more customers by opening the interior to the outside, making it easier for customers to connect with the restaurants ambiance.
Solution: NanaWall was the only solution with one floor track on a wide curved opening. The panels stack out-of-sight in the parking bay. When closed, the panels provide a weather-resistant barrier protecting against wind, rain, snow, and cold temperatures. The multiple-point lock secures the restaurant in the off-hours.
Results: "The premise of our design was to open up the perimeter walls to increase the flow of traffic. The investment my clients made in using NanaWall increased their revenue. The restaurant is now known as 'the restaurant where the glass walls disappear'." – Grade Architecture and Design