Roofscape Dining Despite Heavy Rain and Snow
By , May 7, 2014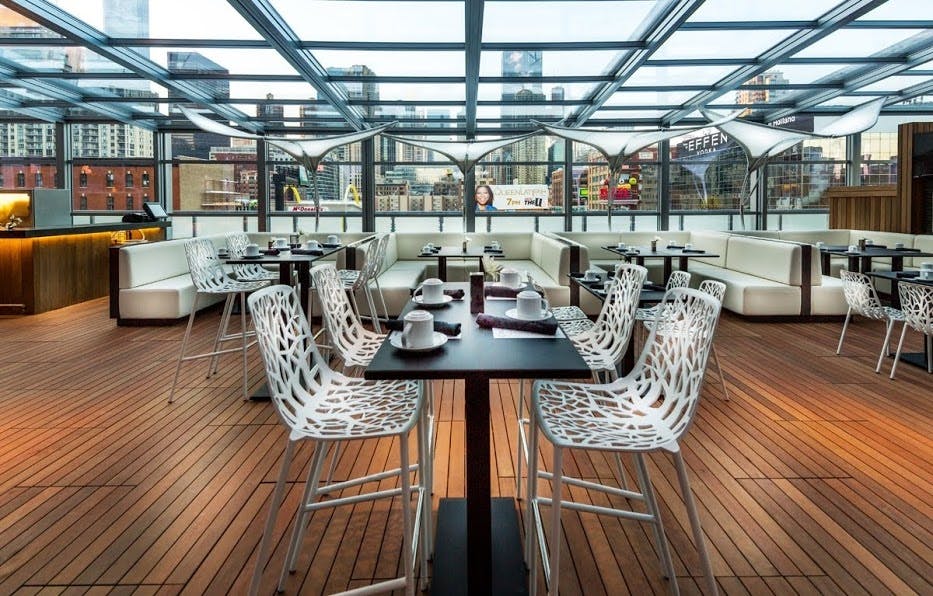 The Godfrey Hotel, located in Chicago, now features an amazing 10,000 square-foot retractable urban roofscape on its fourth floor, which showcases spectacular views of Chicago's skyline. In order to create a true indoor/outdoor experience, the architect included 44' of folding glass walls in his design to allow for a completely open experience.
According to Chris Stover of Libart North America, the hotel's urban roofscape became the latest in the popular trend of retractable roofs. Architect David Jennerjahn adds that the NanaWall systems, a key component to the space, played a huge role into truly creating a seamless transition between the indoor/outdoor spaces.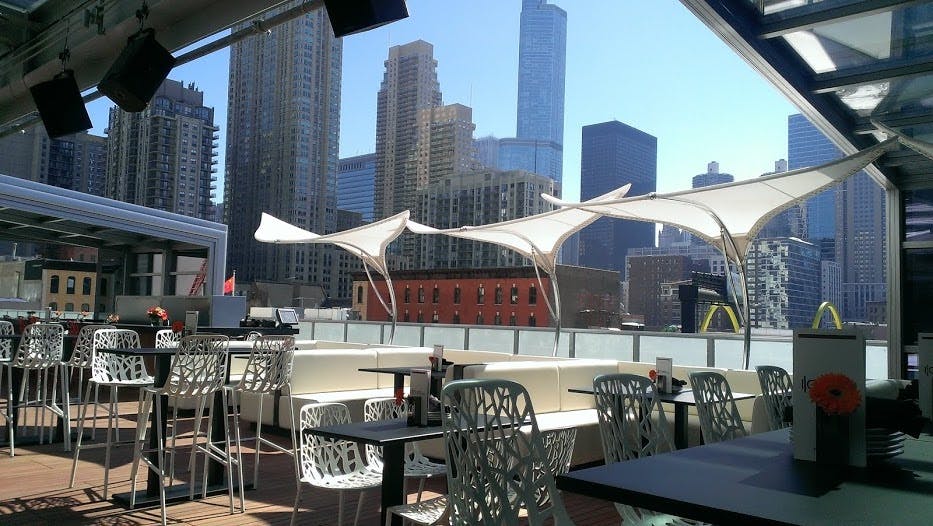 The SL70, suitable for virtually any location in the world, provides tremendous performance in Chicago's unpredictable weather of sun, rain and snow. NFRC rated and certified for true energy efficiency in all climates, the SL70 endures the latest AAMA testing standards for air, water, structural and forced entry.
Creating a unique indoor/outdoor experience for guests, this one-of-a-kind event space and lounge offers year-round experience for guests to enjoy. Other features of the I/O Urban Roofscape include a fire pit, water features and fabulous design pieces.
About the Architect: David Jennerjahn of Valero Dewalt Train Associates won the Young Architects Award from AIA Chicago.
Photography Credit: Papadakis Photography
Similar post: Not Only Does the Roof Disappear but so do the walls!