Schools & Education: Creating More Flexible Space
By , March 20, 2012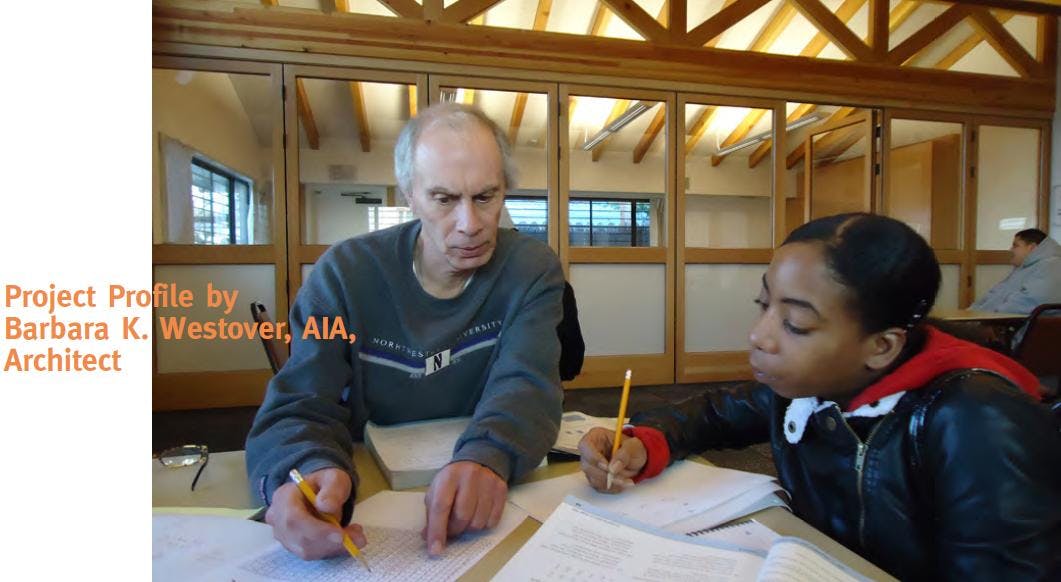 We're always thrilled to discover more about projects we're used for, especially when it's as worthy a cause as the Next Step Learning Center in Oakland, CA. Project architect Barbara K. Westover directed us to AIA East Bay's website, where the project is featured in the AIAEB newsletter. What is the Next Step Learning Center and why is it such a great program? The outreach program gives back to its community, by helping low income-residents in Oakland gain literacy. The volunteer-based tutoring center has helped close to 700 people achieve their GED's. They have been serving low-income adults and older youth in Oakland for the past twenty years. About five years ago, the Board of Directors decided to create a larger and more permanent facility, so a greater number of those in need could benefit from their services. They wanted to expand the tutoring center by combining the existing facility with the building behind it – a 110 year old Italianite Victorian residence. Their goal was to combine both buildings into one large learning center space and talented architect Barbara K Westover made it happen. What were the project goals?
the seamless joining of two very different buildings
a space filled with light
a flexible space: including a community room that seats 50, a computer room, small offices for Career and College counseling, tutoring spaces, administrative offices, storage space, and a small boardroom for meetings
How did Barbara K Westover help them achieve their goals? She created a new entryway between the two buildings, filled with white light coming through the Kalwall. The original building was remodeled with cathedral ceilings for a spacious room, with NanaWall folding doors in the center to divide the room into quiet tutoring spaces. Solatubes were installed in the corridor to suffuse the space with natural daylight. The new building is now light-filled and welcoming, the space for programs and activities has doubled, and the new community room is more flexible. It allows more activities to go on at once - small group tutoring can occur in one room with one-on-one tutoring elsewhere.
"I personally love the new look and believe it's the start of new beginnings and great things to come. This new building is evidence of the commitment Next Step Learning Center has to educate people."
Image and project details via AIAEB newsletter