Shantih by Omar Gandhi Architects
By , September 20, 2012
Reblogged from ArchDaily: Shantih is a refuge. She is composed of multiple contrasting and duelling identities. She is modest and elaborate, finely crafted and at times repetitive. She is big, loud and bright while also somber, eerily mysterious and pensive. Her two arms wrap around and hold onto the land sloping away from her towards the infinite sea.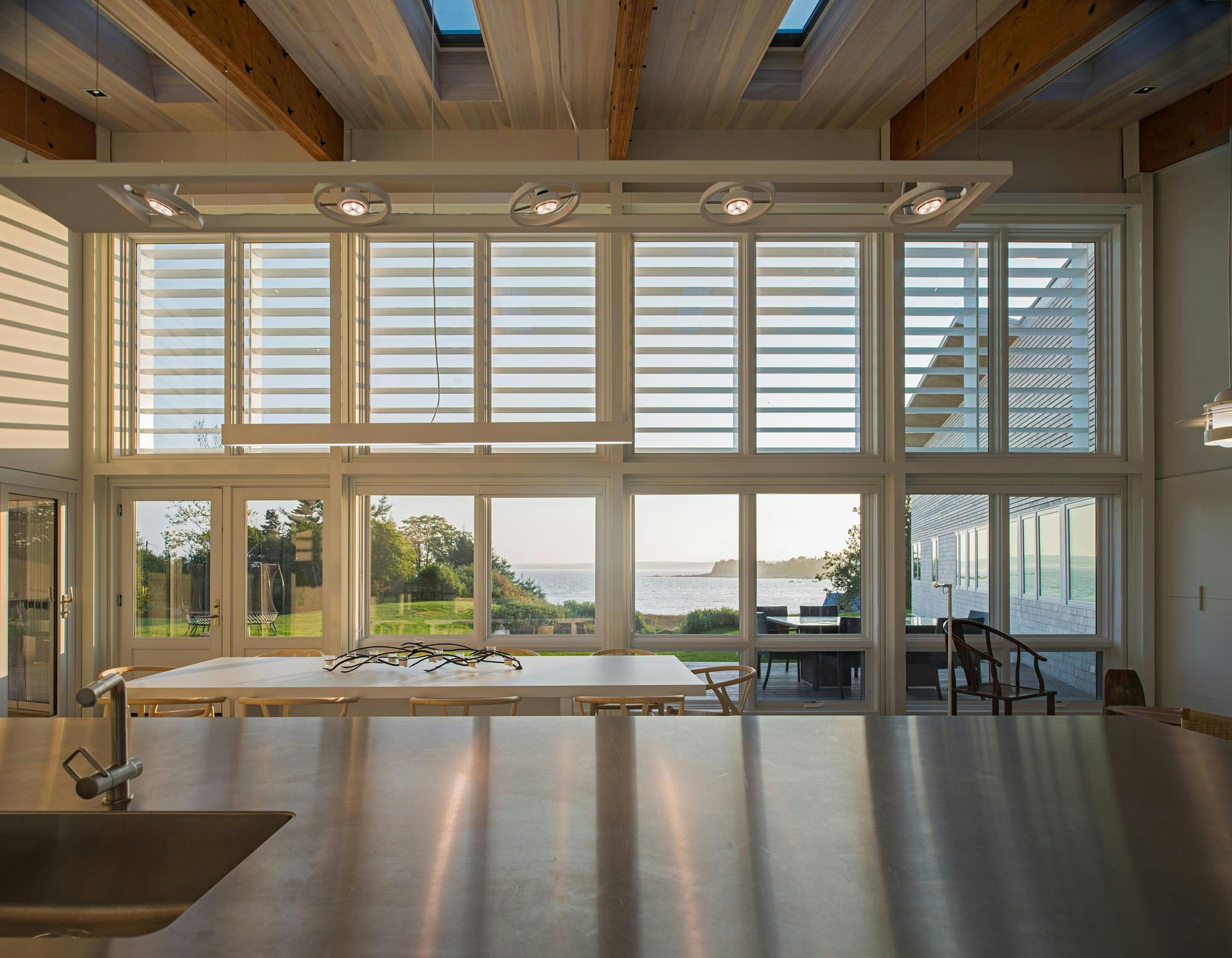 Shantih is a small beach house located in Hunts Point, a small beach town in Queen's County, Nova Scotia, an area known for its lush, natural landscapes. The clients, who make their primary home in the nearby city of Halifax, required that their new beach house engage this rich landscape, while maintaining a modest public façade toward the road.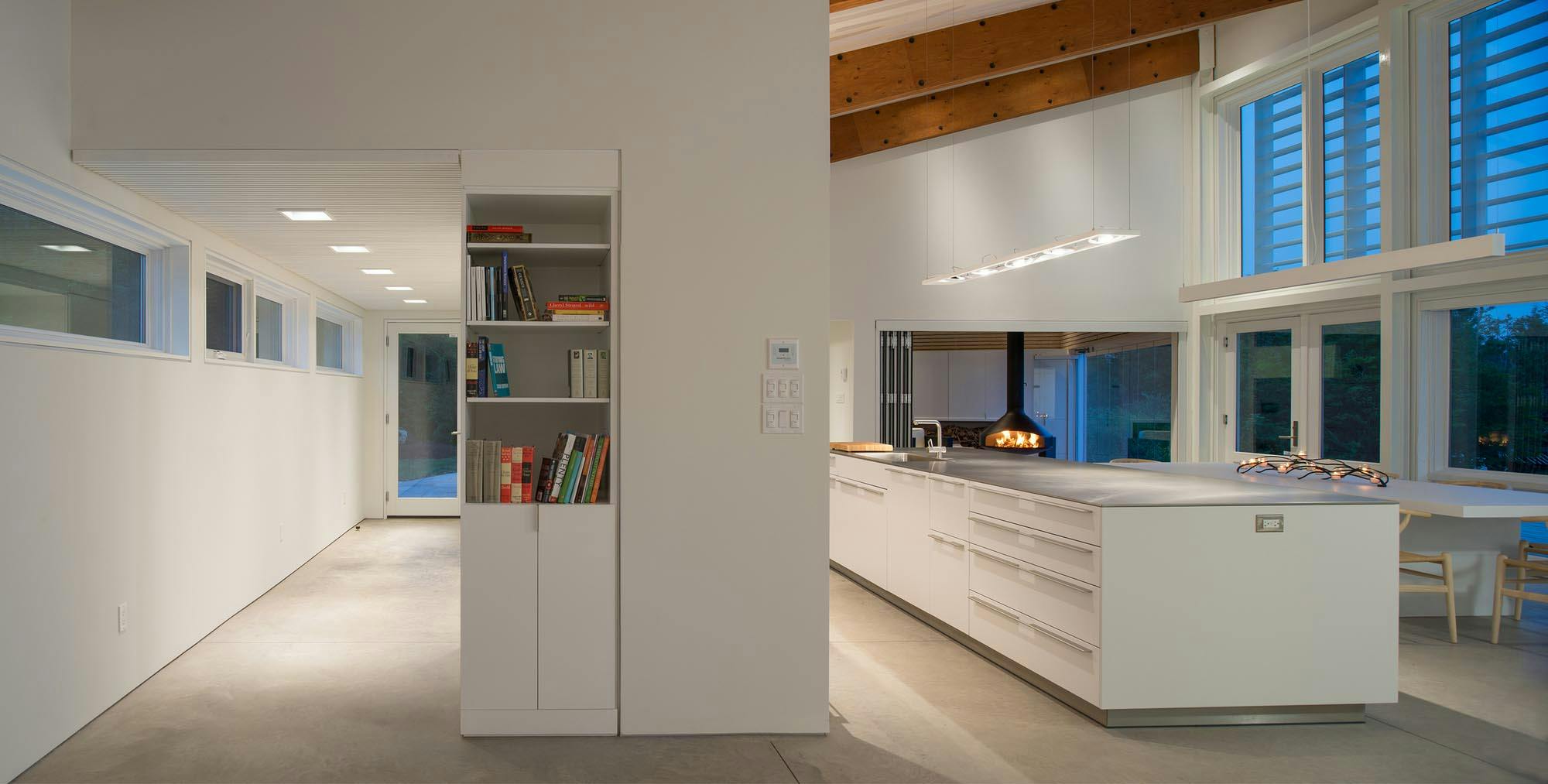 The great room includes a kitchen, dining and living room, which houses a 6 foot long gas fireplace. From the great room a fully collapsible glazing system (Nanawall) morphs an exterior screened porch into the primary interior social zone, creating an uninterrupted large summer space.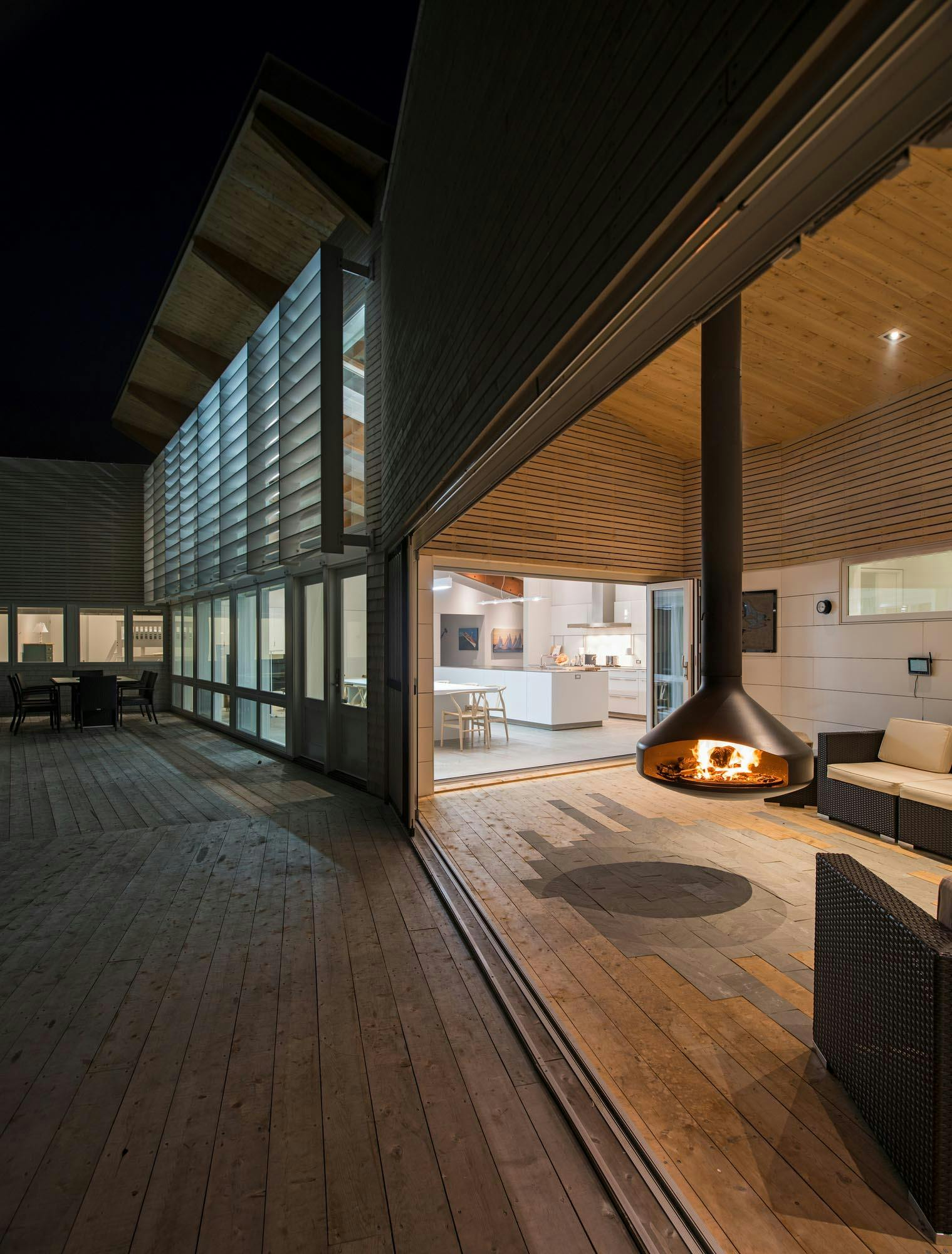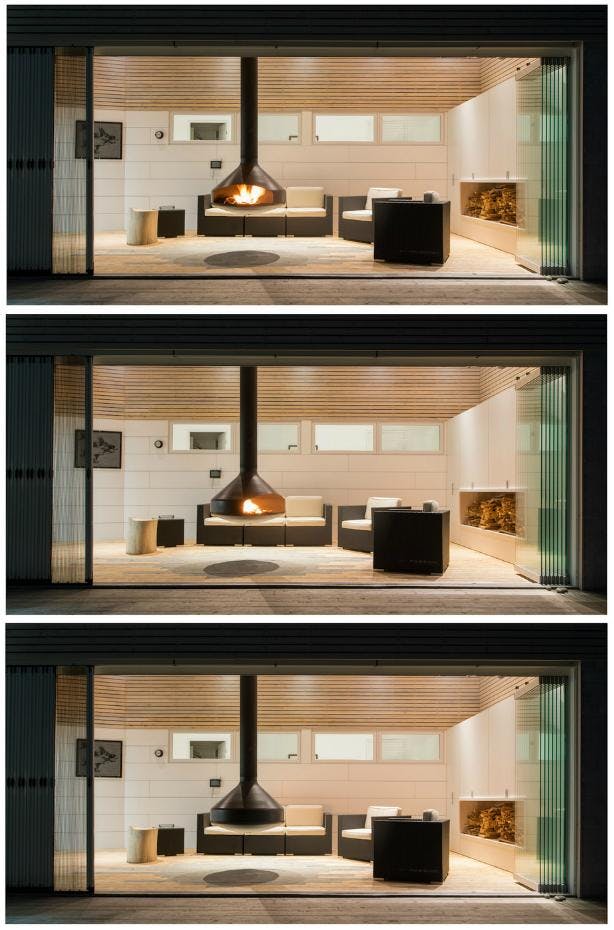 Architects: Omar Gandhi Architect Location: Hunts Point, Nova Scotia, Canada Project Year: 2012 Photographs: Greg Richardson Photography For more photos and to read the full post on ArchDaily, click here