Slim Is In: Generation 4 Folding Glass Walls for Next-Level Aesthetics
By NanaWall Systems, August 10, 2022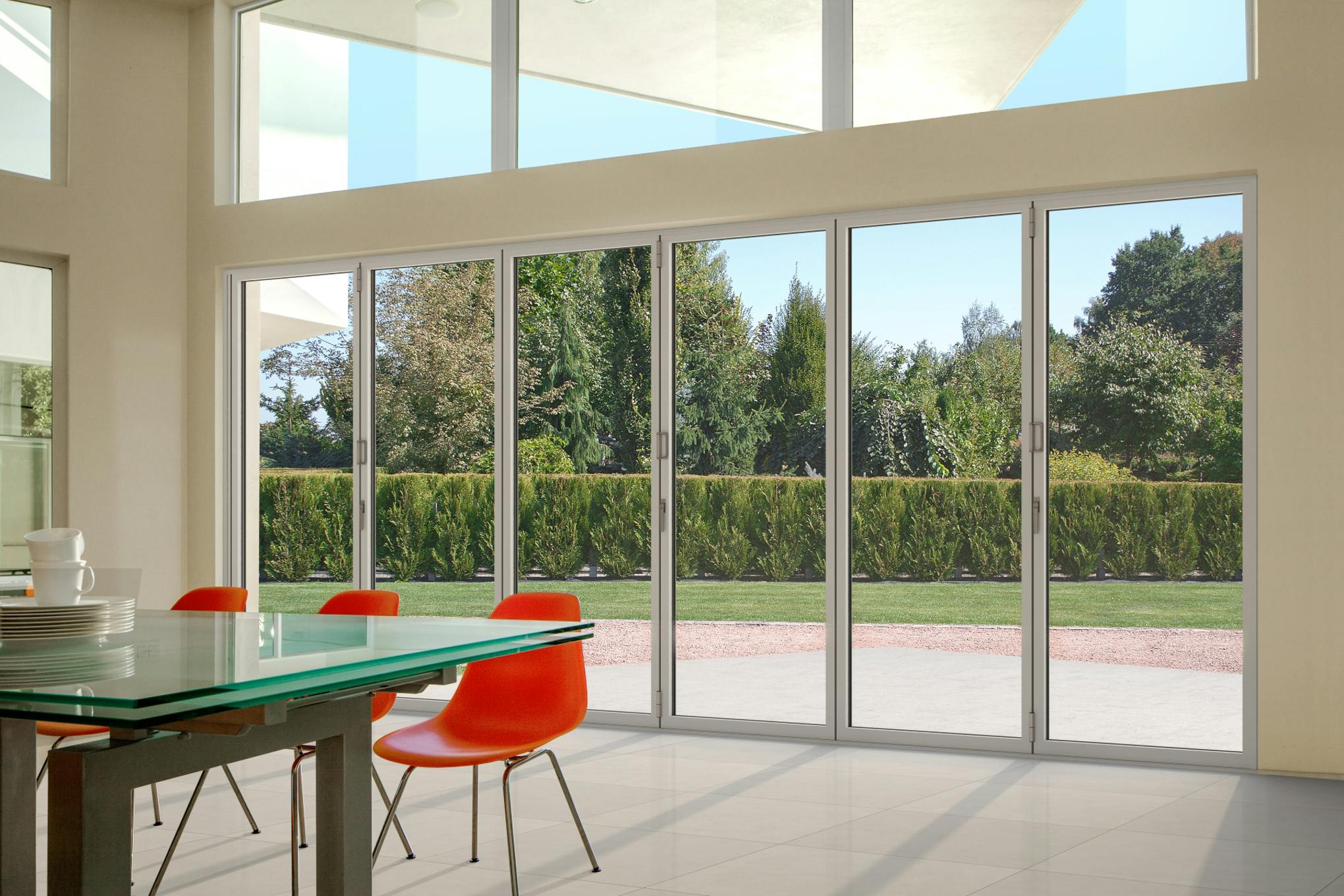 What makes a next generation folding glass wall? Some of the first things that may come to mind are durability, low maintenance, energy efficiency, and doors that won't jam at the tracks for once. NanaWall Systems takes these expectations and then adds a whole lot more with innovative designs and patented mechanisms to deliver advance-performing and aesthetically pleasing folding glass walls. Amongst these innovations are the thinnest frames in the industry that offer optimal views and sleek aesthetics. Let's take a look at how.
The Latest Upgrade in Folding Glass Walls
Nearly forty years in the fenestration industry along with innovation after innovation has led to the Generation 4 Folding Glass Walls by NanaWall product family. These opening glass walls were designed to meet the needs of every project, whether it be residential or commercial, interior or exterior. These folding systems are leading the industry with unique feature/benefits that have never been seen before, including the easiest operation, field-tested security, quadruple laminated wood, unlimited widths with FourFold/SixFold panel sets, and the slimmest frames available, amongst other features. So, how thin are these frames exactly?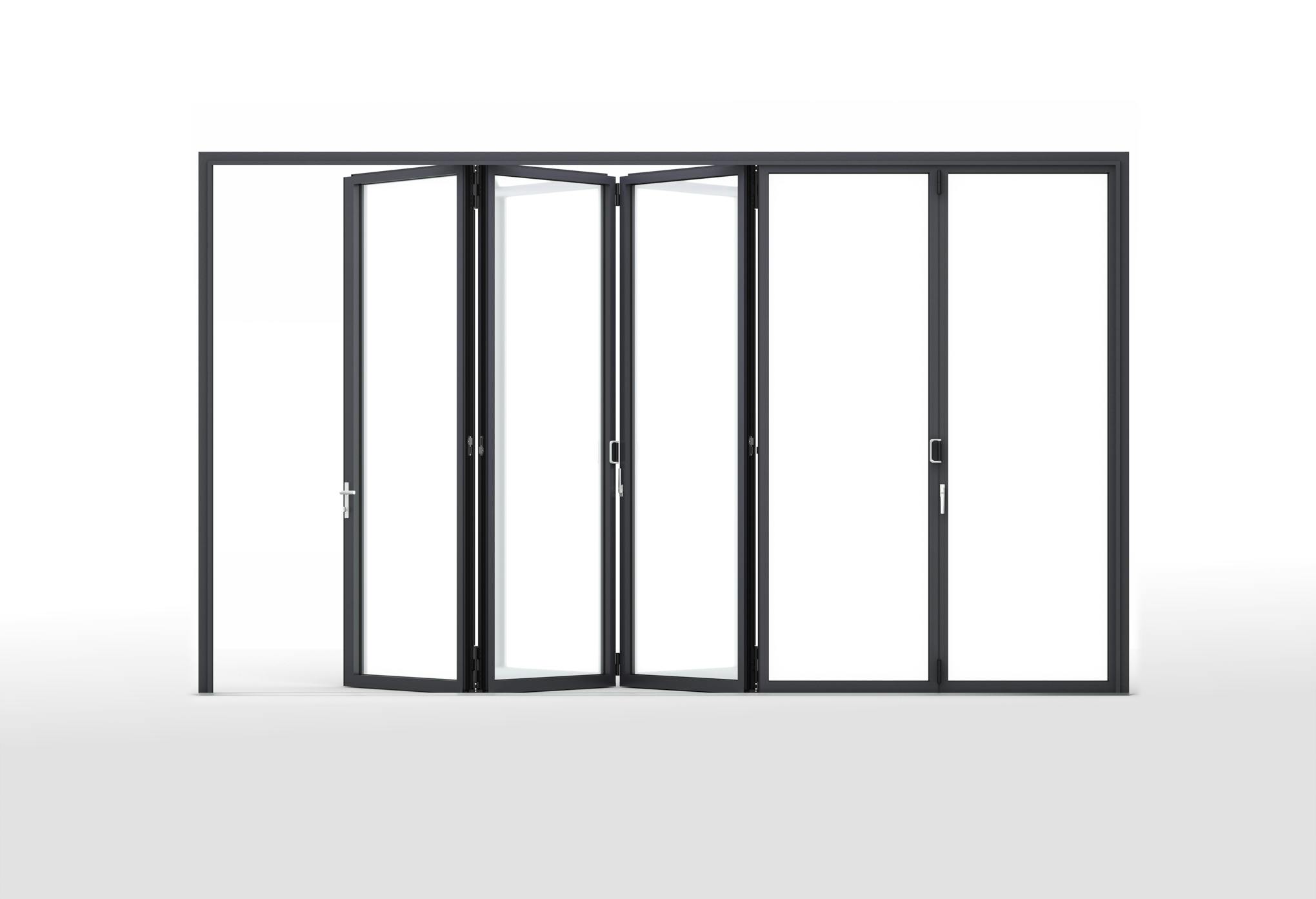 The Thinnest Frames on the Market
Generation 4 Folding Glass Walls offer the thinnest frames within the opening glass wall category. In addition, a multipurpose frame insert was designed to conceal all visible frame-to-structure attachment points to create a cleaner, more streamlined appearance. Similarly, NanaWall's patented Bionic Turtle®, a patented single-piece insulbar design houses the system locking rods and provides an exceptional insulating thermal break without sacrificing the sleek profiles. These thinner frames give way to more glass available per panel, which in return, optimizes views, visibility, and natural light transmissibility.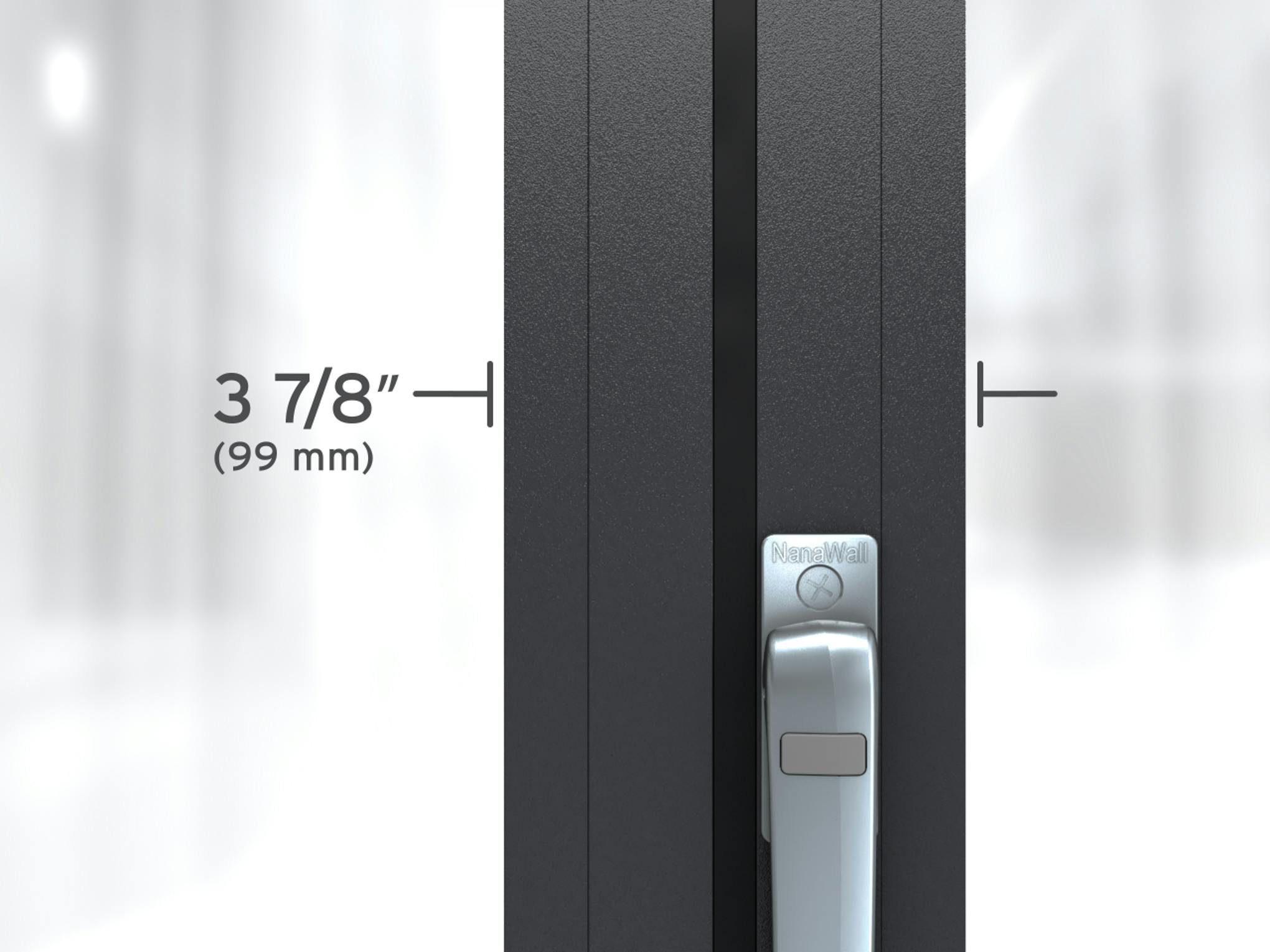 The Slimmest Wood, Aluminum, and Clad Profiles Available
What's the difference between all the frame materials? As a customizable product, NanaWall opening glass walls can be customized with wood, aluminum, or clad frames depending on the needs and aesthetics of each project. Each system features advanced performance and durability, so ultimately the choice comes down to preferred aesthetics and perhaps a few other building restrictions. One thing that all materials have in common is the thinnest frames available in the industry.
Aluminum: This durable and low-maintenance material offers sleek lines that complement both modern and traditional aesthetics in interior and exterior applications with over 200 colors available. Thermally broken for advanced energy efficiency, these frames are suitable for any climate where protection against harsh weather is of concern. In the Generation 4 product family, aluminum stiles are an impressive 1 3/4" (45 mm) wide.
Wood: As a naturally occurring insulator, wood can be used in both hot and cold weather climates for both interior and exterior applications. Often sought after for its incredible durability and charming aesthetics, this sustainably harvested material is available in Sapeli Mahogany, Pine, Meranti, Western Hemlock, and other wood species upon request. In the Generation 4 product family, wood stiles are 2 5/8" (67 mm) wide.
Clad: The best of aluminum and wood combined into one system. Aluminum on the outside offers low maintenance and weather protection while quadruple laminated wood on the inside enhances aesthetics and insulation. The intersection of two folding panels is a mere 5 13/16" (148 mm), making the NW Clad 740 the slimmest clad folding glass walls available. Clad stiles are a mere 2 5/8" (67 mm) wide.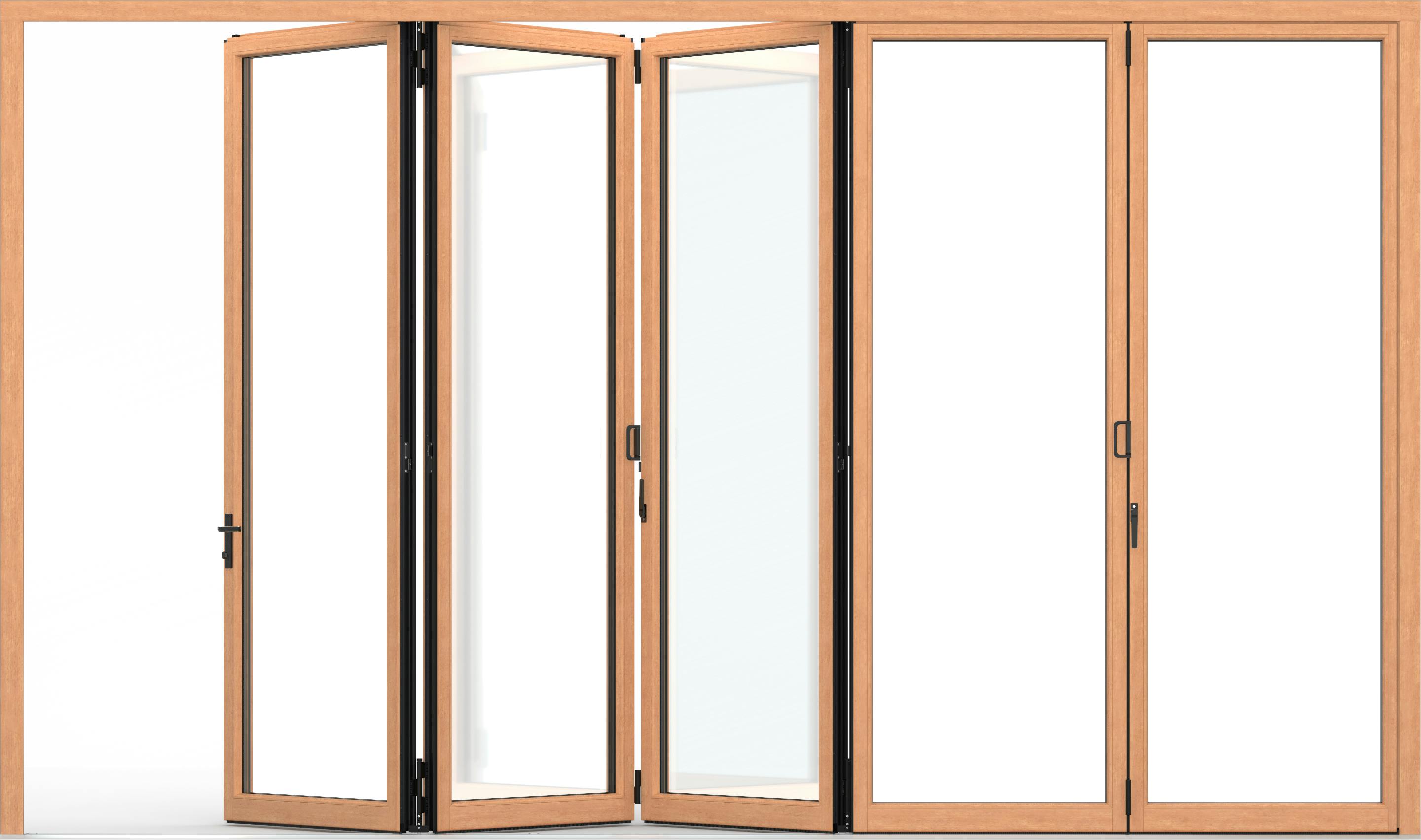 In Interior Applications
Whether it be a busy school or modern-day office space, opening glass walls in interior applications offer floorplan flexibility depending on the needs of the day. In addition, NanaWall systems offer sound control up to a unit STC 45, helping to ensure distraction-free, productive work environments. Thinner frames equal maximum transparency, increasing visibility between workplaces.
The Modern Office Calls for Flexibility
Gone are the days of suffocating cubicles. Now that most businesses are embracing a hybrid working approach, the traditional office has become more dynamic, including the walls. With interior opening glass walls, an open-floor office can immediately be closed off to become a private office space for meetings or teambuilding activities. The thin profiles of Generation 4 folding glass walls maximize visibility and maintain bright interiors with more transparent glass.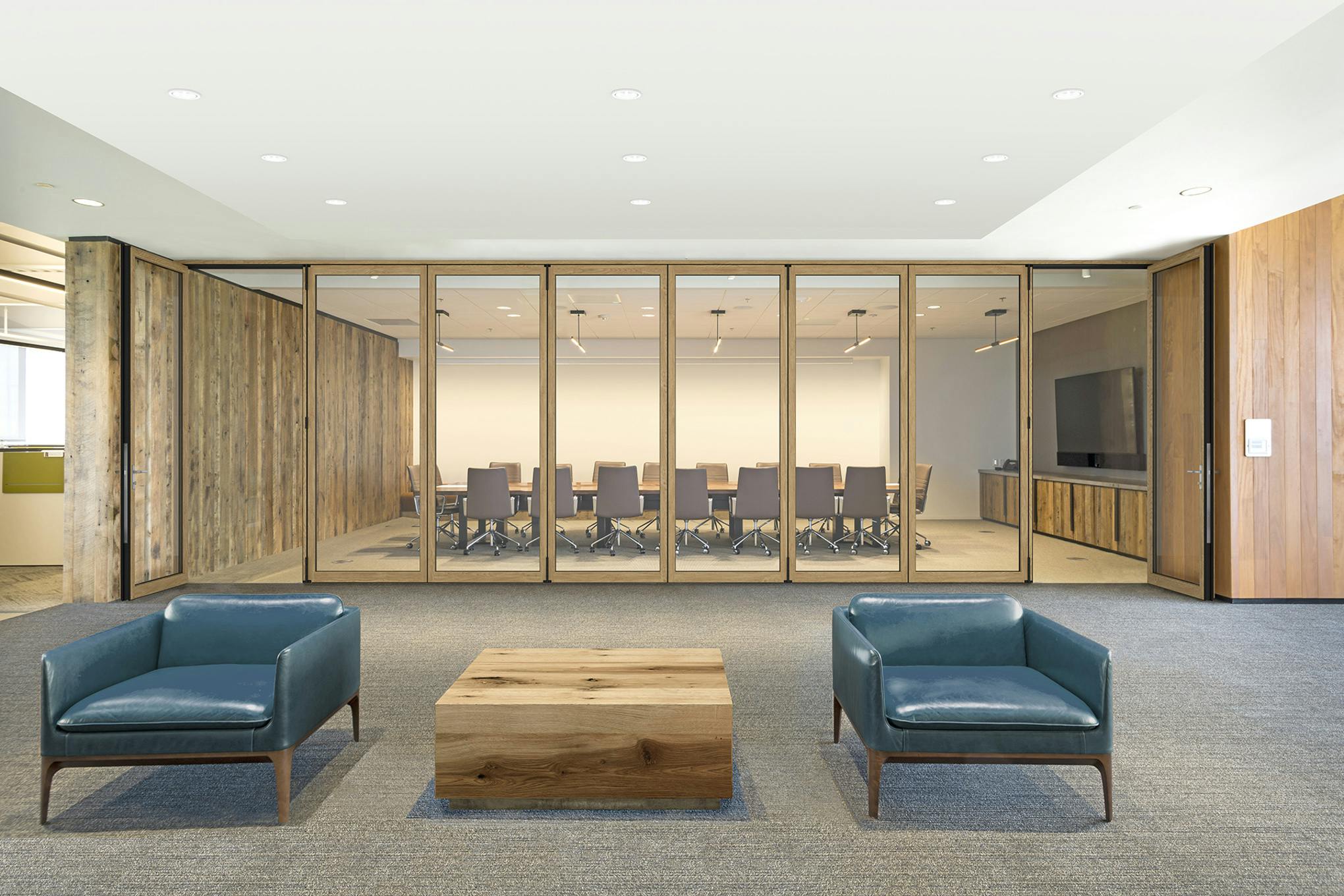 Dynamic Floorplans Optimize Student Collaboration
One of the top skills taught in schools that can determine career success for students is collaboration. Most classrooms are restrained by static walls that limit the number of activities due to lack of space. With interior folding glass walls, a large classroom can be divided to hold multiple activities at once without one disturbing the other. These systems also extend the available square footage to underutilized hallways during class sessions. Thin profiles enhance visibility, allowing teachers to always keep an eye on students while flushing interiors with natural light.
In Exterior Applications
The slim nature of Generation 4 Folding Glass Walls, as well as their advanced weather performance, make them an ideal addition to any exterior façade. The slim frames do not comprise the performance or energy efficiency of the systems. Generation 4 has thought of it all and includes additional benefits to the user while enhancing sightlines, ease of operation, and flexibility. Whether it be in a commercial or residential application, these easily operable opening glass walls offer an unobstructed view of the outdoors.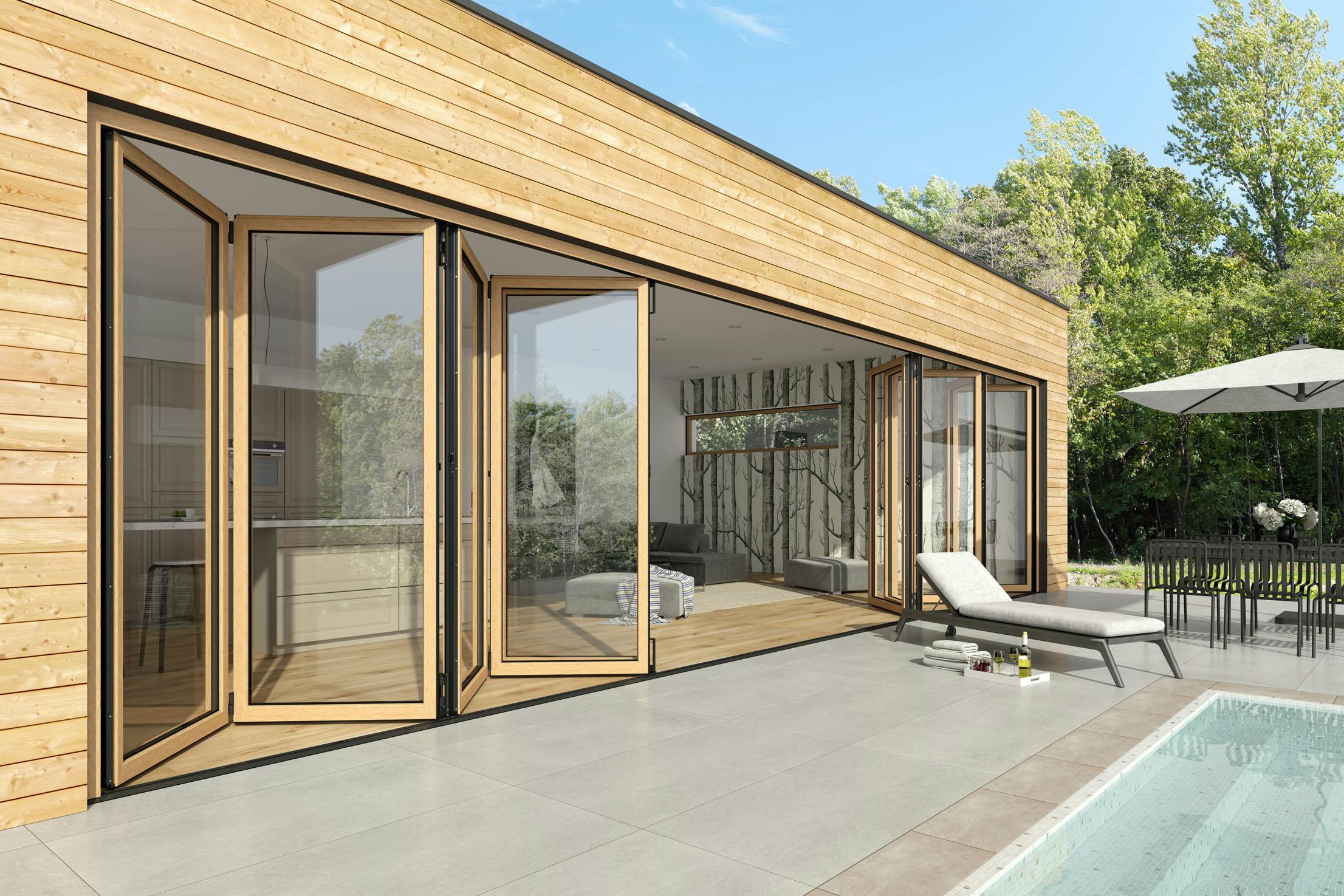 Elevating Lifestyles with the Indoor/Outdoor Experience
Opening glass walls in residential spaces offer an array of benefits centered around the indoor/outdoor experience and space maximization. Interiors are constantly flushed with natural sunlight and fresh air ventilation. The slim nature of Generation 4 Folding Glass Walls creates picture-perfect views, capitalizing on picturesque locations—all while maximizing the available square footage for an enhanced indoor/outdoor lifestyle.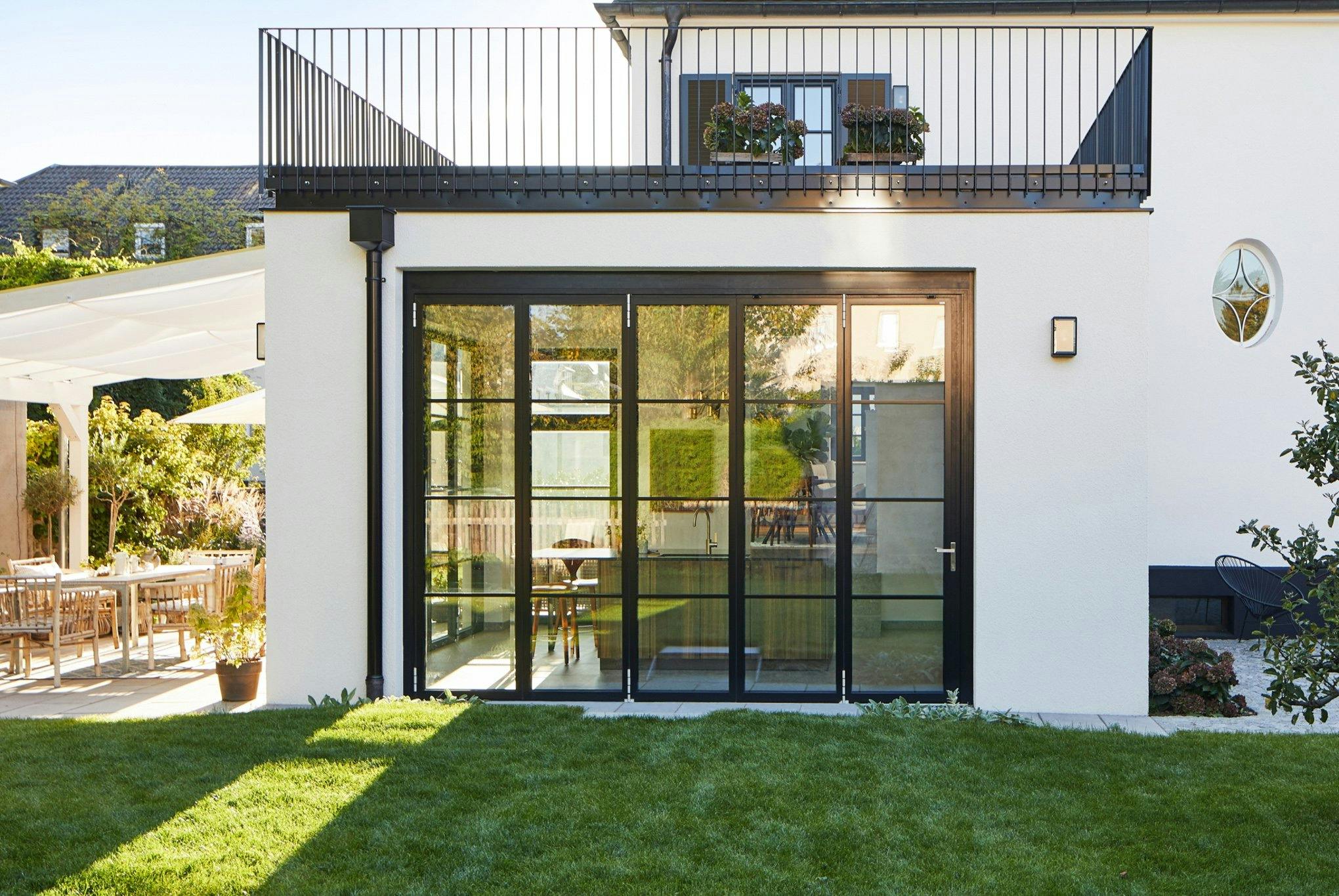 Redefining Businesses with See-Through Façades
We've all stopped in front of a glass storefront to admire the merchandise displayed inside at some point. Now imagine having a dynamic glass storefront that creates a wide, inviting opening for potential customers to not only get a look but immediately be welcomed inside. When closed, the thinner frames increase visibility with more glass and fewer obstructions. A similar effect can be achieved in restaurants where passersby get lured in by the delicious food being served inside.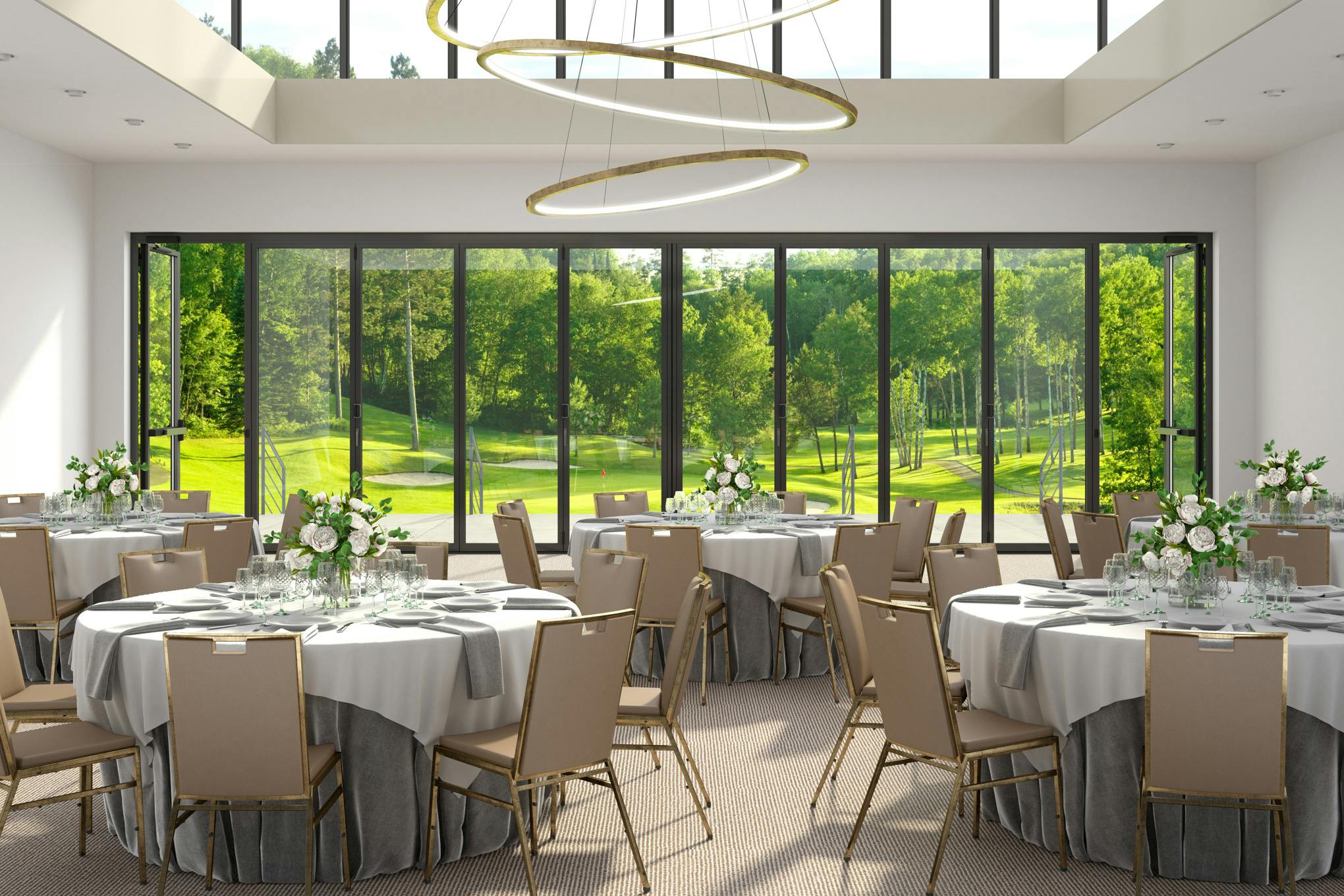 Final Thoughts
Slim is in, are you ready to join the trend? With the thinnest frames available on the market, Generation 4 Folding Glass Walls offer more glass, and in return, optimized views, and natural light. Design-forward innovations like concealed locking rods and quadruple laminated wood maintain sleek aesthetics without sacrificing durability, weather performance, and ease of operation. In addition, these opening glass walls come with a plethora of other unique, patented designs to expand on their possibilities like FourFold and SixFold panel sets for larger opening widths and minimal exposed hardware with the patented TwinX feature. Most definitely these are the ideal systems for the next generation of living.
Discover how the slimmest framed folding glass walls in the industry are redefining commercial and residential spaces in our Generation 4 Folding Glass Walls by NanaWall product page!