Solar Cal Poly's INhouse Expands Home Through Outdoor Living
By Liz Snyder, August 27, 2015
Solar Cal Poly designed the INhouse, an interactive, intuitve, and integrated home for coastal California, which will compete in the October Solar Decathlon competiton in Irvine, CA.
Below is their latest blog post "Indisde | Outside" where they discuss how they achieved their goal of connnecting both indoor and outdoor living environments.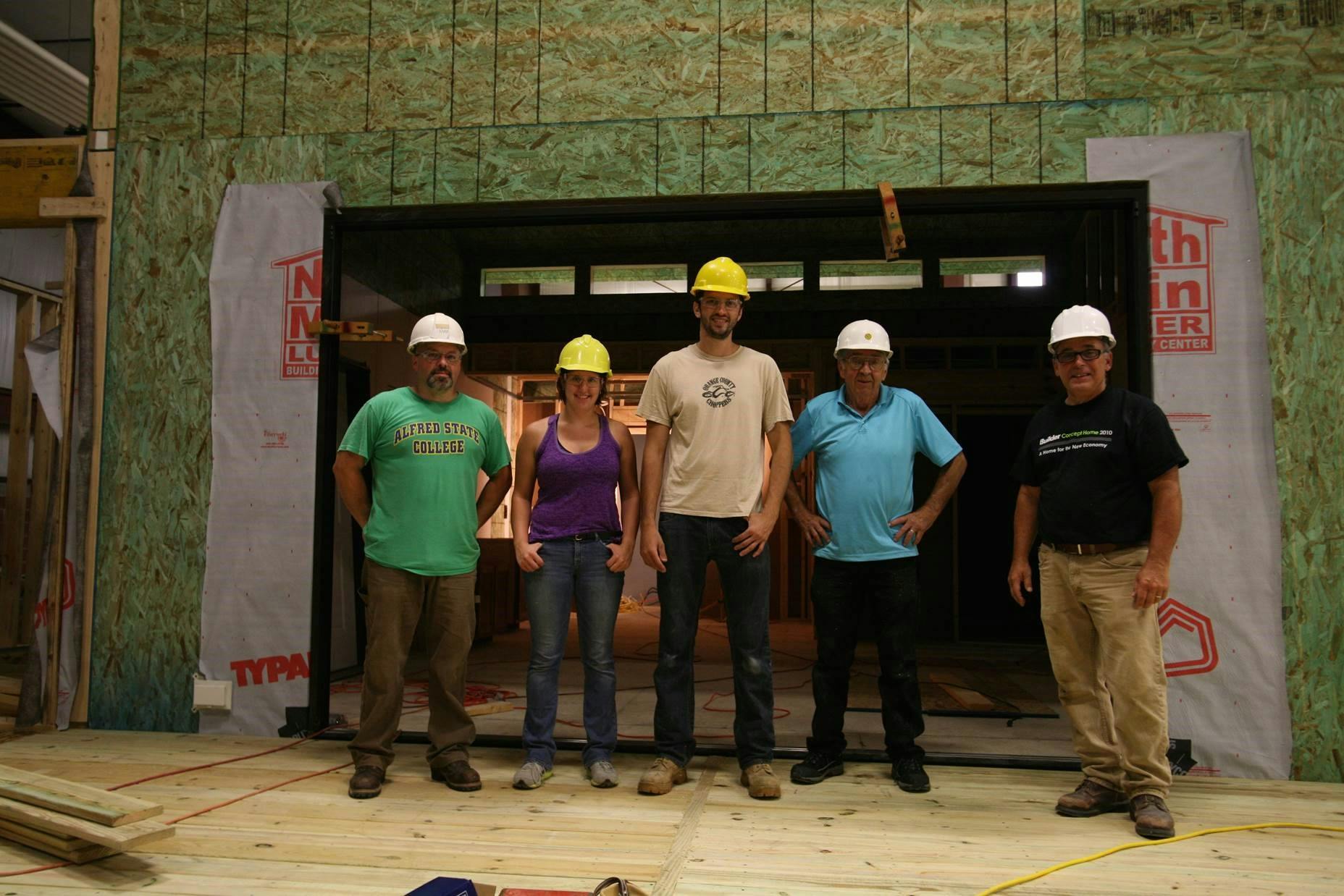 When designing a home for coastal California, we had the goal of connecting the indoor and outdoor living environments. The public wing of our home, which contains the dining and living room, seamlessly connects to our outdoor deck with a 15 foot NanaWall®. The decks provide residents with almost 700 additional square feet of living space. This outdoor space is adaptable through operable shading screens that allow user–defined comfort in response to the changing seasons. The decks are created to be enjoyed year-around, with plenty of space for a barbecue, lounge seating, and dining. The outdoor spaces of INhouse extend the living spaces and bring people together. In our temperate climate, the additional space afforded by the decks supplement the living spaces of an otherwise modest sized home.
The INhouse will be on display at the Soalr Decathlon competition from October 8th-18th. Learn more about the INhouse.