Sports: What Do New MLS Soccer Stadiums Have in Common?
By , May 30, 2012
Out of the New York Red Bulls or the Houston Dynamo, who is the better team? It's quite debatable, since they are both top Major League Soccer (MLS) teams. Probably depends on which fans you ask. But what both of these teams have in common are relatively new, high-tech stadiums built in the European-style to meet international standards. There are only eleven soccer-specific MLS stadiums in the US, and two of them are owned by the NY Red Bulls and Houston Dynamos.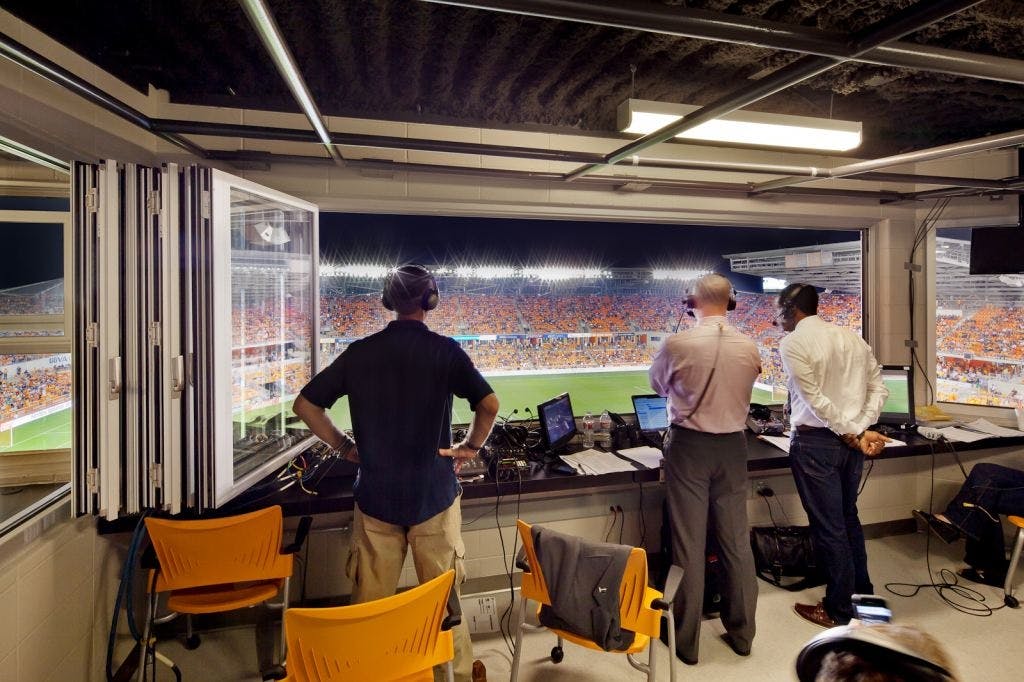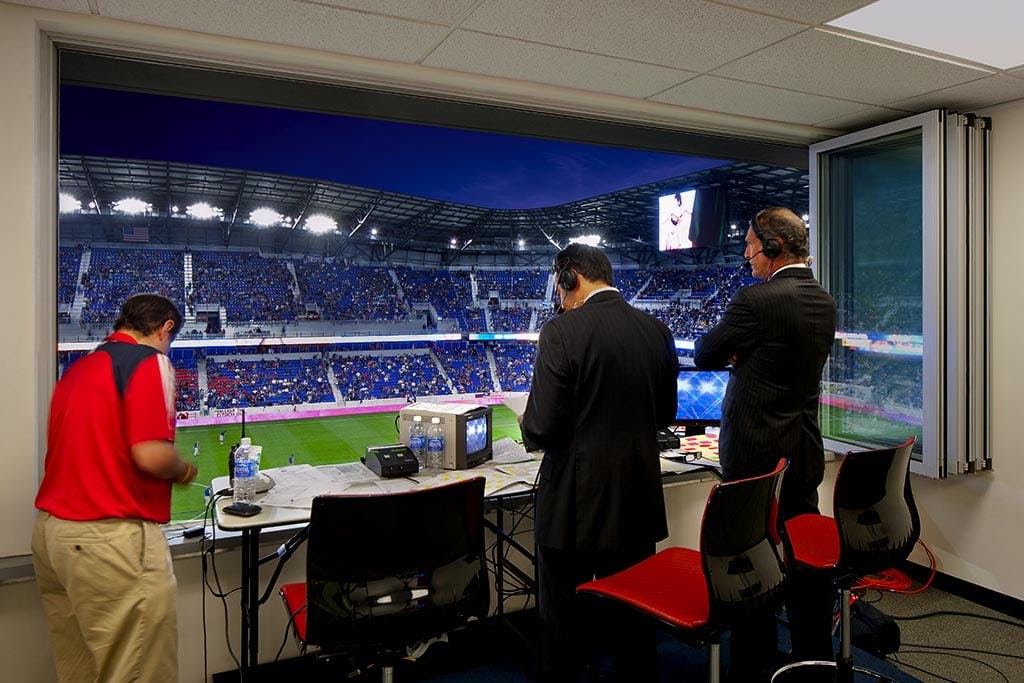 Both stadiums also used a folding glass wall for their media press box. It's not clear whether they borrowed the idea from one another, but they both definitely had the right idea. Why are NanaWalls ideal for stadiums and arenas? Firstly, an operable glass wall provides the flexibility to open or close based on the conditions. When there is no game going on, the weather resistant NanaWalls protect equipment in the press box. During the game, the wide opening can be completely clear for better filming. And of course, with a NanaWall you get the peace-of-mind that comes with superior engineering and continuous testing for wind, water, forced entry, and thermal performance.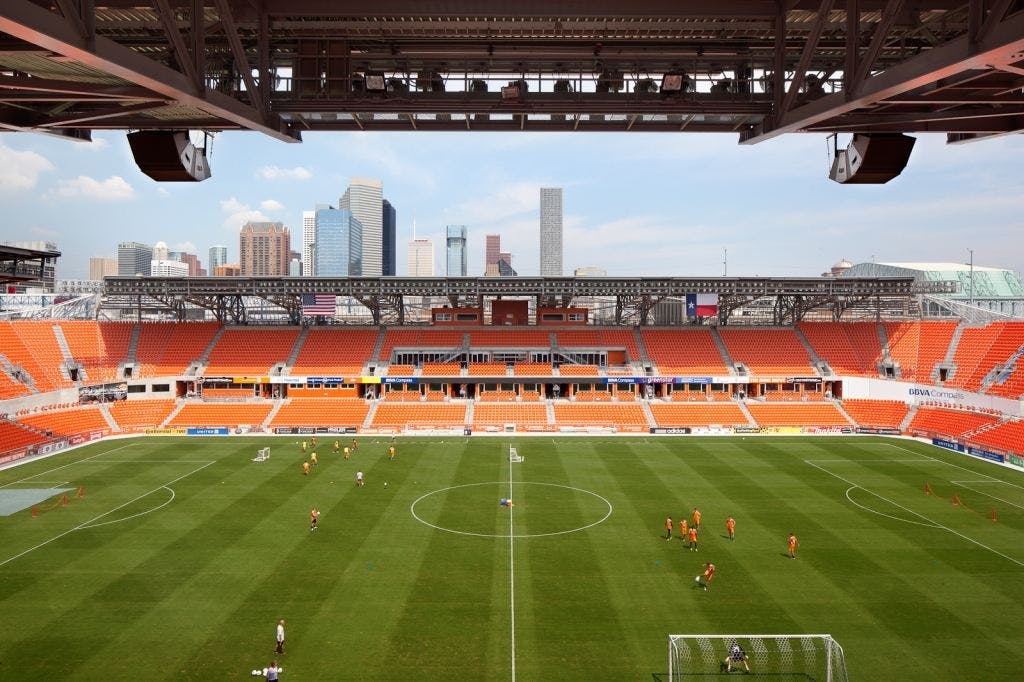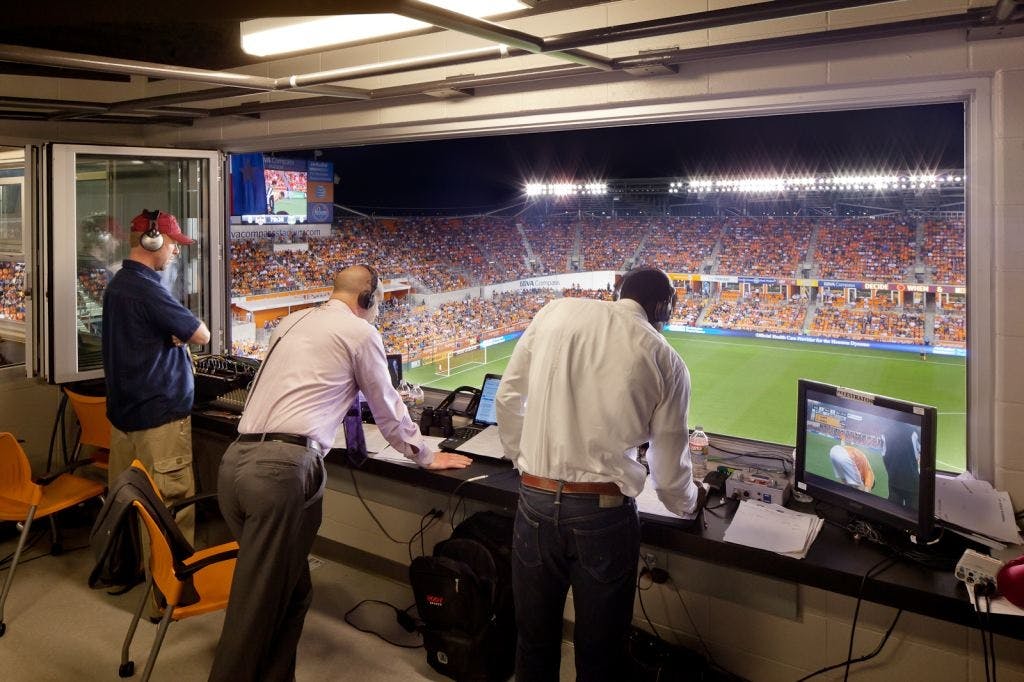 The BBVA Compass Stadium just opened two weeks ago in Houston, Texas. The state of the art, open air stadium was designed by Christopher Lee of Populous, the designer of the Emirates Stadium in London. It offers unobstructed views from both the lower and upper seating bowls and modern sound and video elements. And the best part is, it was only a cost-effective $95 million to construct – and it's functional, attractive, and located downtown.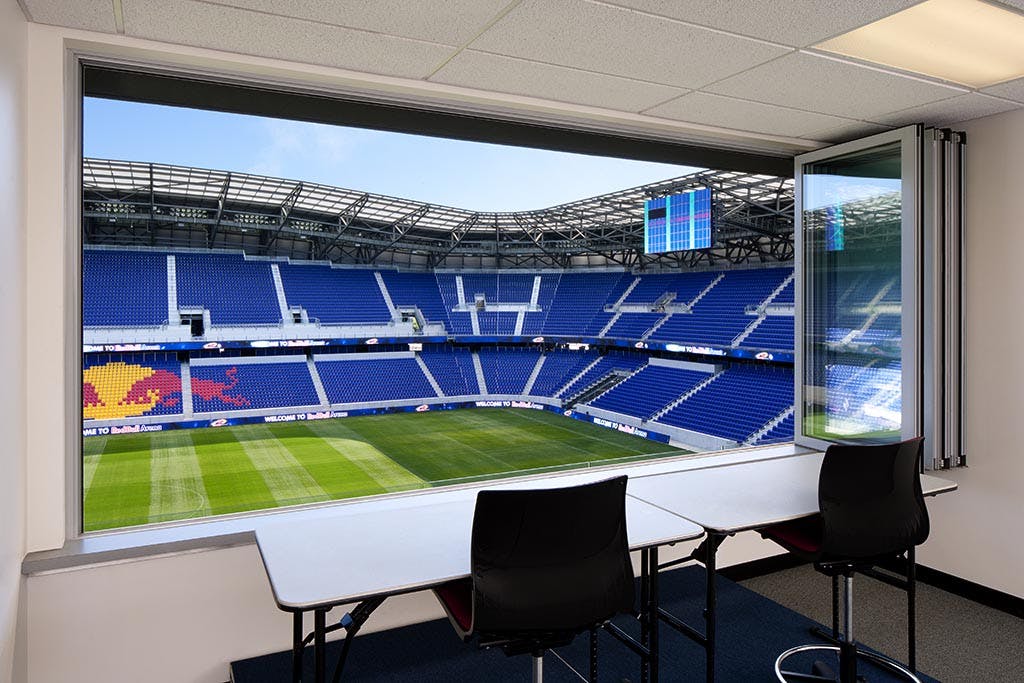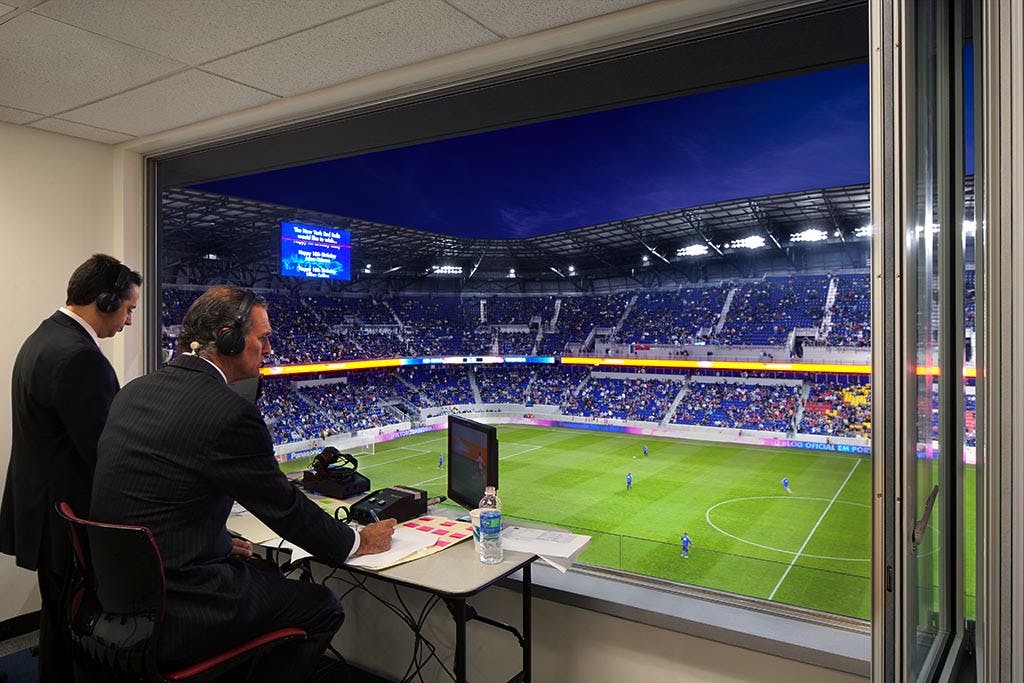 The Red Bulls Arena in New Jersey, home of the New York Red Bulls, is owned by the company (you guessed it!) Red Bull. The original plans for the stadium began in 2004, but construction didn't begin until 2008 due to various delays. The stadium was officially completed and opened in March 2010. The $200 million stadium was re-designed by Rosetti Architects to look more like soccer stadiums worldwide. It features a translucent roof that allows in natural light and extends just past the field's touchlines, shielding fans from the rain. Do you have a favorite team?